Florence: Eight concepts of stadium reconstruction
source: StadiumDB.com [TS]; author: Tomasz Sobura
The renovation of Stadio Artemio Franchi will be an extremely complex undertaking. Even so, there are many architectural studios willing to produce a design for Fiorentina's new home. The list of designers has recently been narrowed down to eight applications.
Lots of constraints of stadium construction
ACF Fiorentina has virtually no possibility of building a completely new venue elsewhere. Even if it did, the city authorities would most likely oppose it for fear that the area around Stadio Artemio Franchi, as well as the stadium itself, would deteriorate.
In mid-January, the Ministry of Culture defined the guidelines on which the Fiorentina facility could be revamped. The list is very long and this makes the re-styling of the arena a huge challenge.
© Sailko
The venue is to have a minimum of 40,000 seats with fully covered stands that must retain the current D-shaped layout. It is possible to bring the end sections closer to the playing field, but without interfering with the external elements of the structures. In addition, it will not be possible to remove the marathon tower and spiral staircases.
Possible relocation to Empoli
Therefore, in June, an international architectural contest for the Viola's new stadium and the revitalisation of the Campo di Marte district was announced. 31 applications were submitted, out of which the jury qualified eight design proposals to the finals.
The final eight have until January 31 to present their preliminary designs. When this happens, the jury will start working on selecting the winning concept, which is to take place in the first week of March.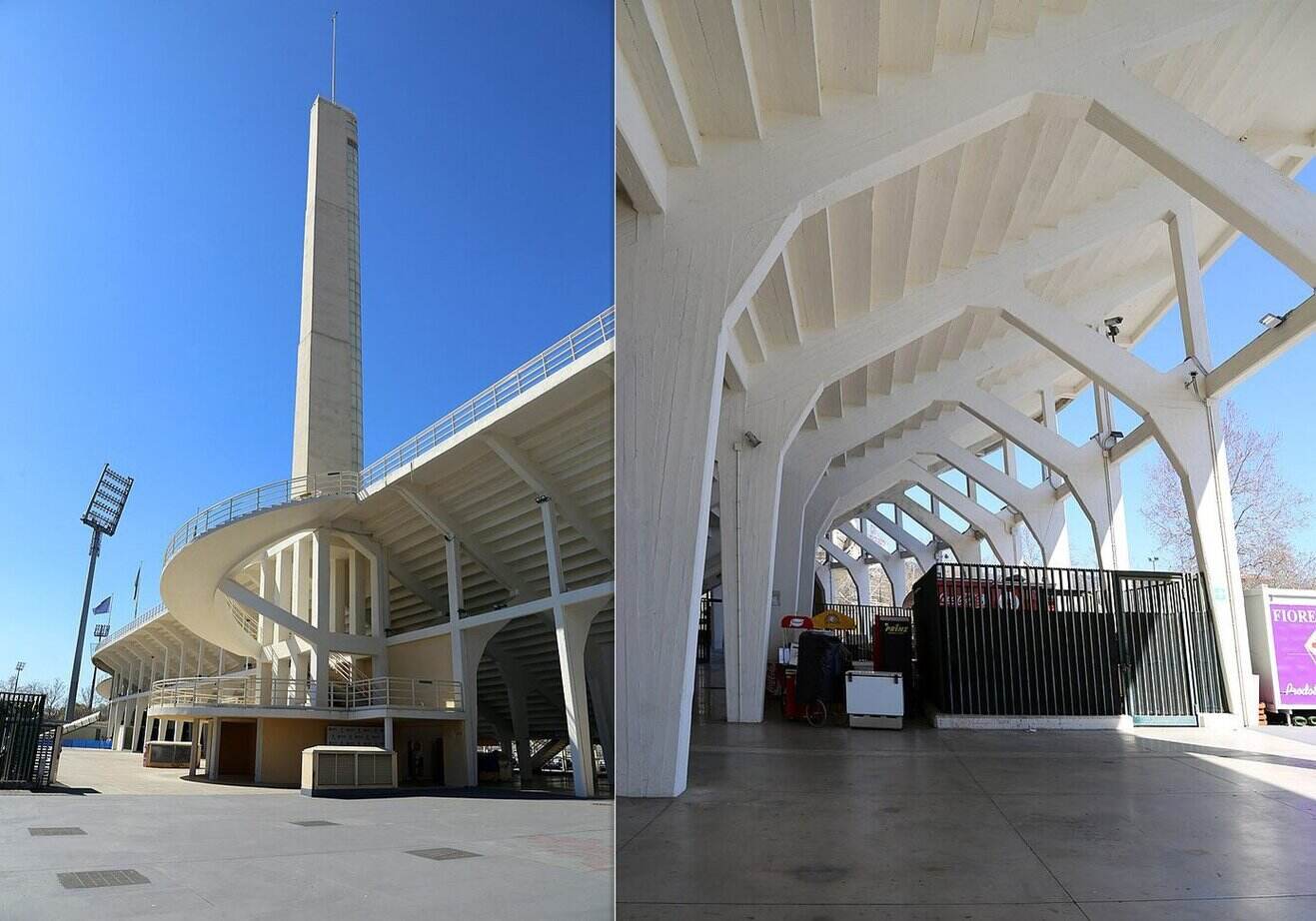 © Sailko
Work on the redevelopment of Stadio Artemio Franchi is expected to begin by the end of 2023 at the latest, so that the club can move to the new ground before the start of the 2026/2027 campaign.
Meeting these deadlines is essential for receiving a construction subsidy from the Ministry of Culture in the amount of € 95 million. The total cost of the modernisation will be known at the time of the selection of the final construction design.
When the works at the stadium will not allow for the games to be played, ACF Fiorentina will probably move to Stadio Carlo Castellani in Empoli. Talks on this matter are already underway, and the president of the local rivals shows willingness to help. Moving there makes sense as the two stadiums are less than 40 km apart.
Author: Tomasz Sobura