Build a stadium from scratch or modernize. What's better?
source: StadiumDB.com; author: Tomasz Sobura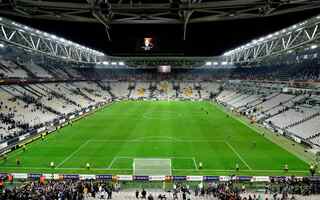 European football clubs are characterized by a different approach to the construction of stadiums. Some of them are building brand new venues in new locations. Others prefer a major renovation of their well-worn facilities.
It's hard to decide unequivocally which way is the best. All the circumstances surrounding a particular concept should be taken into account. Completely new stadiums often have a blank card. It is easier for them to obtain a large naming rights contract. Fans are also more sympathetic to such a step than in the case of a ground with a rich tradition, the name of which is rooted in many generations of supporters. This is the case of FC Barcelona, which management decided not to build a new facility, but to revamp the legendary Camp Nou.
For now, among the top leagues in Europe, there are no stadium names associated with online casinos, but it is difficult to predict what the future may bring. Online casinos are an additional generator of entertainment for football fans that goes beyond the purely sporting experience of watching a match. Supporters can enjoy a wide range of this kind of entertainment by visiting Live casino in Canada.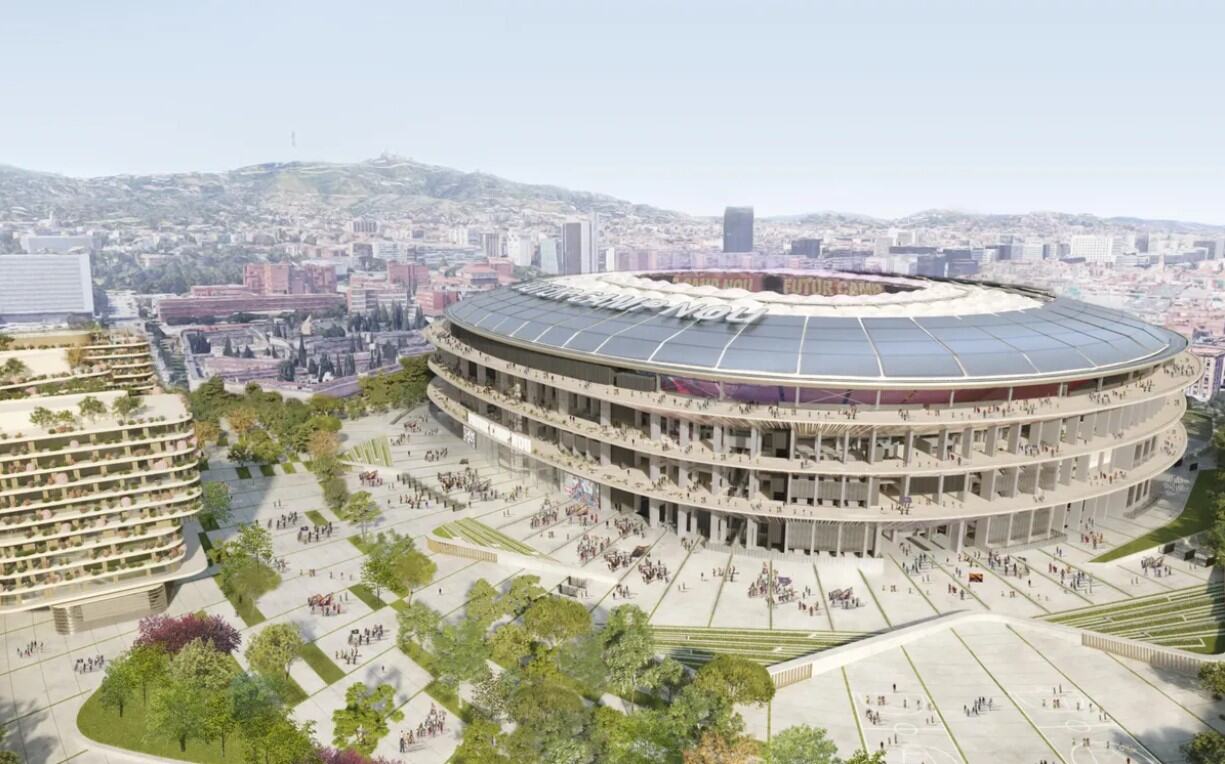 © FC Barcelona
The two giants of Spanish football have yet to sign agreements on naming rights for their venues, but both have a similar approach to remodeling the stadium. Real is close to completing its modernization work, while FC Barcelona intends to start a major redevelopment in the coming years.
Los Blancos found the perfect time to start renovation work, paradoxically taking advantage of the outbreak of the coronavirus pandemic. Due to the fact that Real could not play its games at Estadio Santiago Bernabéu with supporters present, it decided to relocate to the training stadium. Thanks to this move, the club was able to implement its infrastructure plans without major obstacles and successively transform its facility into one of the most technologically advanced stadiums in the world.
FC Barcelona plans to do the same and move to a smaller venue during renovation works at Camp Nou. Building the stadium from scratch is not being considered as this would not be possible in the current financial situation of the club. Blaugrana is one of the most indebted football clubs in Europe.
A completely different path was chosen by Juventus, which decided to build the stadium from the ground up over a decade ago. The example of multiple Italian champions is quite peculiar. Usually, if a club intends to erect a new facility, the new arena is larger than its predecessor.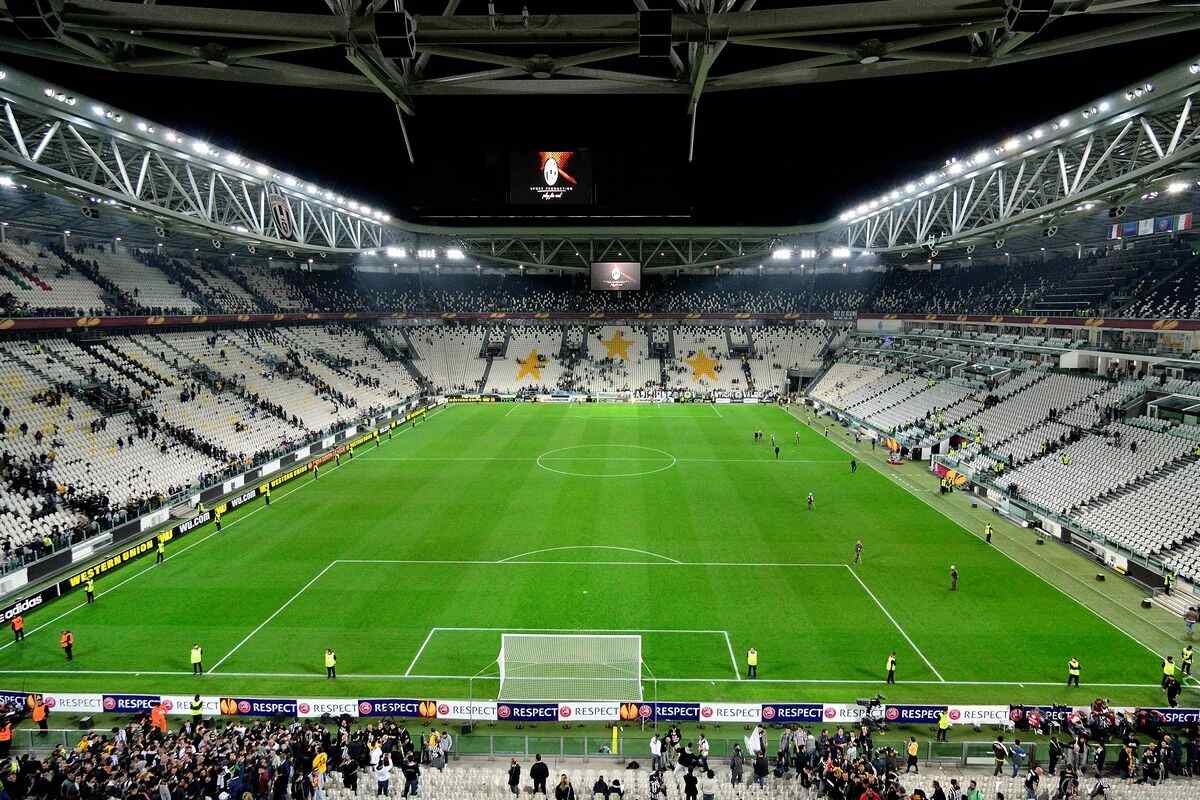 © Marco Villa
In northern Italy, we saw the opposite. Stadio delle Alpi, seating 69,000 spectators, was replaced by the much smaller Allianz Stadium (41,507). However, the capacity reduction was perfectly calculated in terms of expected attendance and annual maintenance costs. This allows the Turin club to earn significant money by owning its own ground and using commercial spaces.
Inter and AC Milan are striving to create a new joint stadium, but work is at a very preliminary stage. It will take many months for the clubs to complete the extremely intricate bureaucratic path. As far as England is concerned, the latest example of profitability of building from scratch is Tottenham Hotspur Stadium. This ultra-modern venue allows to host football games, NFL matches and much more.
So it seems that the construction of a new facility is always a good decision, provided that the investment is managed efficiently. The most important thing for the club is to fully use the potential of the stadium, which will allow it to multiply its revenues. When the construction of a completely new venue is not possible, a thorough reconstruction remains an option and the hope that this solution will bring future benefits.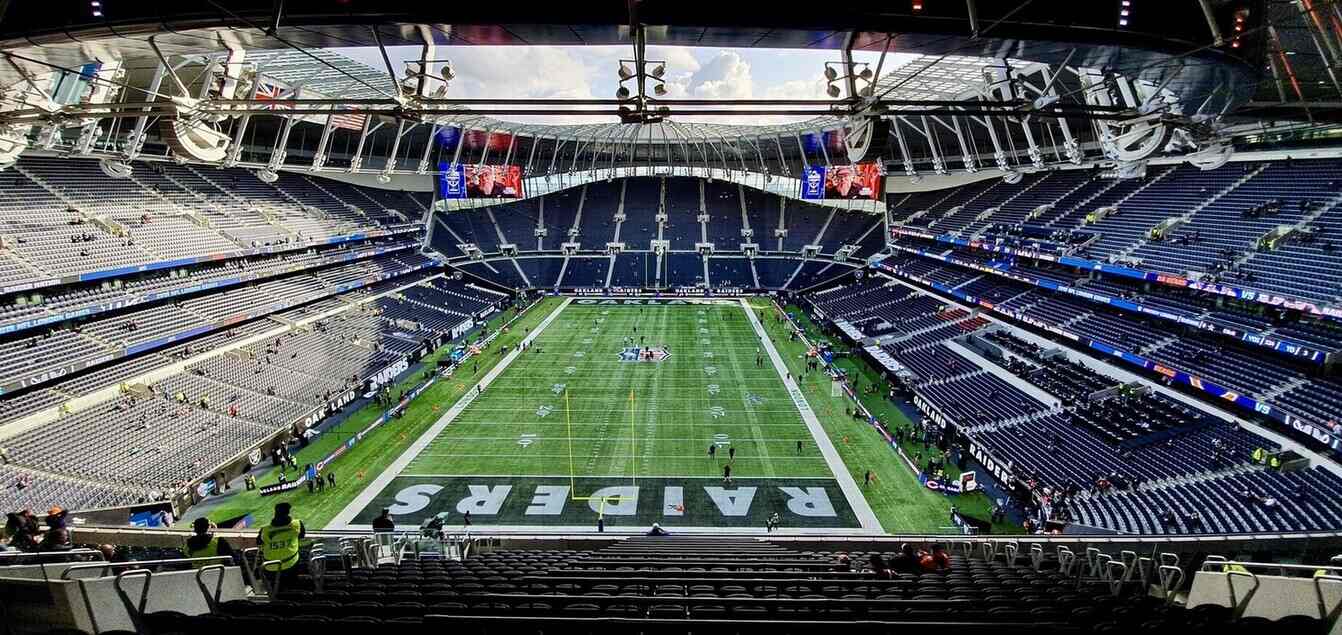 © sbally1