Qatar 2022: Fully demountable stadium is ready
source: StadiumDB.com [TS]; author: Tomasz Sobura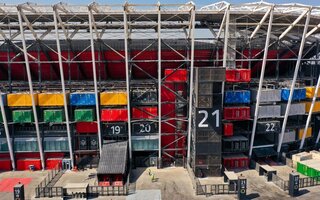 One of the most innovative stadium projects in the world has reached the finish line. This is the seventh completed arena of the 2022 World Cup. We are still waiting for Lusail Stadium to be finished.
New name of the ground
The digital launch of the stadium took place on November 20. During the event, it was announced that the venue was renamed from Ras Abu Aboud Stadium to Stadium 974. The new name refers to the number of shipping containers used in the construction of the arena. It is also the area code for Qatar. The origin of the previous name of the stadium came from the district where the facility was built.
The official opening of the ground will take place on November 30 during the 2021 FIFA Arab Cup game between the United Arab Emirates and Syria. In total, six fixtures of the above-mentioned tournament are planned at the facility. The Arab Cup is considered to be the general test before the World Cup in Qatar.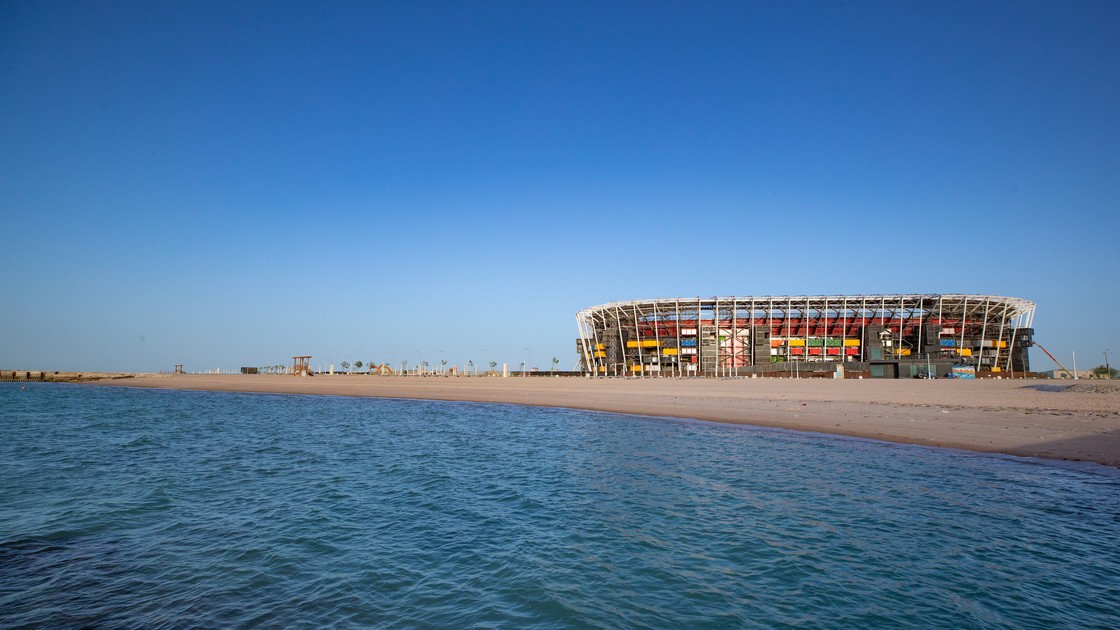 © Supreme Committee for Delivery and Legacy
The arena, designed by Fenwick Iribarren Architects, is a modular structure that can be seen by some as a giant Lego set. This type of solution ensures lower construction costs and a temporary nature of the venue.
Significantly less materials were used to erect the facility compared to the traditional technique of building. What's more, the containers installed in the stadium were previously used to transport materials for the construction of the arena.
Stadium will turn into a park after World Cup
The venue is situated in the south-east of Doha, right on the shores of the West Bay. This location provides excellent ventilation for the interior of the building. The Qatari hosts assure that the facility will also consume less water compared to football arenas built in a conventional way.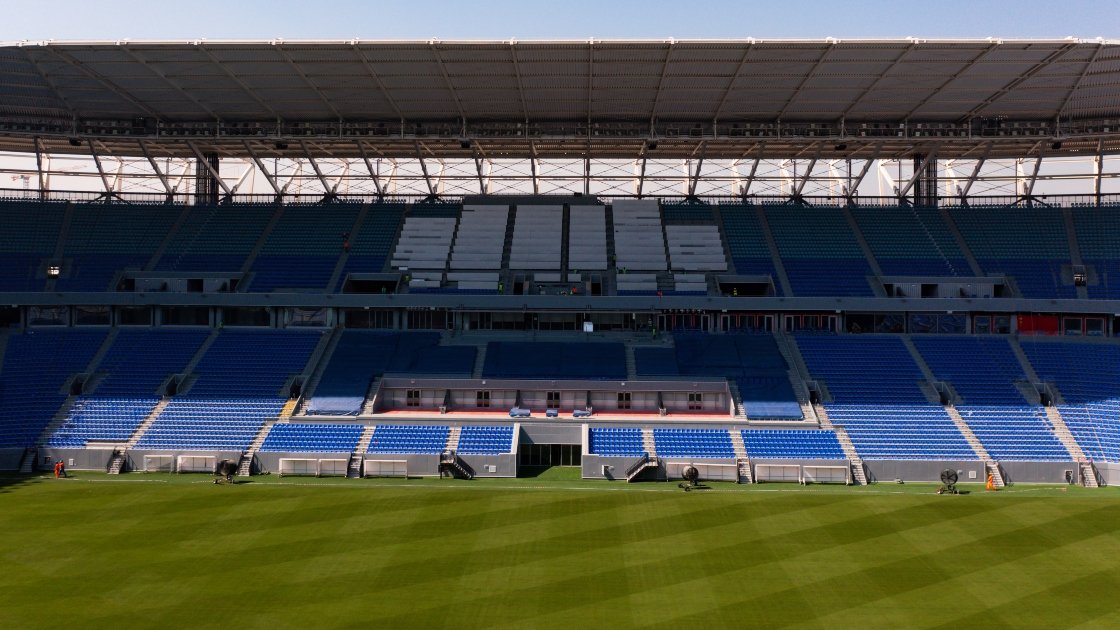 © Supreme Committee for Delivery and Legacy
The 40,000-seat auditorium has been divided into two levels separated by a strip of boxes. From the upper tier of the stands there is a view of the West Bay district and its skyscrapers. Seven matches of next year's World Cup will be played at Stadium 974.
After the competition is over, the venue will be demolished and its components, such as the roof and seats, will be used in other sports building projects outside Qatar. After dismantling, the plot of land will be cleaned and turned into green areas. Never before has the World Cup arena been dismantled right after the tournament has ended.

Author: Tomasz Sobura