Esports: Virtual stadiums as real ones in new games
source: StadiumDB.com [KT]; author: Karol Tatar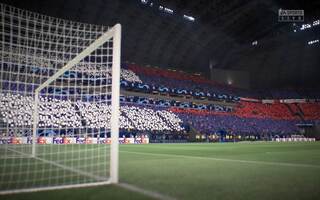 From Anfield to Estádio da Luz, Parc des Princes to SchücoArena, it is now easier to feel the true atmosphere playing football virtually. We checked the virtual stadiums just after the new football games were released.
Plenty of hours spent playing football virtually have to make the games as realistic as possible. New technologies, developed animations, more marketing assets included, popular athletes as ambassadors - the battle between two main football game creators has been serious for years. We have analyzed the stadiums within both games, as the new editions of FIFA and eFootball PES have been launched recently.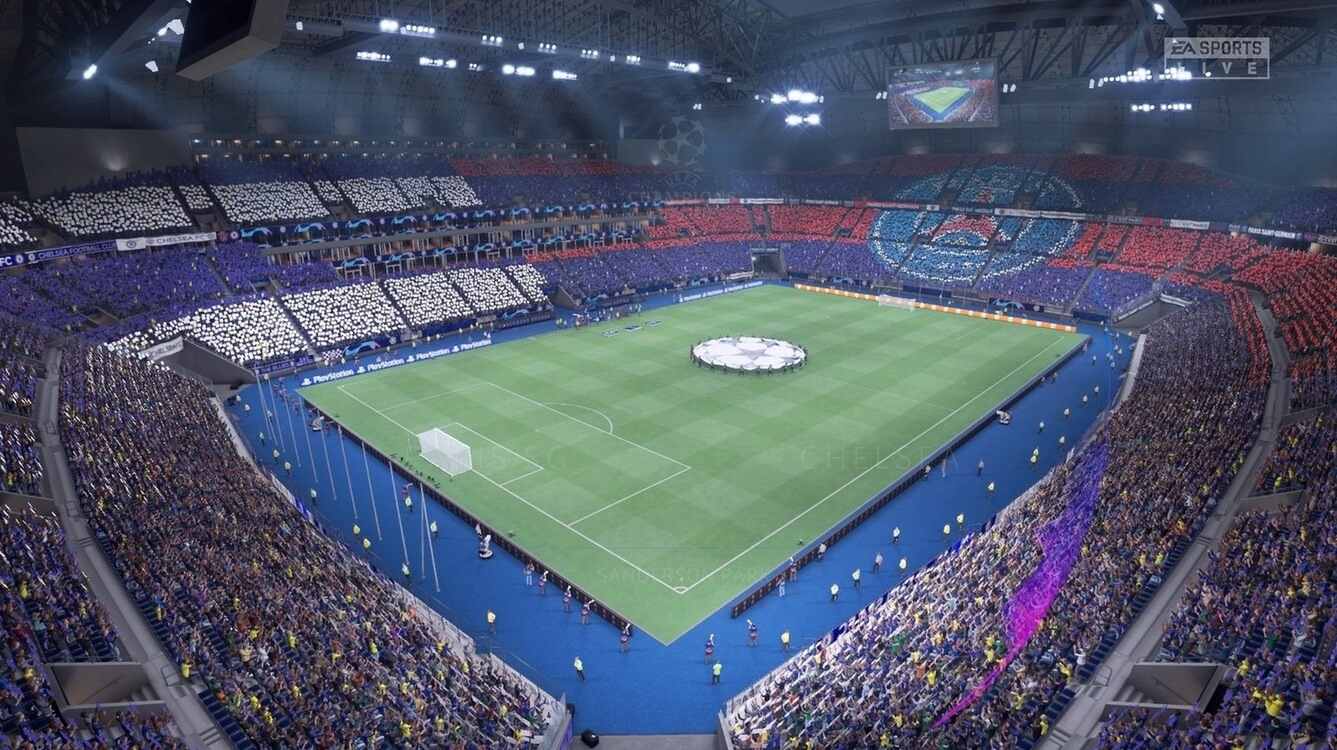 © FIFA 22
Together with the new edition of each game - more details are being added to the stadium visuality. Game developers work on recreating the venues as authentically as possible. Not only internal look counts, but also bird's-eye views, dressing rooms, crowds, mixed zones, player's entrances, pre-match shows and many more. All to deliver the best game experience.
We asked the top esports players about their opinions on the stadiums in both games. Mikołaj "TheOnly1Ziko" Ziętek, eFootball player and Polish National Team member, says that: "Playing games gives a lot of positive emotions and together with real stadiums it makes more fun and an extra unique feeling when competing."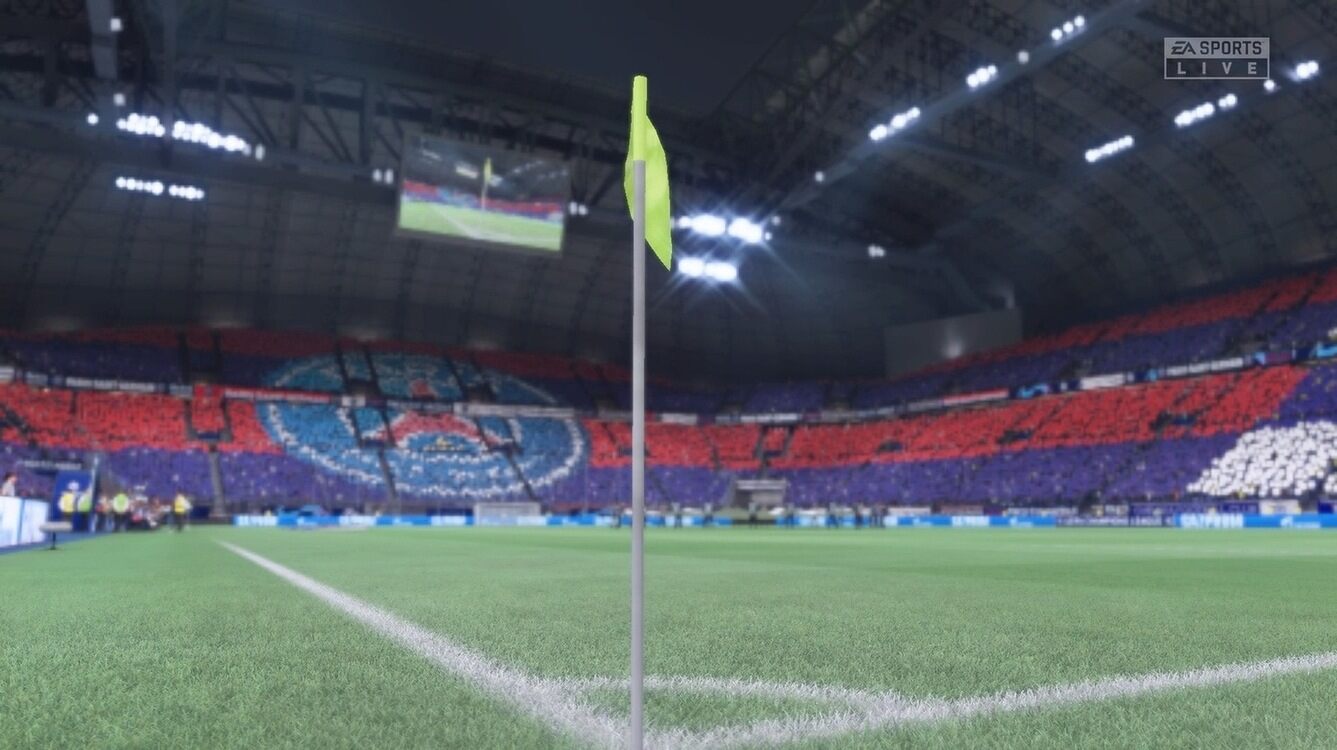 © FIFA 22
Gracjan "Polako" Gołębiewski, FIFA player and Polish National Team member, thinks that virtual stadiums are a unique addition to the game, saying: "When I start the game I feel like I am more interested in winning the match in an updated stadium that is photorealistically recreated. When you play a match in a random stadium, it is more difficult to motivate yourself. In my opinion, the details of the venue are more visible in the video game than when broadcasted on TV."
100 stadiums in FIFA 22
Four new authentically-recreated stadiums in new FIFA 22 bring players to the total amount of 100 to select. New in FIFA 22 are two of Europe's most famous venues: Estádio da Luz and Estádio do Dragão. Gamers can also compete for the first time at Arminia Bielefeld's SchücoArena and Cádiz CF's Estadio Nuevo Mirandilla. Reale Arena has also been recreated for FIFA 22, allowing players to play at Real Sociedad's remodelled home.
Gracjan "Polako" Gołębiewski is amazed with the look of Old Trafford:
"When I have to pick the best one I will choose the Manchester United venue. It is a great feeling, the moment after the match on TV, I can move and see the "Theatre of Dreams" in the virtual world and feel this special atmosphere again."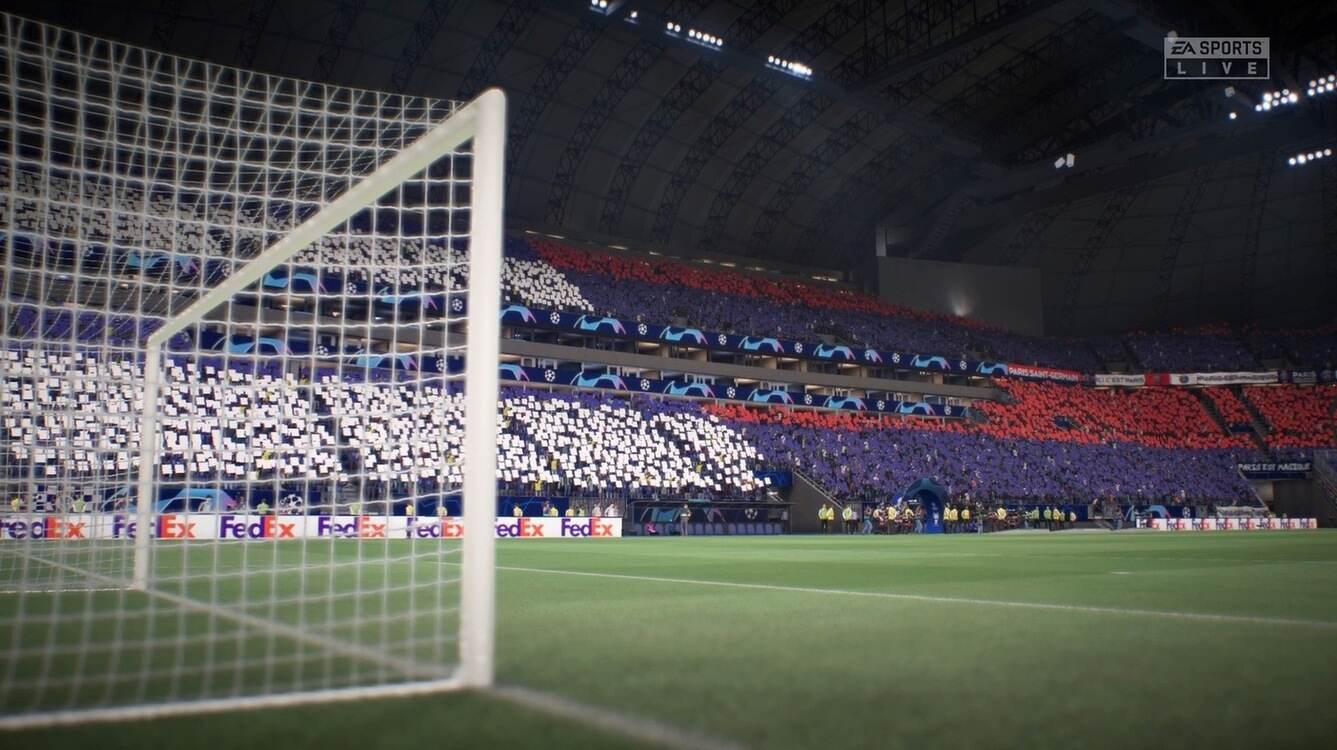 © FIFA 22
The FIFA player also added: "I had the opportunity to visit the Atlanta United stadium, which made a great impression on me, and when I used it in-game, I realized that it makes an equally spectacular impression. I think that being in a stadium that you see later in a game increases the emotions that accompany a player during a virtual match."
eFootball PES
Konami's strategy is different in the area of the purchasing rights to players' images, official leagues' and cups' brands. It applies to the stadiums as well. Basically they include its partner club stadiums, and few venues related to the main competitions like Wembley for UEFA EURO 2020.
According to the exclusive partnership signed with the UEFA for the latest edition of the tournament, the video game featured every national teams' kits, official balls and the hosting stadiums, being faithfully recreated in the game.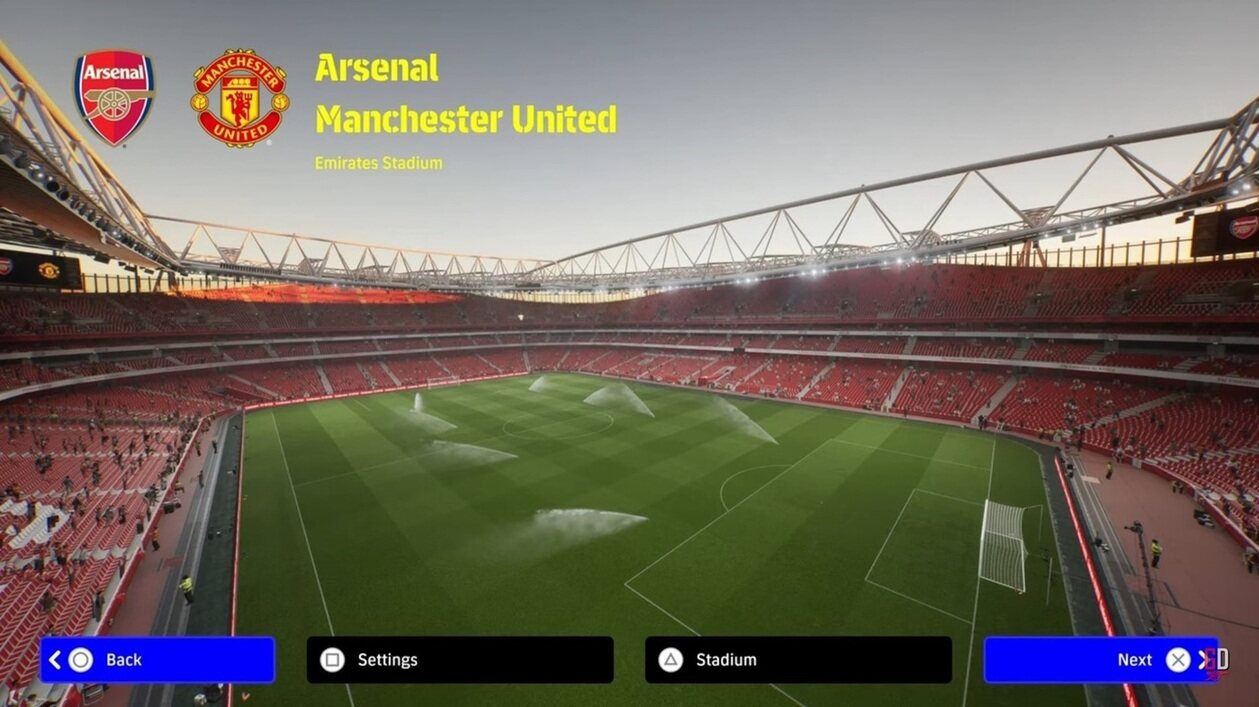 © Gunners Daily
The range of the stadiums being included in the present edition of eFootball PES is smaller than that of the main competitor from Electronic Arts. To date, gamers can play their matches at Allianz Arena, Allianz Stadium, Camp Nou, Emirates Stadium and Old Trafford.
From 11th November at Stadio Olimpico, Celtic Park, El Monumental, Estádio Beira-Rio, Estádio Cícero Pompeu de Toledo, Estádio do Maracanã, Estadio Monumental de Colo-Colo, Estádio São Januário, Estadio Urbano Caldeira, Gazprom Arena, Ibrox Stadium and Neo Química Arena.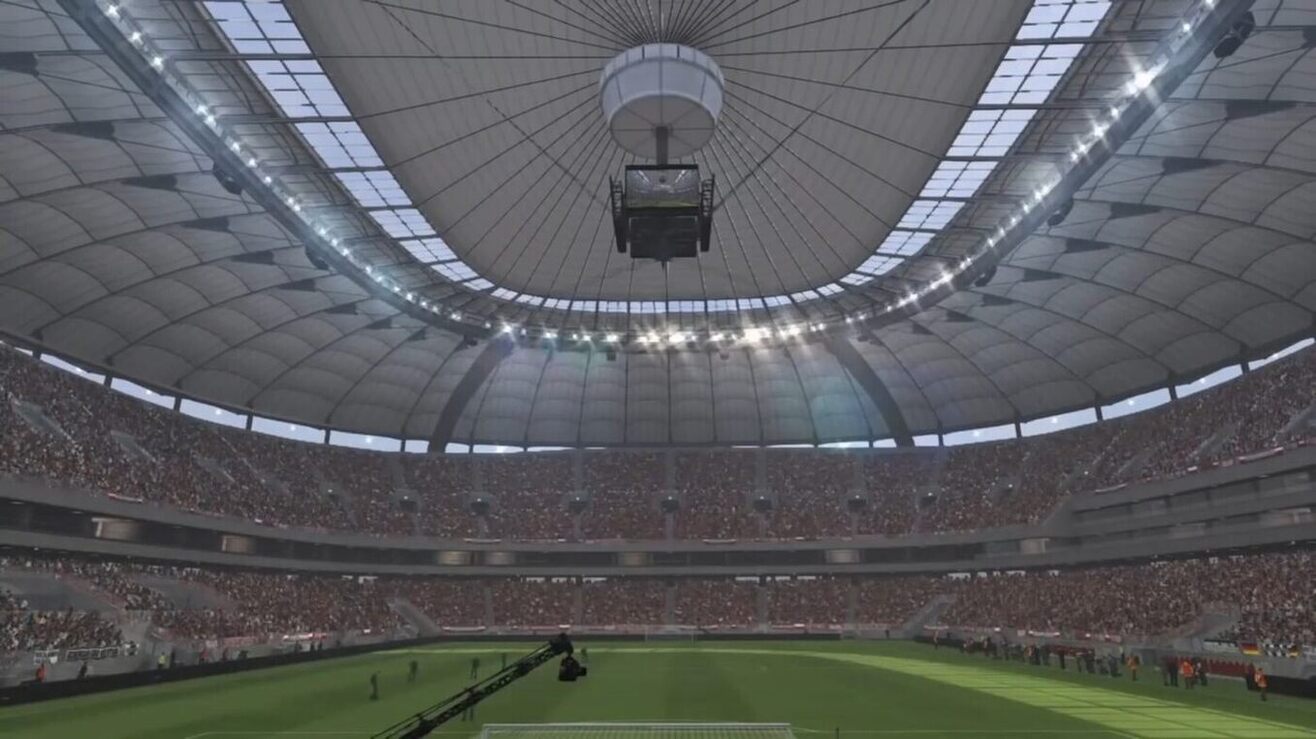 © Pro Evolution Soccer 2015
What's more, after the November update, there will be a total of 17 licensed stadiums, compared to the 31 available in the 2021 edition. Full and up to date list of all venues is available here. Konami is planning a lot of new additions, including more licensed players and teams, features and updates to the latest stats. At the same time, the game offers non-licensed facilities, called PES Original Stadiums, which look good but do not relate to any real league, club or competition we know from reality.
Mikołaj "TheOnly1Ziko" Ziętek is proud that his favorite Old Trafford is so authentically-recreated in the PES eFootball: "I think that if a game publisher has a license for a stadium, they are trying to recreate it as well as possible. People who know the venue can confirm that it is incredibly similar and with some photos it is sometimes hard to believe that it is not a real stadium, but only a virtual one."
Author: Karol Tatar