Berlin: Hertha's new stadium in 2027?
source: StadiumDB.com [TS]; author: Tomasz Sobura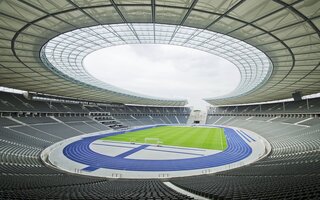 The club from the German capital has been trying to build a new venue for several years. Its efforts met with strong resistance from the city authorities. This makes the Hertha management's declarations from 2017 to open a new arena in 2025 no longer valid.
Stadium in Olympic Park unlikely to be built
Hertha BSC had a vision to inaugurate the new ground on July 25, 2025 to mark the 133rd anniversary of the club's foundation. The location chosen by the board was the Olympic Park, right next to the current facility. The park covers an area of over 130 hectares and allows for an investment on such a scale.
In the deliberations of construction supporters, two specific locations were most often considered. The first one was the area around Rominter Allee, and the second proposal was Maifeld (a huge lawn in the Olympic Park). The first option required an agreement with the housing association to transfer the land to the club. The subject of interest was a plot at Sportforumstrasse with 24 cooperative apartments.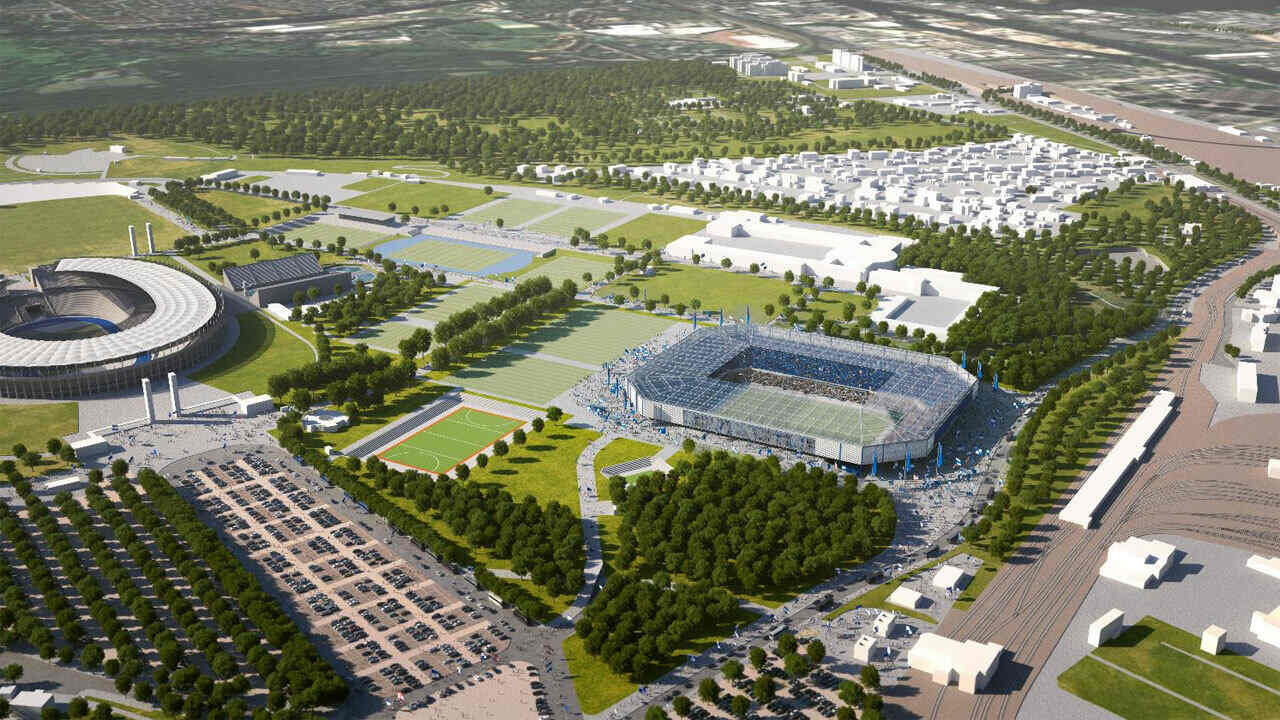 © Neues-Herthastadion.de
Unfortunately, no agreement was reached. What's more, the housing cooperative plans to build more flats in this area. Hertha's principals tried to force a change in the decision of the above-mentioned entity, seeking support from local politicians, so far unsuccessfully.
The SPD and the Left believe that it would be much easier to build a new stadium on the Festplatz site or in the vicinity of Tegel Airport. However, the club is opposed to this proposal as it believes that these locations are poorly connected with the rest of the city.
Fans are also fighting for the stadium
Hertha supporters have formed a group called the "Blue and White Stadium" that is trying to put pressure on city authorities to obtain the green light to the new arena. Its members have helped to strengthen the dialogue between Hertha's management and local politicians. Last year, thanks to the fans, six meetings of the club's board and local government were held, during which the issue of the new ground was discussed.

© Neues-Herthastadion.de
The fans' contribution to the activities leading to the construction of Hertha's new home is unquestionable. At the end of last year, representatives of fan groups created guidelines for the designers of the planned stadium. Supporters dream of a typical football facility with a capacity of 50-55,000 seats.
On November 28, a meeting of members is to be held, during which plans for the creation of the new venue will be analysed. This time, the club is targeting 2027 as the construction completion date. Locations other than the Olympic Park will also be taken into account.

Author: Tomasz Sobura