Warsaw: National Stadium extends its partnership with PGE
source: StadiumDB.com [KT]; author: Karol Tatar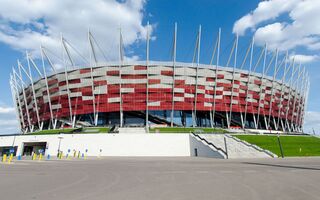 The PL.2012+ company, the operator of PGE Narodowy, extended its strategic partnership with PGE Polish Energy Group. The naming rights deal has been signed for the next 5 years.
The signing of the new contract was announced at a press conference last Sunday. In the platinum skybox at PGE Narodowy, representatives of PL.2012 + and PGE have signed the agreement symbolically, communicating the results of negotiations.
The president of PGE Narodowy Włodzimierz Dola and the president of PGE - Wojciech Dąbrowski were present at the meeting. The naming rights deal will be in force for the next 5 years.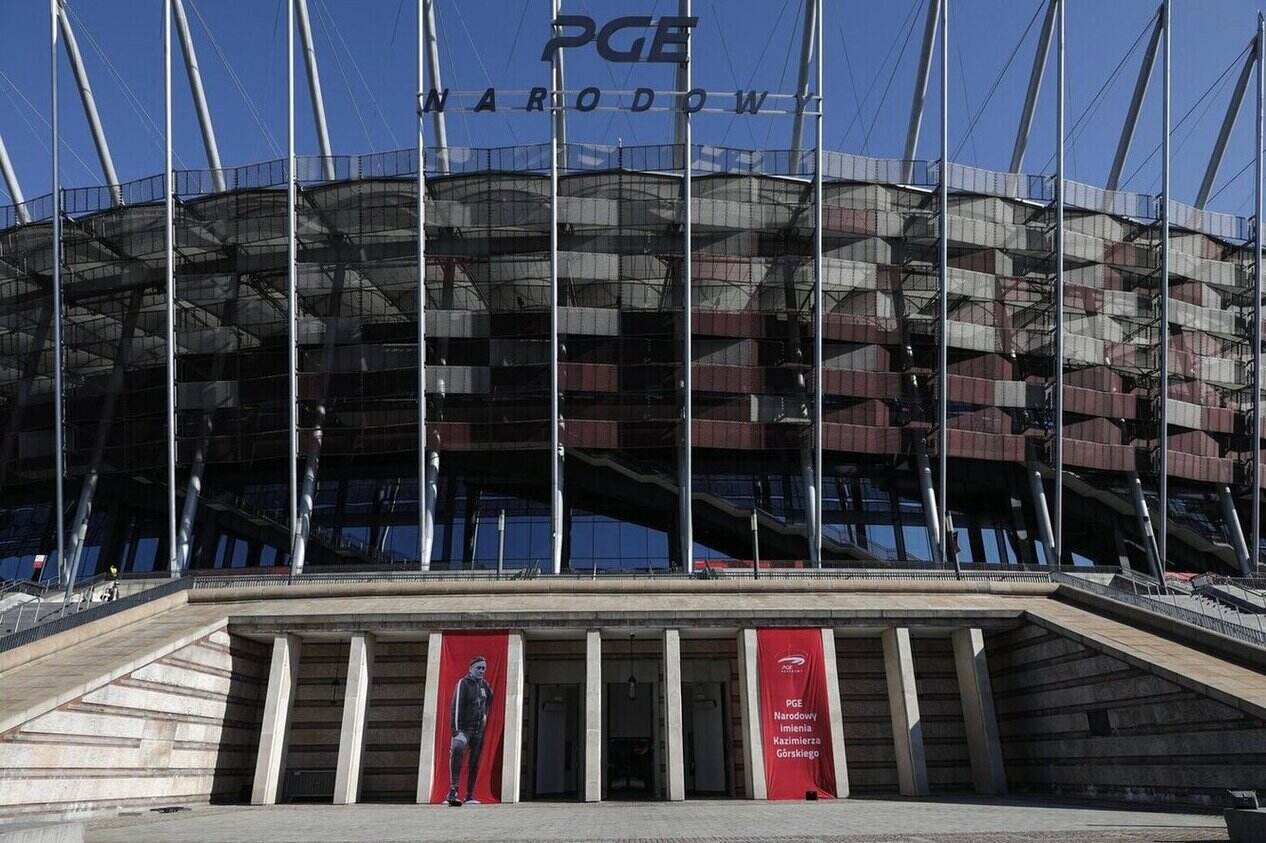 © PL.2012+ / PGE Narodowy
For the first time this type of cooperation took place in 2015, when PGE became the naming rights sponsor, and the stadium was renamed to PGE Narodowy. At that time, the sponsorship package included, among others, extensive onsite branding of the PGE brand, the possibility of organizing events or using the VIP lounge as well as tickets and invitations to stadium events.
In February this year, PGE and the operator extended their cooperation, under which PGE was granted exclusivity to conduct negotiations. Then, talks on this strategic contract for the Warsaw stadium were already initiated.
Under the Kazimierz Górski patronage
The same day when the extension of cooperation with the naming rights sponsor was announced, the special board with Kazimierz Górski image was officially unveiled. This symbolic gesture confirmed that the legendary coach officially became the patron of PGE Narodowy, as we informed recently.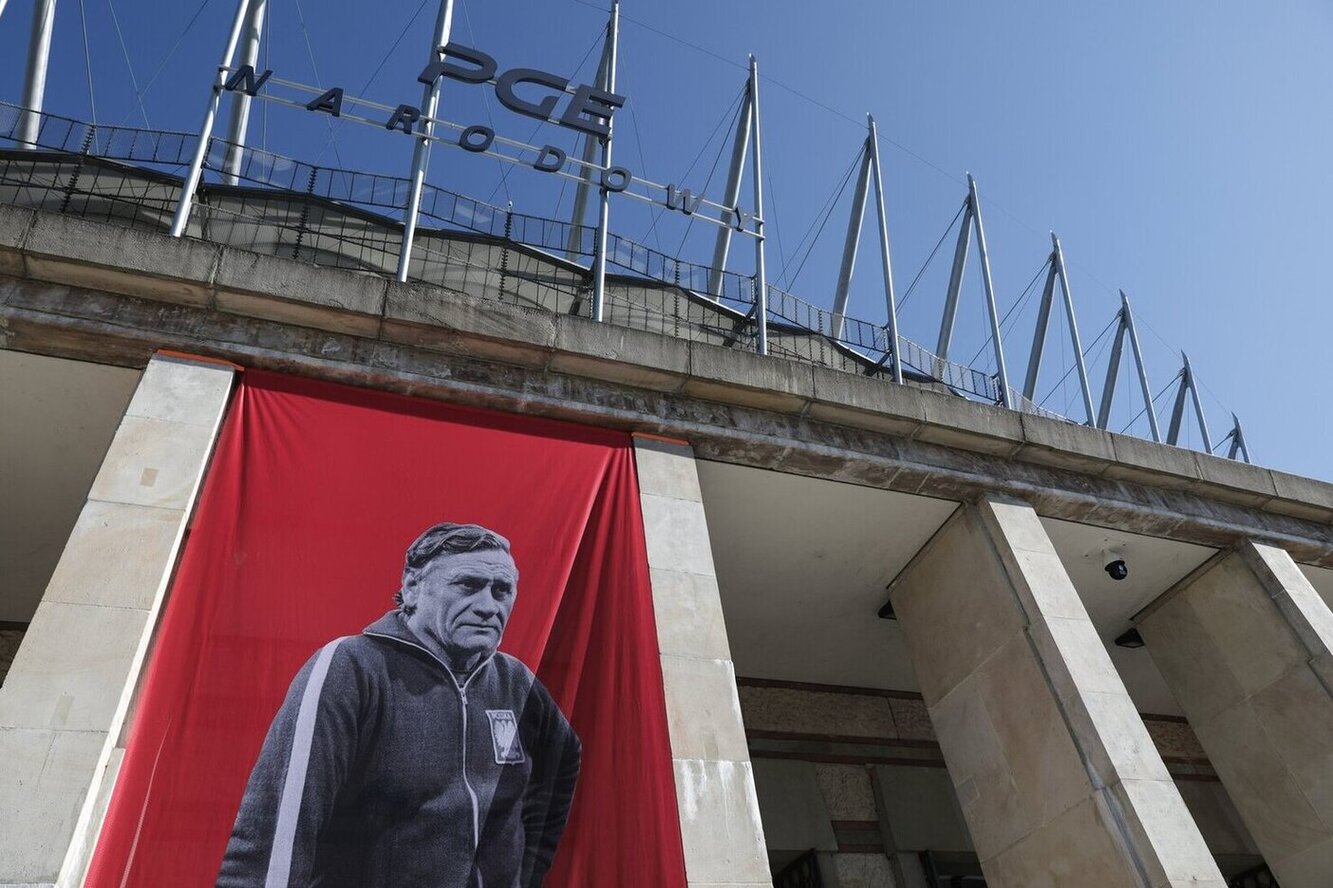 © PL.2012+ / PGE Narodowy
- PGE Narodowy, the home of the Polish national team, gains a patron in the form of the iconic coach, the father of the greatest successes of the Polish national side. We are very pleased with this - emphasized the president of PGE Narodowy operator Włodzimierz Dola.
Górski (1921-2006) was the coach of Poland's national football team which won Olympic gold in Munich in 1972 and silver in Montreal four years later. His team came third during the World Cup in Germany in 1974.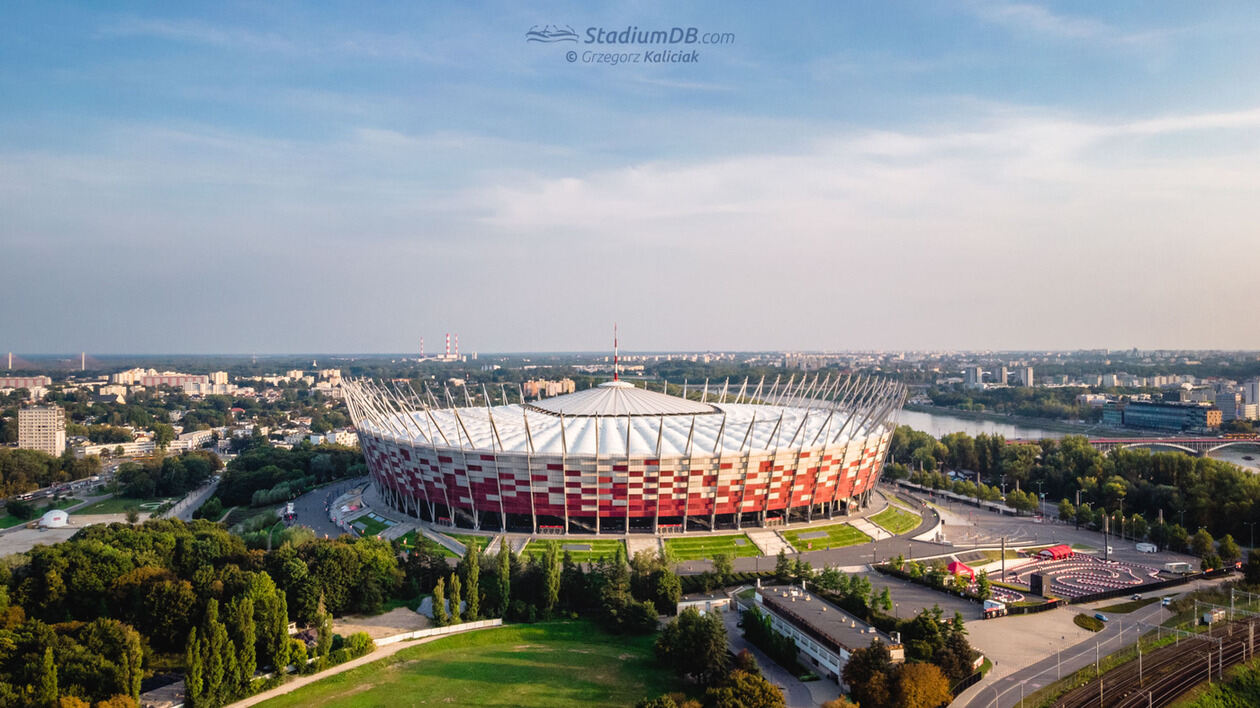 © Stadiony.net
The UEFA EURO 2012, organized by Poland and Ukraine, was of course the cherry on the cake for the venue. Three group stage matches were played there, including the opening match between Poland and Greece along with the official ceremony, as well as the quarter-final and the semi-final.
Matches of the Polish national football team, the final of the UEFA Europa League and the Polish Cup, world and European men's volleyball championships, windsurfing competitions, KSW fights, athletics memorials, speedway races - all took place at PGE Narodowy! In addition, concerts of world music stars, festivals, fairs, conferences, picnics, religious events, political and economic summits.

Author: Karol Tatar