New Mexico: United's stadium hanging by a thread
source: StadiumDB.com [TS]; author: Tomasz Sobura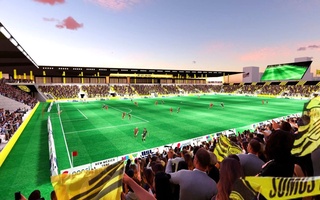 The construction of the New Mexico United venue with a capacity of 10-12,000 seats is not yet certain. The biggest problem at the moment is how to finance the investment.
According to initial plans, $32 million would come from United and $50 million from the issuance of bond by the city of Albuquerque. The second pillar of financing is controversial as it means that taxpayers would eventually have to pay the aforementioned amount.
Everything will be decided on November 2 during a public vote on the issue of bonds for the creation of the stadium. The latest poll, conducted on September 23-24, shows that as many as 59% of respondents are against any public spending to finance the construction. Out of almost 800 people surveyed, only 23% were in favour of stadium bonds.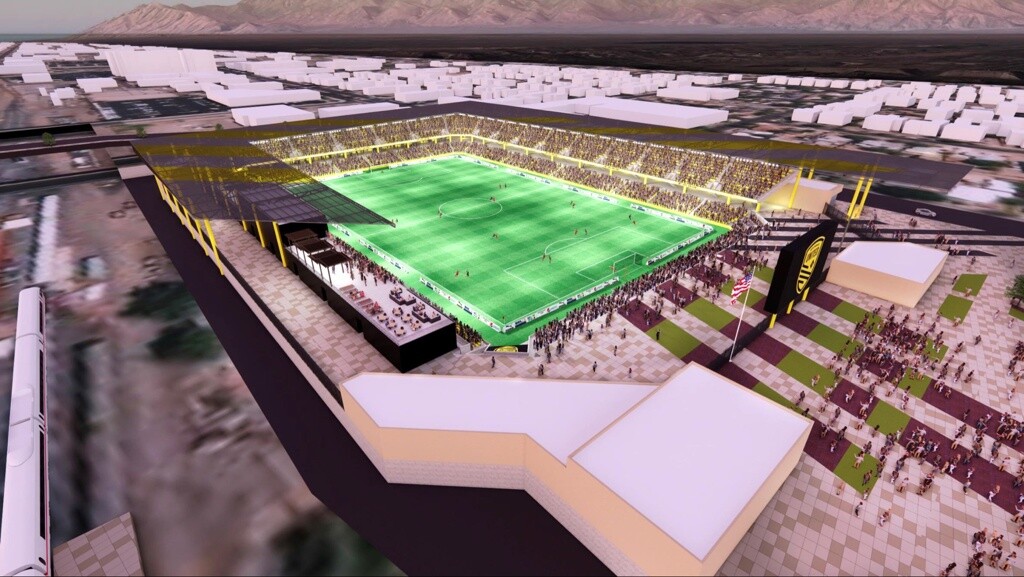 © New Mexico United
The peace of mind of stadium supporters has also been undermined by street protests such as the one on October 13, when residents of Barelas and South Broadway loudly voiced their opposition.
They believe that the erecting of the facility will raise housing prices in the area, and there are more urgent needs in the city budget, such as public safety and affordable apartments.
Those looking to build the stadium say it can create 780 jobs and attract new businesses to Albuquerque. In addition, the arena is to be 100% owned by the city, thanks to which it will be able to serve local residents for many years.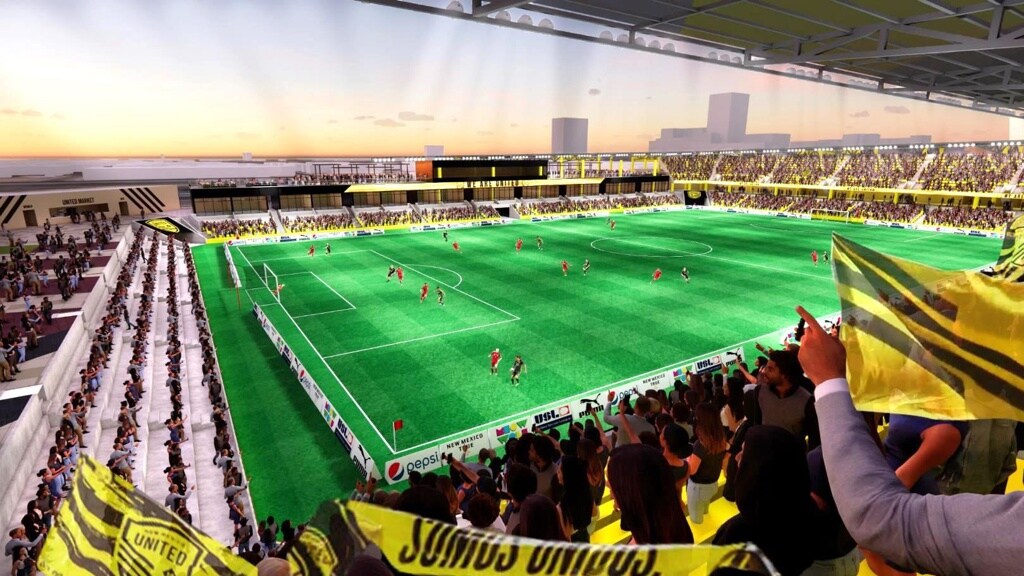 © New Mexico United
City officials believe opponents' fears are unfounded as the facility is expected to generate $384 million for the local economy within 30 years. This figure was confirmed in the recently presented feasibility study.
A few months ago, four sites were considered for the construction of a new venue, but lately the city of Albuquerque narrowed the potential sites down to two options. Both refer to the city centre near the Rail Yards. One, at Iron Avenue and Second Street. The other, on Broadway and Coal Avenue. The final decision will be made only after funding is obtained.
Author: Tomasz Sobura