Buffalo: New stadium still long way off
source: StadiumDB.com [TS]; author: Tomasz Sobura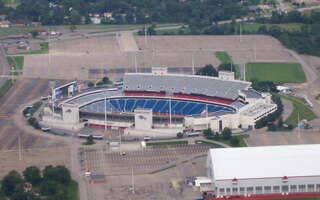 Details of the new venue for the Buffalo Bills are not yet known. It has only been revealed that owners are not considering reconstruction of the current stadium as it is financially unjustified.
New stadium right next door?
Highmark Stadium is the fourth oldest venue in the NFL. Three other facilities, equally advanced in years, have undergone a thorough modernization and are still operating today. Club management is not considering revamping the Bills' current arena as it is too expensive.
According to estimates, a major renovation would cost as much as $1 billion, of which the upgrade of the upper deck could reach $500 million. The condition of water and electrical installations, which come from the 1970s, is also a concern.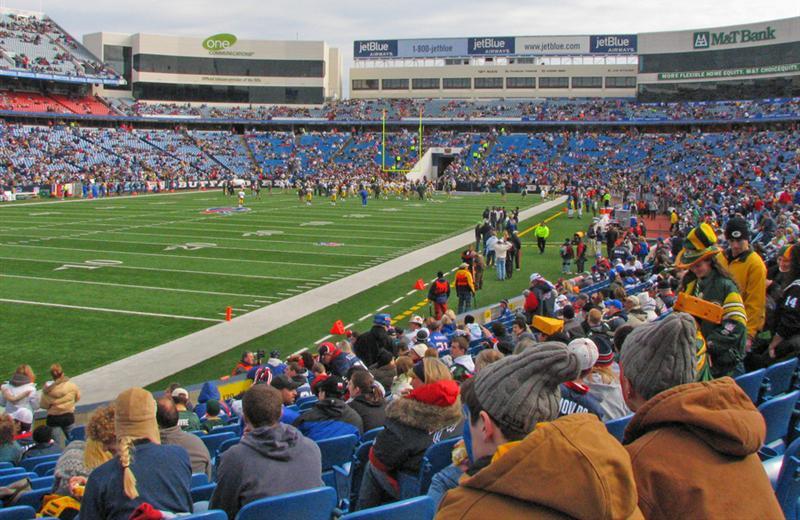 © Chess REO (CC)
It is much more profitable to build a completely new facility, the construction of which would cost $1.4 billion. The most frequently indicated location is the one in Orchard Park, situated in the suburbs, literally across the road from the current stadium. The area is controlled by the Bills and has all the necessary infrastructure.
However, there are also media reports of the stadium being moved to Downtown Buffalo, which could increase total spending to $2.5 billion. This is such a high amount, because the investment there would require the purchase of land, the creation of new road infrastructure and parking lots. The third location under consideration is the University Buffalo campus. The UB option would be about the same expense as the Orchard Park option.
Who will finance construction of Bills' stadium?
Kim and Terry Pegula, the principal owners of the Buffalo Bills, propose a public-private partnership, although many criticize this solution and believe that taxpayers should not contribute at all to building stadiums for professional teams.
In addition, earlier rumors had emerged that the Pegulas expected that the facility would be entirely financed from public funds. Erie County and New York State are also involved in talks with the Buffalo Bills. All parties must act quickly because time is pressing.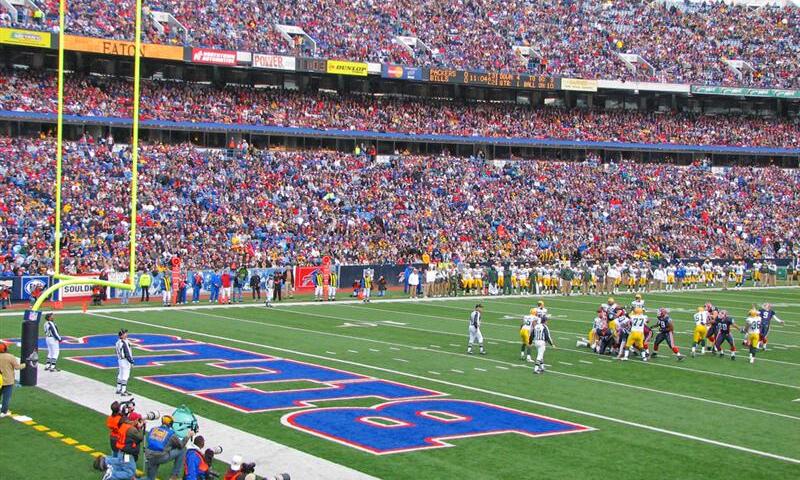 © Chess REO (CC)
The team's lease of their current home runs out in July 2023 and a long-term vision is urgently needed. Should the Bills choose to relocate before that date, they would have to pay a penalty. There are reports that Terry and Kim Pegula are considering moving to Austin, but that's probably only part of the negotiating strategy.
Since June, club management has been working with Legends Global Planning to explore the possibility of a new venue. In the optimistic scenario, the Bills could play at home in their old stadium until the new one is completed.
According to preliminary assumptions, the construction of a 60 000-seater would take four years. Over the past decade, the state and county have spent $227 million refurbishing Highmark Stadium.
Author: Tomasz Sobura