Birmingham: Two stands still closed
source: StadiumDB.com [TS]; author: Tomasz Sobura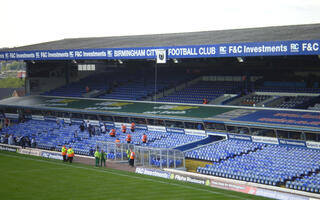 For almost 2 years, two stands at St. Andrew's Stadium have been unavailable to fans. This causes considerable problems for supporters, especially those who have purchased season tickets.
The Kop and Tilton stands were closed 22 months ago for safety reasons. The decision was derived from the expertise of steel beams, which showed that they were heavily corroded. As a consequence, Birmingham City's ground can accommodate far fewer fans than usual.
Only 10,189 supporters were admitted to the first game of the season against Stoke City, which was just a third of the venue's 29,409-capacity. Due to restrictions, the first two fixtures of the new campaign could not be watched by everyone interested.
Therefore, season ticket holders had to enter a ballot that selected lucky ones who saw the match from the height of stands. This solution caused a lot of controversy.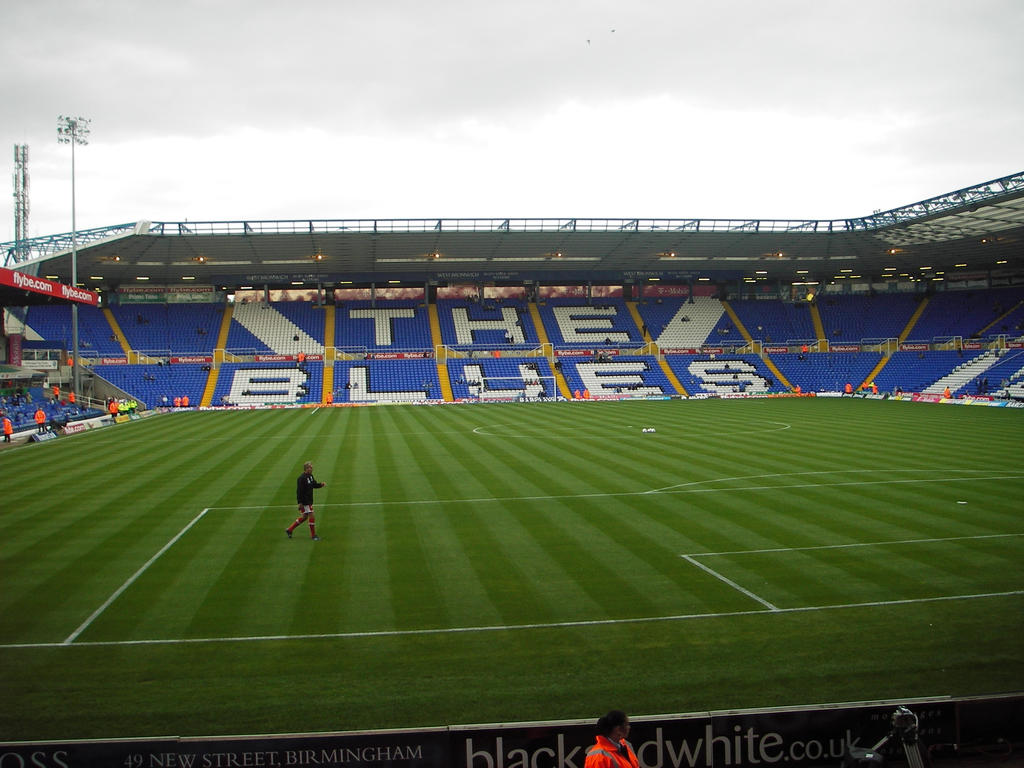 © Bruker (cc: by-sa)
Birmingham City decided to give money back to those who missed the first two games. However, the refund process was not fully completed as some fans have not received their money to this day.
The good news is that the upper part of the Tilton Stand was successfully opened last month. As it turned out, the scope of work on the top of the aforementioned stand was not that demanding in relation to the bottom, where the work will still take some time.
Therefore, the present capacity of the ground is 15,000, but 10% of this number, according to the regulations, should be allocated to the visitors. The current number of seats available should allow all season ticket holders to enter the stadium.
There is a chance that the Upper Kop will reopen soon, which will increase capacity to 21,000. The club also made public that all repairs should be completed by May 2022. The total cost of the work is £2.5 million.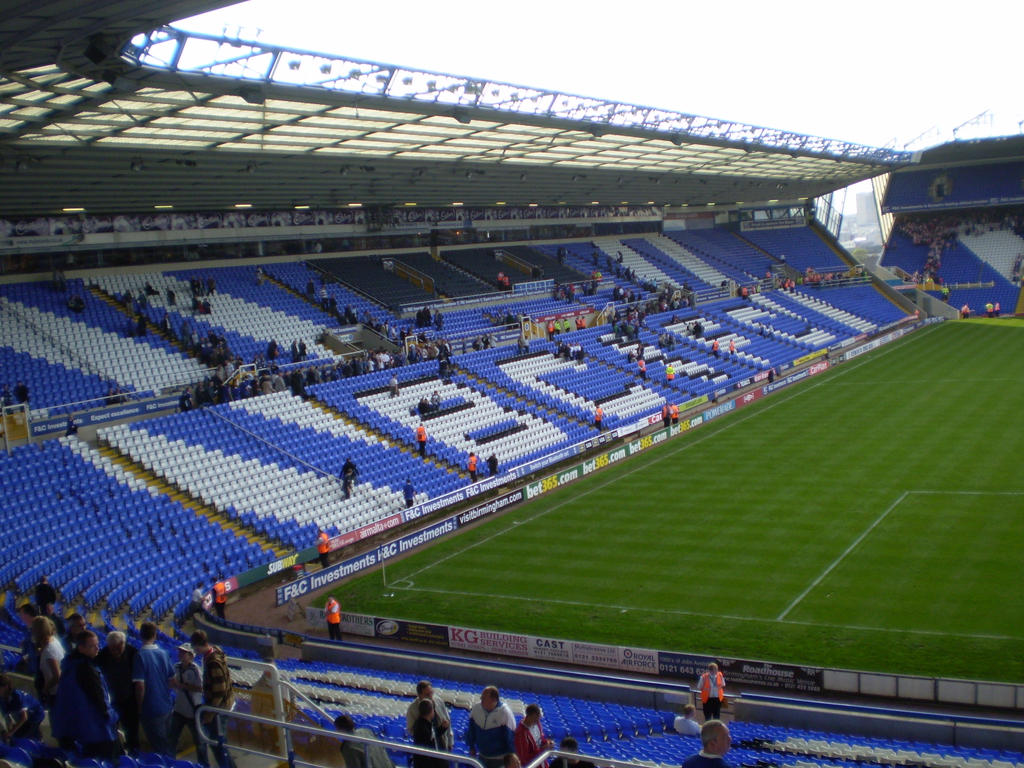 © Struway (cc: by-sa)
The whole situation is monitored by the Blues Trust, which is the entity representing the supporters. Recently, this body has sharply criticised actions of the club that is not coping well with the stadium issues.
The arguments were mostly related to the lack of proper communication with fans. To make matters worse, it turned out that some of the people who were supposed to receive the tickets never got them.
In addition, the group demands a meeting with the club's authorities, at which fans could express their opinion on the current situation. Many things require improvement, such as the fact that some people have moved from the repaired stands to cheaper seats, so at this point they overpay for their tickets.
Author: Tomasz Sobura