Austria: Linzer ASK is building new home
source: StadiumDB.com [TS]; author: Tomasz Sobura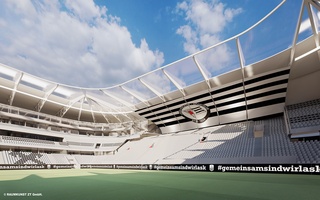 LASK supporters have finally seen the start of works for their new stadium. The new arena in Linz will be capable of hosting domestic cup finals and international games.
On October 9, the cornerstone ceremony for the construction of the new LASK venue took place on the Gugl Hill. Upon completion, Raiffeisen Arena will accommodate 20,234 spectators. The construction price tag was set at € 65 million. However, it is difficult to assume that the total cost of work will be fully covered by this amount, as the valuation comes from the beginning of the year and prices of building materials have increased significantly since then.
The erecting of the stadium can count on co-financing from the government of Upper Austria, which may amount to a maximum of € 30 million. The rest of the money will have to be raised by the club. Therefore, Linzer ASK established cooperation with Raiffeisenlandesbank Oberösterreich that helps to find private investors.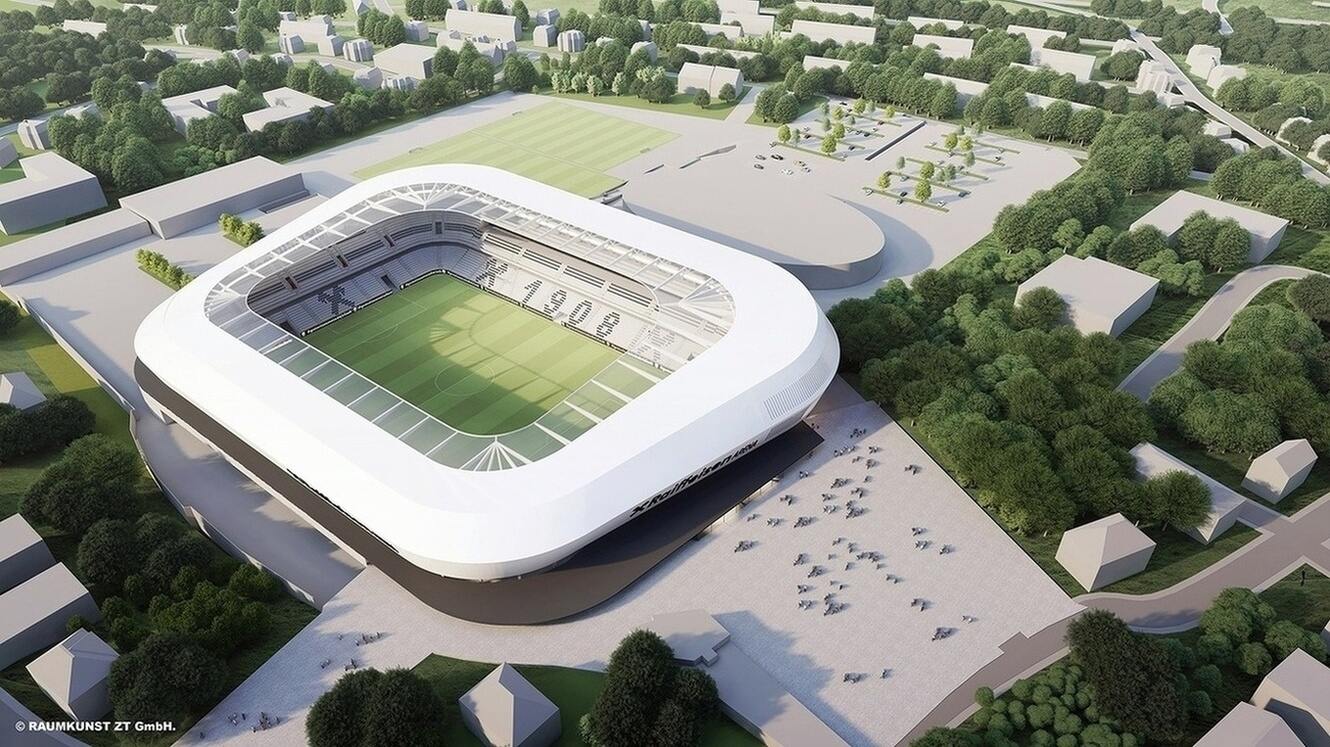 © Raumkunst ZT
Initially, construction was to begin this spring, but unfortunately disputes over financing delayed the investment. It was necessary to announce a new tender to select a contractor. Ultimately, the contract was won by Porr AG from Vienna, which is known for building Wörthersee Stadion in Klagenfurt.
The Viennese have pledged to finish the stadium by February 10, 2023, although it is possible to implement solutions enabling Linzer ASK to play at the partially completed arena as early as in autumn 2022. In May, the site of the previously demolished Linzer Stadion was cleared. At this point, LASK is playing its home games in Pasching.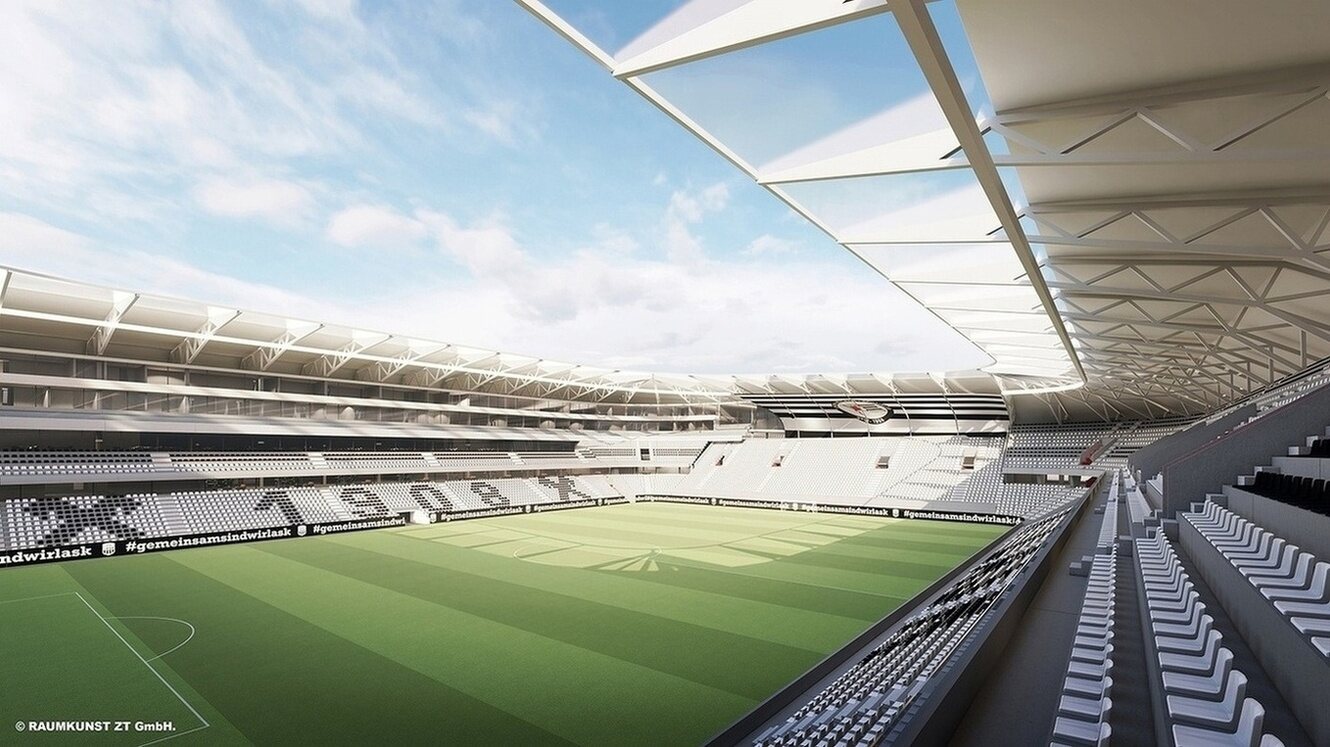 © Raumkunst ZT
The green light for the contractor was given in September, when the administrative court upheld the building permit. Earlier, the judiciary body dealt with complaints from local residents who were concerned about light and noise pollution.
In addition, locals challenged the alleged lack of an environmental impact assessment for the stadium. However, this argument was rejected, while in terms of lighting, it was ordered to design the elements of the facade illumination and floodlights in the roof so that they would not be troublesome for the residents of the district.

Author: Tomasz Sobura