Who are bookmakers betting on tonight at PGE Stadion Narodowy?
source: StadiumDB.com; author: michał
It's only England's second international in Warsaw, at the new national stadium. Can the Euro 2020 finalists finally defeat Poland at the new home? The Three Lions seem like a safe bet, but the Poles are hopeful of delivering a surprise victory.
Fans of England can hardly be on tenterhooks before tonight's clash against Poland. Sure, it's a top of the qualifying group clash, but hardly as exciting as the recent Euro 2020 road to glory. But in Poland it's a different story. While the English have their classics against Germany and, in a different way, against the Scots, for Poland winning against England is one of the biggest football dreams, unseen in two generations.
PGE Narodowy following in Śląski's footsteps
Even Germany (and let's face it, Poland has some scores to settle there…) got beaten at Stadion Narodowy in Warsaw just 7 years ago. Sure, it took almost 20 attempts over nearly a century but the triumph was recent, in 2014. And England? The one distant memory of 1973, when Stadion Śląski in Chorzów exploded with joy after goals by Gadocha and Lubański. Later that same year, Jan Tomaszewski's heroic goalkeeping and efforts by legendary Domarski, Gorgoń, Lato, Deyna, Kasperczak and others gave Poland the best ever score at the old Wembley: 1-1.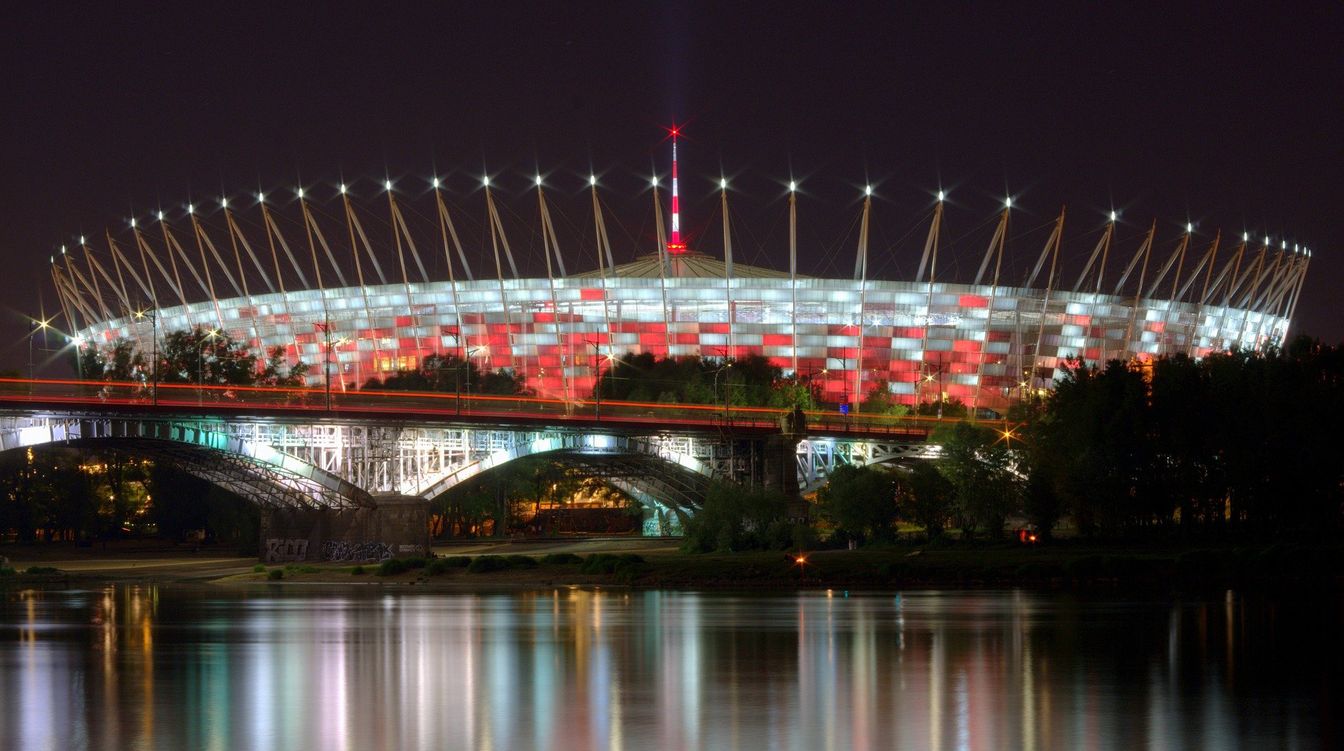 So, why would Gareth Southgate's team even bother considering defeat? First, PGE Narodowy. Poland's tenancy here began rather modestly in 2012, but over the years it grew to become Poland's stronghold of sorts. 20 games without a loss, only 2 defeats in nearly a decade. PGE Narodowy last saw Poland defeated in a qualifying game back in 2013. Sure, it may be a lot smaller than Wembley National Stadium, but with the 58,000+ capacity still makes it Poland's largest football venue.
England's peculiar debut in Warsaw
You may recall, the very first game here for the Three Lions was scheduled to take place at Stadion Narodowy on October 16, 2012. But, because the retractable roof wasn't closed during the day, early downpour made the field impossible to use. Since the atmosphere around Euro 2012 venues was quite tense at the time, this caused national ridicule with the nickname "basen narodowy" (national swimming pool) immediately replacing Stadion Narodowy in conversations.
But, when the game finally took place the following day, it ended with 1:1 draw, which instantly overshadowed October 16th's headlines. Just like after the clash against Germany in 2014, also at Stadion Narodowy, bookmakers had some high winnings to pay out, even if it was just a tie. Sure, Poles may seem ever so gloomy, but when the national team plays, betting against all odds isn't a rare thing. Will legal bookmakers in Poland once more have to pay?
PGE Narodowy about more than just football
Although the national stadium in Warsaw has a very decent record for Poland, it's far from a perfect run. Defeats to Scotland and Ukraine, even a goal conceded to Gibraltar that resulted in great cheers across Stadion Narodowy. It has to be said that the national team grew into a popular brand here in Warsaw, having previously used much smaller venues and not always filling them.
But at PGE Narodowy it's usually a sell out, perhaps only except for the aforementioned Gibraltar and a couple more ties. The September 2 fixture against Albania saw one of the lowest turnouts, at 38,254 people inside. But even that could be considered a full house, with 50% capacity limit (+ confirmed vaccinated fans). Yet, in terms of atmosphere fans of Polish clubs consider Stadion Narodowy too sterile, something the English might familiarise with when thinking of Wembley.
It makes sense if you think about it: PGE Narodowy is a stadium without weekly games, without a community behind it. It comes with the concept of only hosting a handful of official games each season, while organising concerts, exhibitions and other major events in between. Packed with office and hospitality space, Stadion Narodowy became Poland's first Euro 2012 venue to generate actual profit. This is owed to PL.2012+, first investor and now operator of the stadium, but aslo... to state company PGE naming rights.
Built by a joint venture of PBG, Alpine Bau and Hydrobudowa, Stadion Narodowy is the largest sports venue delivered in Poland and, at the time of opening, one of Europe's most expensive. With its stunning spire peaking over 100 metres above the waters of Vistula, the stadium is the single largest building on the river's east bank, a counterweight to west bank's skyscraper-packed downtown. Designed by Mariusz Rutz and Zbigniew Pszczulny's JSK Architects (in cooperation with global giants GMP Architekten), PGE Narodowy displays national colours both by day and by night, becoming a source of pride for some Poles, while seen as a tad much by others. Its roof, a signature feature of projects co-created by Schlaich Bergermann Partner (SBP), is one of the most intricate tensile cable structures.
Still, it attracts crowds every day. Over 2,000 visitors browse through daily, taking one of several thematic tours. Others visit the viewing deck, while a growing number of leisure activities inside and out can be enjoyed if you're no longer impressed by the building itself. Its total surface of over 200,000 square metres is actually similar to Wembley's despite Stadion Narodowy being far smaller than the 90,000 seats at Wembley.
Bookmakers' odds for Poland vs. England
Contrary to the overly optimistic nature of some Polish football fans, bookmakers consider the game quite one-sided. No wonder, Poland recently failed to advance from its Euro 2020's group and England came just a step away from winning the title. Poland's leading legal bookmaker STS sees England's victory as the most likely outcome (1.67), with tie (3.75) and Poland's victory (5.40) far less probable. How do other bookmakers in Poland see the odds?
• Betfan: Poland – 5.30, X – 3.75, England – 1.68
• Fortuna: Poland – 5.30, X – 3.90, England – 1.65
• Etoto: Poland – 5.40, X – 3.65, England – 1.66
• Superbet: Poland – 5.10, X – 3.60, England – 1.73
Those familiar with football betting will surely take into account recent form of both teams, as included in all betting predictions. If anything, it suggests we could be in for an exciting and goal-rich night. Poland scored 11 times in just two games (Albania and San Marino), while England scored 8 goals (Hungary and Andorra). And, if fans place a winning bet on high scores of 4-3 or 4-4, each bet could come with 250-fold winnings! Of course, STS' offer includes numerous options for the game, as well as providing betting bonuses for new and returning enthusiasts.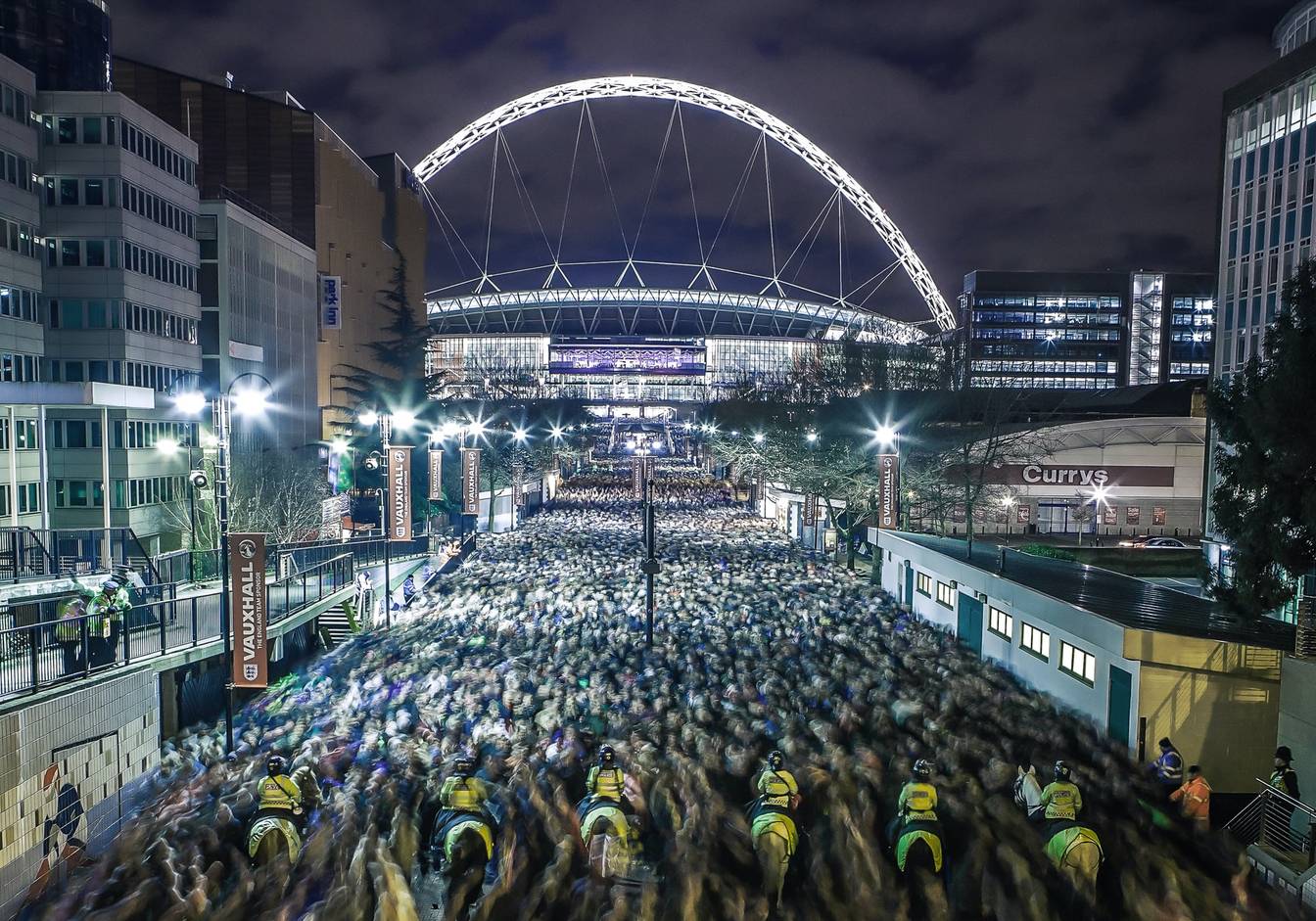 But, even with Harry Kane and Robert Lewandowski displaying quite the form, some players might choose a more cautious path, like double chance bets. The offer of STS also includes free bets to limit financial risk, just use the STS promo code MAKSYMALNYBONUS to get 29 zloty deposit-free. Just use the STS promo code upon registration to receive the money on your STS account. If you decide to add funding at the same time, the STS promo code will double your payment. Full details of the offer can be found under this address: https://www.legalni-bukmacherzy-online.pl/sts-kod-promocyjny/
STS and other bookmakers in Poland
Though not the oldest of Polish bookmakers, STS is the most recognisable brand on the market, at times getting hold of over 50% of all revenue. Just check any ranking of bookmakers in Poland to see the dominant position. STS is, after all, the only Polish bookmaker to sponsor the national team. With over 400 retail locations across the country, it's not the largest retail bookie, though. That title goes to Fortuna, always competing with STS for market share. Both STS and Fortuna established their first locations back in the 1990s, which explains the number of STS and Fortuna locations.
More recent legal bookmakers in Poland include ETOTO, Superbet, Betclic, Betfan and several others. Their activity is focused around online betting, which is a far more competitive market. Each Polish bookmaker builds its position by association with major football brands. STS is the official bookie of Poland's national team, Fortuna sponsors Legia Warszawa, while ETOTO went a different way and engaged famous footie pundits as brand ambassadors. Interestingly, STS got involved with numerous teams on various levels in order to not let club antagonisms to determine who might choose an STS promo code over their competition's.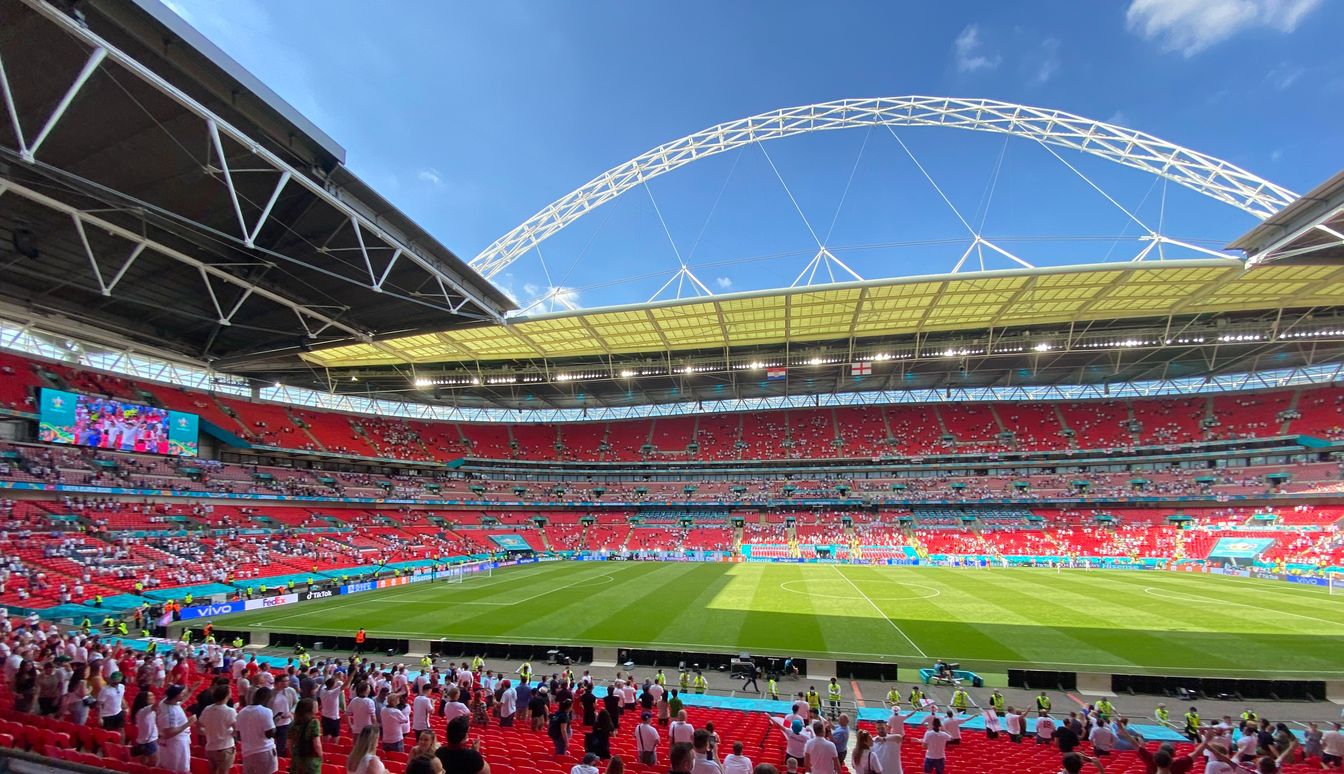 Which are the legal bookmakers in Poland?
In early 21st century, Poland became a lucrative market for bookmakers with strong international standing, with domestic competitors lagging behind in terms of online booking. Seeing how potential tax revenue is leaving the country, the previous government officially killed off online betting with a 2009 bill severely limiting access to the Polish market to all unregistered betting brands. Sorry Bet365 and Bwin, paying taxes in Gibraltar or Malta just wasn't allowed from 2010 onwards, with further legislation in 2017 creating a register of banned gambling domains.
This left global and regional companies with a dilemma: skip Poland or register the brand's subsidiary locally? Over time, the market started bouncing back with more players entering the field. Now, legal Polish bookmakers operate with a specific license, issued by the Ministry of Finance.
Are bookmakers's odds right to favour England?
Most betting predictions for Poland vs. England suggest we should expect 2 goals scored by England and just 1 by the home team. A sensible bet, isn't it? After all, four out of five most recent fixtures saw England score twice and Poland just once. Knowing that, one might be tempted to add more specific bets on goals. On the other hand, Poland's manager Paulo Sousa is making some lineup changes and gives new players the chance to gain international recognition, to name just Tymoteusz Puchacz or Adam Buksa. The latter repaid for the confidence with 4 goals in his two first games, scoring a classic hat-trick against San Marino.
The most recent clash of both teams happened back in March of this year. Despite Jakub Moder's goal, Harry Kane and Harry Maguire kept England safely on top, even before the confidence boost of Euro 2020. Will any of the two beat Wojciech Szczęsny also at Stadion Narodowy?
With 12 victories over Poland and just 1 loss, there's no surprise that very few betting tips suggest a strong showing by Poland. Keep in mind, Poland's defense with Glik and Krychowiak have had better days. A close game or England's dominance are expected, especially with names like Grealish, Kane, Walker, Shaw, Rice, Pickford, Sterling, Maguire and Phillips on England's roster.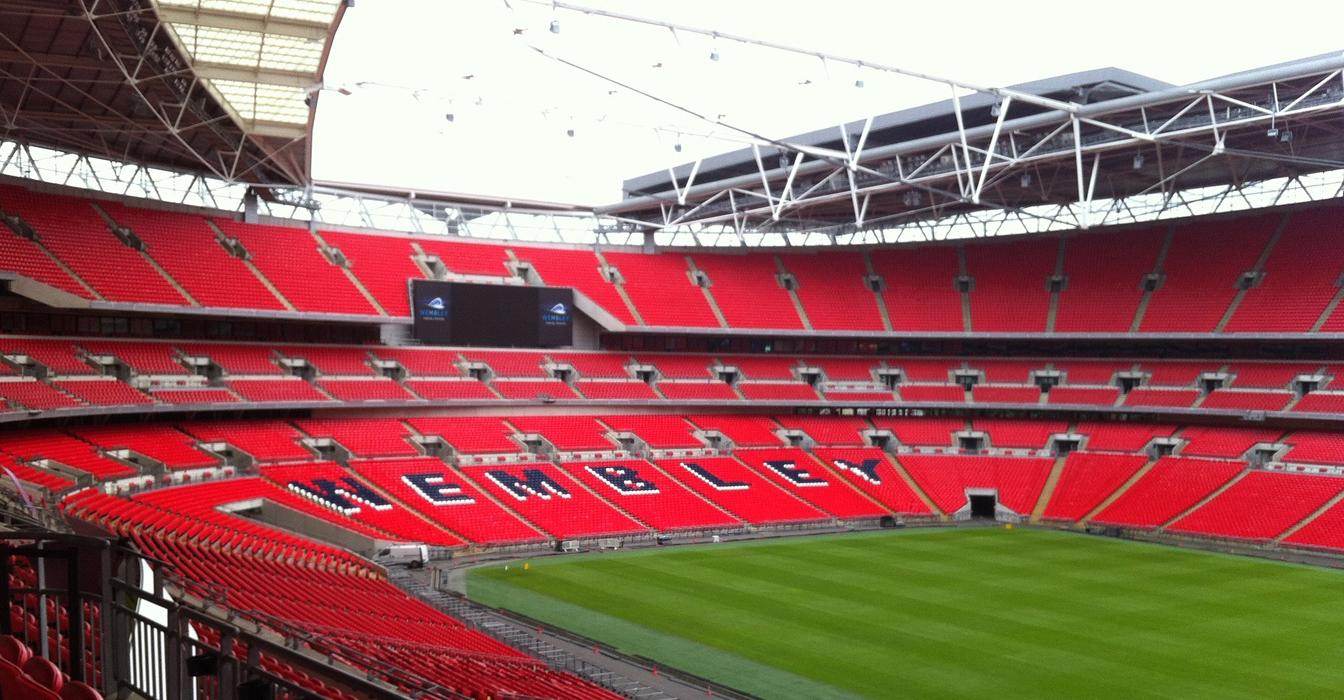 ​New Wembley still out of Poland's reach
With England's home leg already behind us, we can reflect on the unfulfilled dream many Poles share of winning at Wembley. It's a dream ongoing since the place was called British Empire Exhibition Stadium. The sole fact that tonight's host nation is still holding on to the 1973 tie in London (known in Poland as The Wembley Game) speaks volumes of the role Wembley plays in Polish football's history.
Of course, that was the 1923 Wembley, now long gone and replaced by the creation of Sir Norman Foster and Populous, delivered by Multiplex. Boasting one of the world's largest all-seated auditoriums, Wembley also offers one of the few semi-retractable roofs. In recent years Wembley's most exposed north facade became a giant screen.
And just like in the case of Warsaw's PGE Narodowy, a new history is being written in London, with events like Euro 2020, even with its organisational failures, becoming part of the legacy. All of Wembley Park has been transformed into a major event and leisure hub, all in the shadow of Wembley's 133-metre arch. Even the famous ramp ending the Wembley Way (officially Olympic Way) has been rebuilt to become the Olympic Steps.
So far, Poles have had a modest share of the spoils, scoring just once and conceding 4 goals at the new Wembley. In fact, the first 'Polish victory' at Wembley happened during the 2013 International Stadiums Poker Tour at Wembley Stadium. Yet, despite poker being a fairly obscure discipline in Poland, it grabbed national headlines, baiting readers excited to hear the cherished name of Wembley.
Today's Wembley has its downsides, of course, to name just ban on persistent standing, the corporate tier dividing regular fans and effectively preventing great atmosphere from being created on a regular basis. But these same issues will be present in Warsaw tonight, where the setting is also considered a bit too sterile and where there's still not enough history to win over some fans.