New stadium: San Marino joins the pack
source: StadiumDB.com [MK]; author: michał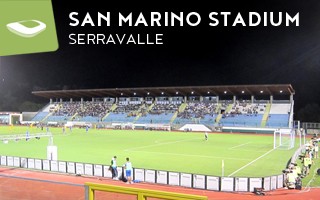 Long overdue, please welcome the national stadium of San Marino on StadiumDB.com. You might think the country has nothing to offer stadium-wise. You'd simply be wrong.
As the town's name suggests, the stadium in Serravalle lies in a narrow valley, in the north east of San Marino. It dates back to 1969-70, when it was built with a running track and one grandstand, along the west side of the field.
Second grandstand, on the east side, was added in 2003. Sadly, difficult weather during construction caused part of the new roof to collapse during construction. Once the works were complete, the ground became San Marino's largest by far and (almost by default) the national stadium.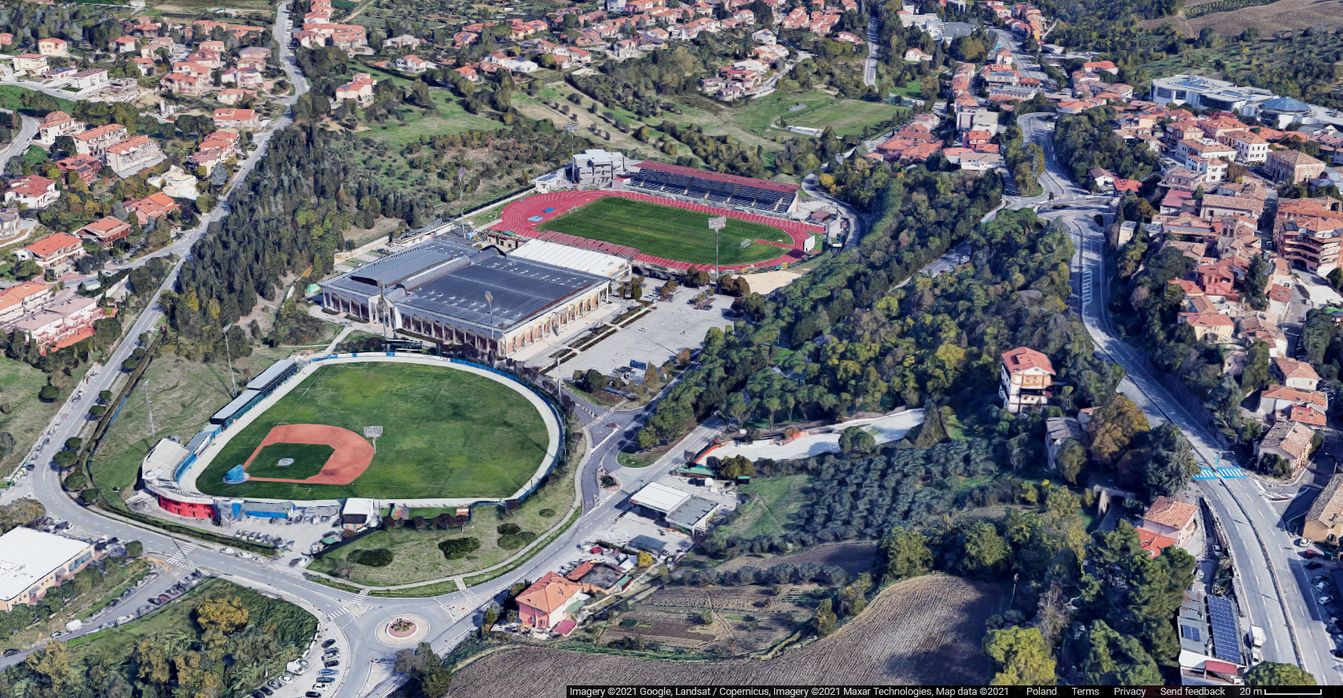 The east stand is the only to be completely covered, though it's the west side that still bears the largest burden: it holds the sporting facilities, media facilities and hospitality zone. It's also conjoined with the Olympic indoor arena, which offers a swimming pool and indoor team sports halls. The east side, in turn, offers space for the San Marino Olympic museum.
Starting 1985, the stadium was known as Stadio Olimpico. While it clearly never hosted the Olympics, it did host the very first Games of the Small States of Europe, an IOC tournament launched here in San Marino. While the name is still in common use, the stadium now holds a more international brand of San Marino Stadium, introduced in 2014.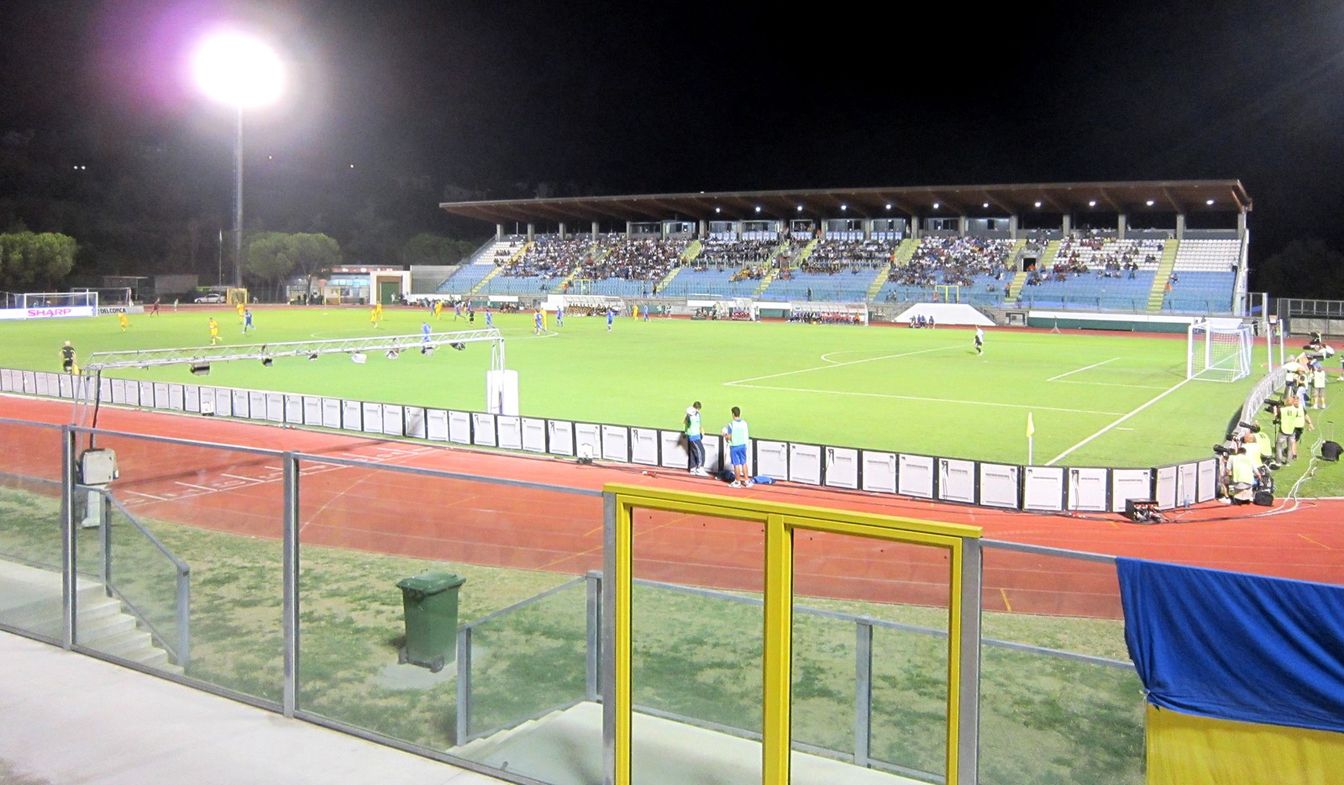 © Biello di Biella (cc: by-sa)
Interestingly, the stadium was one of the world's first to have a hybrid playing field. It was installed already in 2009, a decade before the technology became common. The decision was dictated by heavy use of the field, which warranted synthetic strengthening.
Aside from the San Marino national team, the stadium is used by all local teams in international events. It also hosts the finals for the domestic championship and, until 2018, it was the home of San Marino Calcio, the republic's only team competing within Italy's leagues.
Author: MK