Hong Kong: Kai Tak Stadium's dome swimming towards construction site
source: StadiumDB.com [MK]; author: michał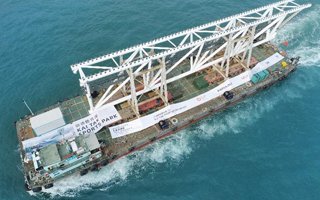 Today marks a milestone in the construction process of Hong Kong's ultramodern 50,000-seater. First element of primary roof trusses has arrived by sea from mainland China.
Earlier today a symbolic milestone was reached at the construction site of Kai Tak Sports Park's Main Stadium. The very firsts element of a primary roof truss has reached the construction site, having travelled roughly 100 km from mainland China's Zhongshan (Guangdong province).
Although it might seem small on the photos, don't be fooled: the diameter of the largest steel beam is 1.6m. The prefabricated element is one of many similar segments to be transported in upcoming months.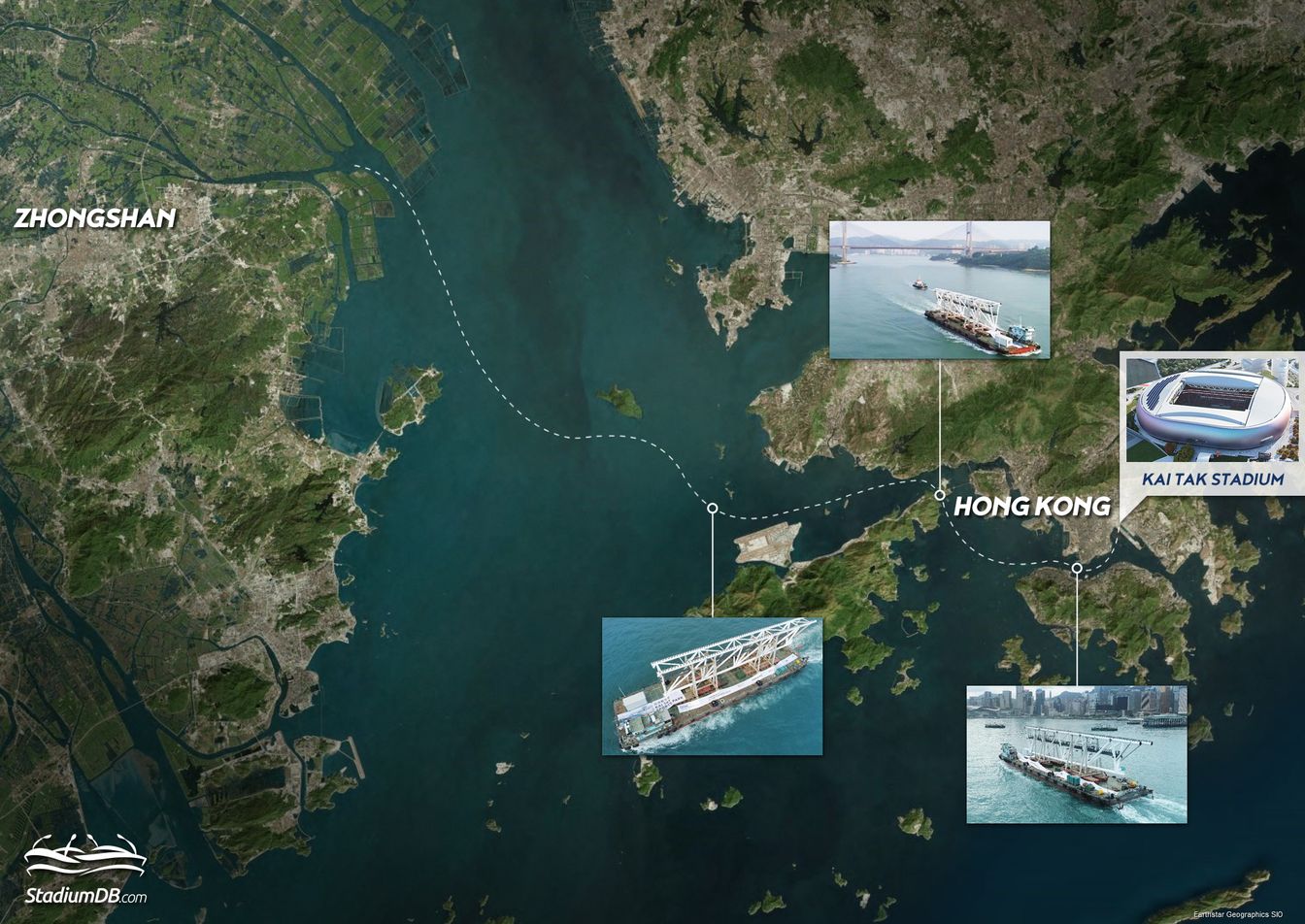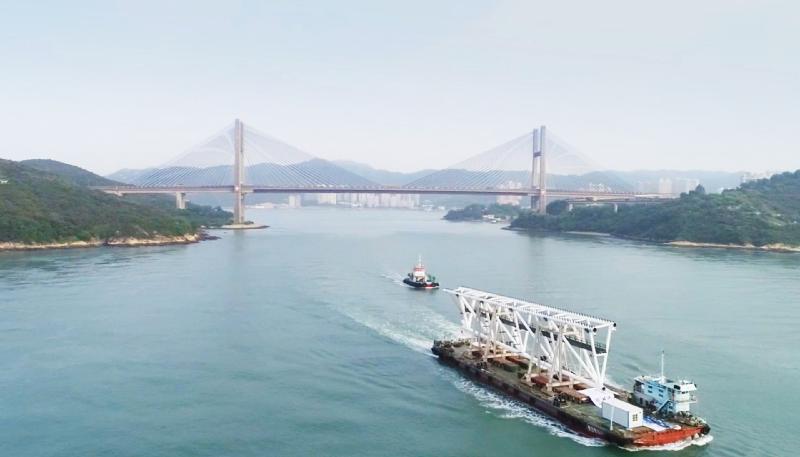 © Kai Tak Sports Park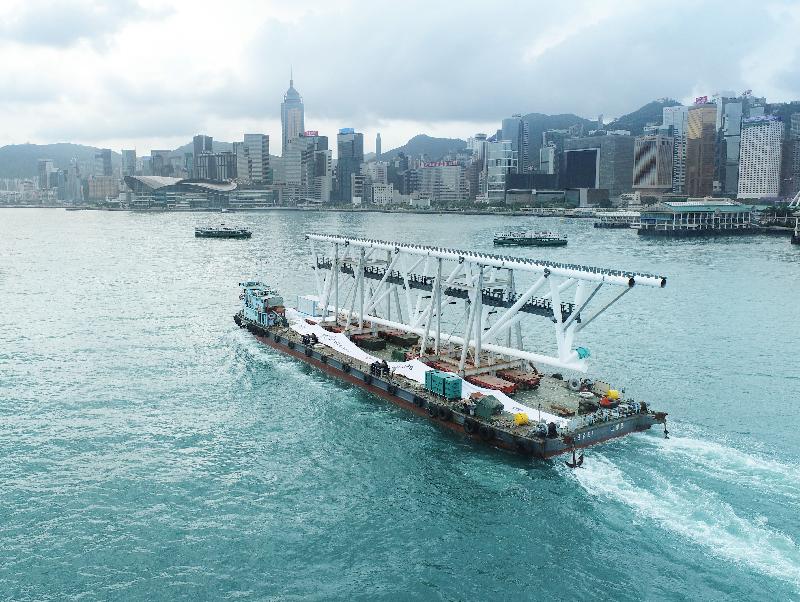 © Kai Tak Sports Park
Because of the project's scale, it's not possible to consider moving primary trusses in one go. The two transverse trusses will measure 150 metres, while the longitudinal trusses are expected to reach 180 m. Once in place, the four trusses will interlock, bearing the load of the entire canopy.
For logistical reasons, each of the trusses has been divided into 2-5 segments, to be joined after delivery to the site. Despite the roof being designed using BIM optimisation, the 50,000-seater's roof has to be impressive. Keep in mind, it will not only carry the permanent canopy but also two retractable segments, which will make the stadium weatherproof.
Mimicking the "Pearl of the Orient", the new Hong Kong stadium will sit at the heart of the Kai Tak Sports Park, being built on the site of the former airport. Altogether, the complex will occupy 28 hectares, built atop a new ring-road, which is already being built beside the stadium.
The stadium is expected to hold football and rugby games, as well as major entertainment events. As a whole, the Kai Tak Sports Park will consume roughly HKD 29.9 billion (or $3.84 billion). Groundbreaking took place back in 2019 and the complex should open its doors in the second half of 2023.
Author: Michał Karaś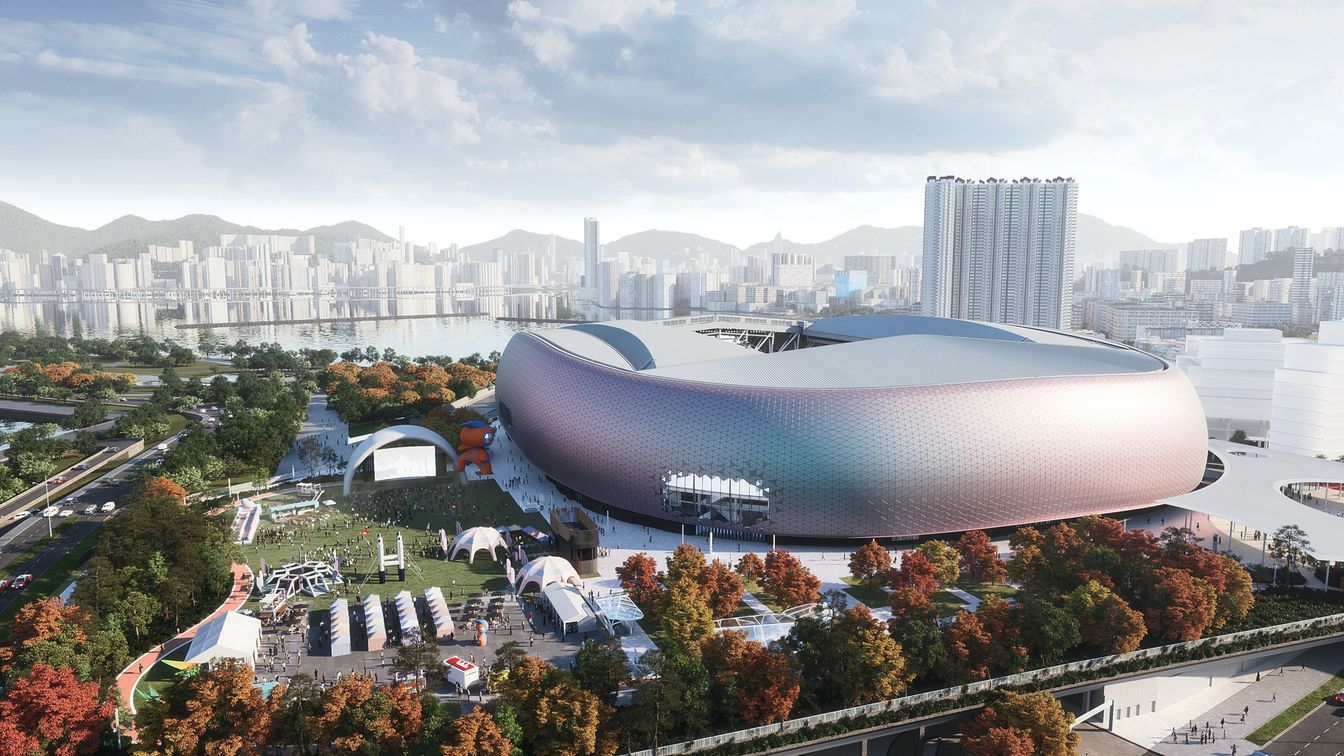 © Kai Tak Sports Park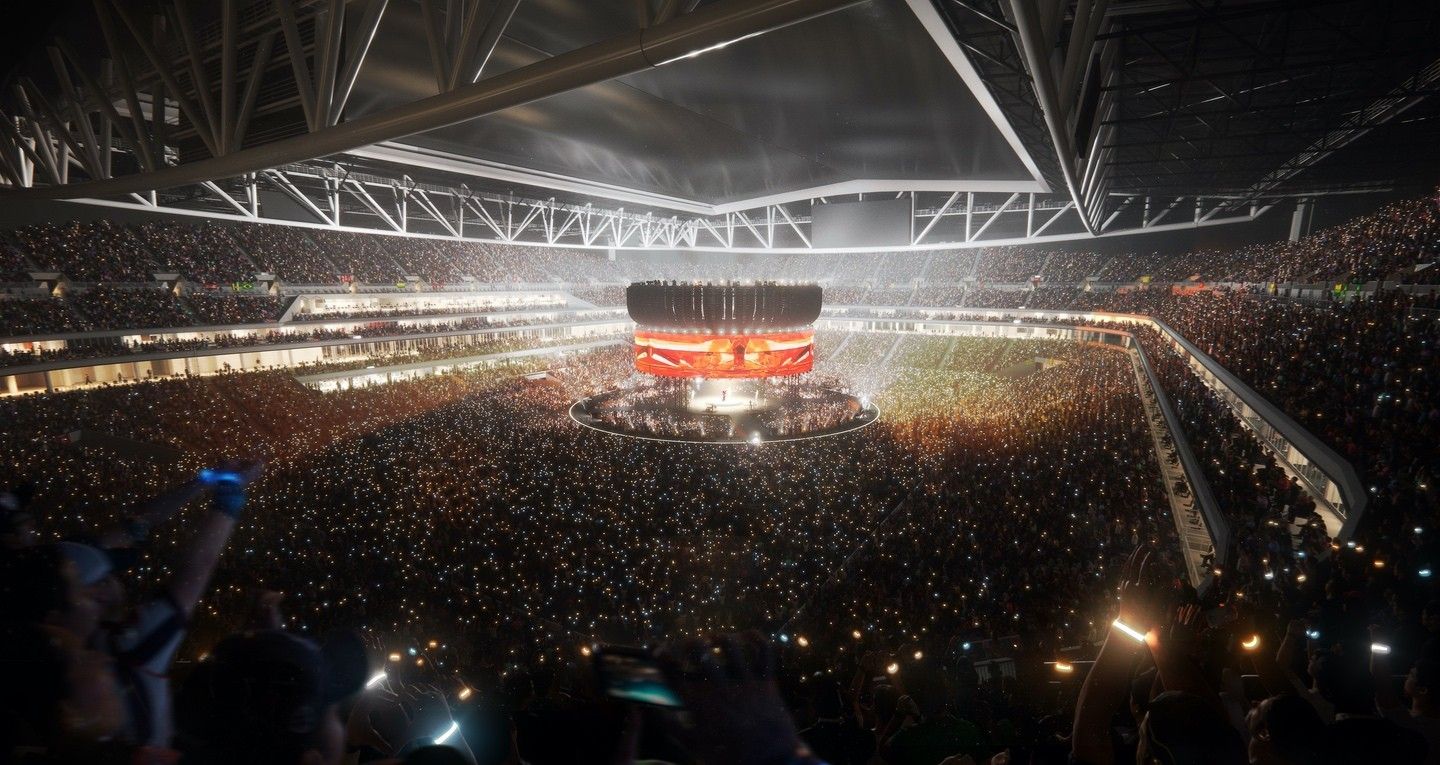 © Kai Tak Sports Park