China: Super stadium still alive despite Evergrande debts
source: StadiumDB.com [TS]; author: Tomasz
The giant in the Chinese real estate market is experiencing enormous financial turmoil. Construction of the largest stadium in the world continues, but the project has been acquired by another investor.
On April 16, 2020, ground was broken for Guangzhou FC Stadium and the investment was scheduled to be completed by the end of 2022. It was the flagship venture of the Evergrande Group, thanks to which it gained international recognition. The past tense is absolutely justified as on August 26 the company was forced to sell the project to another entity due to huge debts.
Guangzhou City Construction Investment Group should in due time finalise the transfer of the stadium under construction for CNY 12 billion ($1.7 billion). This price tag reflects the outlays that Evergrande would have incurred on the venue and the new apartments if it had decided to build from start to finish in the Panyu district. As a result of this transaction, the stadium will continue to be financed and is not at risk. At least these are the assurances of the new investor.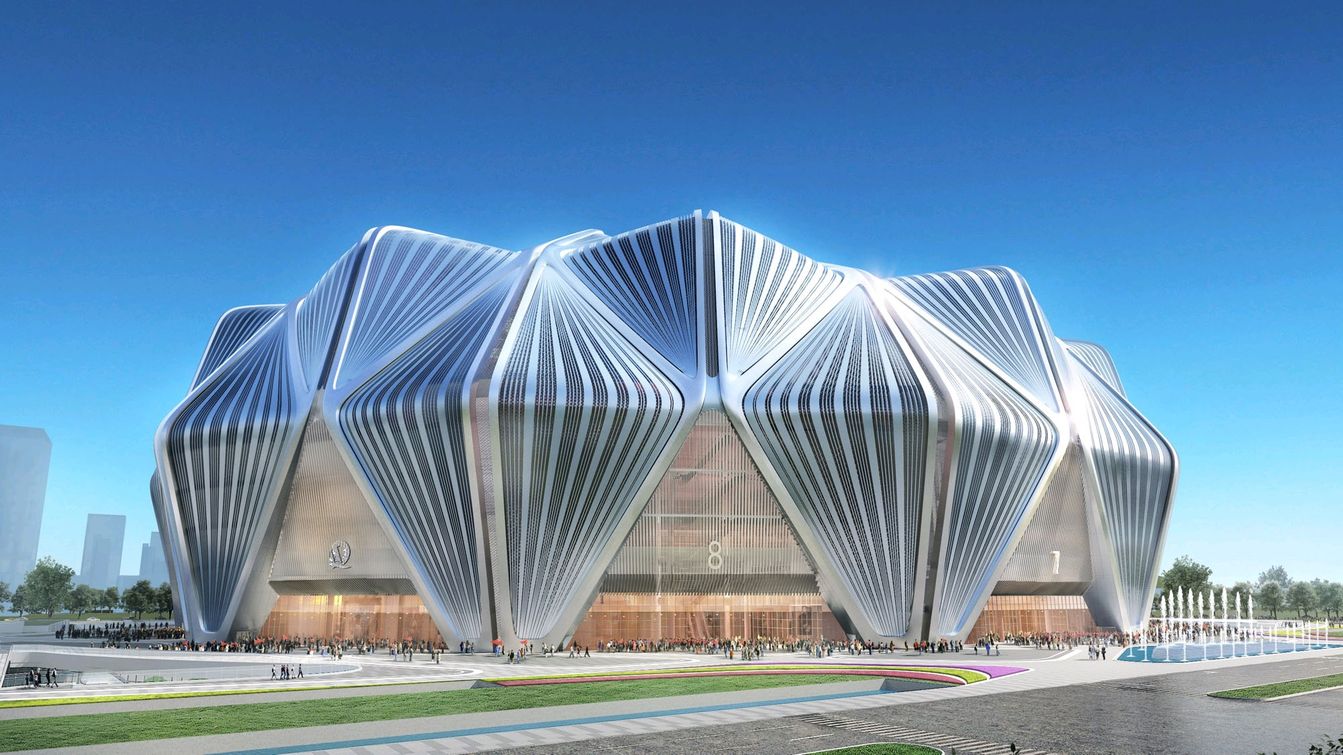 © Guangzhou Evergrande
As for the construction of the facility, the structure of the lower level of stands has already been erected. Work is currently underway on the middle ring. Between late August and early September there was news that the pace of work fell significantly. However, as confirmed by Reuters on Monday, no change of plans is considered and the timeline should be retained. Upon completion, expected in December 2022, Guangzhou FC Stadium is to reach 100,000 seats.
It is not yet known what will happen to Guangzhou FC, whose existence is under threat. All players were placed on the transfer list. Earlier, club owners had given up on a youth football development programme that involved sending Chinese players to clubs in Spain.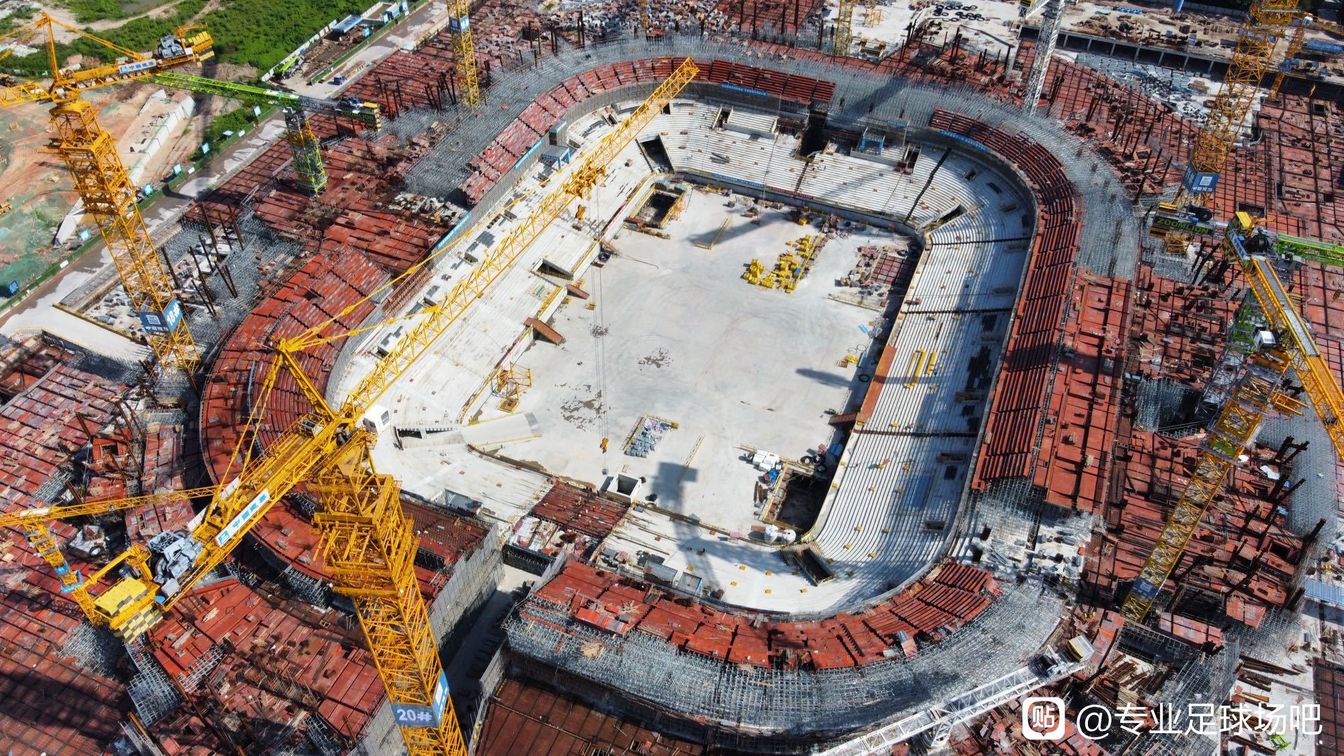 According to Bloomberg, the Guangdong provincial government intends to take over a 10 to 15 percent stake in the club after the head of the local football association made a formal request for help. The rest of the shares will go to one of the state-owned enterprises.
Evergrande, one of China's largest developers, has debts of over $300 billion. This is the effect of the unrestrained expansion of the concern, during which the debt grew alongside its size and assets. The change in the regulations governing the real estate market also had a negative impact.
Author: Tomasz Sobura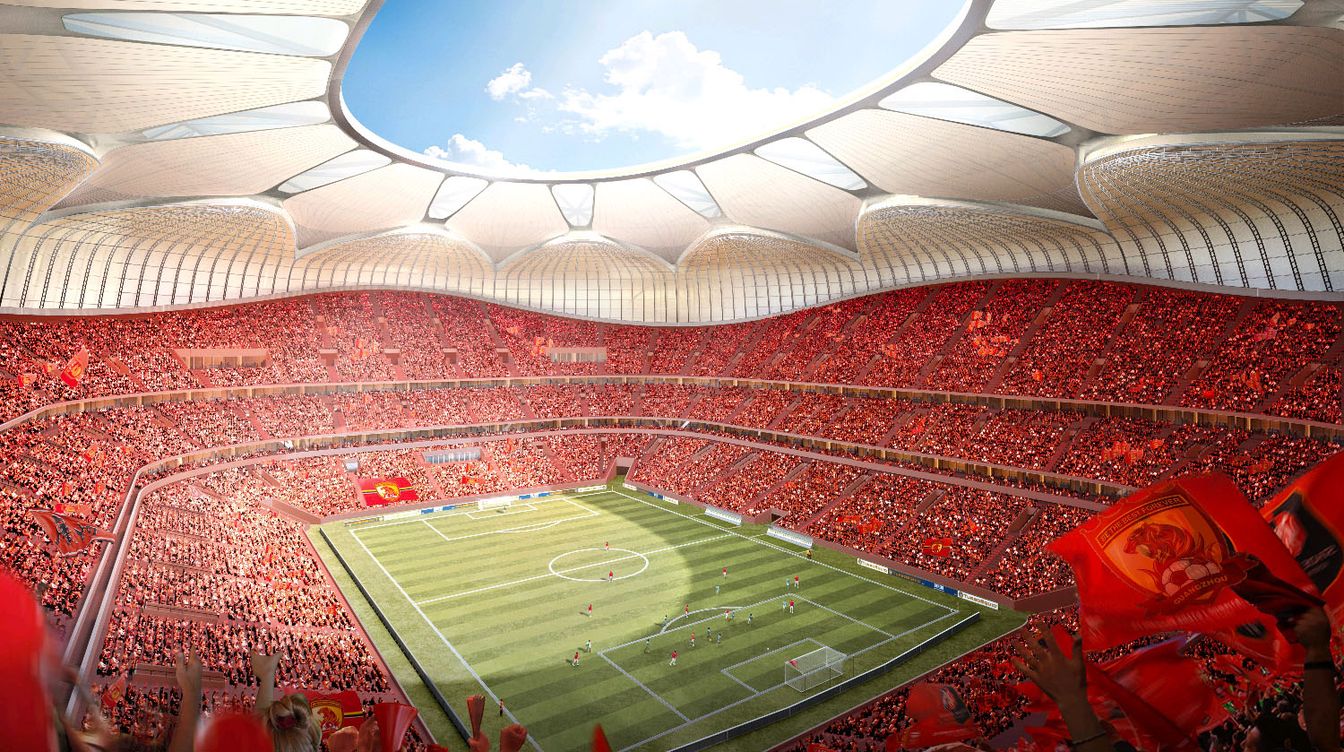 © Guangzhou Evergrande