Unique stadium swap could happen in Salford
source: Stadiony.net; author: michał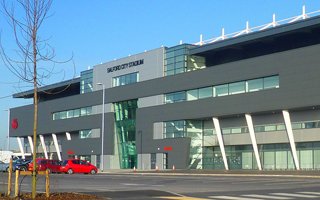 Two stadiums, three teams, one goal: exchanging stadiums in order to suit their potential. Salford City are outgrowing their ground, while the rugby AJ Bell Stadium has proven excessive. Now, a swap is supposedly being finalised.
As you may recall, Garry Neville's Salford City FC have rebuilt Moor Lane (currently Peninsula Stadium) a few years back, increasing its capacity to over 5,100 places. While good enough as a National League North ground, it's not exactly fit for a team now aspiring to join League One.
While the promotion might not come in the next one or two seasons, long-term trajectory between 2007 and 2021 is quite clear: from the 9th to 4th league and each season closing in on promotion spots. If you wish to bet on them on their way to top flight football, we recommend these online sports betting websites. But any bet on Salford City might depend on how the next few weeks shape up.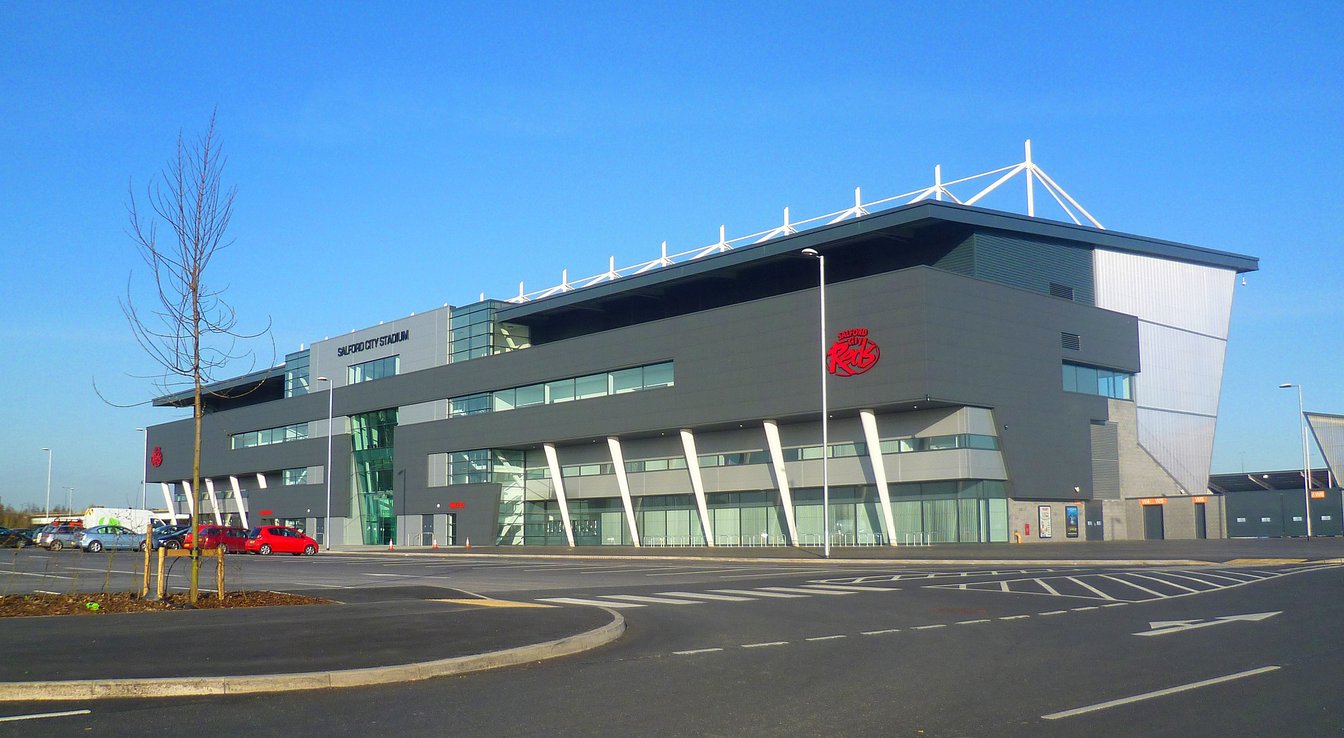 © Anthony Parkes
In an absolutely unique twist of fate, three team playing in Salford might exchange stadiums sooner than later. Moor Lane is too small for Salford City's aspirations (even if not prohibitively small in the short run) but it might be the right fit for two rugby sides based in Salford.
Sale Sharks (rugby union) and Red Devils (rugby league) have both been using the modern AJ Bell Stadium since its opening in 2012. But, while the stadium offers place for more than 12,000 people, crowd sizes for either of the two sides have failed to live up to that scale.
While the Sale Sharks have averaged over 6,000 per game until the pandemic struck in 2020, for the Red Devils it hasn't quite been the same. The latter side are yet to reach an average of 5,000+ in their Super League conquests, even dropping to under 3,000 per game in 2018, then climbing back to under 4,000 in 2019. With a home ground for 12,000, it's simply not a great fit.
For the Red Devils, Moor Lane is a more suitable home for more than one reason. Their team colours are red as well but that's just a side benefit. Moving to Moor Lane would provide better transport links and help build a stable following.
While neither of the teams are confirming their talks, potential transaction negotiations were revealed by the Salford City Council. While details remain unclear, in principle it's understood that Salford City FC would be willing to buy AJ Bell Stadium (owned by the city) along with Sale Sharks, who would remain in their current home, being able to fill over half of the stadium regularly.