StadiumDB.com anniversary: It's been 20 years together!
source: StadiumDB.com [MK]; author: michał
Very few of us remember the first version of the website, under different name, with different layout and only in Polish. It's been a long way and we're grateful that you joined us along the way!
It's the end of August, which means StadiumDB.com is one more year older. And since the website debuted back in 2001, it means we're 20 years old. Back then, in the summer of 2001, 15-year-old Grzegorz Kaliciak launched his passion project which, over the years, changed layouts and domains, growing far beyond initial plans.
StadiumDB.com began as Stadiony.prv.pl in Polish only, presenting a few dozen stadiums. Now, many years later, we've exceeded 2,000 presentations and gathered the world's largest database of stadiums designs, already over 1,000. Translating all of that into English was a challenge that we managed to tackle in 2012, now writing in two languages at once.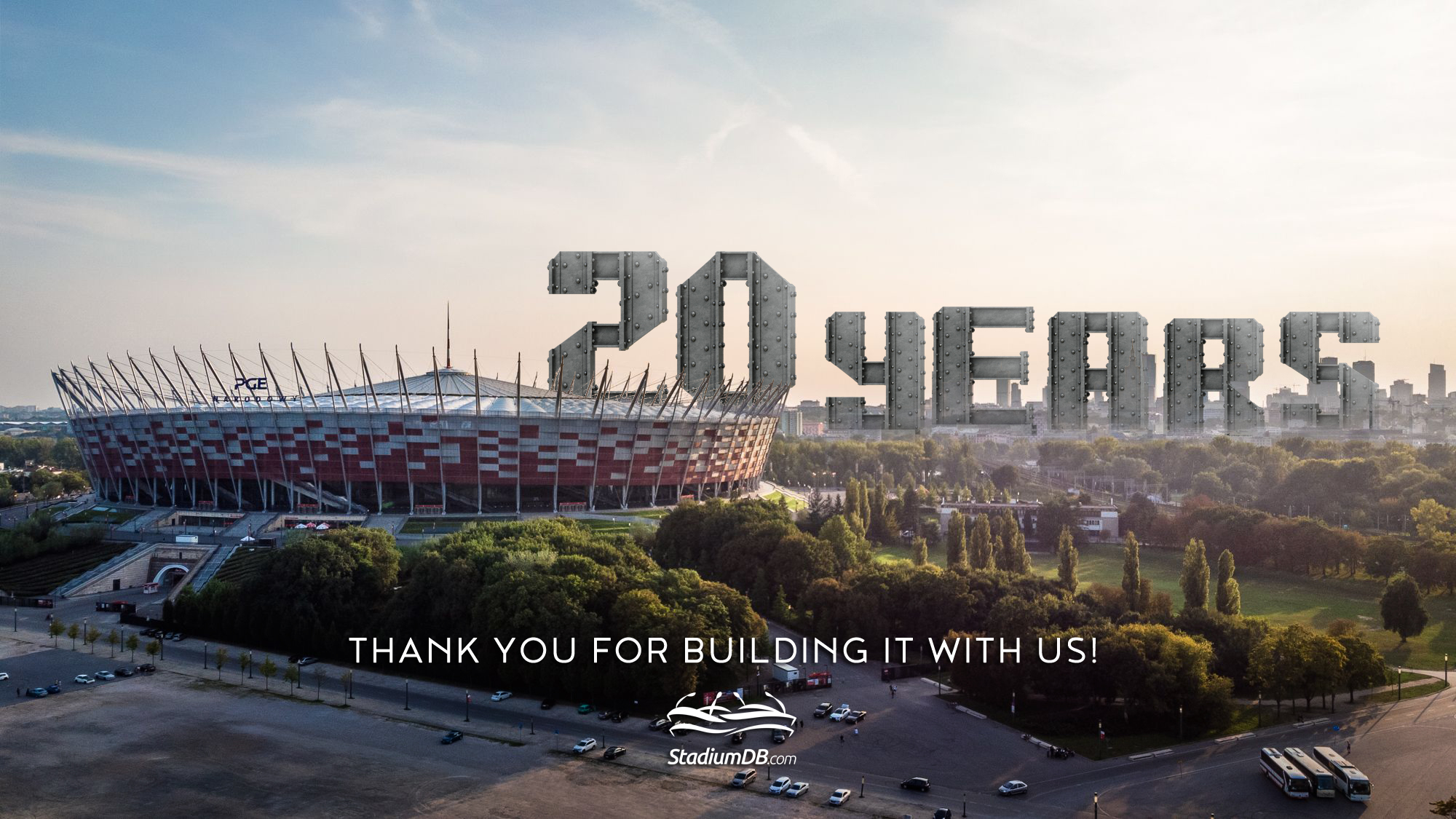 Later this year we should reach 20,000 articles published about our old love, the temples of football. Last year we entered Instagram, this year our YouTube account began growing and there are more plans in the making.
And while we also do numerous 'grown-up things' like consulting documents or lecturing, StadiumDB.com still remains a passion project, often worked on after hours, at night. Because we care, simply.
Looking back at our early years, we have a warm feeling inside and we'd love to share that feeling with you to some extent. This is why throughout September our main menu will be somewhat different. Every time you hover over an item, an old-school football will appear. We'd be surprised if any of our English Users remembers that feature, but we know there are a couple people out there who do!
Also, under the main menu you'll find links to the most popular country sections of StadiumDB.com. This is one more throwback that we ourselves have been using for years. We hope you'll find it as useful as we do! And now back to work...