Serbia: Countdown to opening in Bačka Topola
source: StadiumDB.com [MK]; author: michał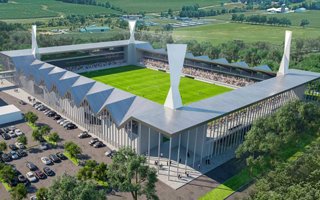 The stadium is built and functional, now also has an opening date. On September 3 the most modern stadium of Serbia's Super Liga will open its doors, with local team standing against Hungarian legends Ferencváros.
At the moment, after four consecutive victories, TSC Bačka Topola are sitting at the top of the table of Super Liga, surpassing even Partizan and Crvena Zvezda (though they both have 1 more game to play). It's somewhat ironic as they're not even an entirely Serbian team. Here in Bačka Topola the most dominant ethnic background is Hungarian and yet this is where Serbia's most modern stadium now is.
With LED lighting and illuminated floodlight masts, heated field, electronic irrigation system and photovoltaic panels covering the roof, it clearly stands out across Serbia. Especially that its auditorium is conjoined with a future hotel and numerous secondary functions.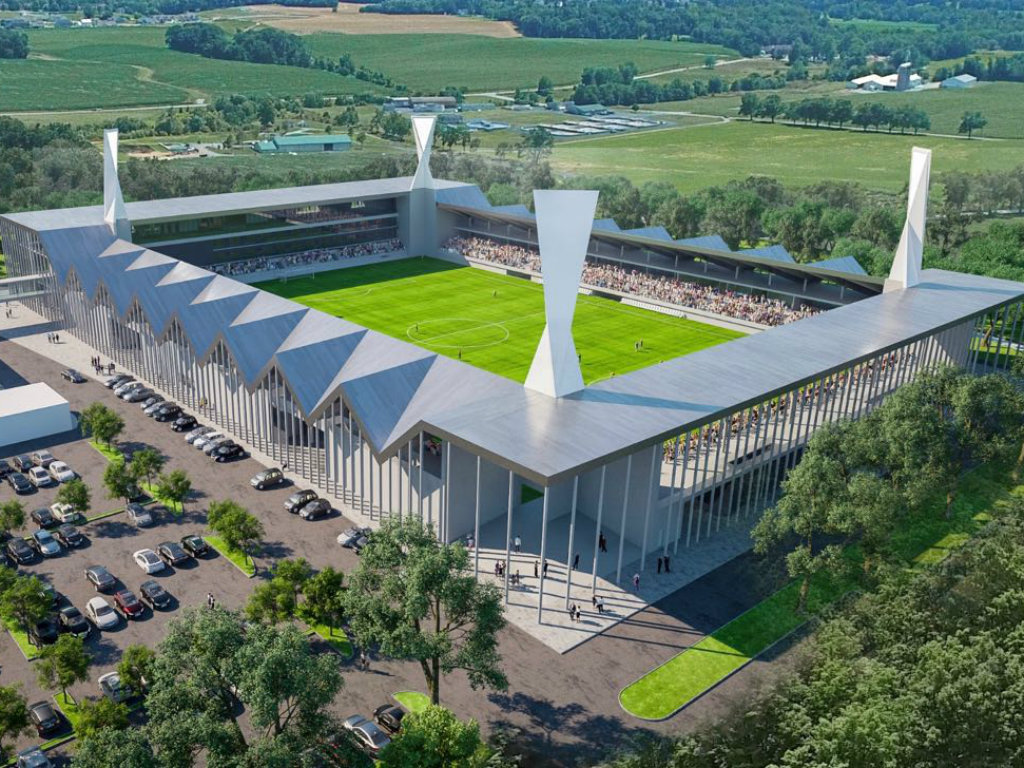 © Dragana Knažević
Although the stadium doesn't meet UEFA's Category 4 criteria, it only lacks capacity. Instead of the required 8,000, it offers 4,100 seats. It's warranted by Bačka Topola's population of under 15,000. Nearly 60% of locals are ethnically Hungarian and it's precisely for them that the stadium was built. Hungarians from other parts of the Vojvodina region (roughly 250,000 in total) should help fill the stadium, or so the Hungarian government hopes.
So far a sell-out crowd is out of question because current Serbian regulations only allow 50% of nominal capacity to be used during games. But the opening game, scheduled for September 3, will still be quite an event. TSC Bačka Topola will face the legendary Hungarian club Ferencváros.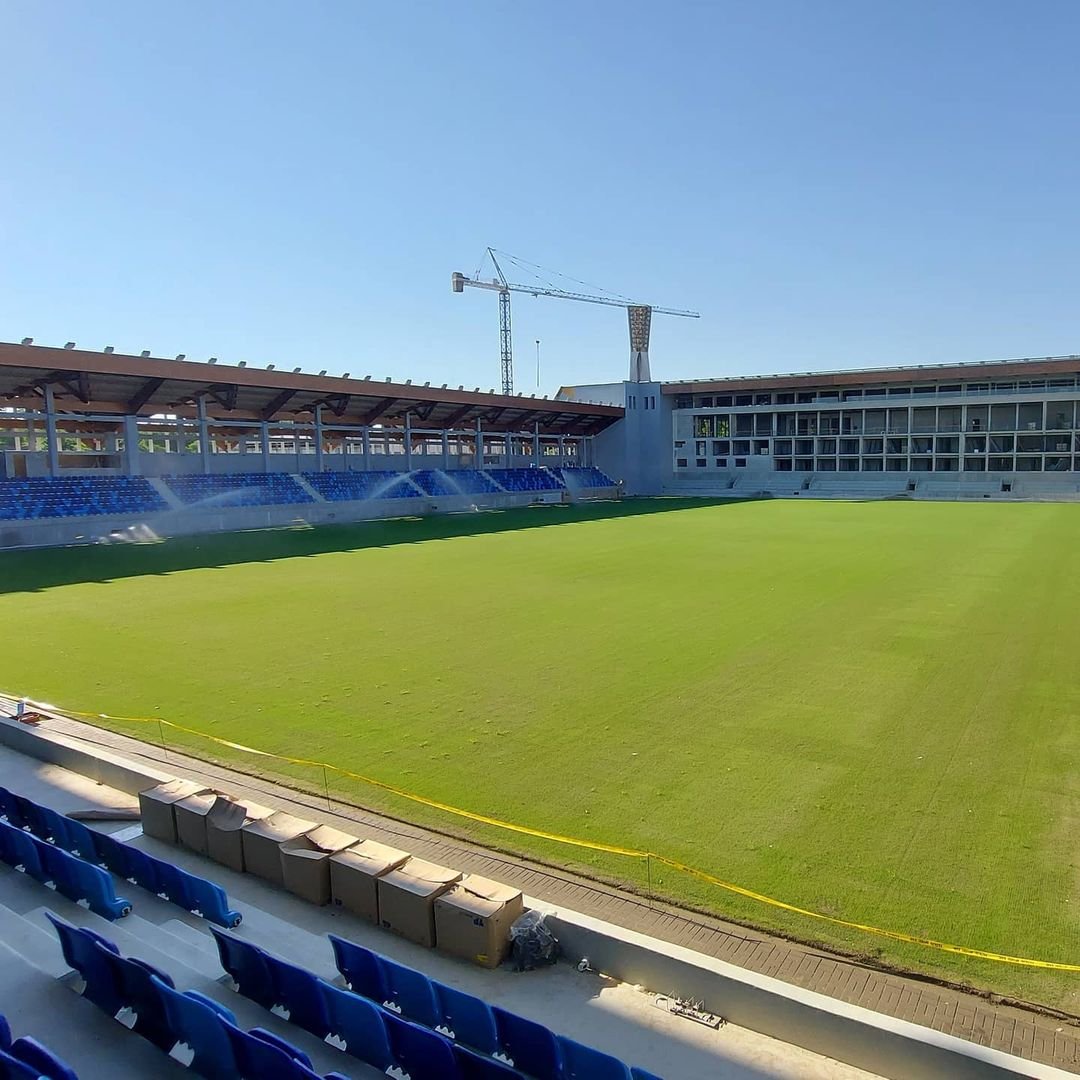 © FK TSC Bačka Topola
Selection of the rival, financing of the club and stadium construction are all Hungarian. Establishing strong football teams with modern stadiums in surrounding countries is part of the state's 'Magyarization' strategy. The goal is for local Hungarian diasporas to form strong bond with their homeland and sense of pride in being Hungarian despite living outside the country.
In Serbia the Magyar representation is guaranteed thanks to Bačka Topola. In Croatia it's NK Osijek (stadium under construction), in Slovakia DAC Dunajská Streda (stadium already delivered in 2019), in Romania it's Sepsi Sfântu Gheorghe (stadium just about finished).
Construction of the venue in Bačka Topola was launched back in 2019 and was expected to conclude in autumn of 2020. However, the ongoing pandemic caused a very serious slip. Eventually, only the second deadline (end of July) was met, with budget reportedly exceeding €10 million.
Author: Michał Karaś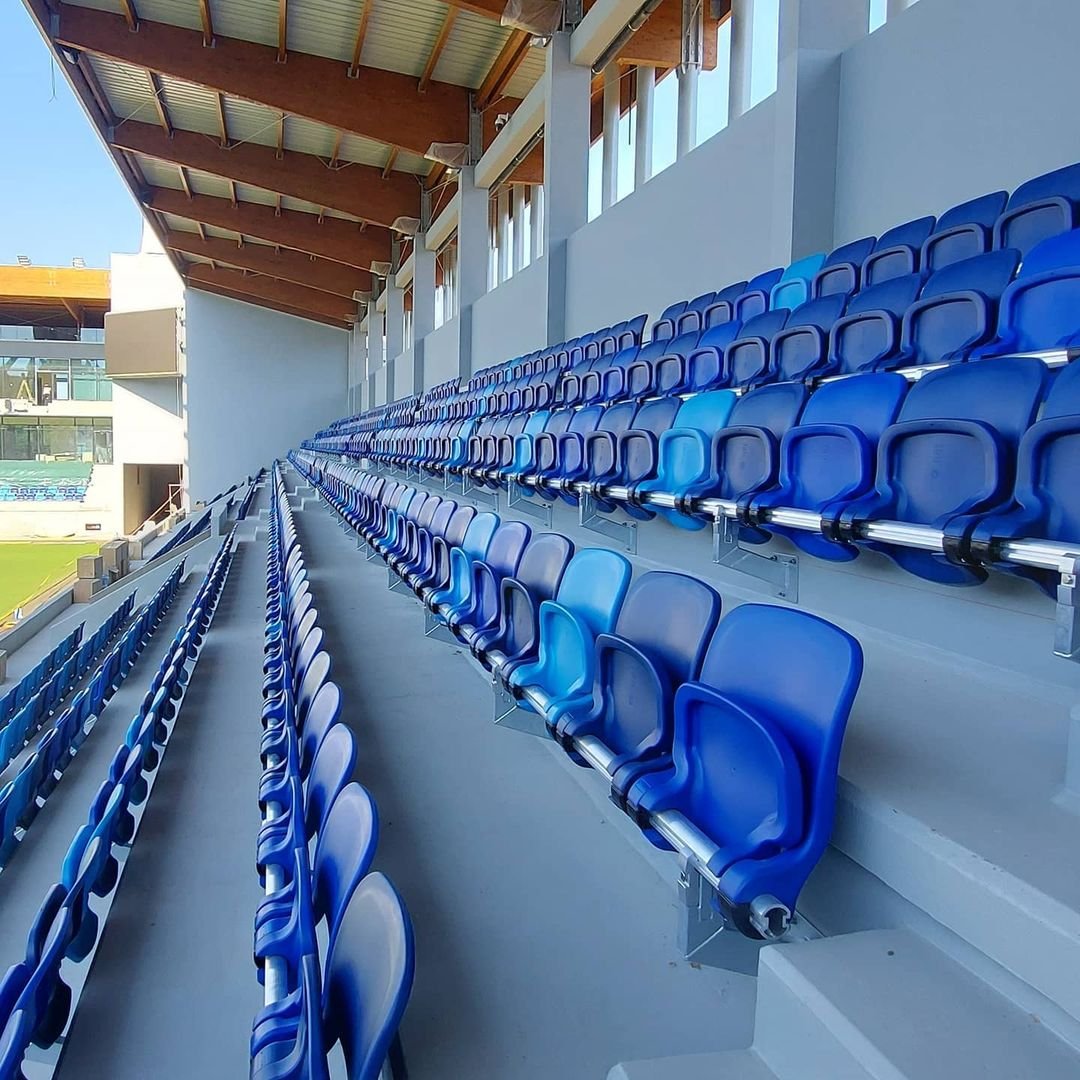 © FK TSC Bačka Topola