Perth: Viewing platform like a "ring pull" for Optus Stadium
source: StadiumDB.com [MK]; author: michał
Walking around the roof proved so popular in Perth that a new viewing deck is being added on top of Optus Stadium. Does this interesting addition make the stadium look like a soda can?
Whether you call it a ring pull or can tab, you know how it looks. The universal lever opener is exactly what Optus Stadium's new viewing platform is compared to. And not just on social media, even mainstream press like The West Australian instantly saw the resemblance. In fact, the stadium's new nickname 'tinnie' is already circulating. Whether it catches on, we'll see.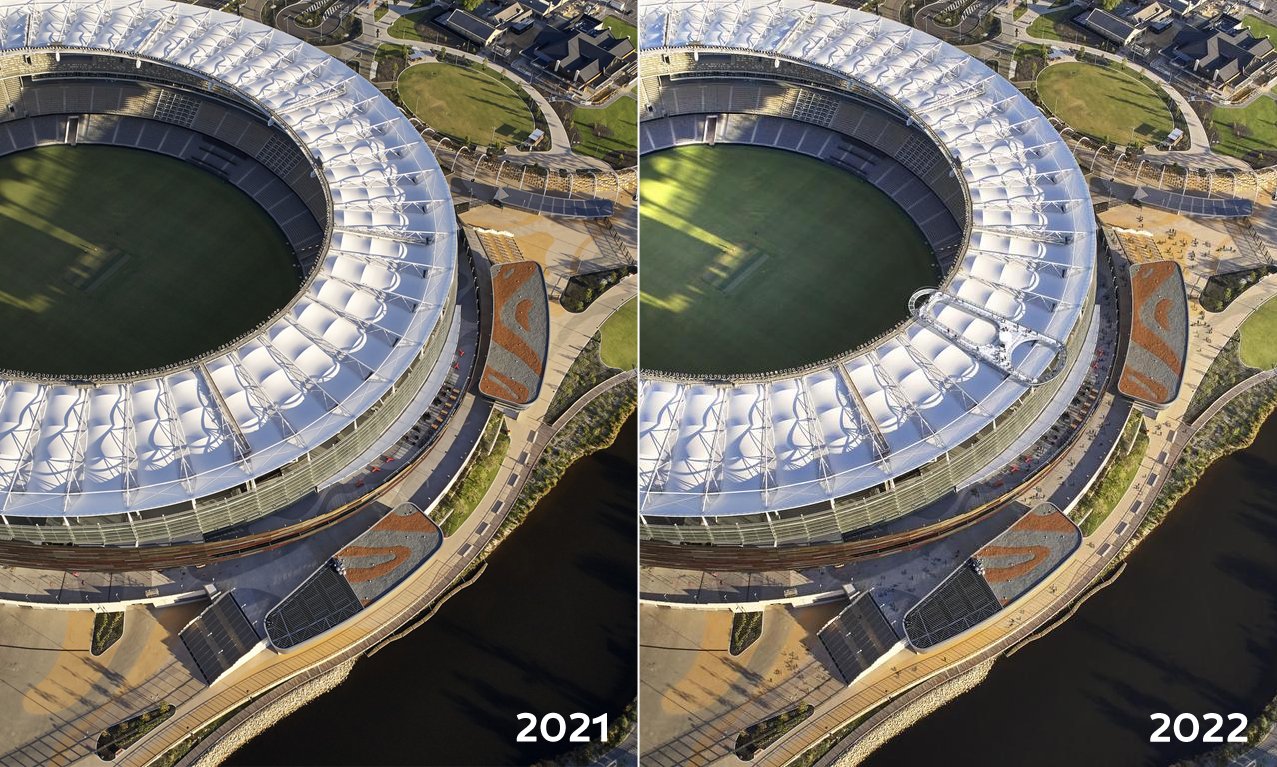 But what already has caught on is the stadium's popularity as a landmark. Not just on matchdays, Optus Stadium tours proved very popular overall and the pricey (A$79) 'halo tour' around its roof is one of the main attractions.
Now, construction has begun on the new structure. It will rise from one core (also serving as elevator shaft to make sure all people can access, regardless of mobility) in the west of the stadium, exceeding the height of 42 metres currently on offer.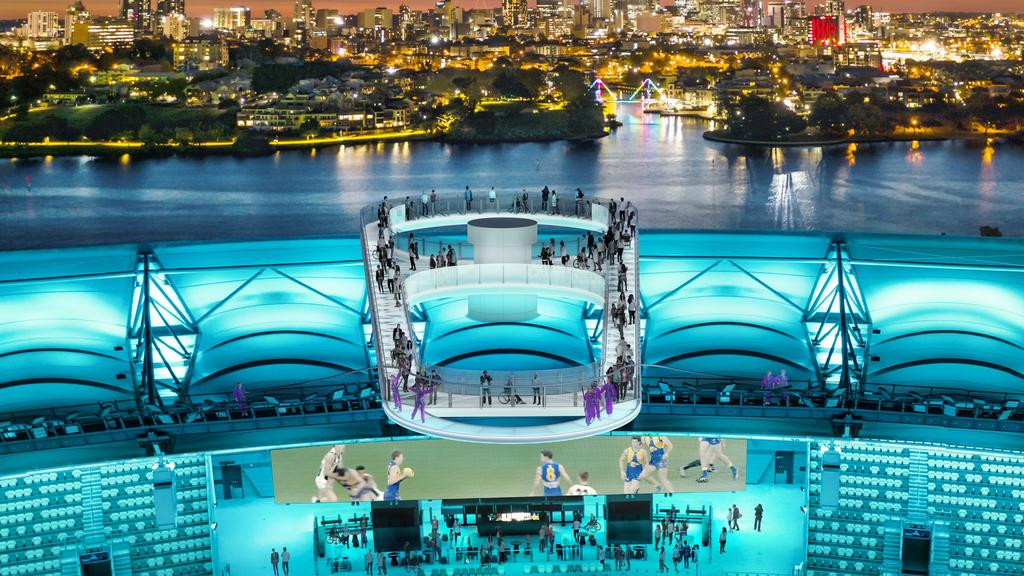 Blending in with the stadium's architecture, the structure will offer scenic views of the city's skyline in the west and the sports field below. Those wishing for a thrilling photo opportunity will be able to walk on translucent edge of the platform without any railings, even lean towards the stadium. A system of harnesses will ensure everyone's safety, while allowing multiple people to use this feature simultaneously (currently only 1).
The investment is expected to cost A$7 million ($5.15m or €4.3m) and will be ready for first visitors in 2022. Because new ticket prices were already announced and are even higher than before (A$109 for adults, A$66 for minors, extra charge for matchday tours), the investment should recover its cost fast.
Author: MK