New Clark City Stadium nominated for another award
source: StadiumDB.com; author: michał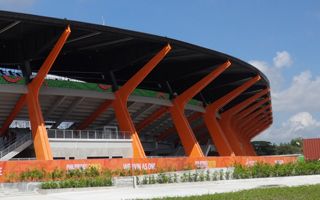 The Philippines' most modern stadium is shortlisted for one more award. After reaching the final of Stadium of the Year in 2020, now the facility is up the World Architecture Festival's sports venue prize.
It's not often that a stadium in the Philippines lands in the global spotlight. After all, the Philippines Football League is just 7 teams strong and is only in its fifth season. You might even not find the competition's fixture odds on boku betting sites, as it's no match for the most popular leagues so far.
But it's work in progress and part of that progress is delivery of new infrastructure for competing clubs. One of them is United City, who are planning to build a compact stadium for between 7,500 and 10,000 spectators. For now, in 2021, the team is based in New Clark City Athletics Stadium, the most modern multi-use facility across the country.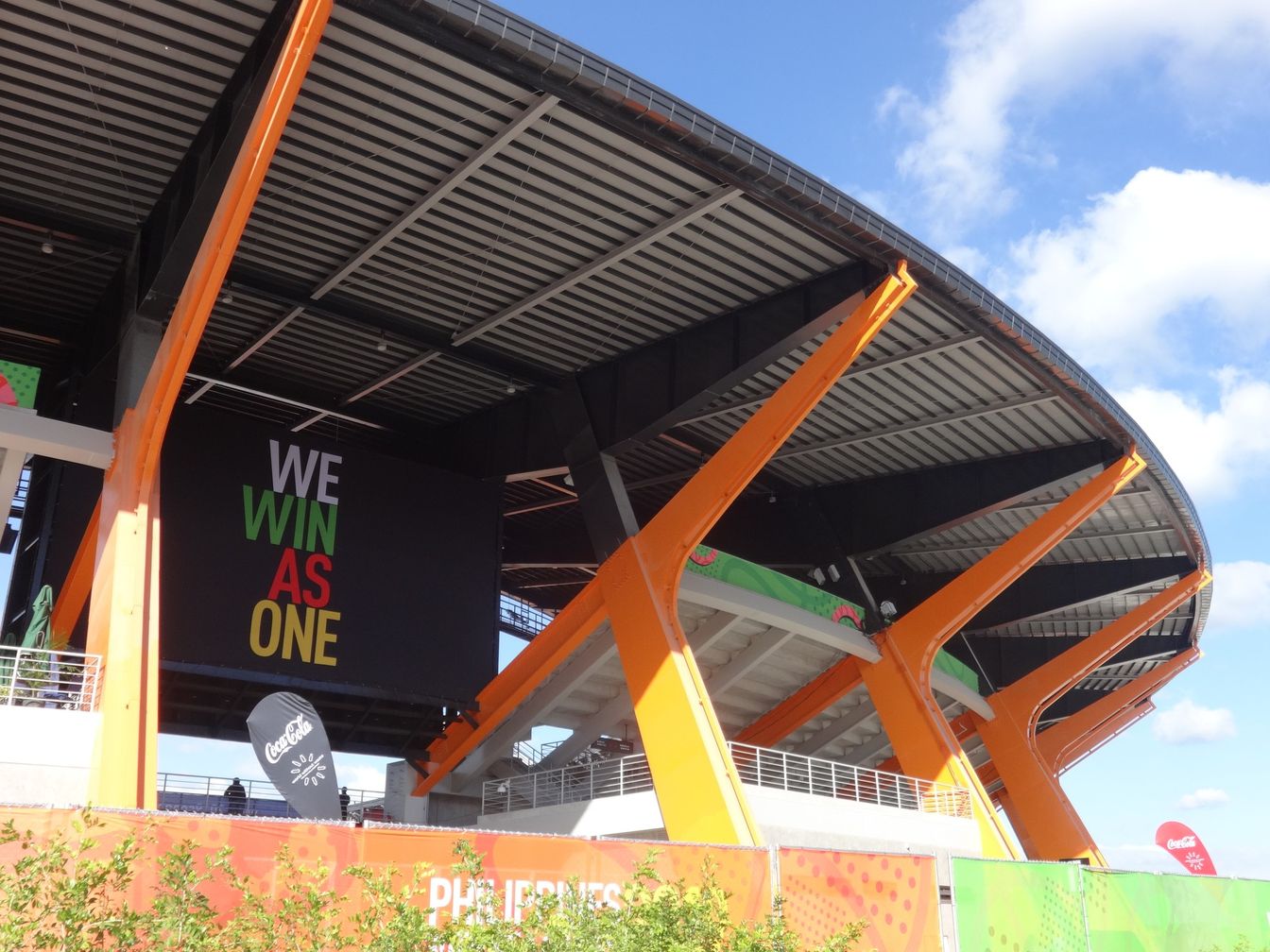 © patrickroque01 (cc: by-sa)
That very stadium has recently been shortlisted for the annual World Architecture Festival, nominated in the "Completed Buildings, Sport" category. If successful, it would be one of just three football-oriented stadiums ever to win this prestigious award, in line with such great projects as Aviva Stadium (Dublin) and FNB Stadium (Soweto/Johannesburg). The WAF will be held in Lisbon on December 1-3 of this year.
You may recall, the stadium also enjoyed quite some attention during our own Stadium of the Year, the largest stadium-specific annual vote. It was voted 10th best of 2019 by thousands of stadium enthusiasts in the Popular Vote, while our Jury of stadium experts considered it even more impressive, ranked 7th in the final and with the second highest score for functionality.
While it may seem similar to many stadiums boasting both a football field and running track, the venue is indeed unique for a number of reasons and might pave the way for future of Philippine stadium design. Despite having a moderate budget and using simple structural measures, the building is symbolic for the place it belongs in.
Its architects (Budji + Royal Architecture + Design) decided to honour Mount Pinatubo, the giant volcano located just 30 km south of the stadium, with their design. They did so very literally, using thousands of tons of locally sourced volcanic ash (lahar) as structural material, basis of the concrete mix.
It's quite the same in metaphorical sense. Grey, black and bright orange are dominant in its colour scheme, clearly associating the stadium with volcanic colours. Just like lava, the orange prefabricated beams liven up the entire structure, just like orange seats create a vibrant yet elegant mosaic within the auditorium.
As confirmed by the building's investor, Bases Conversion and Development Authority (BCDA), this kind of international recognition may have not been south for but is surely a great source of pride. Even if, because of the pandemic, the stadium hasn't seen too many occasions to serve its purpose. It did manage, though, to host the 30th Southeast Asian Games back in 2019.