Frankfurt: New mobility concept for Deutsche Bank Park
source: Journal-Frankfurt.de /StadiumDB.com [MK]; author: michał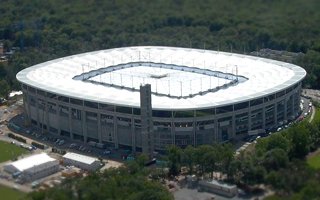 Sports and transport departments of Frankfurt want to reduce matchday CO2 emissions by enabling fans to forget about their cars and choose comfortable commute instead. This should be particularly appreciated during Euro 2024.
Contrary to many other German cities, Frankfurt am Mein has its main stadium located in a remote woodland area south of the city. Thus the stadium's traditional name Waldstadion (Forest Stadium), now changed commercially to Deutsche Bank Park.
Aside from the significant amount of parking places, the stadium has direct access to light rail station (S-Bahn), serviced by 3 metropolitan lines (7, 8 and 9). Not only do these lines provide very good access from central districts of Frankfurt, they make the stadium accessible from Wiesbaden and Mainz in the west and Hanau in the east.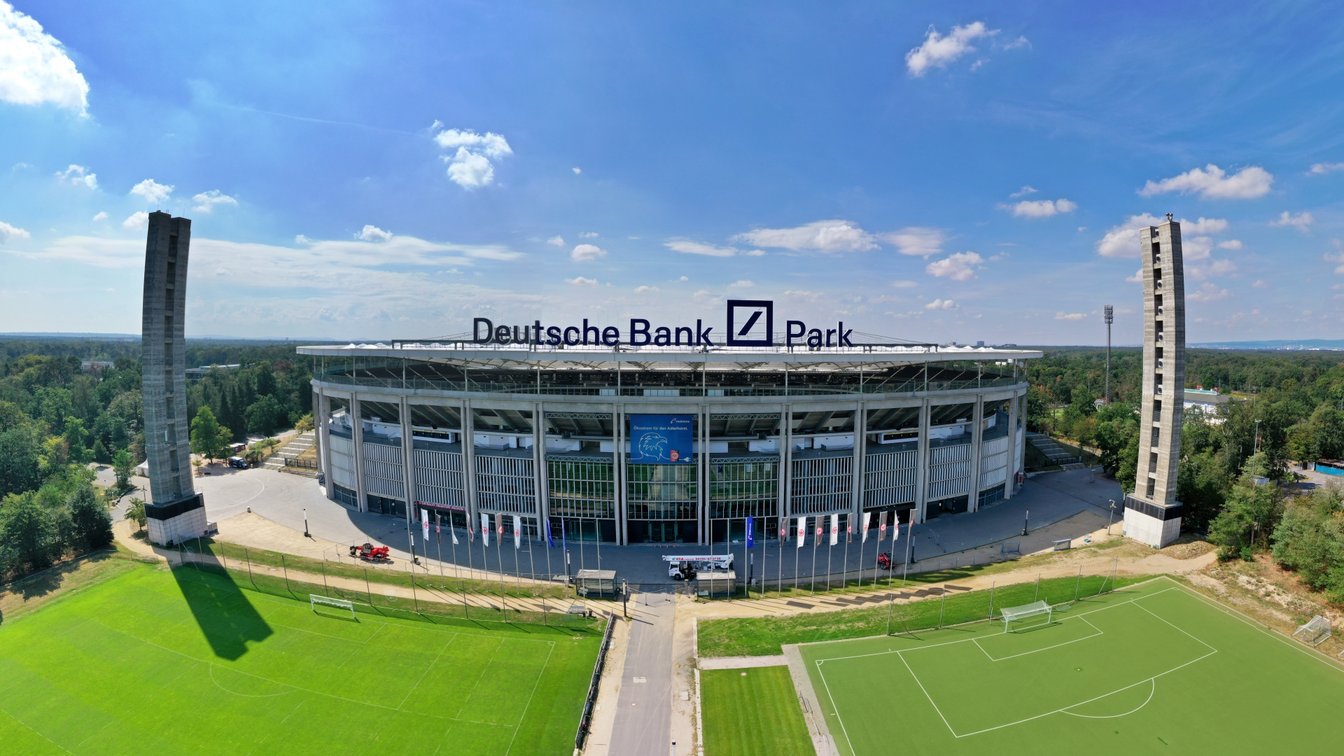 © Patrik Meyer (cc: by-sa)
But, ahead of Euro 2024, the directors of Frankfurt's departments of sports and transport are launching a joint mobility strategy to further discourage the use of private cars on matchdays. If both local politicians have it their way, public transport and zero-emission pedestrian/bicycle access would be boosted.
The existing light rail connections would be aided by two more lines, both travelling on the second axis of the city (north-south) and arriving at the Neu-Isenberg S-Bahn station. While outside the city and within another remote area, the station would have its direct bus line towards the stadium (no. 90), ensuring fans can safely and quickly transfer to and from the football venue, even if they travel from as far as Darmstadt.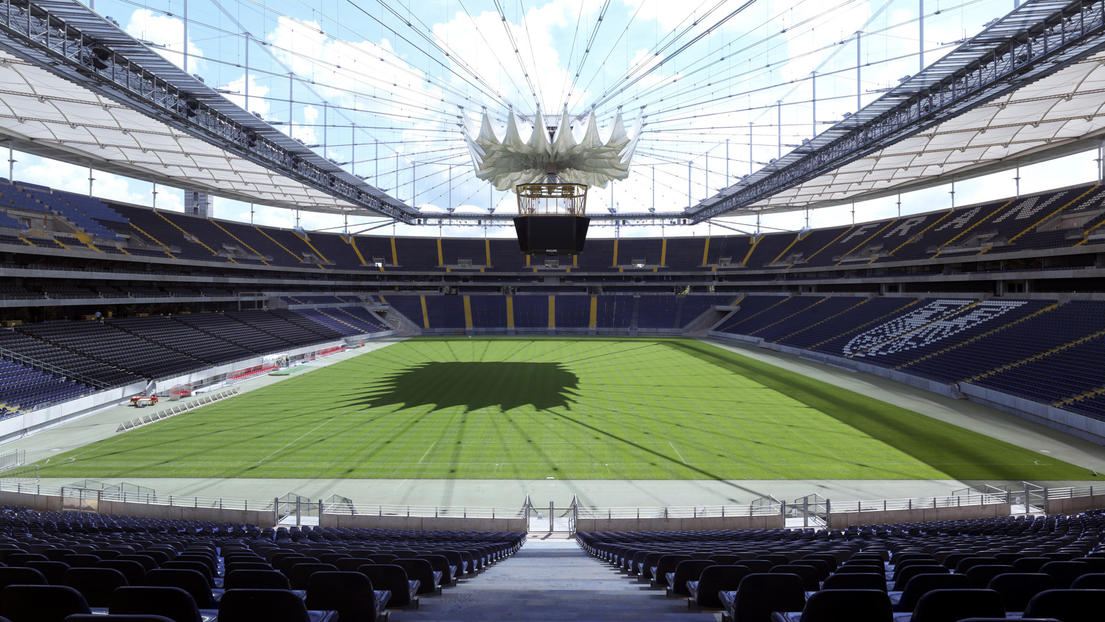 © GMP Architekten
Additionally, shuttle train service is being contemplated on matchdays to increase the number of passangers who can comfortably use the public transport options. Bus line improvements are also part of the scheme.
Also, the main avenue leading towards the stadium from Sachsenhausen, the largest southern district of Frankfurt, would be paved for pedestrians. New bicycle connections are envisioned, just as new bike parking sites / garages around the stadium.
The ideas stem from a study by Albert Speer + Partner, commissioned by the city. In order to be implemented, they have to be deemed feasible and approved by the city. Most of the changes don't require significant infrastructural investments, however they may come with significant public expenditure, thus the issue of feasibility.
Author: Michał Karaś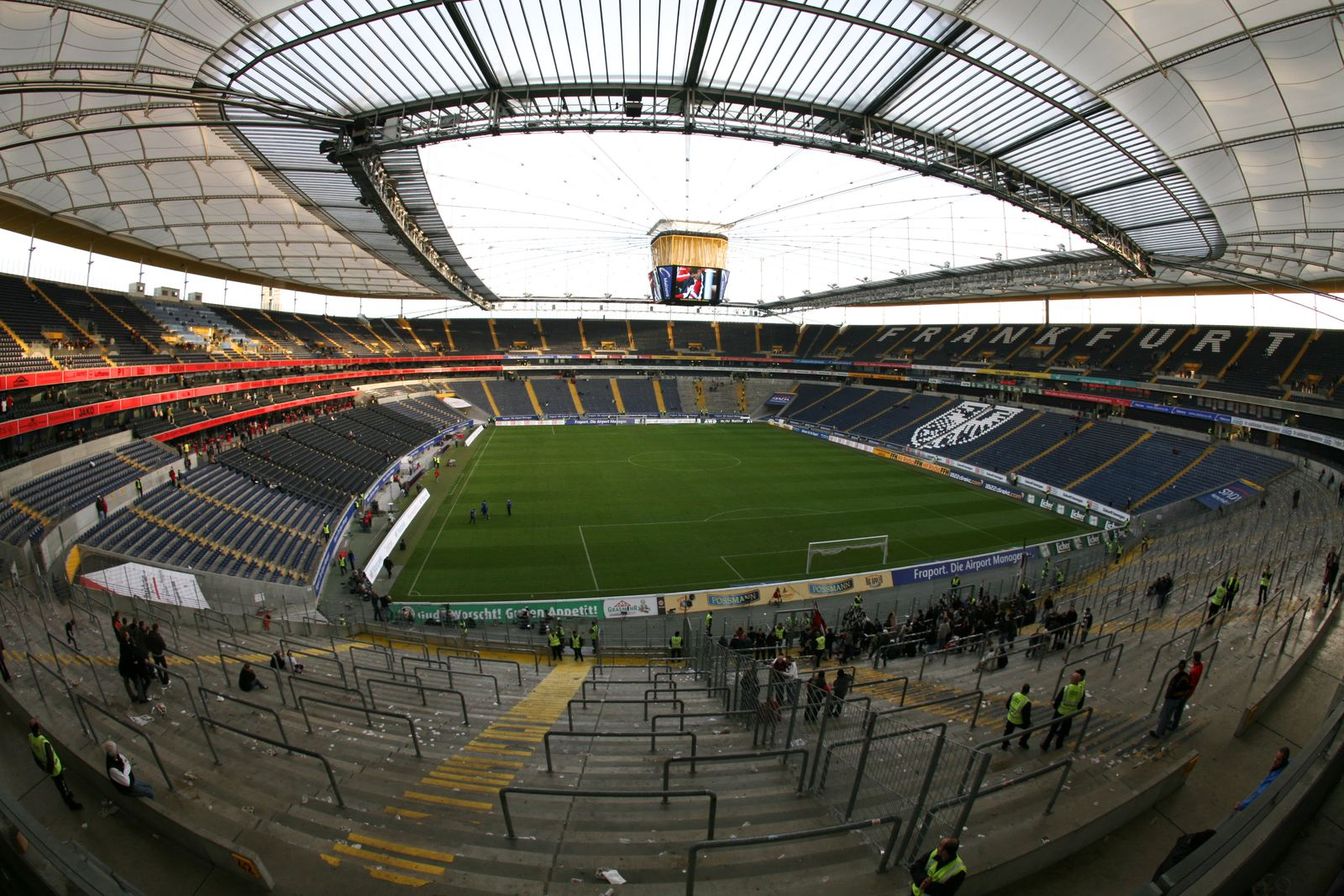 © Sh@tei