England: WHU and London Stadium may change ownership
source: StadiumDB.com [TS]; author: Tomasz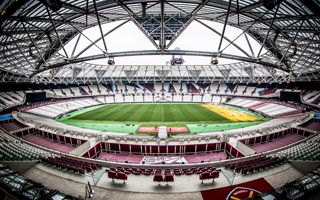 There has been a lot going on around London Stadium and West Ham. Perhaps both of them will change hands soon. It seems that the entity interested in the purchase has not yet said the last word.
Azerbaijani capital behind consortium
PAI Capital confirmed on August 5 that it had reached the core principles of agreement with London Legacy Development Corporation (LLDC) for the long-term lease of London Stadium, under which PAI would take full control of the venue. The main condition for making these plans of the aforementioned entity realistic would be to obtain a majority stake in West Ham United in the first place.
PAI Capital is a consortium funded by Azerbaijani millionaire Nasib Piriyev. It's headed by former Queens Park Rangers chief Philip Beard. The real concern of this entity is that the club's majority shareholders, David Sullivan and David Gold, are not interested in selling the club, although it may only be a smokescreen, and in fact they are waiting for a better deal from PAI.
David Sullivan turned down the consortium's £400 million offer, which was made in February of this year. What's more, WHU chiefs accused PAI of being only property developers and not interested in football at all.
It is certain that the negotiating position of PAI Capital has improved after the conclusion of the agreement with LLDC. When talks resume for the purchase of West Ham, Hammers management will need to agree with PAI on a price for the football club, training ground and players only. In essence, London Stadium will not be part of the conversation.
Big losses of London Stadium
At present, the ground is owned by E20, Lewisham Council and the government. West Ham United are only tenants who in 2016 signed a 99-year lease agreement on favourable terms with LLDC, who manage the stadium.
Every year LLDC loses a fortune as the ground costs a lot to maintain and gives very little in return. Losses at London Stadium have soared in recent years, with the latest accounts showing an operating loss of £28.3 million in 2018-19.
Many West Ham fans see PAI Capital as the body that will upgrade the stadium, making it friendlier to football supporters. Such promises are made by the representatives of the consortium.
In addition, they plan to increase the transfer budget in the event of the takeover of WHU, as well as investments in training facilities and the academy. This is ambitious, but to do so, they must first obtain a majority stake.
Author: Tomasz Sobura