England: Chaos outside Anfield as new ticketing system fails
source: StadiumDB.com [MK]; author: michał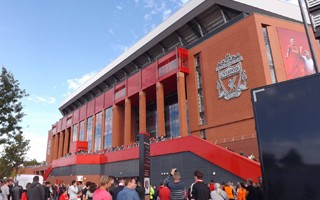 Liverpool's decision to drop paper tickets was met with mixed reactions but the first test game with the new system was a disaster for many fans. Thousands were queuing, unable to gain entry, as the game was about to begin.
As you may recall, back in May Liverpool FC announced the shift away from paper tickets, with digital entry system only. Anfield began using the Near Field Communication (NFC) technology. For fans it means, in short, that you gain entry by bringing your smartphone close to the turnstile. Without any physical contact, fans are supposed to gain entry faster and with less effort than before.
That's how it should work but yesterday's pre-season friendly against Athletic Club proved there's much to be improved. The game was scheduled to begin at 4pm but had to be postponed by 30 minutes in order to mitigate chaos at the turnstiles and allow thousands of fans to get inside.
Even that didn't solve the issue, 10 minutes before new kick off time there were still thousands in queues spanning hundreds of metres. As reported by members of the Spirit of Shankly supporters association, both the system and staff were unprepared for such a large test.
Many fans were forced to try and enter multiple times, to no effect. Some were asked to try at different turnstiles than the designated one, where they had to queue again. Confirmed record was 8 attempts at entry. As a result, some fans simply resigned and went back home.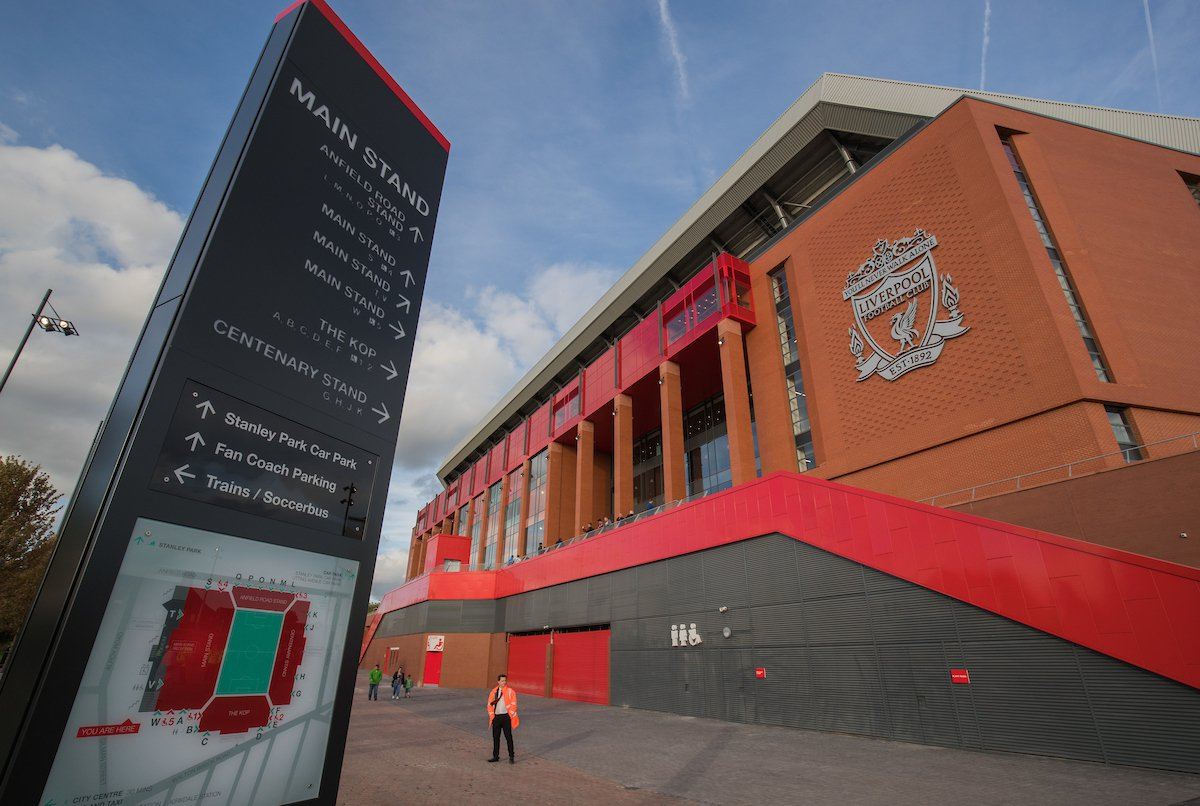 © This is Anfield
We should add that Anfield was operating at 75% yesterday, which meant turnout was around 40,000 rather than 53,000+. It would have been much worse with a sell-out crowd. According to fan testimonies and videos from yesterday, thee issues weren't caused by late arrival of supporters, as the queues were massive over an hour before the game. Most fans were patiently waiting their turn despite the anxiety of being unable to get in.
Liverpool released an apology late yesterday, though the statement is hardly satisfying to those most outraged with the failed process.
The club's statement that delays were due to 'access processes' and 'matchday operations' will do little to assuage fans' grievances. Worries over what would happen with entry now relying not only on the technology at the turnstiles but also on thousands of individual phones have been relayed to the club over the past weeks. Those fans who did not get in on time, or at all, should be refunded the price of their ticket at the very least. Spirit of Shankly wrote.
Before tonight's second pre-season friendly against Osasuna, the Reds have asked fans to turn up earlier. To encourage this, children will be offered free soft drinks up to 1 hour before the game. Ironically, fans with multiple tickets on one mobile device were asked to print out their tickets, turning back to paper.
Author: Michał Karaś