Two stadiums for Rays? One in Florida, one in... Canada
source: StadiumDB.com; author: michał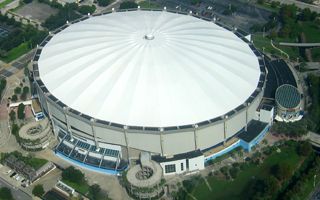 Can one team play in two different countries? If the Rays majority shareholder has his way, this will be the reality of MLB's Tampa Bay Rays, who would spend half of their season in Montreal.
One team playing at more than one stadium is not that abnormal. From Argentina to Japan there are examples of teams using various stadiums, depending on demand for their games. Sometimes, like in Brazil or China, strong clubs travel during regular season to make sure they satisfy fans from various parts of the country who otherwise might not have the chance to see their favourite team live.
But what's being considered in baseball's MLB is quite far from any of these examples. The 'sister city' concept would see Tampa Bay Rays play half their season in Florida and the second half in Montreal, Canada. When the news first broke, majority shareholder Stuart Sternberg was shamed for the sole idea of trying to move baseball away from the fanbase. In fact, the plan still has strong opposition, with minority shareholders (representing some 10% of the ownership) having filed a lawsuit against Sternberg.
But it might turn out that a move to Canada makes sense for enough people to go through. Keep in mind, Canada has much untouched potential and is a key expansion market for American baseball. At present there's only one Canadian franchise (Toronto Blue Jays) but if you look at the map, the North East is actually where most of the action is. In fact, it's Florida and the South East that's rather remote in terms of number of franchises, not the region where Montreal is. Not meaningless, Canada has much looser law on gambling, which is raking in much more money with each passing year. Check this Canadian online casino you can find here to see how big the competition is getting. Between 2019 and 2020 alone, the market for online gambling in Canada grew by 15%, almost reaching C$500 million for the first time.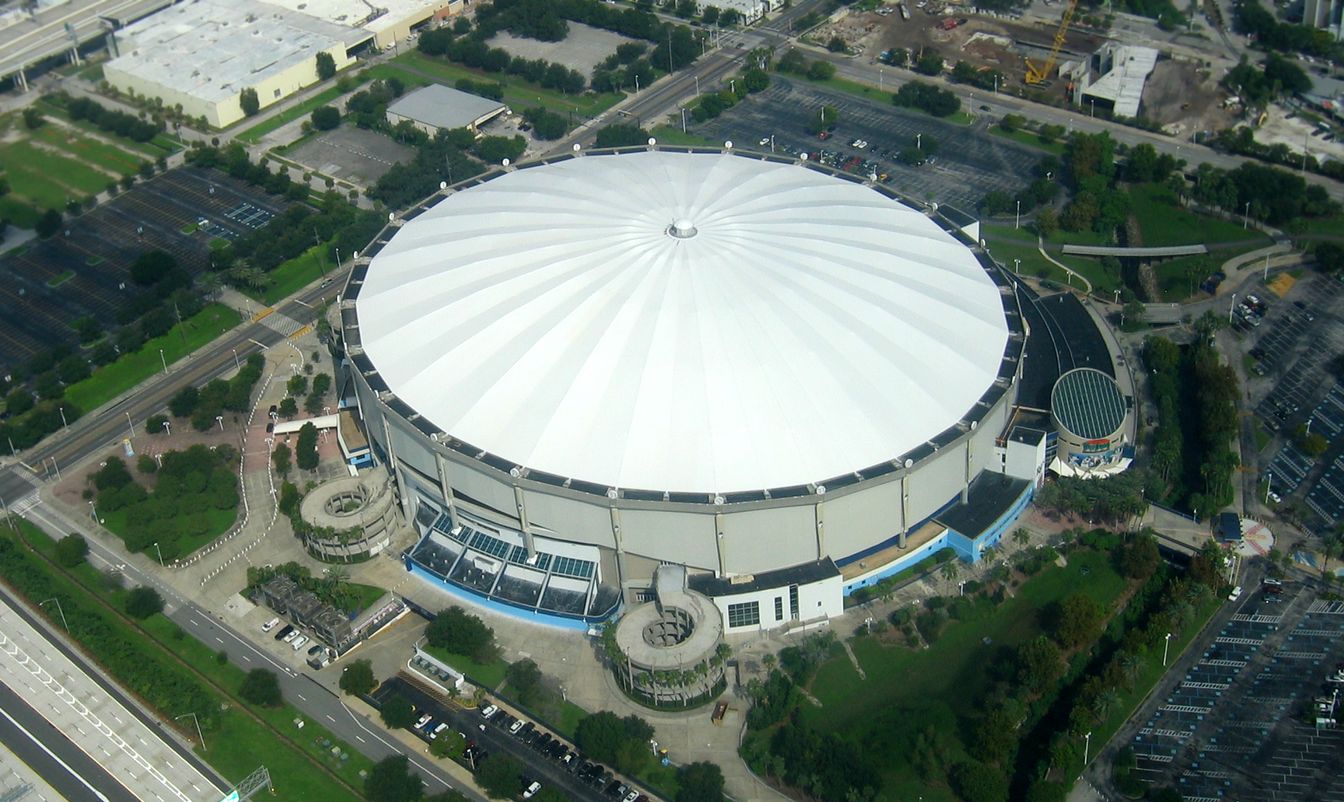 Image: Opakapaka (copyright-free)
In fact, as of the last several weeks, it seems most stakeholders are already on board with a US/Canadian franchise. While there's disagreement within the Rays ownership, politicians in Montreal and Quebec are for the project. In fact, even within Saint Petersburg it seems only the mayor is against, while the city council and Tampa officials are in favour. As for Major League Baseball, anything that brings them more money is just fine, it seems.
The plan would most likely see not one but two brand new stadiums being built, one in the Tampa Bay area and another one in Montreal. The current lease of Tropicana Field is slowly running towards its end, expected by 2028. Until then, the Rays are to stay put under the current dome. Once the lease expires… it's still unclear where they would relocate. As of early 2021, the city of Saint Petersburg was reviewing 7 bids of how the stadium and precinct around it could be redeveloped to meet modern criteria and help the city grow. Recently there were appeals to stop the process until a clear future for the Rays is sketched out.
One major obstacle to the scheme might be the fanbase, something rarely taken into account in the American franchise system. Over the last two years, since the proposal became public and gained momentum, there hasn't been much enthusiasm for the team leaving its homeland for half a season, especially with money being the only actual motivation. But, on the other hand, Rays haven't seen as strict opposition as some other teams, like MLS' Crew, which indicates the move could be reluctantly accepted by fans in the end.