New design: Colossus in Egypt's new administrative capital
source: StadiumDB.com [TS]; author: Tomasz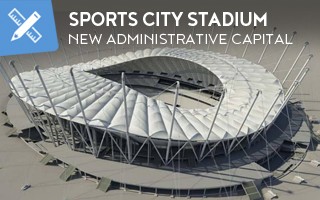 The time has come for big changes in Egypt. A new city of great importance is emerging in the desert. The construction of a new national stadium is also underway there.
Dreaming of Olympics and World Cup
The arena is to be part of the New Capital Sports City Complex in the city, the temporary name of which is New Administrative Capital. It is located 45 kilometres east of Cairo and its construction began in 2015.
Due to overpopulation of Cairo, it was decided to build a new city and move most of government institutions to it. According to preliminary forecasts, 6-7 million people will live in the new capital, which makes it the largest urban project in Egypt's history.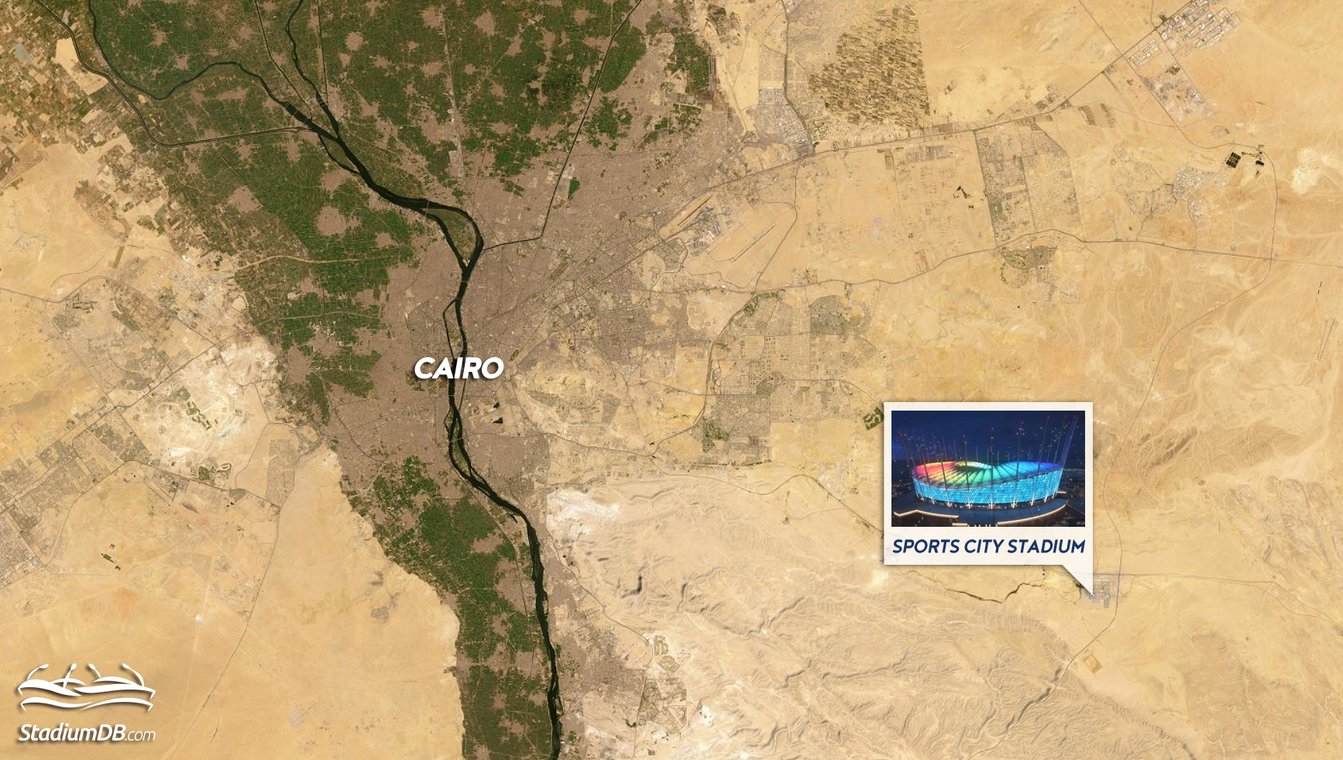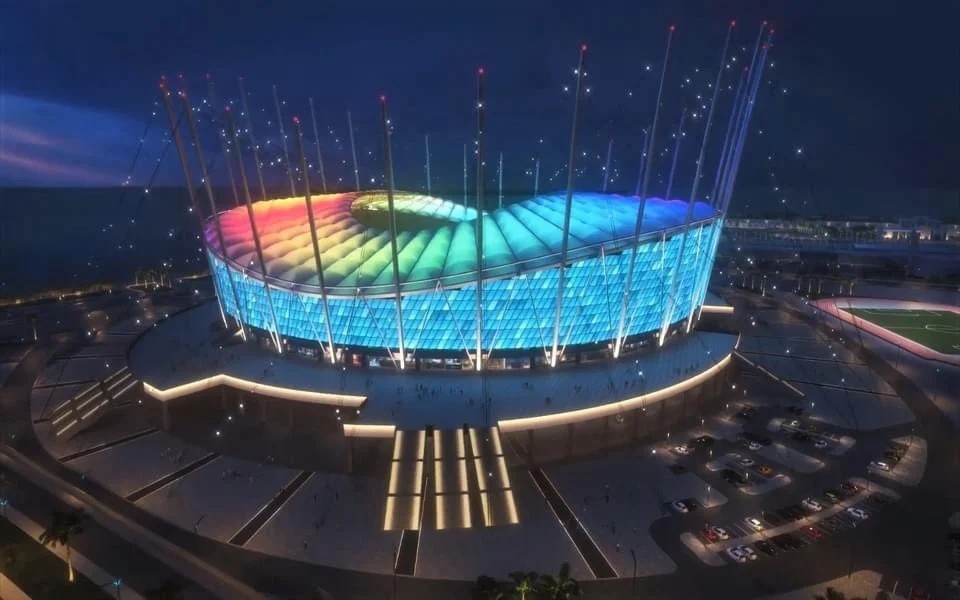 The facility with a capacity of 93,440 seats is being built with the future in mind in which Egyptians would like to host the Olympics and the World Cup. It is known that it will eventually replace Cairo International Stadium as the national venue. No specific indication of a potential anchor tenant was made.
Construction started in the last quarter of 2019 and is already well advanced. At present, works are underway on the third tier of stands and the back-up facilities. The project is scheduled to be completed by the end of 2022.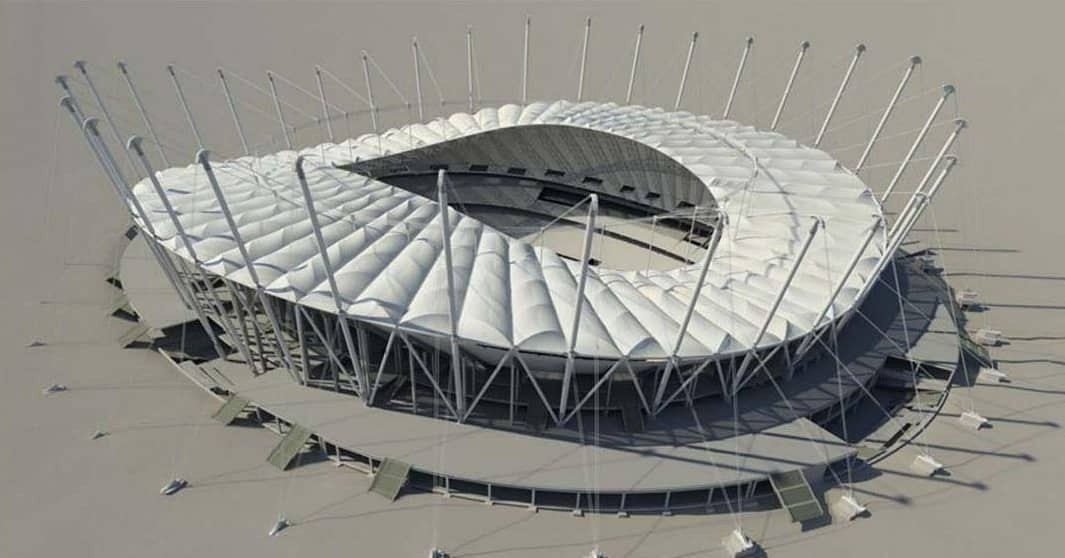 Cairo-based construction tycoon Orascom Construction is the main contractor. It is also responsible for engineering and procurement (EPC contract). Unfortunately, the cost of works has not been disclosed. We only know that everything is publicly funded.
Football and many more
Auditorium was divided into three levels of stands, surrounded by an athletics track. The stadium itself is built on an elliptical plan. Its roof resembles the headdress of Nefertiti - the ancient queen of Egypt.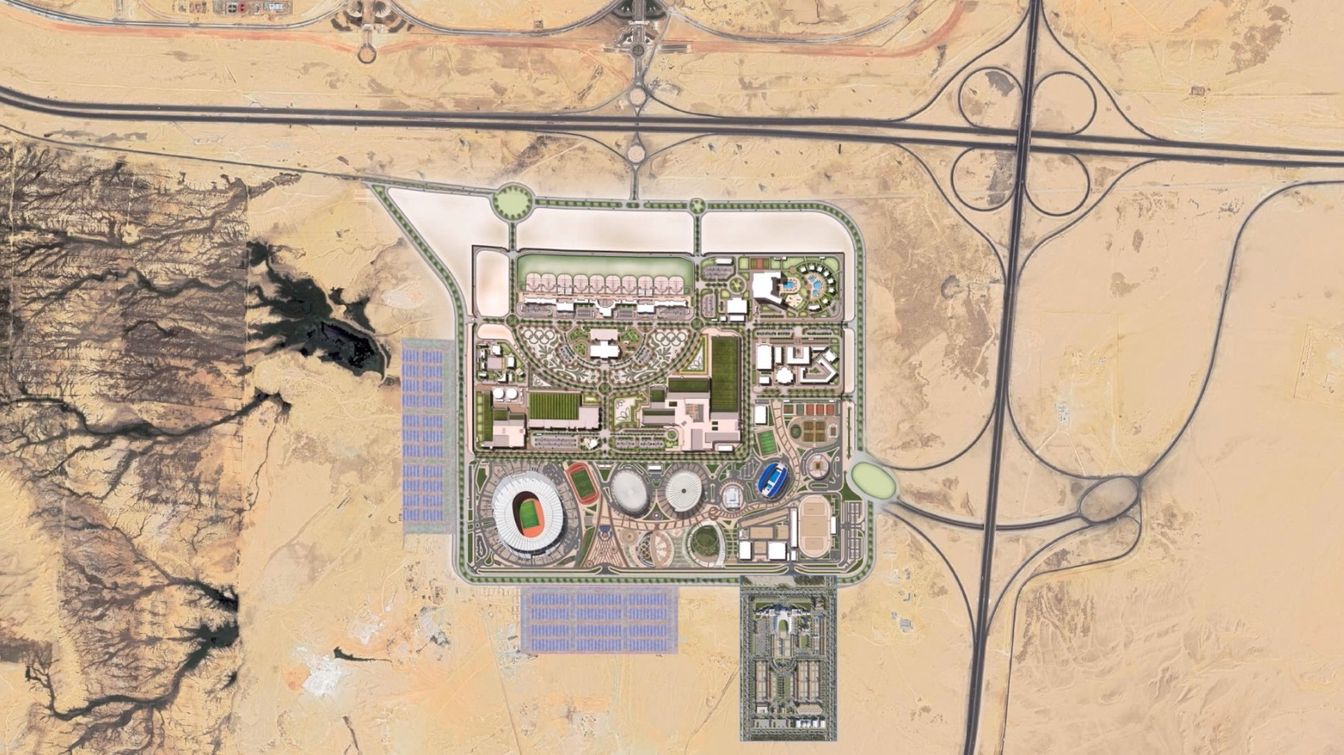 Construction area of the sports complex is 118,865 square metres. In addition to the stadium, it will include, among others training pitches, team sports halls (two largest ones for 15,000 and 8,000 spectators), an Olympic swimming pool, as well as administrative, cultural and hospitality buildings.
Stadium does not have an official name yet, but it is considered to commemorate those who died for the homeland. Upon completion, the facility will be the second largest in Africa, after Johannesburg's FNB Stadium.
Author: Tomasz Sobura