Antwerp: "Great Old" show off new stand's facilities
source: StadiumDB.com [MK]; author: michał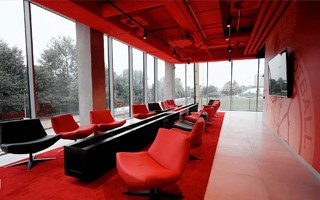 After months of the pandemic it's finally time to look inside Tribune 4 at Bosuil. The south stand is opening its facilities and Royal Antwerp used this occasion to show the best of what was created.
Commonly known as Tribune 4, the new south end of Bosuil Stadion in Antwerp is finally ready to welcome everyone. It's the second newly built grandstand after the main stand delivered in 2017. The first part was done in amazing 20 weeks and Tribune 4 was also supposed to take under a year to deliver, despite being a larger structure.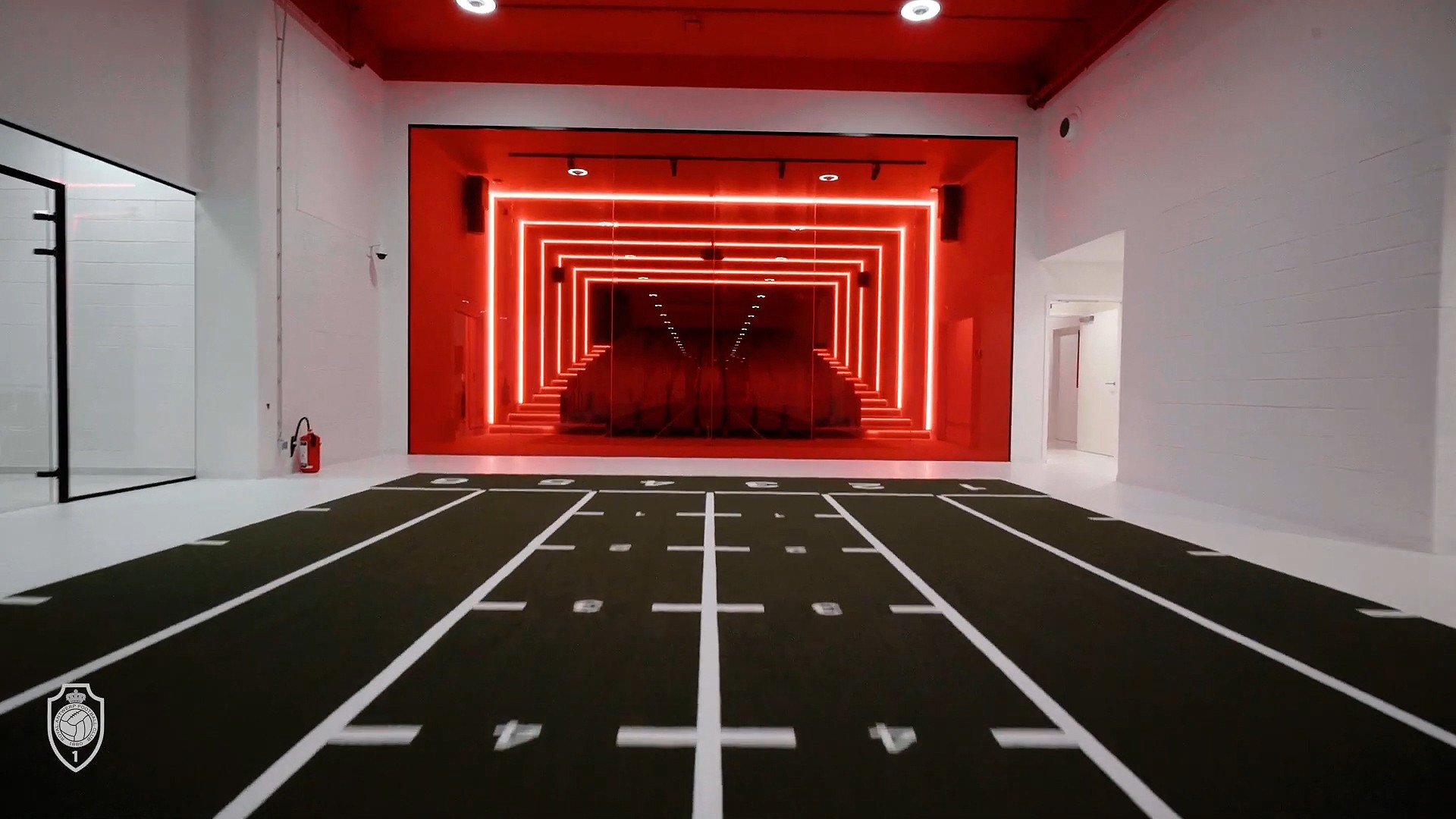 © Royal Antwerp FC
However, with the pandemic unfolding after just a few months, there was no rush any more to open the structure as soon as possible. Therefore, instead of mid-2020, it's only opening its facilities now, a year later. In mid-June RAFC opened the training academy's facilities located within the stand, while on June 29 the sporting and technical teams of the club also moved in.
Because the club is owned by Paul Gheysens, head of office developer Ghelamco, the "office thinking" in spatial planning is clearly visible. From the outside, the glazed stand might resemble just another office building but this also means an immense amount of floor space was created inside, with the entire structure optimised in terms of cost and material consumption.
Interior design was delivered by the team of Ria Gheysens, Paul's wife. It has to be said the outcome is very interesting, especially that nearly everything was done using just three colours, white, bright red and black.
The main changing room for players has 30 places and is connected with a wellness zone, which combines baths and a counter-current pool, sauna and hammam, as well as a gym. There's also a leisure zone for players, with pool tables, consoles and comfy sofas. Facilities also include two auditoriums, smaller for 32 people and larger for 139. Interestingly, one of the rooms is separated only by red glazing from the internal sprinting track.
Ahead of the new season there's more than just the south stand waiting for the fans. Also the historical east side (Tribune 2) received a facelift. While it was all painted white back in autumn of last year, now it's also partially red. For the 2021/22 season it will be only a decorative part of the stadium, exposed in camera view. Fans are moving, after all, to the new areas.
Author: Michał Karaś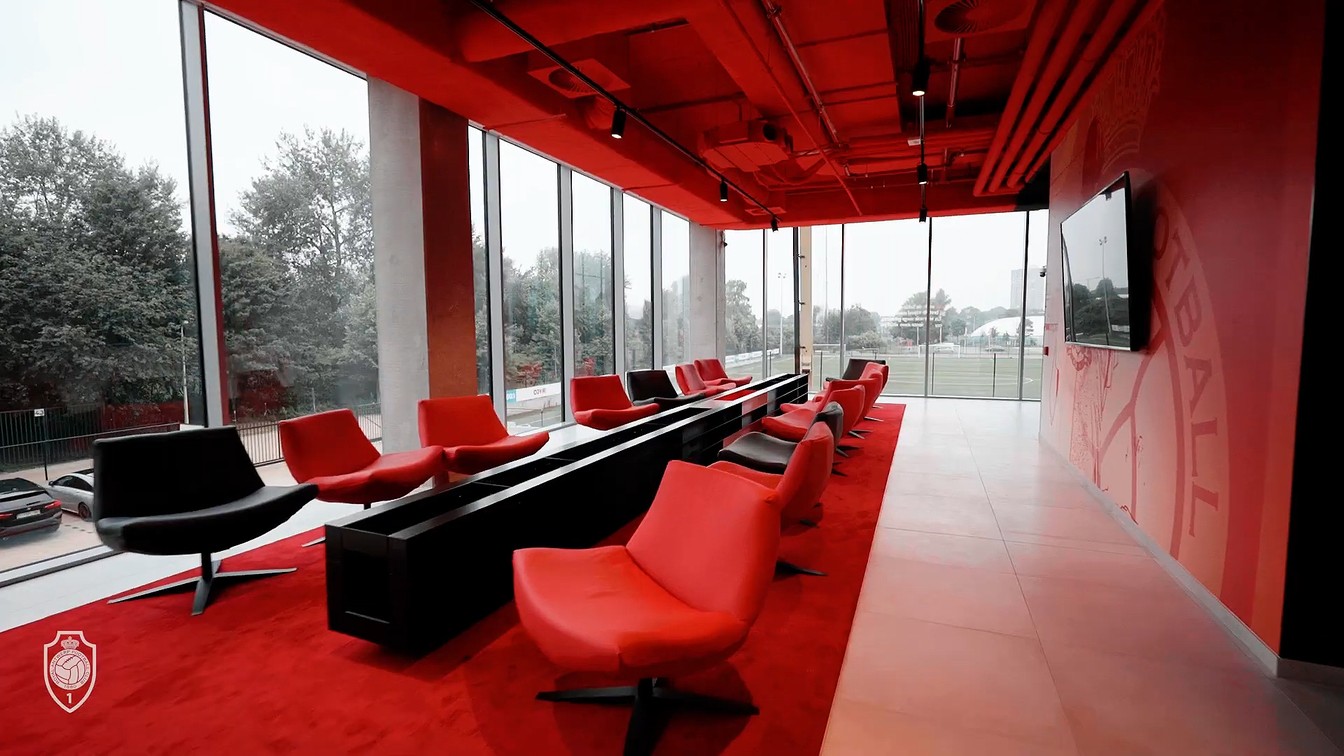 © Royal Antwerp FC