Another billion-dollar stadium in Las Vegas?
source: StadiumDB.com; author: michał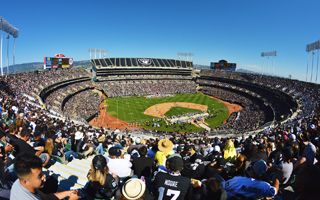 Just a year after the Raiders relocated to Southern Nevada, another Oakland-based team is opting for a new venue somewhere around the Vegas strip. 12 locations are supposedly being considered.
Because of the ongoing crisis, Allegiant Stadium has only recently seen crowds finally flock inside. The $2-billion stadium is the world's second most expensive and most certainly one of the most modern venues. It's also weatherproof thanks to the translucent dome, a crucial condition for large crowds and players to withstand the merciless heat of Nevada.
In fact, it was partly the heat that for years caused Las Vegas to not have any major sports team at all. But within just 4 seasons, three franchises have relocated here, namely the Aces (WNBA), Golden Knights (NHL) and Raiders (NFL). The latter team also enjoyed the country's largest subsidy awarded for a sports venue, to the tune of $750 million. An entirely new hotel room tax had to be introduced to cover the expense.
With this kind of financial participation from local authorities, it's no wonder that another franchise is examining relocation to Las Vegas. Funny enough, that franchise plays exactly where the Raiders used to before their move, at the dated Oakland Coliseum. It's MLB's Oakland Athletics (A's), who are supposedly visiting 12 possible sites within Las Vegas as we speak. Aside from direct financial support, online gambling in Nevada is legal, which cannot be said about California. This means it's much easier to get a portion of the lucrative sports betting market in Las Vegas than Oakland.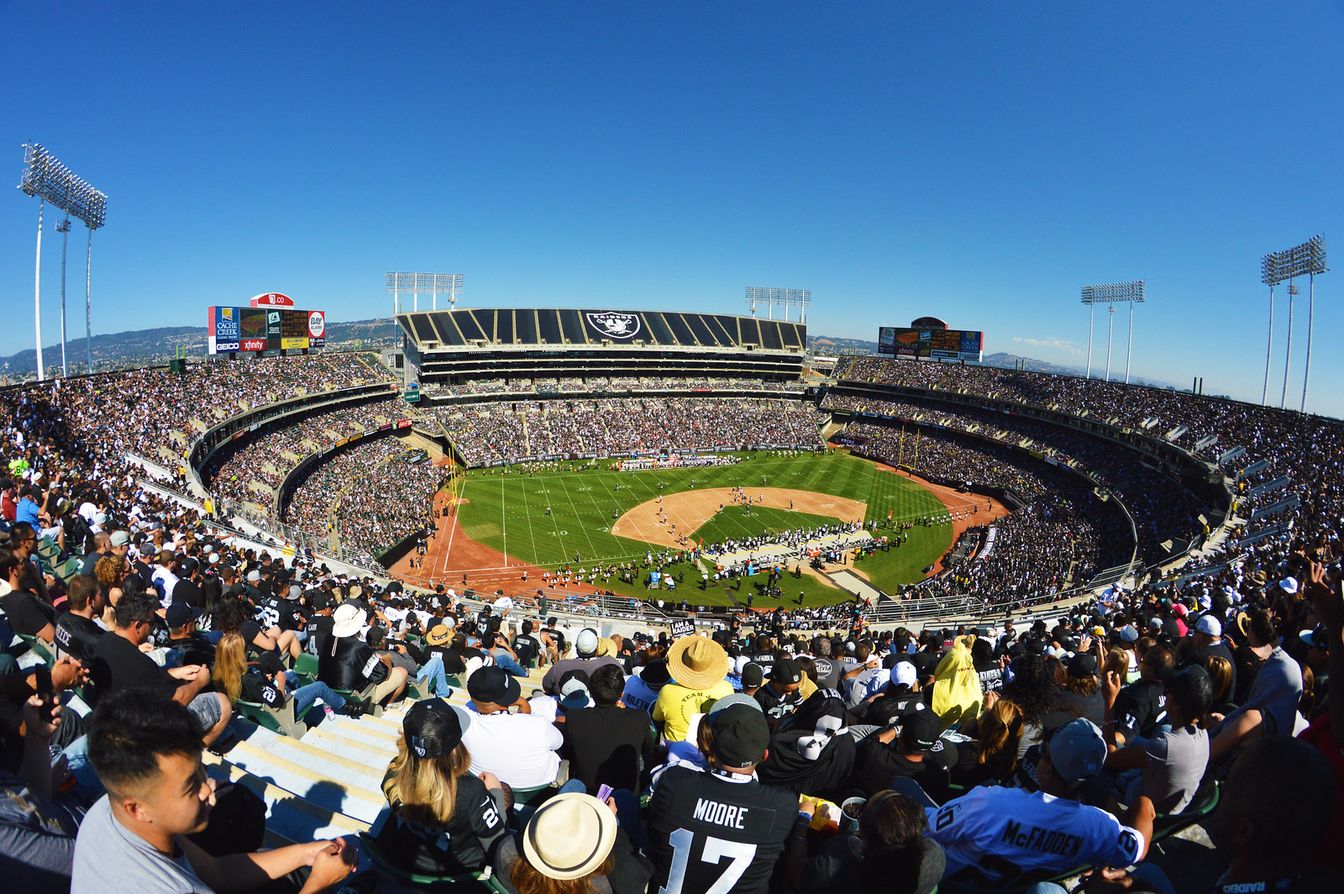 © Sunny Lam
For the A's a new stadium has been a long story already, with the better part of the last 20 years spent on examining possible alternatives to the Coliseum. Not just old, the current stadium sits 7 miles away from Oakland's centre and has been deemed unviable by MLB, even if a brand new stadium was to be built on the same spot. It's the location that's not acceptable, it appears.
Back in April, the A's have proposed they would redevelop a vast, 60-acre site along Oakland's waterfront, almost within downtown. The area is currently derelict and would see a mixed-use development, including a new private stadium, thousands of new homes, offices and extensive commercial/leisure use.
The city of Oakland last week voted in favour of including the Athletics in such plan but… not the same plan the baseball team wanted. New conditions were added, like at least 35% of new apartments being in the affordable category. Several alterations make the scheme far less appealing to the MLB franchise. But there's also a promise of the city covering $325 million in infrastructure spending, which might just make it worth the A's time.
As of today, the baseball team are still officially not on board, arguing the vote considered a deal they only heard of on the day of the vote. The team continues to examine the potential of a 35,000-seat stadium with a retractable roof in Vegas with a team of architects. However, it would be nothing new if this turned out to be just a negotiation tactic with the city of Oakland. Teams have done it before, whether from NBA, NFL or others.
As of now, the Athletics have a binding lease of the Coliseum until 2024 and cannot leave sooner. Should they agree on what Oakland is offering, they would sign a further 25-year extension. It's a clause already significantly shorter than the Californian city wanted. They started off with 40 years.