Ohio: Columbus Crew reveal Lower.com Field
source: StadiumDB.com [MK]; author: michał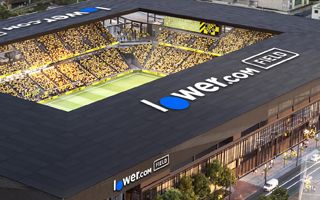 It might not be the most fortunate naming rights deal but it's a significant step and delivered two weeks before official stadium opening. Here's what we know about the contract.
Three out of three – that's how many new MLS stadiums managed to secure strong naming rights partnerships this year. The third one's deal was revealed today: Columbus Crew's new home will be Lower.com Field. Any name with a website address in it might be hard to pronounce (or swallow) for supporters, so it's no wonder that even Crew uses the shorter 'Lower Field' along with the full version.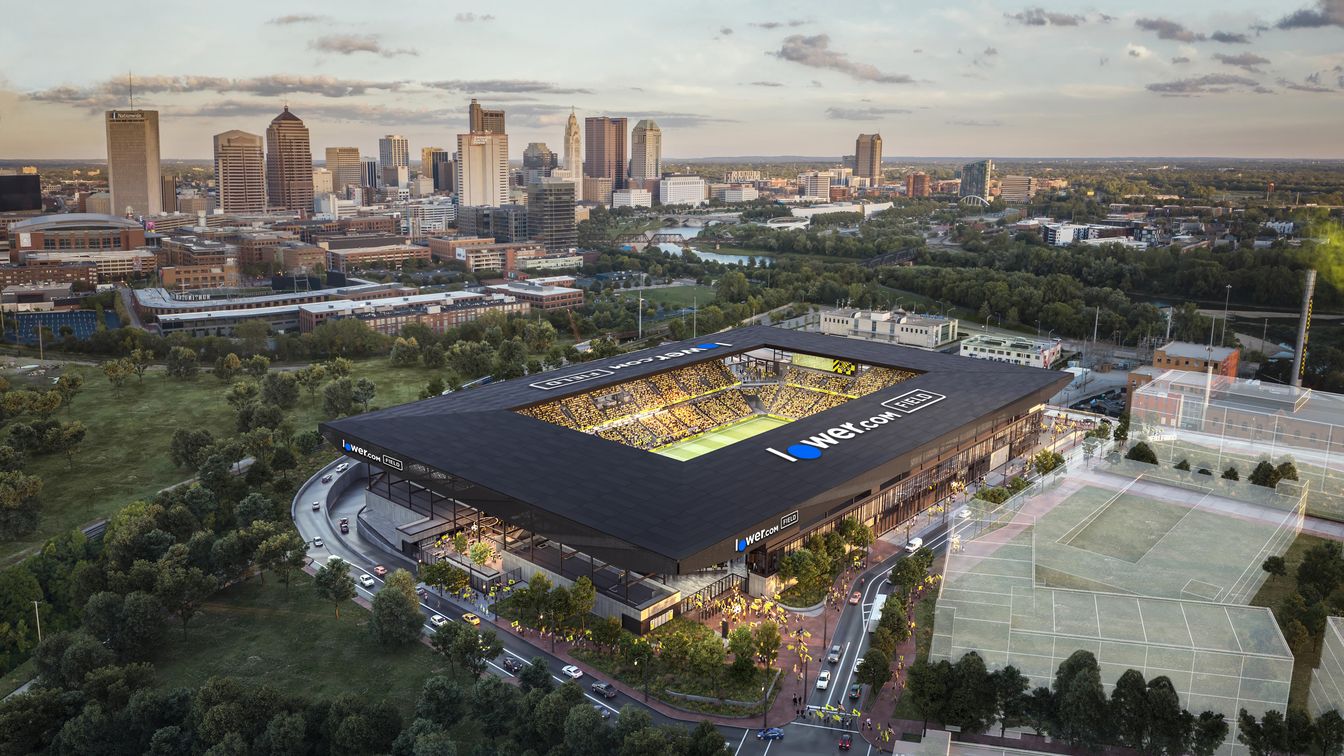 © Columbus Crew SC
As is tradition in recent seasons, Crew and Lower.com refused to confirm the duration or value of the contract. All we know is that the deal is considered 'long-term' and includes numerous aspects aside from the name itself.
Lower.com, an online direct mortgage lender, also got a significant chunk of the premium seating within the east side's field-level area. It includes 10 private suites and 120 field seats. Lower.com will also join forces with the Crew on community efforts of Columbus Crew Foundation that "serves challenged youth, encouraging healthy and positive lifestyles, honoring the military, and keeping Columbus beautiful." as the club's website reads.
According to today's press conference, Lower.com signage could go up on the stadium's facade and roof in time for its upcoming inauguration, even if not all of it. Official ribbon-cutting event is scheduled for June 29, while the opening match will take place on July 3.
The 20,011-capacity stadium is almost fully operational today and tickets for the inaugural game are getting harder to come by. All of the premium seating is sold out, as well as tickets for Nordecke, the second largest supporter section (with capacity of 3,364).
Author: MK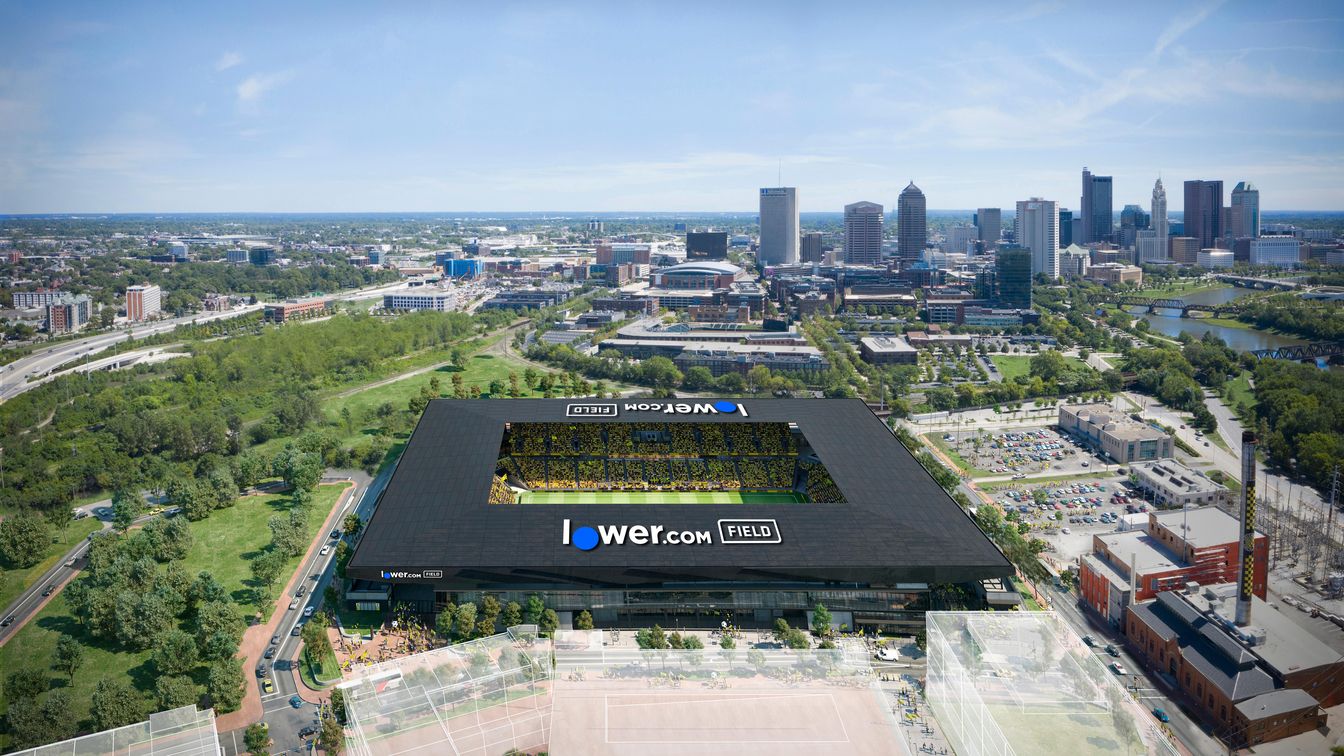 © Columbus Crew SC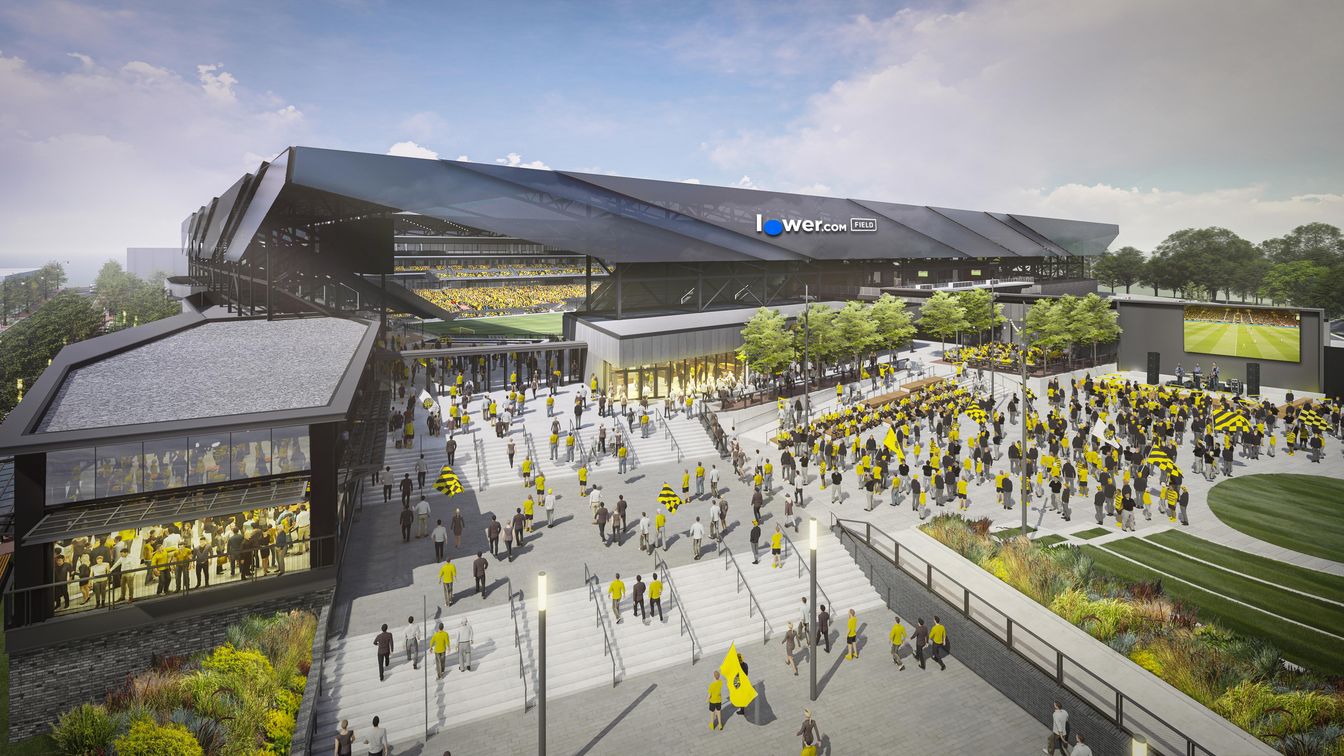 © Columbus Crew SC