New stadium: Estonia's throwback gem
source: StadiumDB.com [MK]; author: michał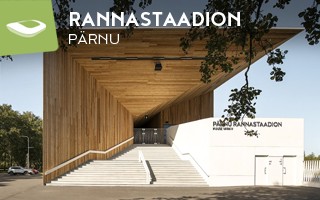 It may be a small and new stadium but it already has a long and interesting story to tell. Rannastaadion (or simply Beach Stadium) in Pärnu combines concrete with timber to pay tribute to former architectural icon.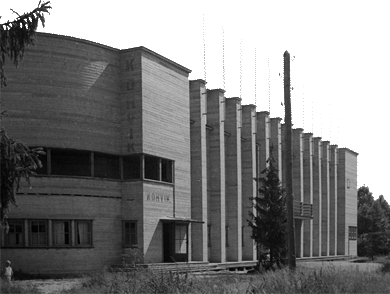 The story of sports in this area dates back to the 19th century, when the south of Pärnu (Estonia's west coast) saw a velodrome built in the south for German cyclists. The first proper stadium here was born in 1929 and in 1933 the main grandstand in the south was opened. Designed by Olev Siinmaa and engineer N. Leyden, it was a leading example of Estonia's wooden functionalism.
The grandstand didn't last, though. With insufficient maintenance, by 1981 demolition was the preferred option. It was replaced by a new structure in 1987, not as impressive architecturally, even if still interesting. But again the test of time proved crucial: after Estonia regained independence, the venue was neglected.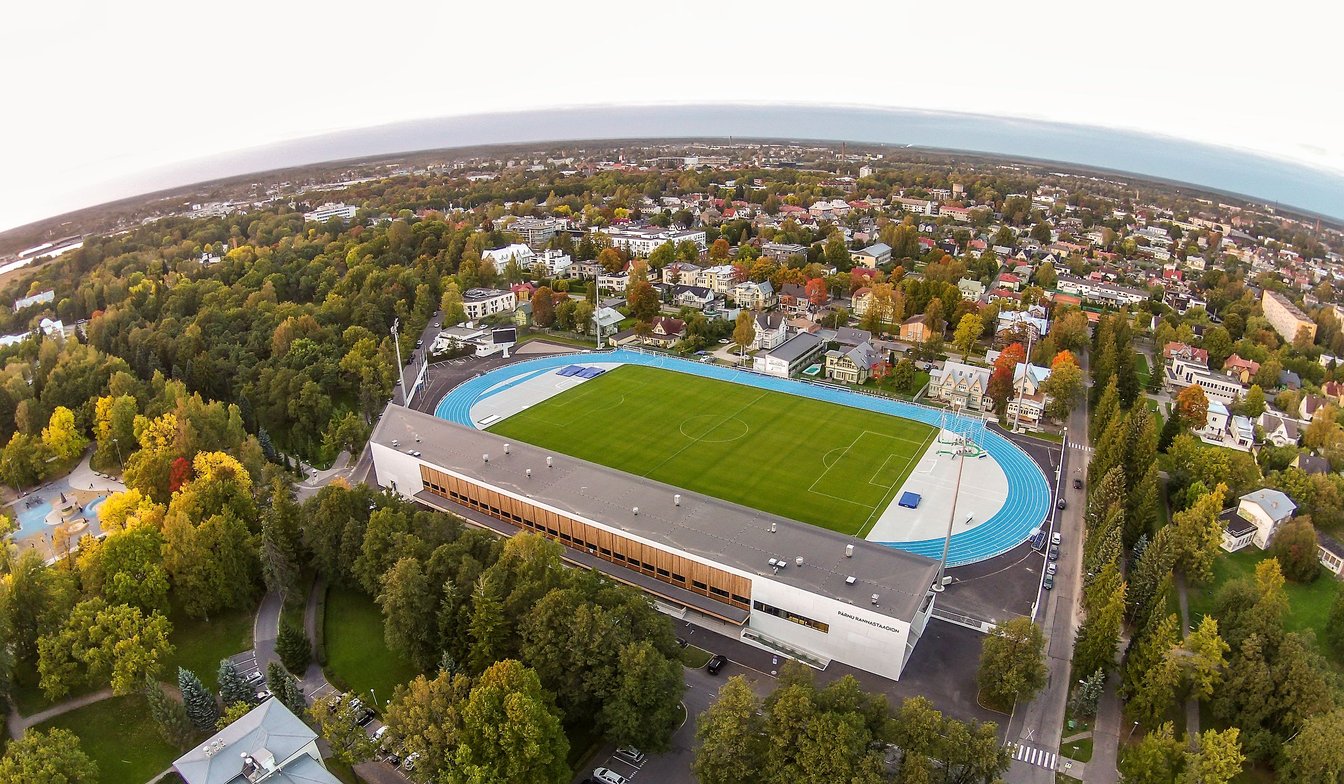 © Kristian Pikner (cc: by-sa)
In 2005 the city agreed a 99-year freehold of the ground with local sports association Kalev on condition that the building is renovated within 3 years. This didn't happen and by 2012 the stadium was municipal again. Design competition was launched for a municipally-funded successor, again with only one grandstand along the south side. As was tradition, it was supposed to be a venue for both football and athletics.
The competition was won by architects from KAMP, however their design waited for implementation longer than anticipated. Construction tender's results were challenged, forcing an 11-month long litigation. Instead of delivery in 2015, actual construction of the new stadium was only able to begin then. Delivery, just like back in 1929, took place in July, this time of 2016.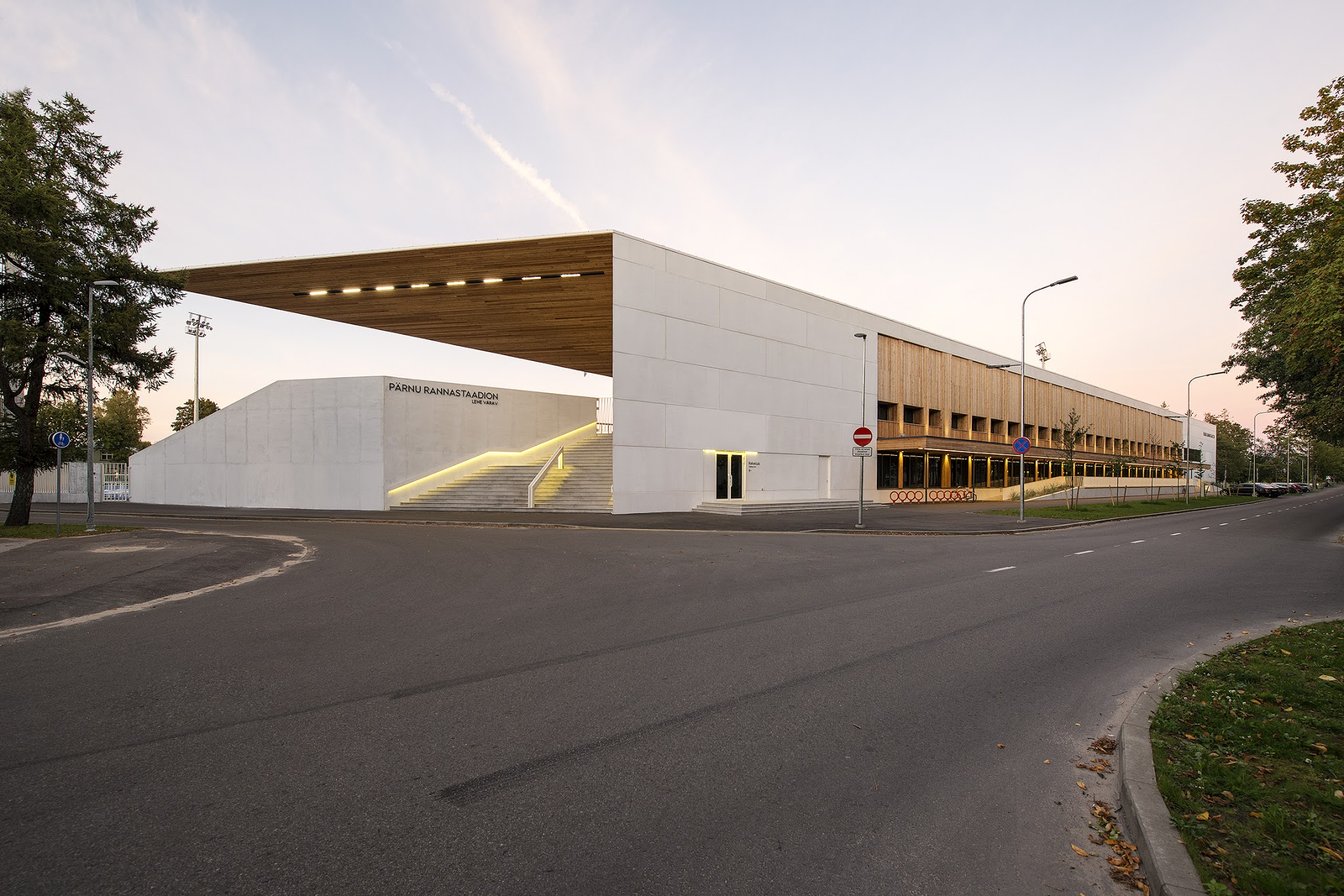 © Terje Ugandi, Visit Pärnu
The stadium's architecture is very modern, combining rough elegance of white concrete with warmth of timber. The main volume seems lightweight thanks to its slender silhouette, while sharp edges and angles catch the eye of visitors approaching the stadium, particularly from the west. Here, the cantilevered roof reaches its maximum span of 28 metres.
Interestingly, the design incorporates a significant tribute to the original functionalist grandstand of 1933. It's not just the use of wood as a structural and decorative element but also the very rhythm of the main facade, resembling that designed by Siinmaa.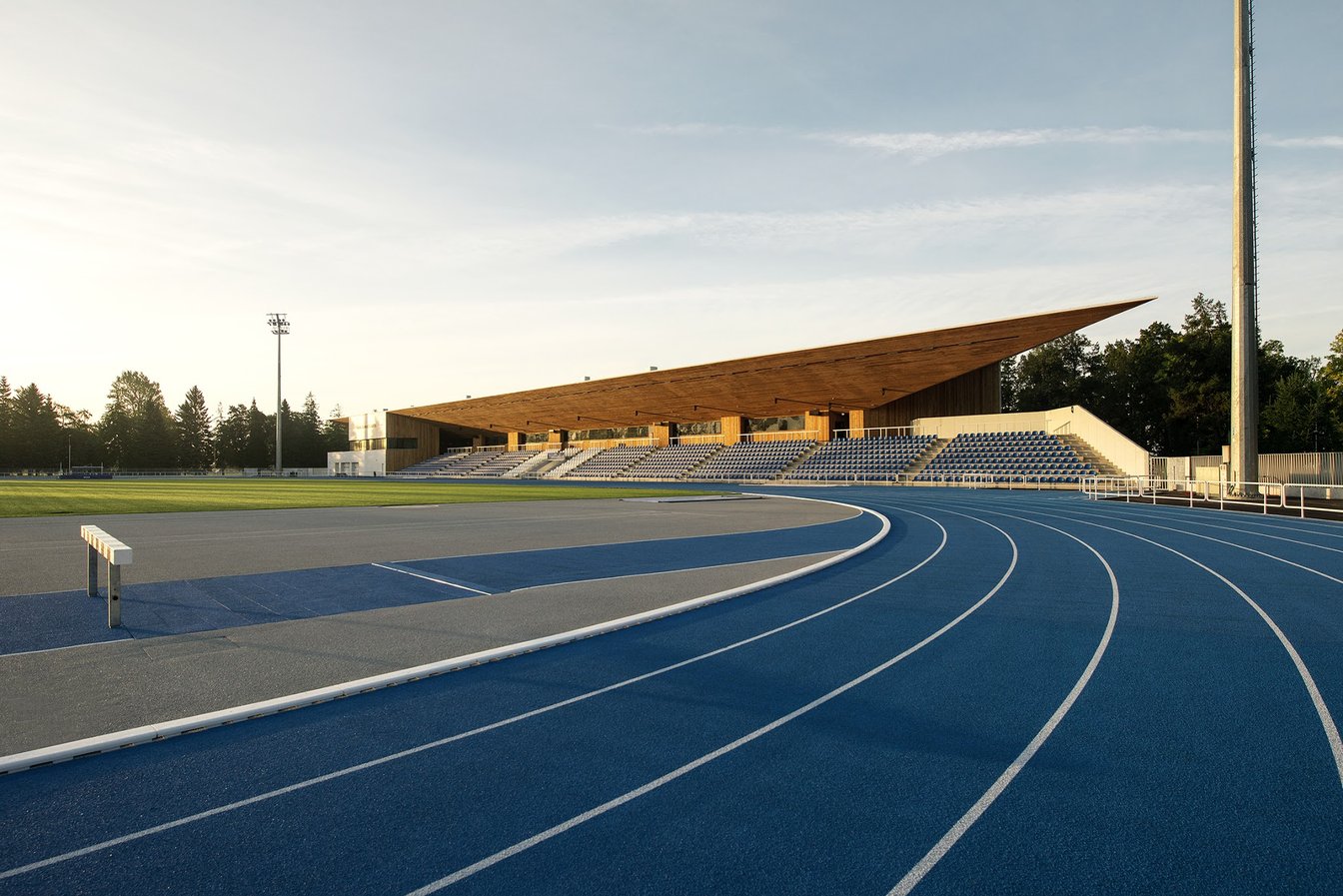 © Terje Ugandi, Visit Pärnu
All of the auditorium is covered, while facilities support many disciplines. While it allows evening events, the stadium only meets UEFA's Category 2 criteria. Aside from primary functions, there are also conference rooms for hire and a hostel with 25 rooms (53 beds) built into the main stand. Its rooms have balconies directed at the Baltic Sea.
Yes, the sea. Rannastaadion lies just 120 metres away from the beach, which explains its name: Ranna is simply beach in Estonian, which makes it a 'beach stadium'. This official name is already the third used in history, after Pärnu staadion (1933-1981) and Kalevi staadion (1987-2012).
Author: MK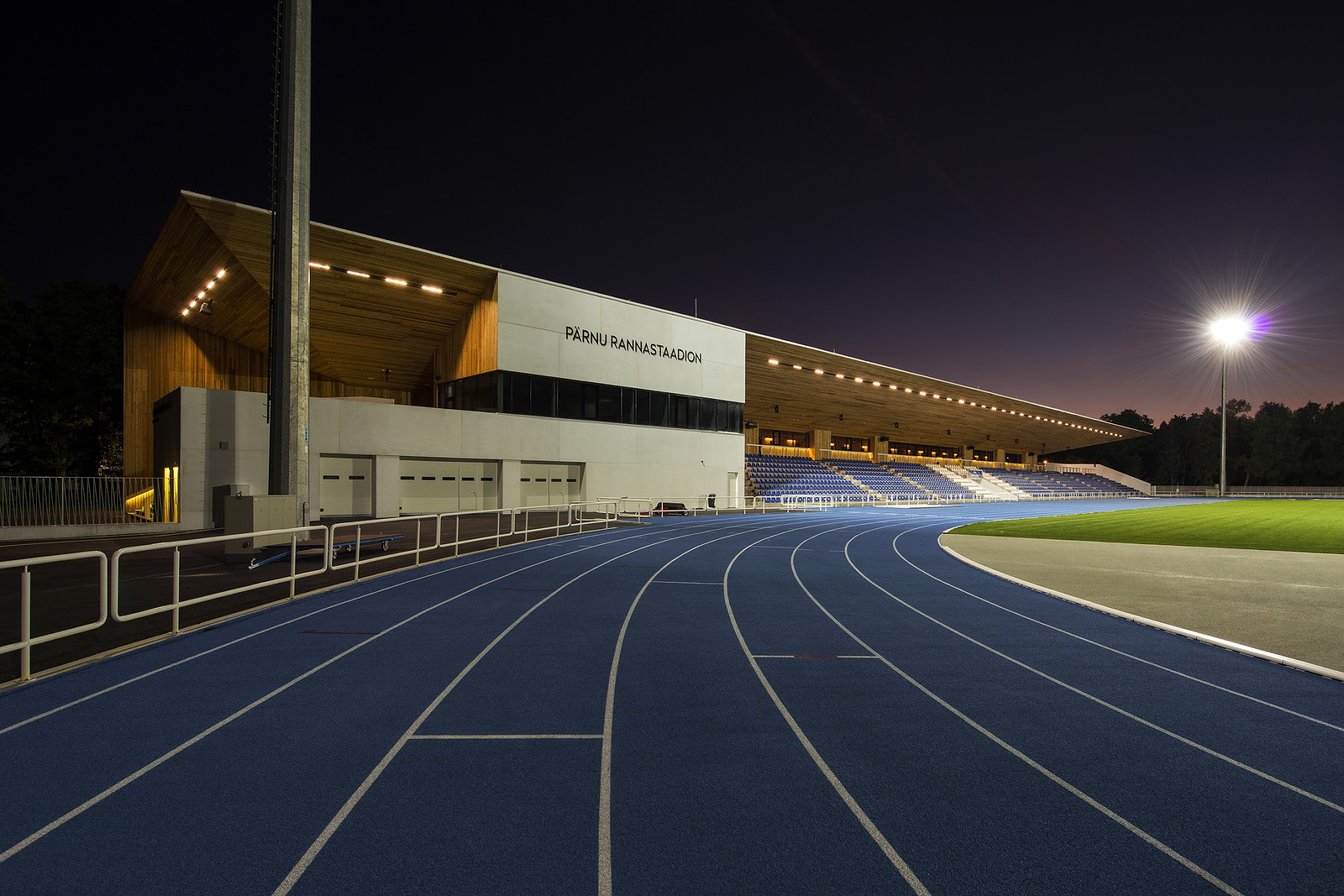 © Terje Ugandi, Visit Pärnu