New design: Giant from Senegal passed the halfway mark
source: StadiumDB.com [TS]; author: Tomasz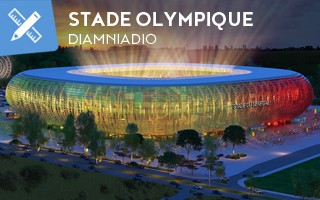 Without much publicity in West Africa, a truly impressive stadium is being built. In five years' time, it will host athletes from all over the world at the Youth Olympics.
End of works in 2022
The construction of the 50,000-seat facility began with the ceremony of laying the foundation stone on February 20, 2020. The schedule stated that the stadium was to be put into operation after 17 months.
Unfortunately, the coronavirus pandemic caused significant delays and completion date of investment has been postponed to the end of 2022. The stadium's readiness rate on June 11 was 55%. That was announced by Sogip, which manages public infrastructure in Senegal.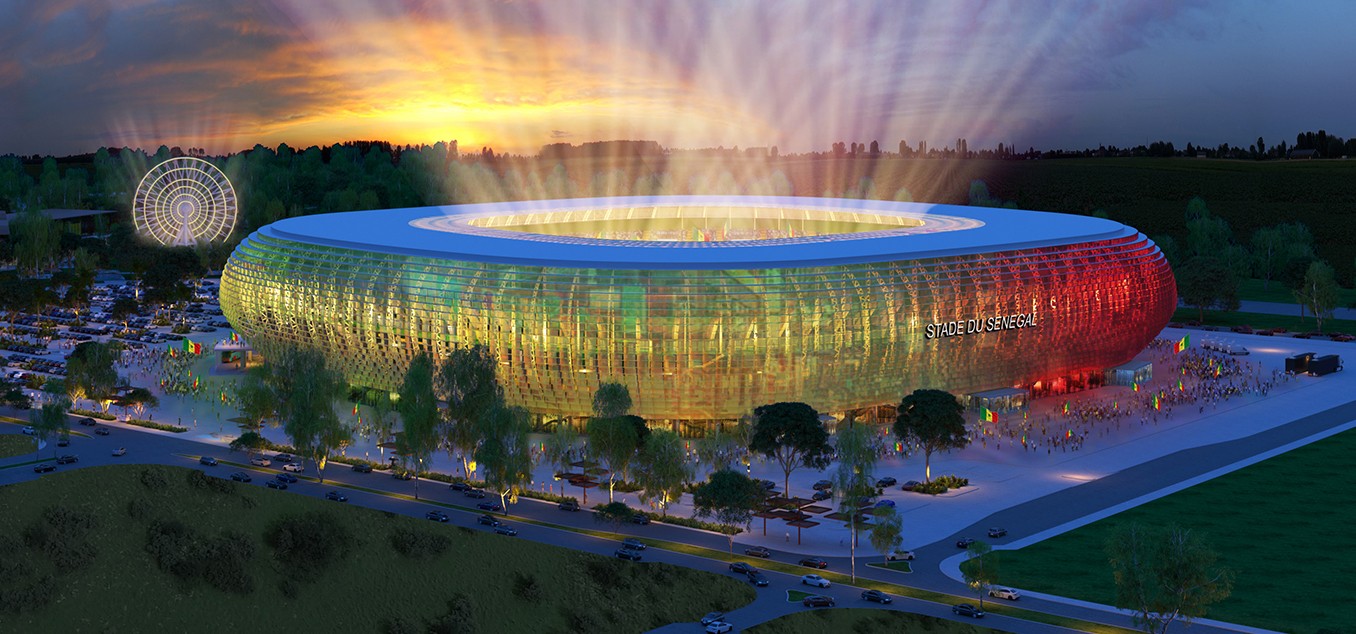 © SOGIP
The cost at the commencement of construction was XOF 155 billion (€ 238 million). A month before the ceremony, representatives of the Senegalese government signed a contract in London with Standard Chartered, which granted a loan for the construction. Of course, Senegalese taxpayers will have to pay off this liability.
Stade Olympique de Diamniadio was designed by Turkish studio Tabanlıoğlu Architects. The general contractor is also Turkish entity, Summa Construction Company, which is known for implementation of several large projects in Africa.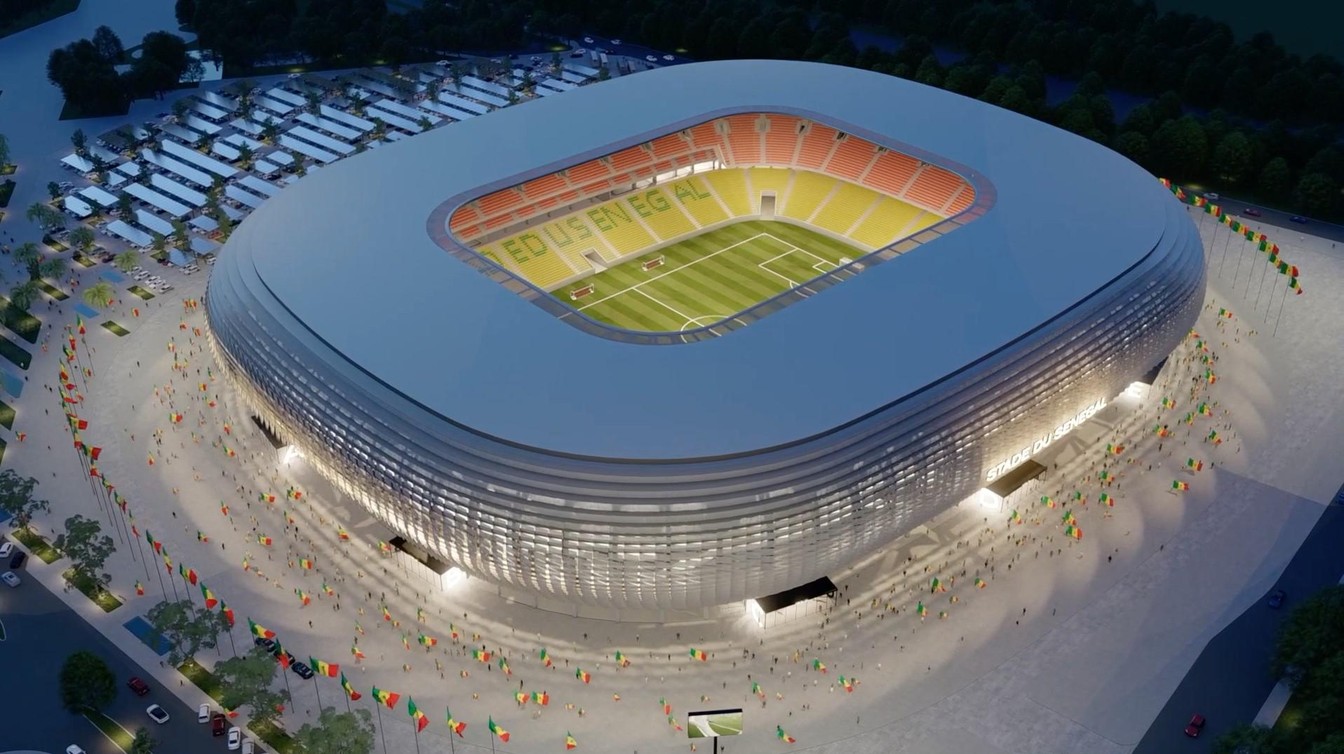 © SOGIP
What we know about new stadium?
The creation of the facility takes place in Diamniadio, south-east of Dakar. It is a newly established city, located approximately 30 kilometres from the capital of the country. The venue is to be the main arena of the 2026 Youth Olympic Games.
A rectangular stadium with rounded corners will be well ventilated thanks to the airy facade consisting of metal panels. They can be lit at night. The auditorium was divided into two levels. There will be 50 VIP boxes with a total capacity of 1,500 seats, 1,664 places for the press and 40 entrance gates for fans.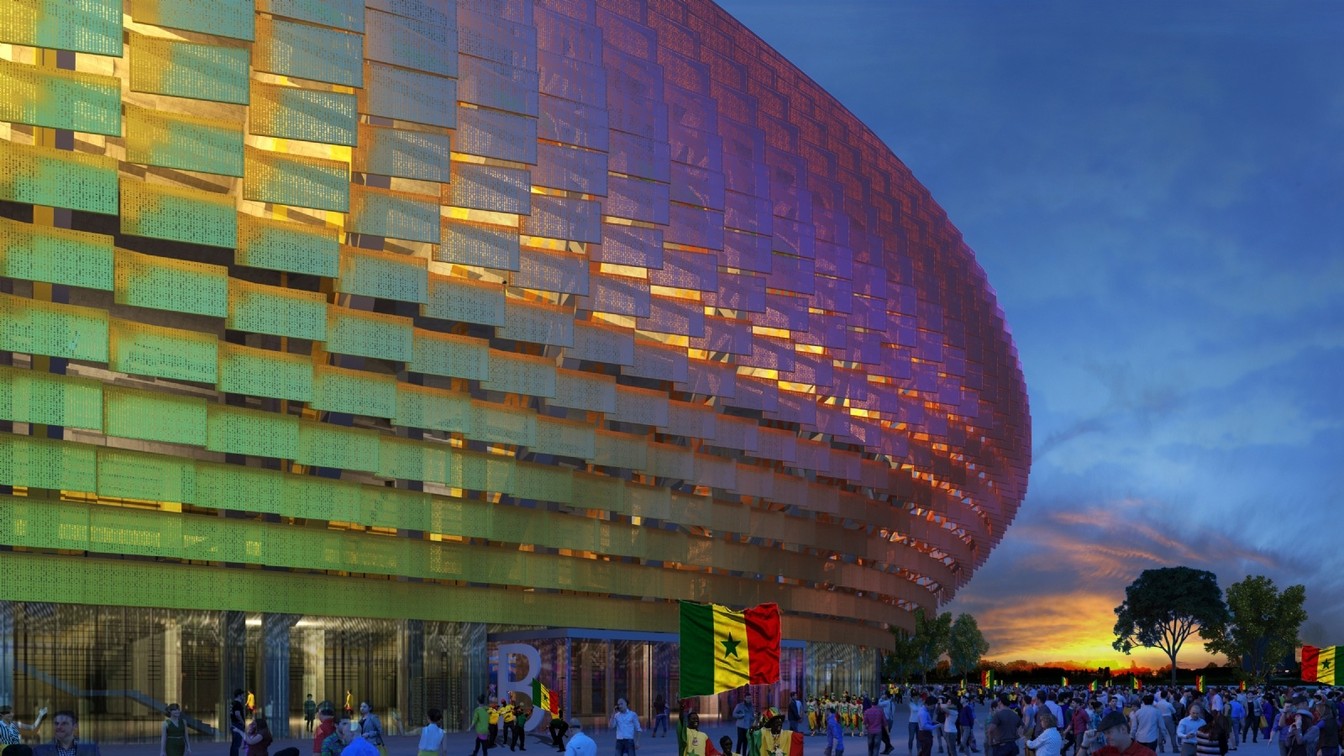 © SOGIP
Stade Olympique de Diamniadio is part of a sports complex, which will also include a mini athletics stadium with a 2000-seat grandstand and training pitches. The area of the venue is to be 88,00 square metres, its height up to 40 metres and dimensions of the playing field 105 x 68 m.
The design assumes 3,250 parking spaces, a sewage treatment plant, emergency power generators and a solar power plant. 10,000 square metres of green areas will be created around the arena.
Author: Tomasz Sobura