Netherlands: Cambuur close to Eredivisie's latest new stadium
source: StadiumDB.com [MK]; author: michał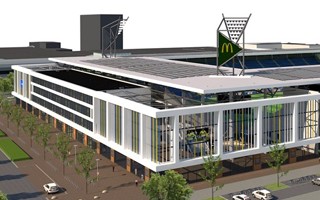 They just secured promotion and within 2 weeks one more thing should be secured: funding for their new stadium. SC Cambuur are nearing happy end of a lengthy journey!
It's already been 4 years since the first iteration of this stadium was presented. The 15,000-capacity compact stadium with extensive ancillary functions, promised to Cambuur supporters, was initially expected to open this year. Yet so far construction hasn't started.
There were several changes over that time, including those in design, but the most crucial development was withdrawal of Wyckerveste. The developer owned 90% of the consortium aiming to deliver the stadium, so without him the entire scheme was at risk of collapsing.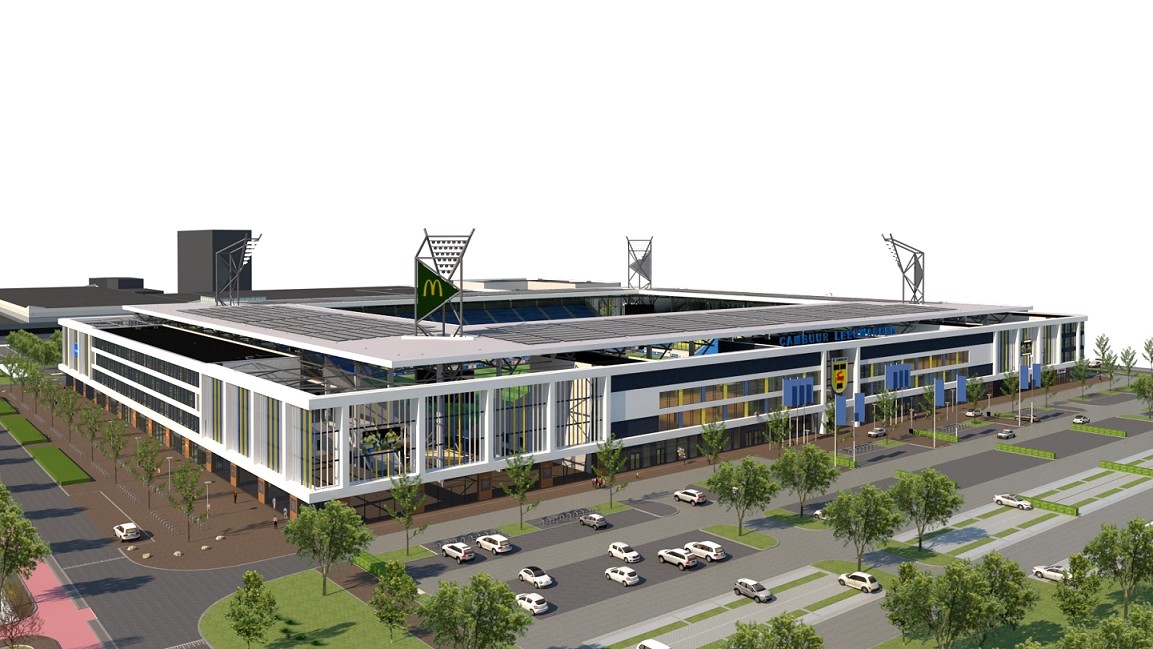 © Widdershoven Architecten
However, in late 2020 a different company, Van Wijnen, stepped in. Now it's been confirmed that details have been agreed between stakeholders and Van Wijnen is part of the plan.
Now the project needs just one more vote to go through: approval from the Leeuwarden city council. Not planning permission, that piece is already in place. Now the city council has to approve a €14-million loan towards the project, to be returned within 40 years by the stadium operator.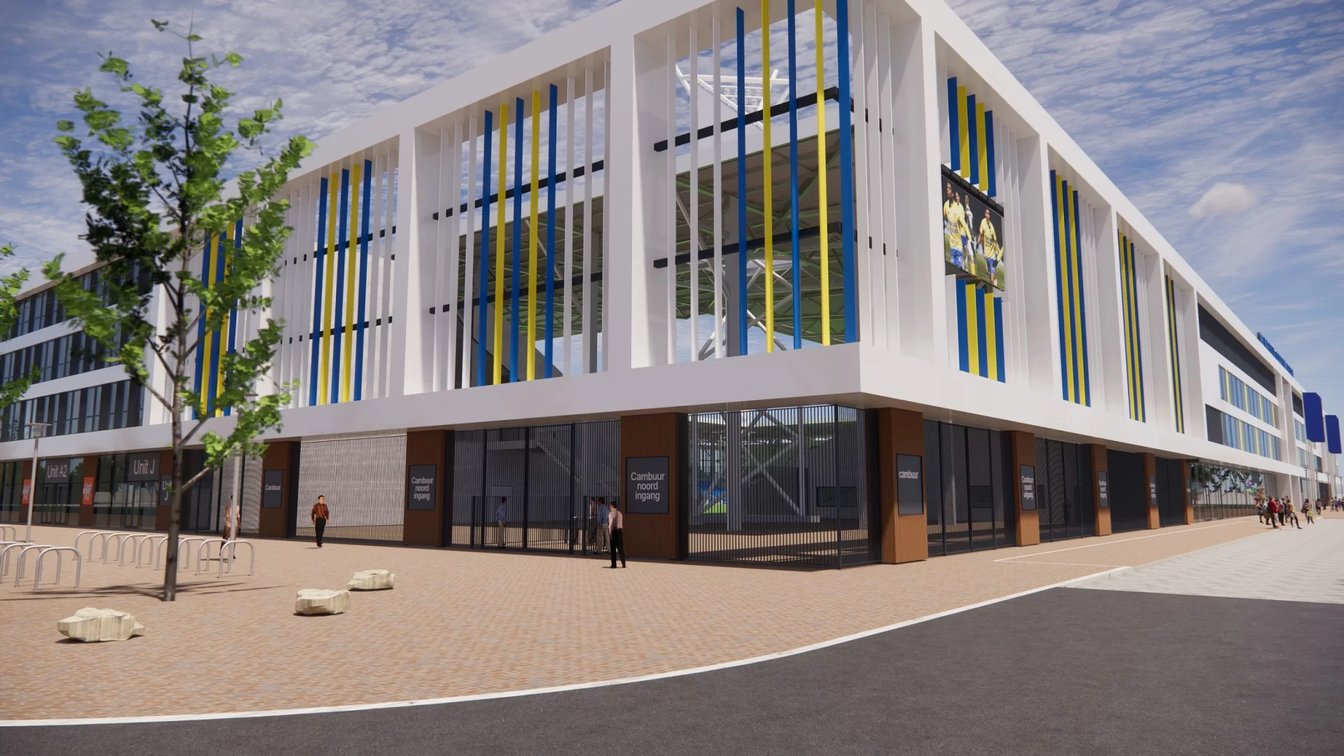 © Widdershoven Architecten
The council's vote is scheduled for July 6 and it's expected to go along Cambuur's plans. Positive recommendation was made by the college of mayor and aldermen, who serve as advisors in this instance. The city had previously agreed a €7 million subsidy for the project (back in 2017), so this should go through as well.
Although the Yellow-Blues will only serve as tenants at the new stadium instead of operating it or owning, the football club is also taking a major financial burden on its shoulders. Cambuur will contribute €5 million, which is expected to be covered through commercialisation of the yet-to-be-built venue (skyboxes, sponsoring deals, etc.).
Should everything go as expected, groundbreaking should take place in January of 2022. The goal is to open the new stadium on July 1, 2023, in time for the following football season.
Author: Michał Karaś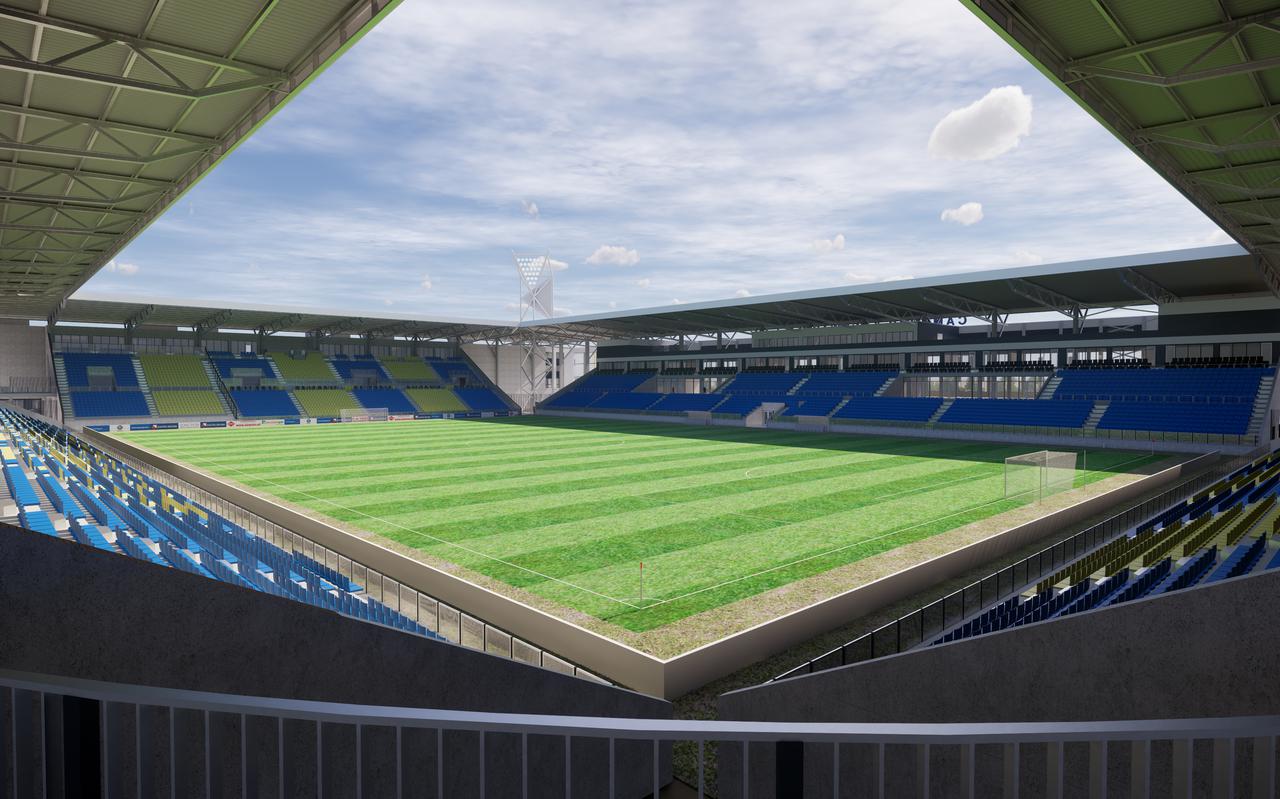 © Widdershoven Architecten