Japan: Finally, proper football stadium for Frontale
source: StadiumDB.com [MK]; author: michał
One of Japan's most successful clubs will get to play without a running track and with larger crowds. But the most interesting part: it was the runners asking to separate football and athletics.
At the end of May the city of Kawasaki (western part of Greater Tokyo) released the first sketch of a redeveloped Todoroki Stadium. The plan includes removal of the running track and new, expanded stands on three sides.
The only element to remain unchanged is the main grandstand. It was built in 2015 and is still one of the most modern stands across J1 League. It's worth mentioning that its construction was always supposed to be succeeded by a second phase, with three new areas for fans. However, initially the stadium was supposed to retain its running track.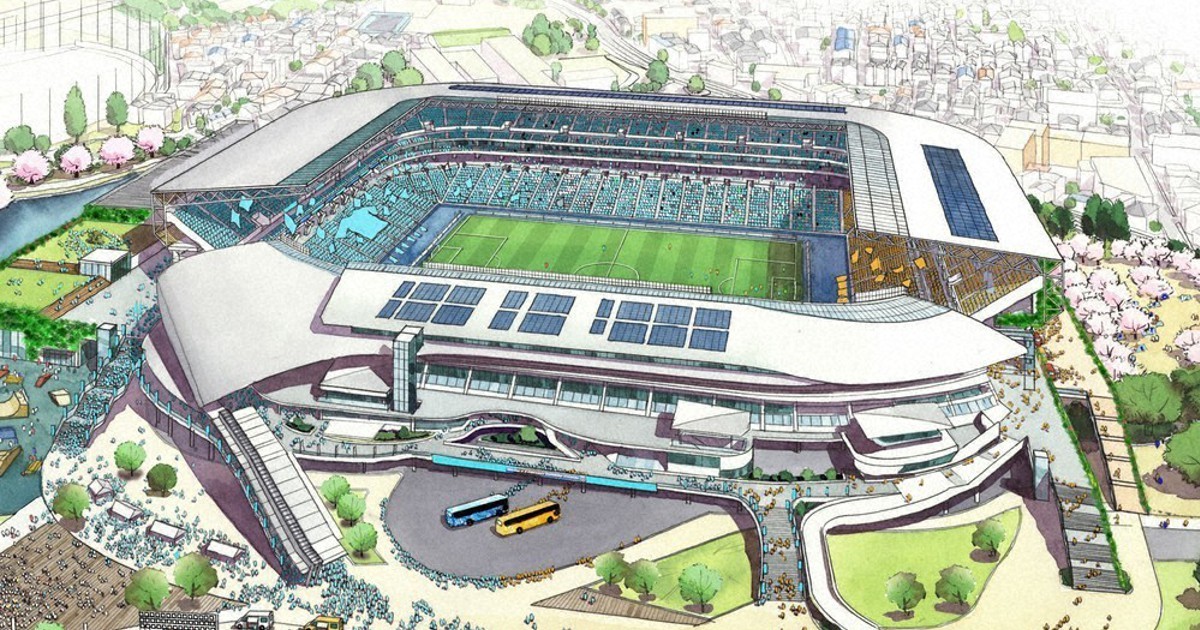 © City of Kawasaki
What changed? It turns out that the City Athletics Association launched a formal appeal to separate football and athletics last year. Member athletes are to move 150 metres north west, to the secondary athletics stadium, on condition that it's upgraded to meet domestic category two, with 5,000 spectators able to attend events. That's not enough to host the largest domestic events, however would prove far better than the current top-class stadium in daily operation.
As things stand now, Kawasaki has one of Japan's best athletics stadiums, but athletes are losing with football in terms of usage. Kawasaki Frontale has the venue booked for 45% of weekend days, which effectively blocks a big chunk of the calendar.
It's also no surprise that the athletics association sees the dominant role of football, because Frontale has built a very significant fanbase and is the only entity able to fill the stadium on a week-by-week basis. For athletics, sell-out events are a fairly rare occurrence, by comparison.
The "Japanese Grêmio" welcomed the municipal plans with great enthusiasm, stressing that such move will not only bring fans and players closer but also the addition of spectator seats will alleviate the difficulty of obtaining tickets.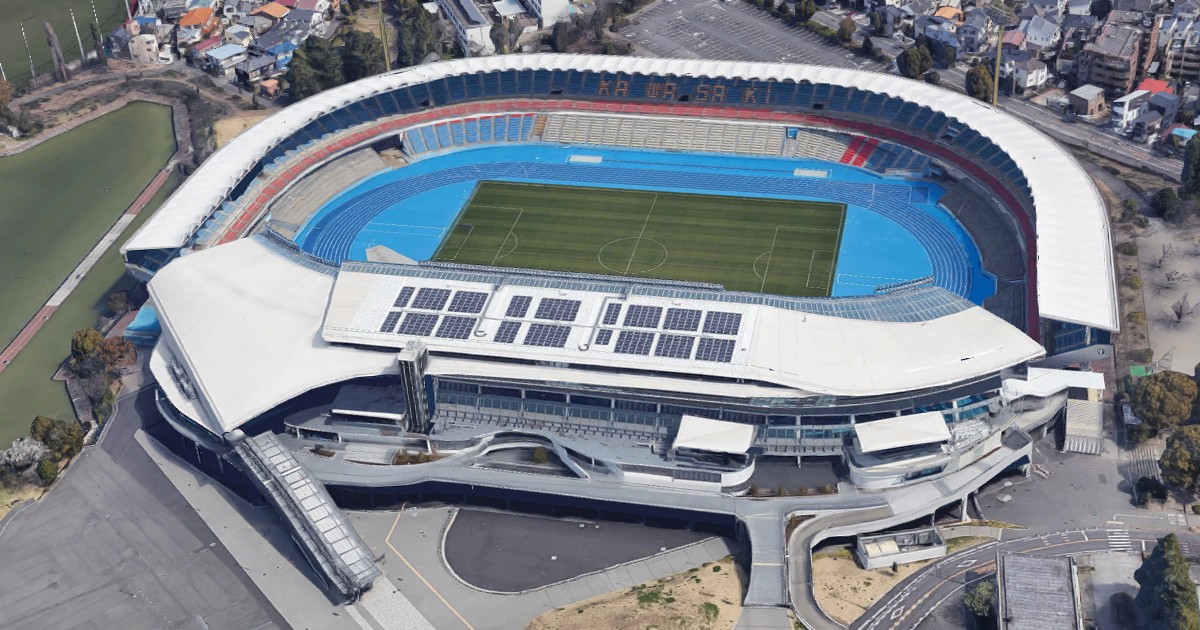 © Google Maps
During the last fully opened season (2019), the club enjoyed regular turnout of 23,272 people with total capacity of 27,500 (effectively, sell-out crowds are already below 26,000). With the proposed new layout Todoroki would grow significantly, reaching 35,000. Along with more compact auditorium the club should be able to further build their brand, appeal and community.
So far the sketch is the only thing to go by, along with description of the planned developments it's the basis of public consultation. Opinions from the community are sought throughout June.
Once gathered and evaluated, they will form the basis for a detailed concept and budget estimate for the move. As is customary in Japan, funding will likely have numerous sources, including public and private entities, corporate and individual donations. Depending on source reviewed, we found deadlines between November of this year and February of 2022 for the final outcome to be ironed out.
Author: Michał Karaś