Euro 2020: As UEFA bans rainbow illumination, other stadiums do it
source: StadiumDB.com [MK]; author: michał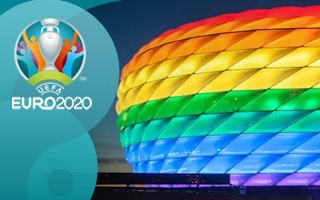 From a simple appeal to an international diplomatic issue, this has really escalated quickly. As UEFA denied the rainbow illumination of Allianz Arena, other stadiums across Germany announce they will be lit in such way.
Editor's note: We weren't planning on covering this issue but since its scale is now global, it's worth the time to show how we got to this point and what point that is. Clearly, it's a piece of an important social discourse, so let's go through the facts as they happened.
---
Exactly a week ago the Hungarian parliament approved a new law aimed at "protecting children" from exposition to homosexuality. Modeled on Russia's 2013 bill with similar phrasing, the legislation strictly prohibits exposing children to anything that can be loosely considered homosexual propaganda.
While authorities argue it's about protection from inappropriate content, the law is lax enough that it could seriously impede education and negatively influence the social standing of LGBT citizens, as has been the case in Russia.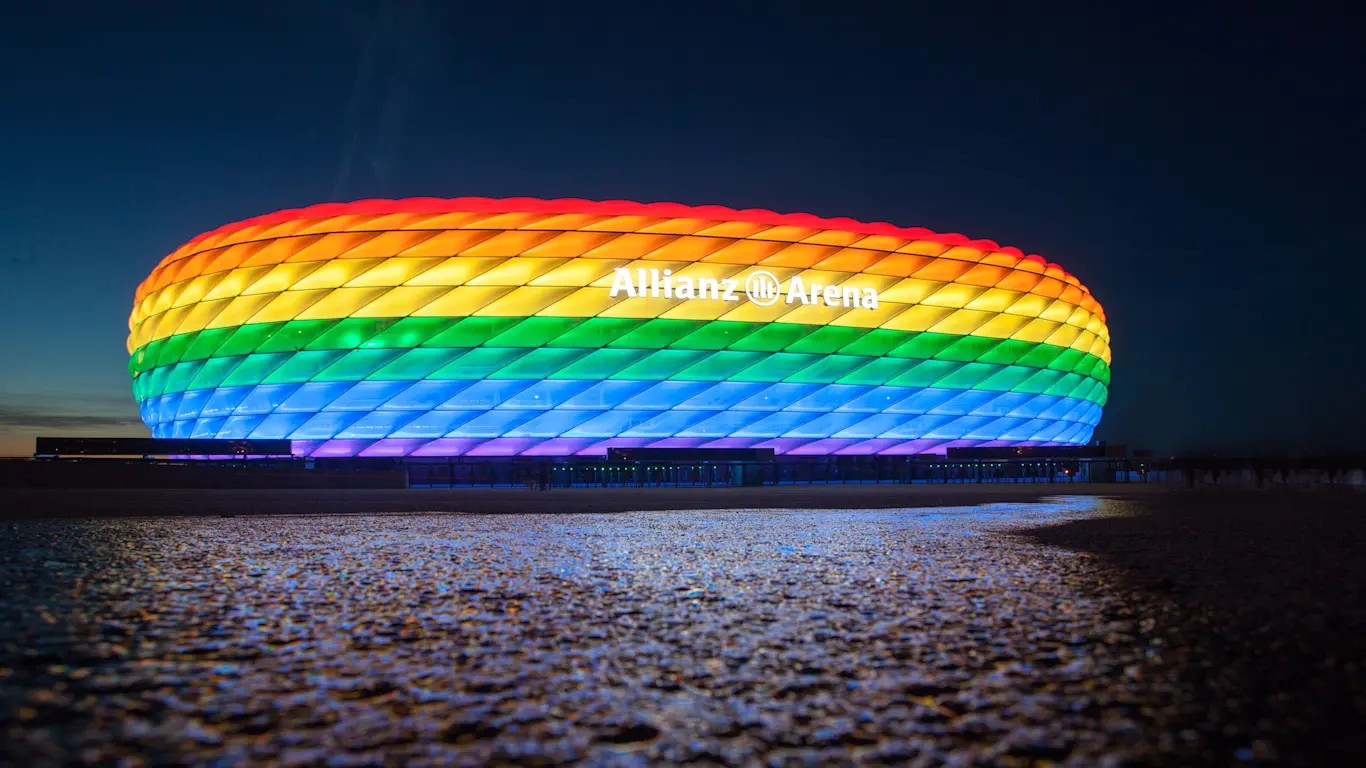 Allianz Arena was illuminated in rainbow colours in the past, including for the Holocaust remembrance © FC Bayern
Just a couple days later the mayor of Munich Dieter Reiter has publicly appealed to UEFA (the governing body currently manages Allianz Arena) to use rainbow illumination during the final group game, between Germany and Hungary (tomorrow, 9pm CET). This was, in his mind, a gesture of solidarity with LGBT people in Hungary.
The appeal became a 'hot potato', with even the German FA (DFB) suggesting it would be more appropriate to use the illumination on a different date. Hungarian foreign ministry also got involved, with minister Péter Szijjártó accusing Germans of trying to mix politics and sport. Interestingly, there was no similar reaction when a banner 'anti-LMBTQ' was presented at Puskas Arena during the first group game (UEFA is examining the incident, though).
As late as yesterday UEFA tried to dodge a bullet by claiming there was no official notion in this respect, which immediately caused such official bid to be introduced. Today, UEFA officially replied that the illumination would not be used because of the "political context". The federation did offer other dates to express solidarity with the LGBT community, on non-matchdays (June 28 and July 3-7).
Because this decision by UEFA was anticipated, yesterday evening the issue escalated further. Eintracht Frankfurt's spokesman Axel Hellmann announced last night that Deutsche Bank Park will be illuminated in 6 colours. The step was quickly followed by Cologne's RheinEnergie-Stadion. As of writing this, exactly the same is set to happen at Berlin's Olympiastadion and Augsburg's WWK Arena.
Author: Michał Karaś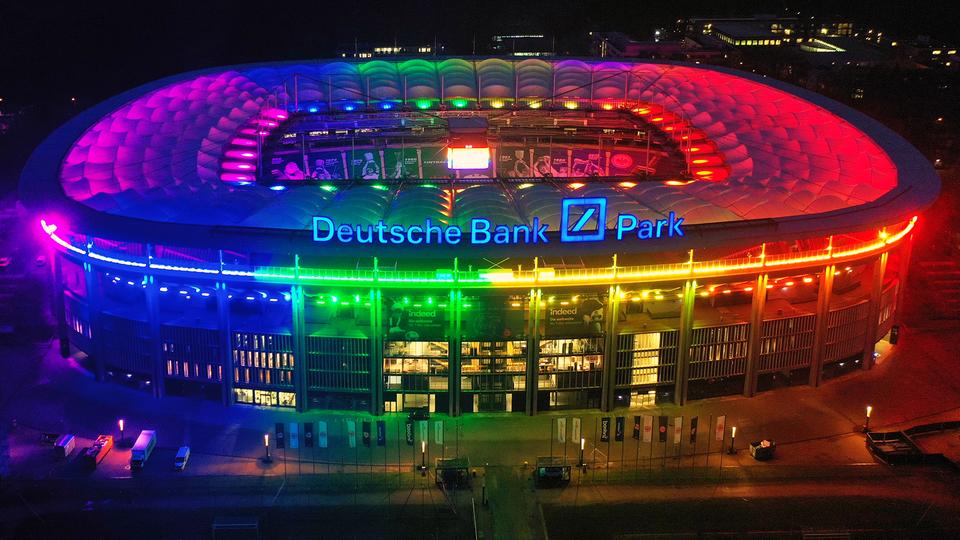 © Patrik Meyer / Eintracht Frankfurt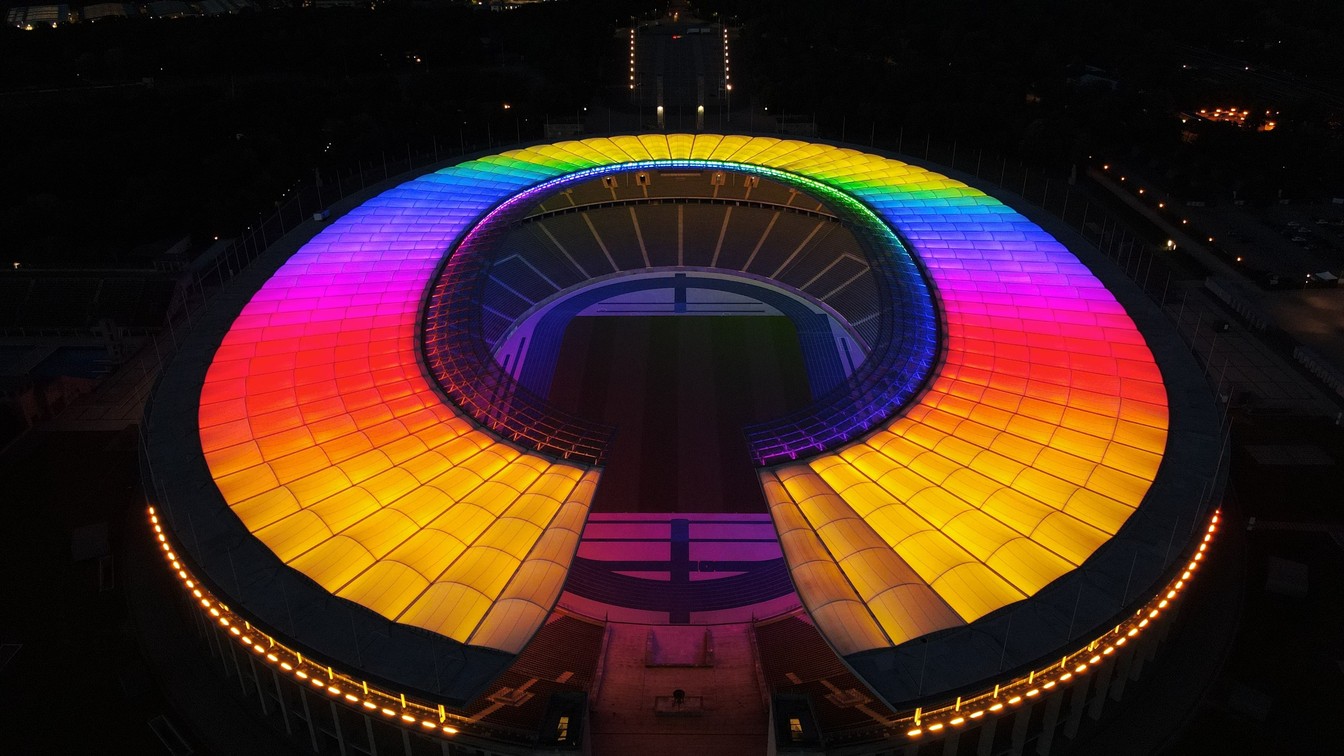 © Olympiastadion Berlin GmbH