England: Norwich team up with Eleven Sports Media
source: Eleven.tv; author: michał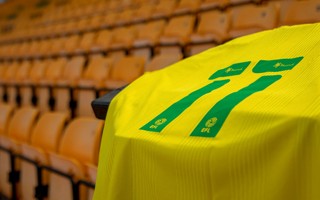 Promotion back to the Premier League should boost Norwich City's revenue. In order to make the most of their upcoming media exposure, the Canaries have teamed up with Eleven Sports Media.
Norwich City are launching a new community partnership platform for local businesses together with Eleven Sports Media. The platform will give companies across the region the opportunity to promote their brand on high impact mid-tier LED displays throughout Carrow Road.
Their messages will also be displayed via a range of other digital platforms designed to reach fans at every stage of the matchday.
Community Partners will also feature on Eleven's StadiumTV and StatZone channels, which use innovative live, stat-driven, content designed to engage fans throughout the matchday.
The support the club receives from the local business community is invaluable to the on-going success of the club, both on and off the pitch. In an effort to create more opportunities for local businesses to align their brands with the club, we have launched our new Community Partner partnership package.
The partnership tier will be managed by Eleven Sports Media, who also power a lot of the fan engaging technology at Carrow Road. Eleven Sports Media have long been experts within their field and will help bring the Community Partner offering to businesses throughout Norfolk and Norwich. said Ben Tunnell, NCFC's head of commercial development.