England: Burnley announce stadium digital transformation
source: StadiumDB.com [KT]; author: Karol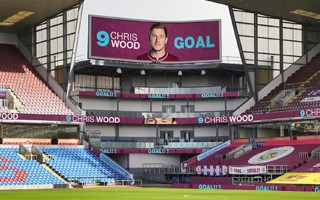 Turf Moor will never look the same. Burnley FC revealed plans to improve its home ground with innovative digital branding and state-of-the-art LED big screen technology.
The Premier League club aims to install new digital signs at the Turf Moor. LED branding technology will replace old static boards and will find place across all four sides of the stadium. What is more, two LED big screens in the north-east and south-east corners will give fans the benefit of HD replays, the latest matchday updates and additional entertainment. The scope of works will also include, fully integrated and connected, new digital signage and wayfinding installed throughout the public areas inside and outside the stadium.
© Burnley FC
Burnley chairman Alan Pace said: These plans mark the next step in our long-term vision to improve Turf Moor and introduce world-class technology at Burnley Football Club.
The renovations plans seek to improve the matchday viewing experience for both spectators in the stands and those watching on TV. Additionally, it is supposed to have a positive impact on the exposure for local businesses and club partners. All modernisations are an expression of ambitions to make Turf Moor one of the most digitally connected venues in English football.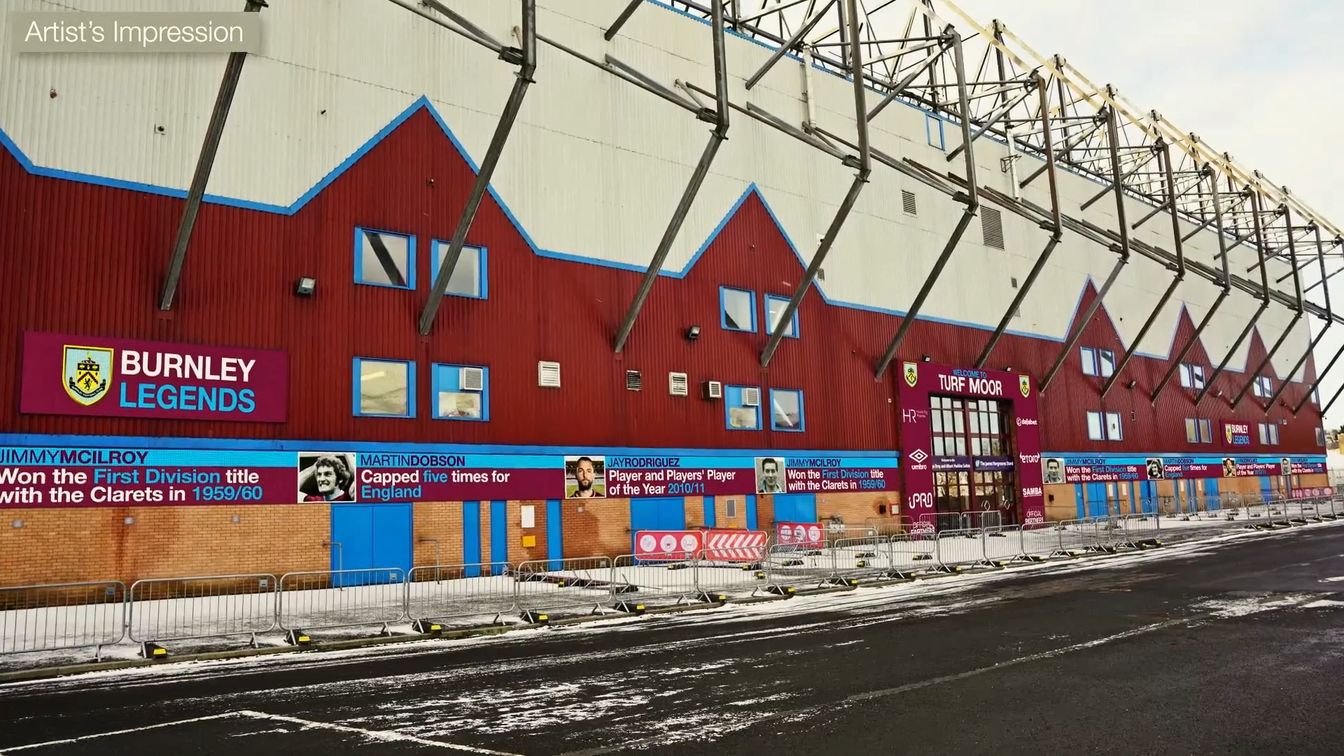 © Burnley FC
Upgrading old traditional signage will not only help the club to unlock its commercial potential to national and international brands, but also provide local businesses with uplifted branding and a new opportunity to benefit from the Premier League's global reach. Pace added.
Initial work could be done in time for the 2021/22 season. Preston-based stadium engagement specialists ADI will oversee the ambitious project. As global leader in LED screen technology, ADI has rich experience in similar projects.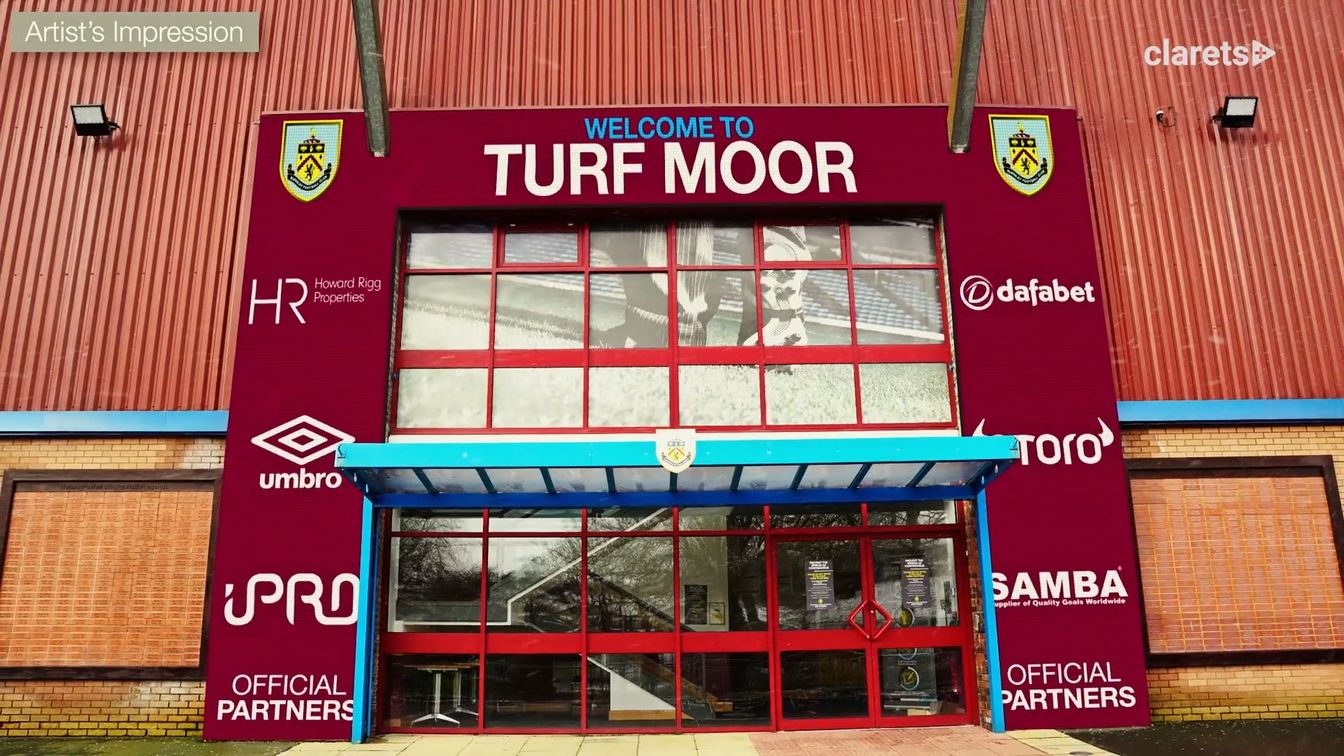 © Burnley FC
The company offers innovative solutions combining the latest LED, broadcast and production technologies, for the world's leading brands, events and venues. The Lancashire firm has been responsible for the introduction of similar technology for world-class sports organisations including Formula One, Borussia Dortmund and Royal Ascot.
Premier League clubs are now preparing to have fans return in accordance with the government's reopening timetable. Following the UK government announcement, the final two PL matchweeks (May 18-19 and May 23) will see a group of supporters at the stadiums.
The plan assumes a gradual reopening and allows to host up to 10,000 people or 25% of total seating capacity - whichever is lower - to be allowed in outdoor venues. The Premier League also confirmed that full stadiums are the aim from the start of the 2021-22 season in September.
Author: Karol Tatar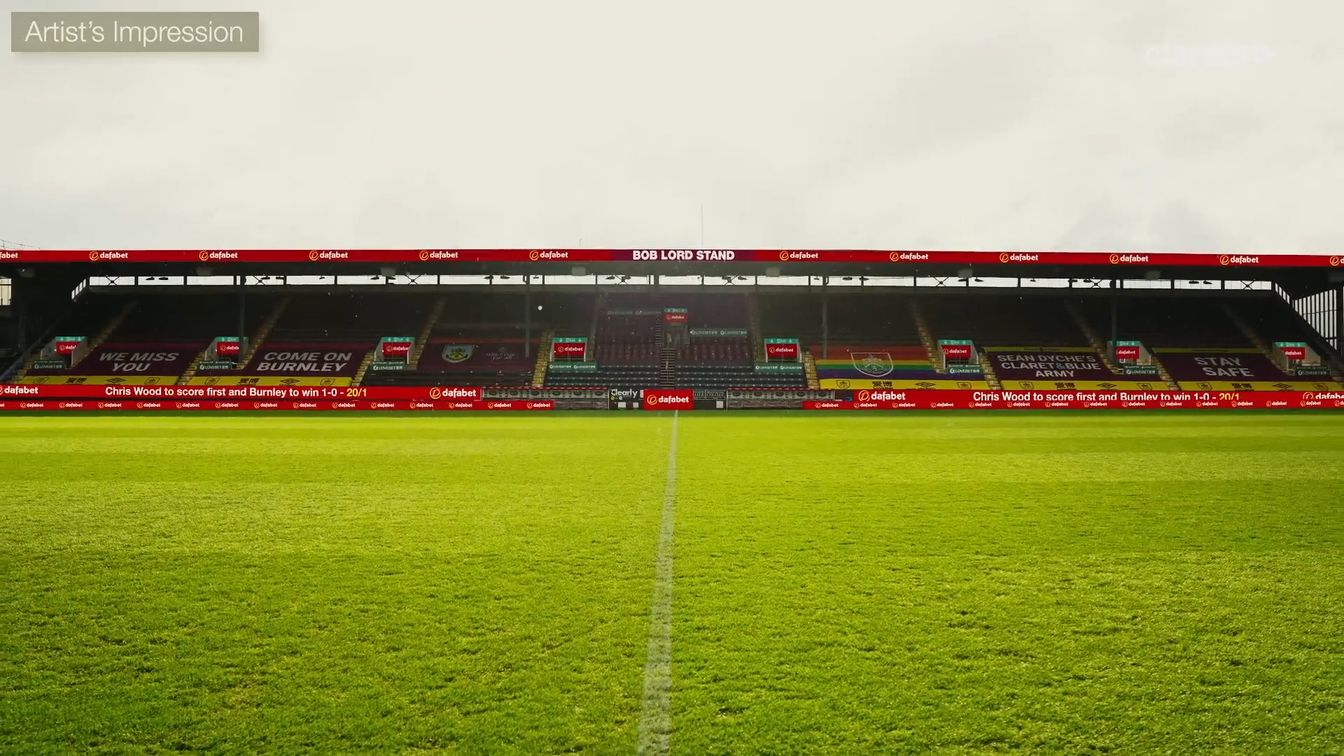 © Burnley FC