Poland: Poznań hoping to deliver a showcase eco stadium
source: StadiumDB.com [MK]; author: michał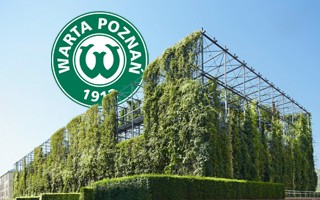 While the number of new stadiums across Poland is impressive, hardly any of them can be seen as a major statement for sustainability and ecology. Now Poznań wants to take the lead.
With well over 20 stadiums delivered since having joint the EU, Poland now has some of the most modern football facilities across the Union. However, timing and economical constraints mean that Poland was left out of a couple of trends.
As an example, most were commissioned before LED lighting became commonly affordable, thus their lighting technology might already be behind. Another example is the lack of photovoltaic panel use, despite substantial surfaces available. With stadia commonly becoming a burden for their respective municipalities after opening, additional spending on new technologies became politically unpopular.
In comes Poznań with a breath of fresh air. Today Poznańskie Inwestycje Miejskie (PIM, English: Poznań Municipal Investments) announced further work on Warta Poznań's stadium.
© Poznańskie Inwestycje Miejskie
Why does Warta need a new stadium?
Historically, Warta enjoyed periods of huge popularity, even being far larger than today's regional powerhouse, Lech Poznań. Proof of that is their former stadium, which at peak hosted crowds of 60,000 people. However, Stadion E. Szyca was closed in 1998 and has since been overgrown by wild vegetation. Warta in turn, moved just a stone's throw south, to their secondary stadium commonly known as Ogródek (the Garden).
The club has been doing much better in recent season, reaching top tier in 2020 and managing to retain the status after defying all expectations and ending 5th. But the success wasn't enjoyed in Poznań because the club had to play host games in Grodzisk Wielkopolski due to lack of proper stadium.
At present Ogródek consists solely of tubular stands for under 3,000 people, following the 2020 demolition of the dilapidated west stand. The city has been investing in upgrades in recent years but not enough to meet minimum requirements yet. Last year the very first floodlight masts were erected, while right now work is underway to finish undersoil heating.
Garden to become an eco benchmark
The one major thing lacking for Warta to return home is capacity. Ekstraklasa requires at least 4,500 seats, of which 1,000 have to be covered. Poznań wants to use this occasion and build one grandstand that would set new standard in ecology across Poland. On Friday the design tender was launched, with bidders welcome until June 2.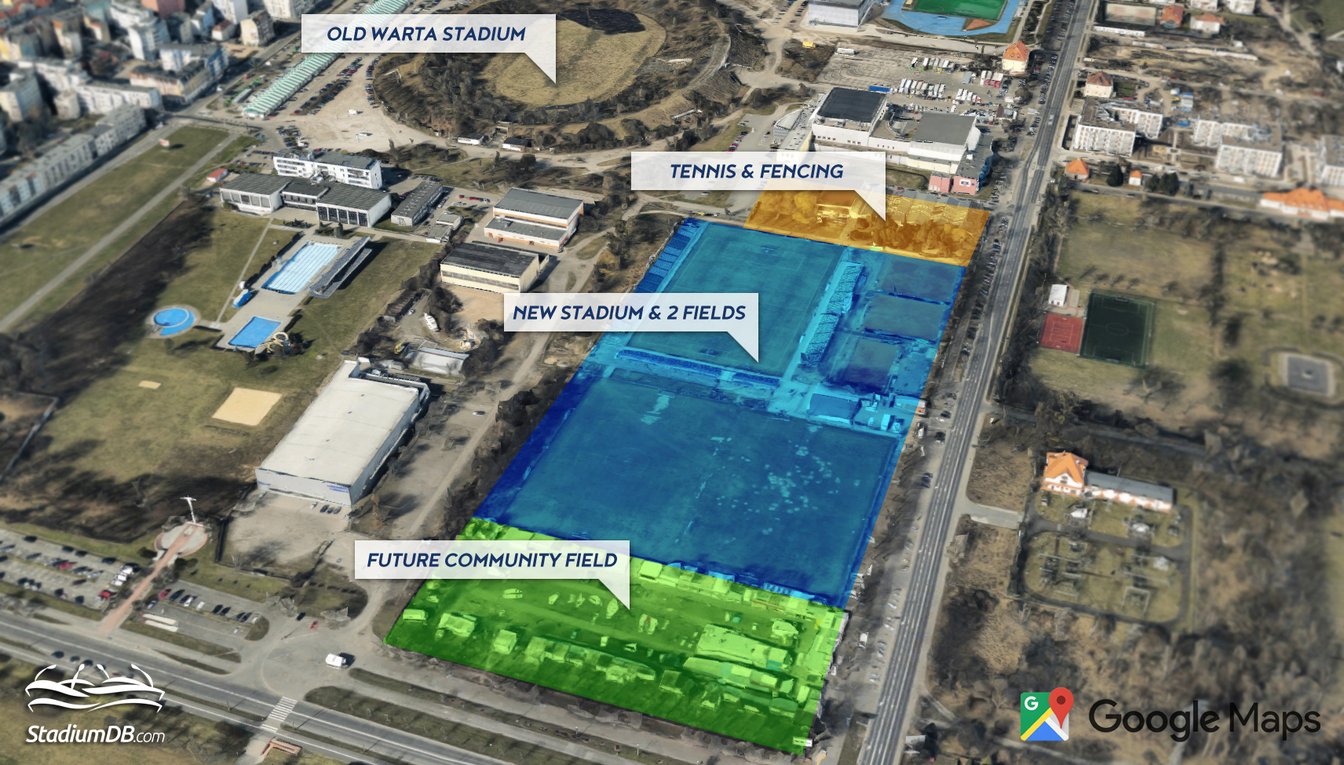 The winning bidder will have to design two variants of the same grandstand. One for the minimum of 4,500 spectators, one for 6,000. Also, because of the stand's substantial size, current tennis and fencing facilities behind the stadium have to be relocated. New ones should be designed behind the north goal as part of the same tender. Finally, south of the new stadium, two training fields are to be upgraded (one natural, one synthetic and covered), while the southernmost part of the plot is to be reserved for a future 3G community field.
Most importantly, the tender is focused on creating the most welcoming, inclusive and ecological space possible. Material-efficiency will be promoted, along with photovoltaic panels and rainwater use (the last one is already commonly harvested and used in Poland). But that's only the most basic part of the scheme.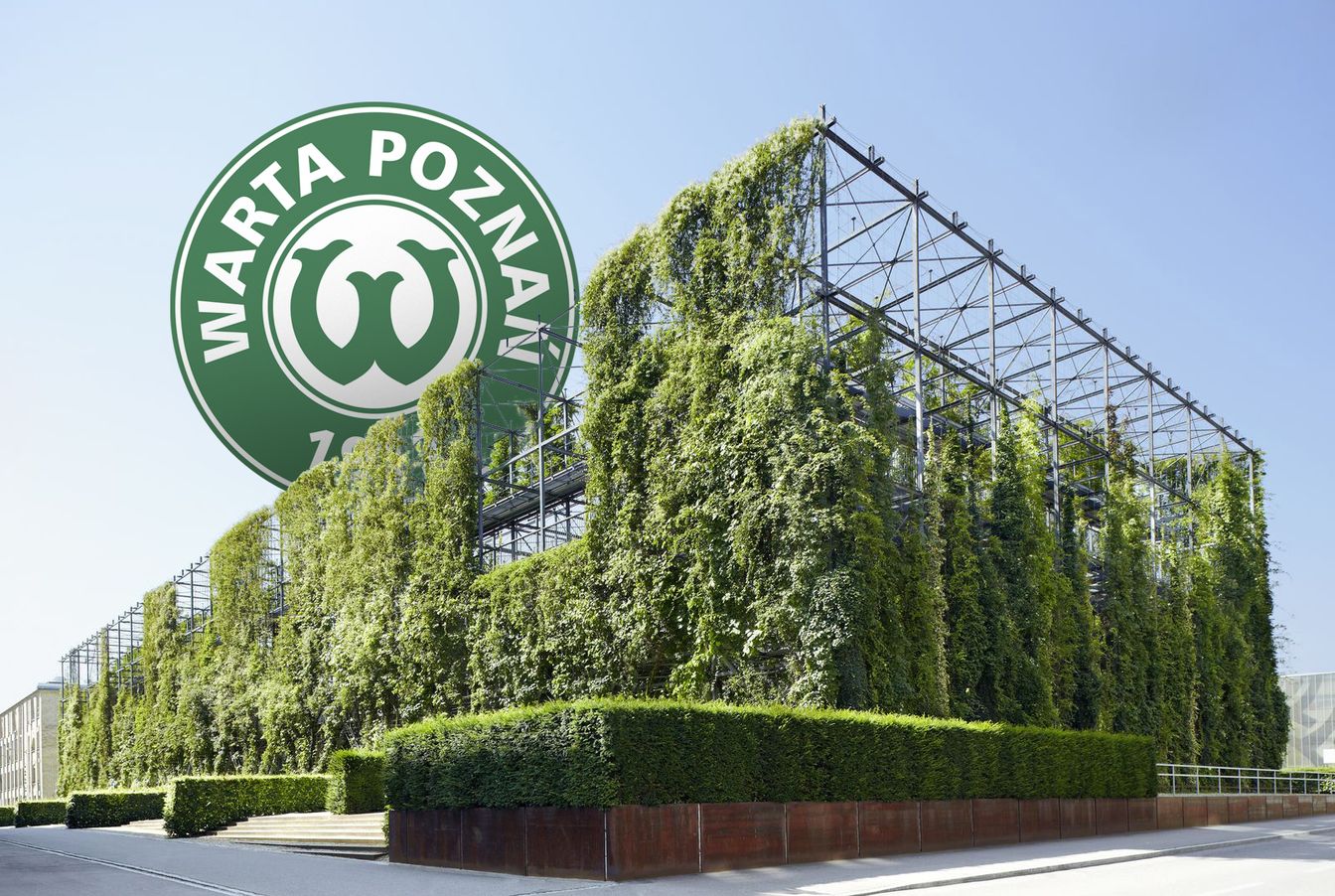 © Jacob Rope Systems [our illustration is based on one of the most efficient green facade systems, supplied by Jacob Rope Systems]
Very much in line with the stadium's nickname, Ogródek will be adorned with greenery all around. Vertical gardens or green facades are planned, part of the roof could become a flower meadow, while safe space for bee hives and birdhouses is also expected. Add to that electric car/scooter charging stations and bicycle parking, the building should encourage leaving cars behind.
Making use of natural ventilation, the new grandstand should be open both literally and in terms of inclusivity. Visitors with varying disability levels should find their place, whether they use wheelchairs or are visually impaired. An ecological playground, educational green path and meeting points are also planned, with everyday community use in mind. We have to wait for the final outcome before judging, though. Once contracted, complete documentation is expected within 300 days, hopefullyy allowing groundbreaking in 2022.
Author: Michał Karaś