Italy: Temporary stadium in Bologna closer to fruition
source: StadiumDB.com [MK]; author: michał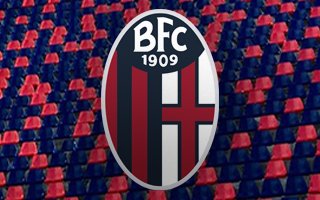 Construction of a new secondary stadium for Bologna FC is about to begin in a couple months, according to the club's new partner and naming rights holder of said stadium.
As revealed by Stefano Cigarini, CEO of Bologna-based FICO, there's a memorandum of understanding between his company and Bologna FC regarding the construction of a temporary stadium. Its name, according to the agreement, will be FICO Arena and the location is just beside FICO Eataly World, a food-themed commercial complex.
Under the agreement, the venue worth some €15-16 million ($18-20m, though higher estimates have also been floated) will sit on the northern edge of FICO's land, next to CAAB (Agro Food Center of Bologna). Once final signatures are in place, construction should begin within a couple months, around late summer, according to Cigarini.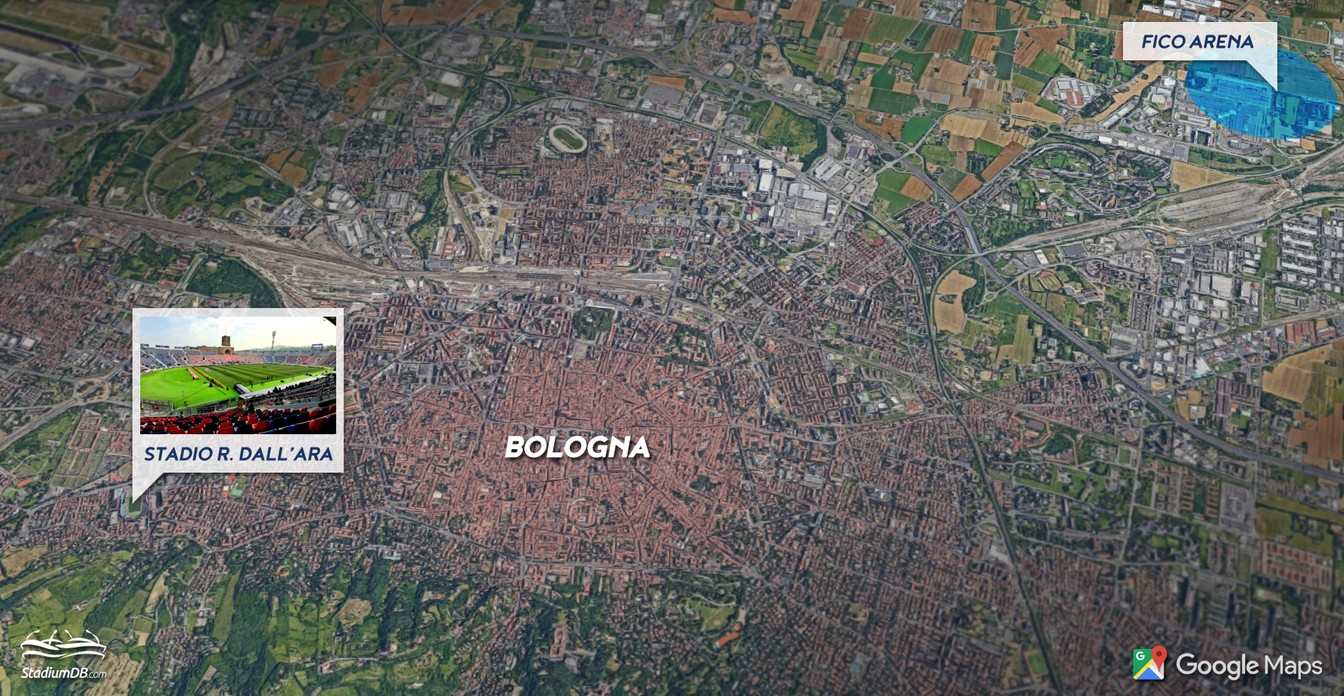 The memorandum of understanding on the new temporary plant is there, the final text will be drawn up and the signatures will be applied soon. It will take 6 to 9 months of work. Cigarini told La Gazzetta dello Sport, implying that Bologna FC will be able to relocate to the new stadium ahead of the 2022/23 season.
As stressed by Cigarini, FICO will not take financial part in the project, funding is supposedly up to Bologna FC and Istituto per il Credito Sportivo (ICS). FICO in turn covers all of the logistics, including road access, 3,400 parking spaces and secondary leisure uses around. Both the club and shopping centre are to benefit from such partnership, each drawing visitors to one-another's facilities. Already now FICO is reportedly responsible for 11% of all out-of-city visitors to Bologna.
The new stadium should accommodate app. 16,000 people and will be entirely modular, although able to meet even international standards. In this respect it should be similar to Cagliari Calcio's Sardegna Arena.
Temporary stadium not just for Dall'Ara's reconstruction
The main goal of the secondary modular stadium in Bologna is securing a safe haven for the football club for the duration of Stadio Renato Dall'Ara's reconstruction. That process should begin around mid-2022. Having a temporary home ensures logistical safety even if proceedings or works at the main one are delayed.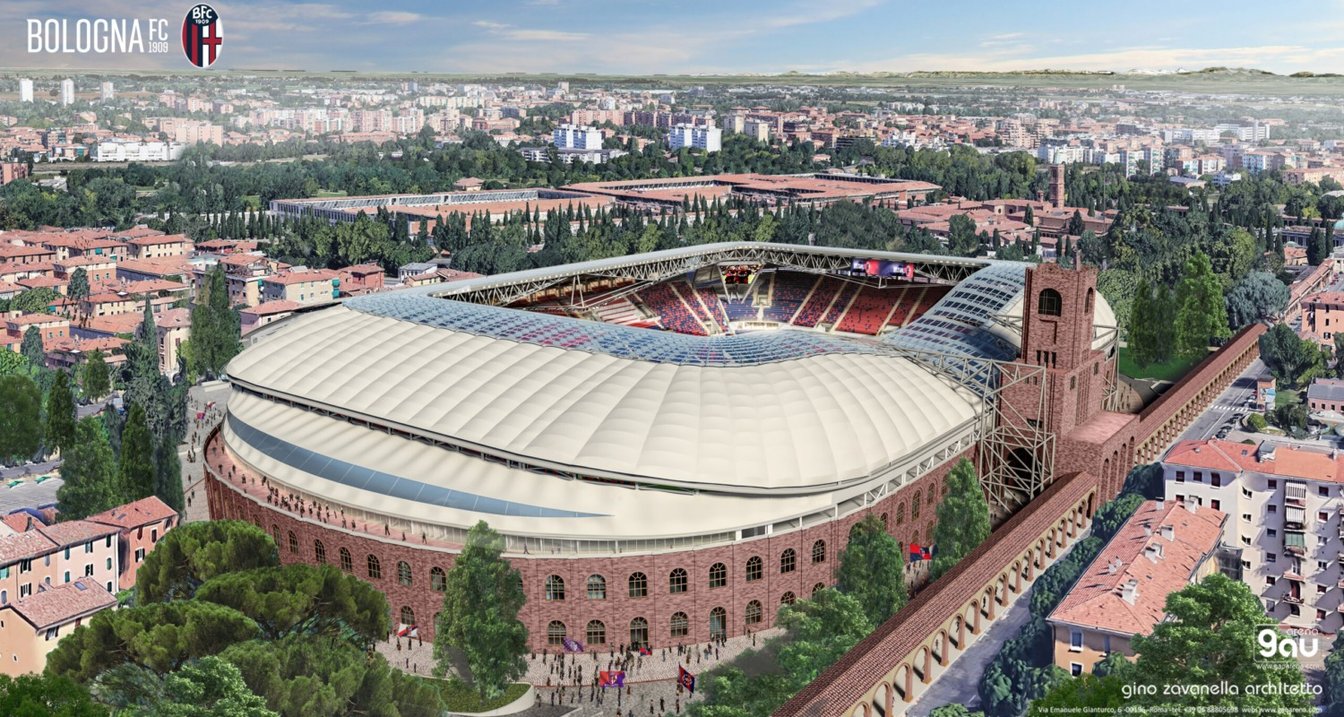 © Bologna FC, GAU Arena
Interestingly, FICO Arena will not disappear once Bologna FC move back to Renato Dall'Ara. Downsized to some 3,000 spectators, the stadium will serve the club's youth and women's teams, as well as hosting other events, managed by FICO.
Renato Dall'Ara should be usable again after no fewer than 2 years of reconstruction. It will retain its historical outer walls and the Marathon Tower, however inside it will be a brand new stadium for over 30,000 people. Its price tag is expected to reach €100 million ($122m).
Author: Michał Karaś