Indonesia: Jakarta's megaproject passed halfway point
source: StadiumDB.com [TS]; author: Tomasz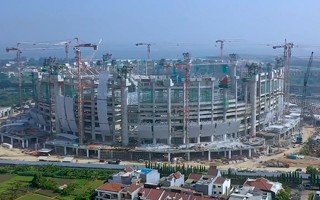 One of the largest stadiums in Asia is likely to be inaugurated next year. Its construction enters the decisive and most difficult phase. The roof structure is to be lifted soon.
October under optimistic case scenario
Completion of construction works for Jakarta International Stadium is scheduled for October this year or in the worst case for December. Indonesian media report that approximately 54% of the facility has been completed (as of 21 April 2021). This is almost 5% less than planned. The delay is due to unfavourable weather conditions at the beginning of March and problems with relocation of local residents.
In connection with the works on the assembly of the main roof structure, it is necessary to relocate 74 families who still live around the stadium and are reluctant to change their place of residence. Over 500 families have already been resettled. Many of them lived there illegally.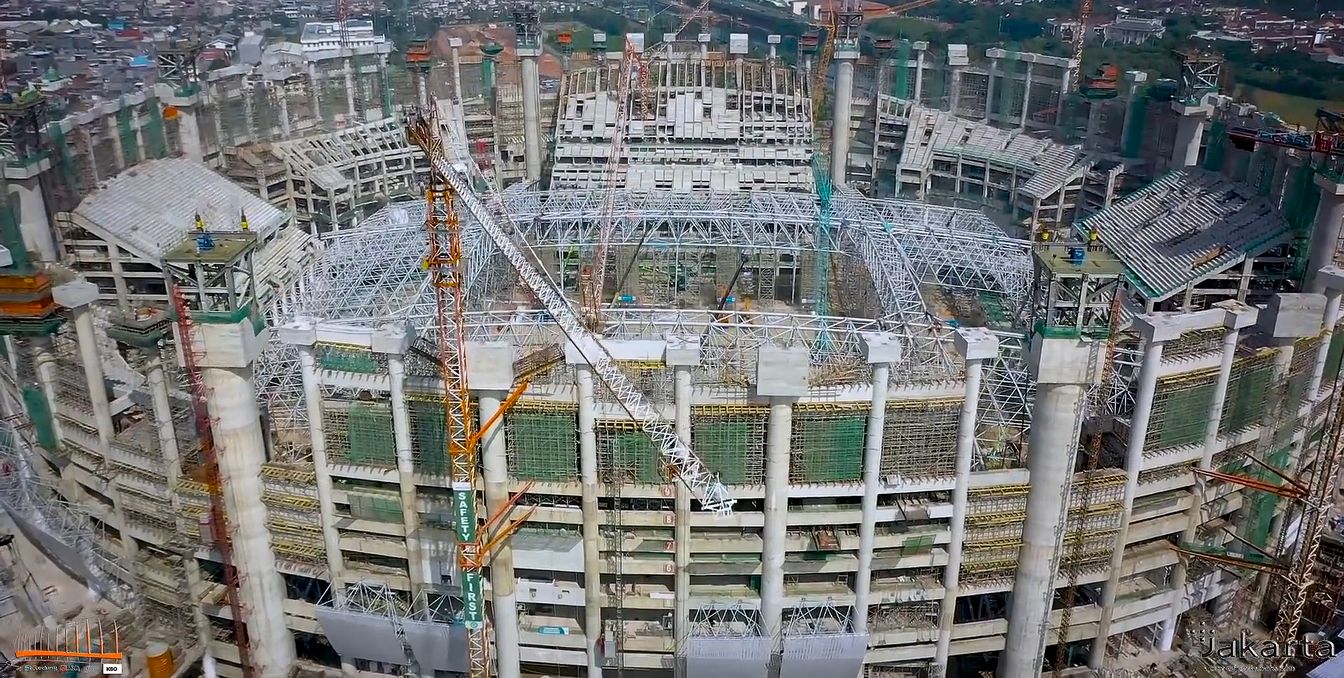 © PT WIKA Gedung Official Youtube
The demolition of the houses located in this area is one of the conditions for the commencement of works related to the lifting of the retractable roof structure, weighing 3,900 tons and spanning 267 metres. Problems with the residents are also delaying works on the northern side of the stadium.
"Big lift" is coming soon
At the end of April, preparations for the "big lift" of the stadium's roof began. Safety procedures have been checked and the elements that make up the roof structure have been thoroughly controlled. A special hydraulic jack for lifting the entire structure is also in preparation
The roof will be raised to place it on 8 columns that will serve as support points. The whole process is expected to take 15 hours. It is over 70 metres from the ground level to the highest point of the canopy. An observation deck is to be built at this height.
In addition to the assembly of the roof, works are carried out on prefabricated stands. Fire and plumbing installations are also being implemented. The main pitch of the venue is to have a hybrid surface with a lifetime of 1,000 hours. Two training pitches with stands for 600 people will be built around the facility. It is also known that commercial space will be located on the eastern side of the stadium.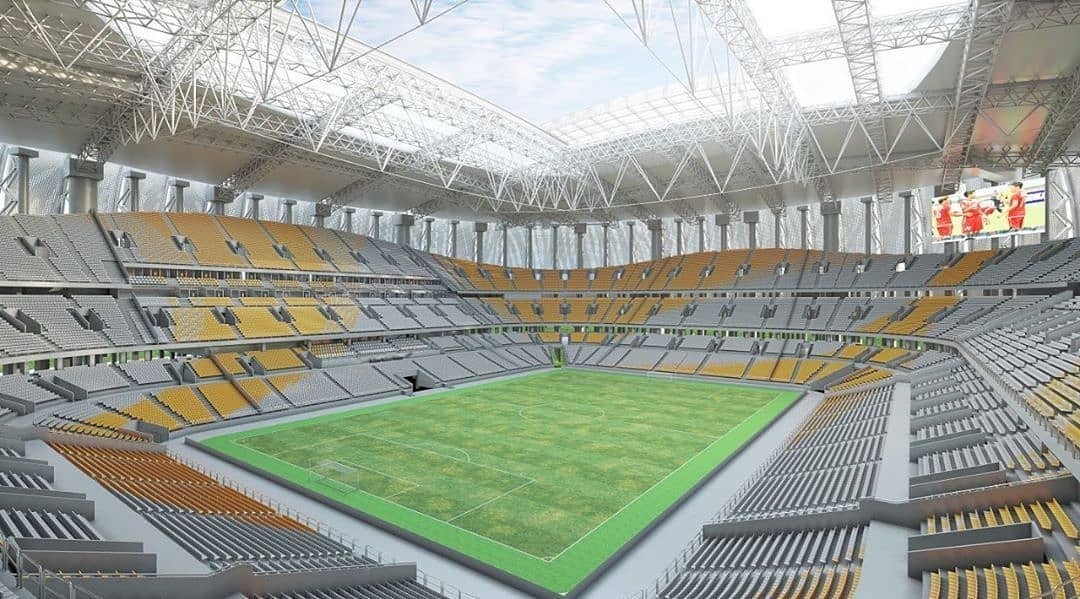 © PT WIKA Gedung Official Youtube
The facility, built on an area of 220,000 square metres, is to be well connected with the rest of the city thanks to rail transport. Persija will be the host of the arena, although it is possible that other clubs will also play at the stadium. It is planned to invite teams from Europe to friendly matches. Jakarta International Stadium will also host concerts and other cultural events.
Author: Tomasz Sobura