Egypt: Symbolic milestone for the Red Castle
source: StadiumDB.com [MK]; author: michał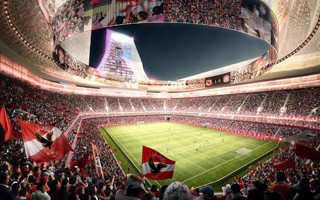 Today the largest club of Egypt (arguably of Africa altogether) officially mounted the cornerstone for a new 50,000-seat stadium. If it gets built, it could help make Al Ahly a global brand.
If you're new to African football, Al Ahly might be a fresh name. But if you've seen at least one season of CAF Champions League, you know their power. This Cairo-based team is the reigning champion and record holder with 9 tiitles, considered one of two Egyptian powerhouses (along with archrivals Zamalek).
Today Al Ahly invited officials of local, regional and national prominence to the western outskirts of Cairo, in Sheikh Zayed City. The reason was prominent as well: the 'Red Castle' club today mounted the foundation stone of its future stadium, the first club-dedicated modern stadium to be built in Egypt. Even the country's president expressed explicit support for the project.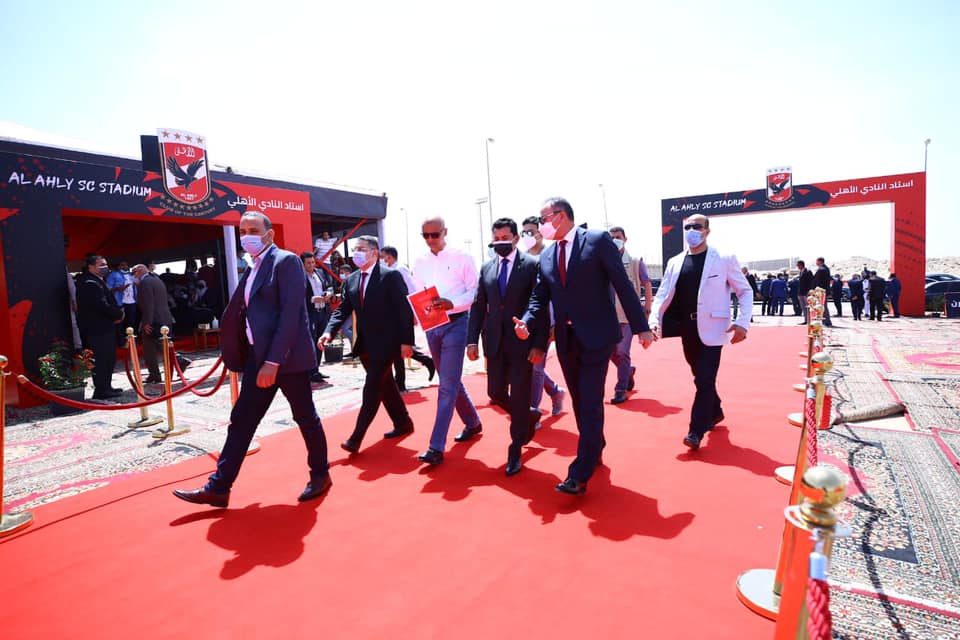 © Al Ahly
You might say that today the construction officially began but that wouldn't be entirely true. First, actual enabling works began back in 2018 and intensified last year. We're not at foundation stage yet, too early for that. Second, the actual final design isn't ready yet, which means physically construction won't begin any time soon. And that's not a delay, as the club's president Mahmoud Al-Khatib explained today. Al Ahly's goal is to have the stadium operational by 2026, which leaves more than enough time for design, tendering and construction.
What will the new stadium be like?
If successful, the effort by Al Ahly will be something of a groundbreaking project. Not that club-owned stadiums haven't been operating across Africa but we're yet to see a football club commission this kind of facility.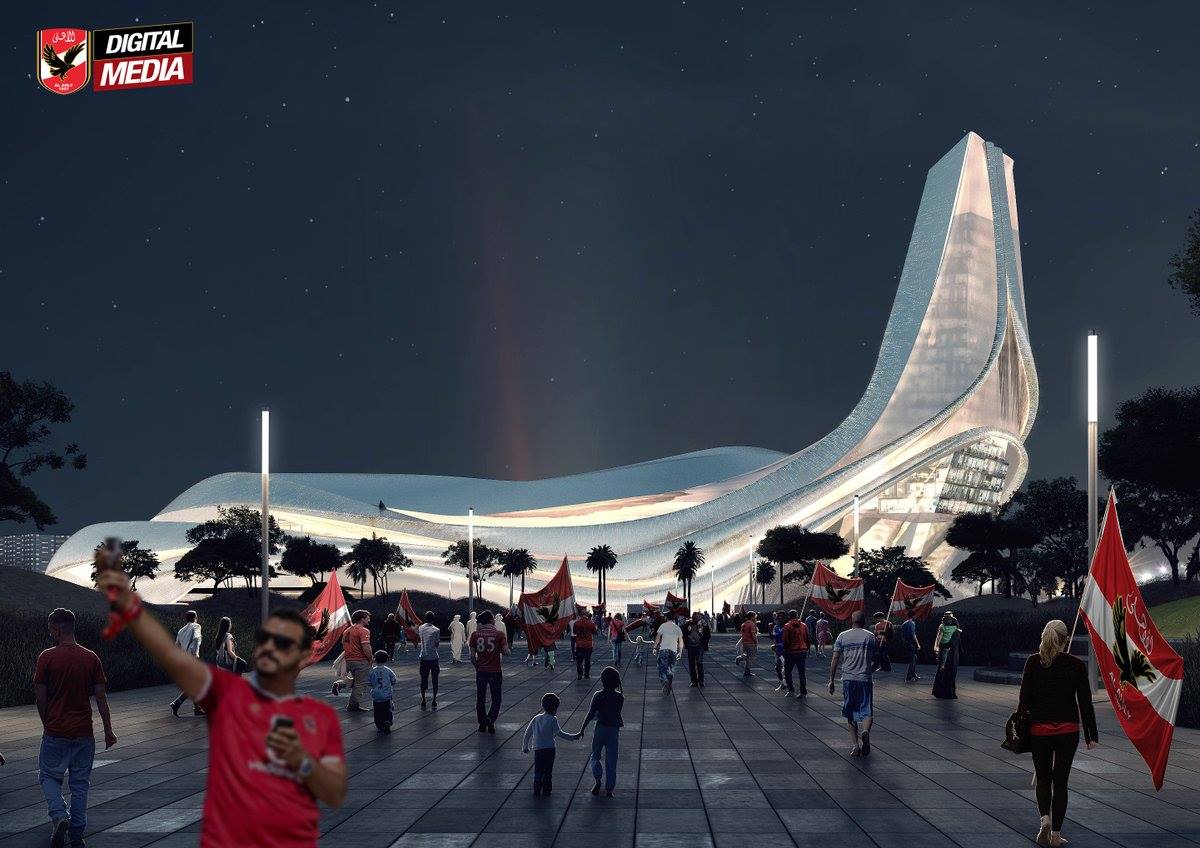 © Popuolous, Al Ahly
And while no final design is known, we have some idea of how it would look like. After all, Al Ahly already employed two famous brands to deliver masterplans of the facility. First, in 2016, the vision by Albert Speer + Partner was revealed. Then in late 2017 another one, this time by Populous, has surfaced. We've shown you the first one years ago, so this article is accompanied by renderings of the second concept.
Both these schemes considered a stadium for up to 60,000 people. Today the scale was somewhat reduced, to 50,000 permanent capacity. It's considered sufficient for most games and if more is needed, there are two larger stadiums within reach, the Cairo International Stadium (74,000) and Borg El Arab (86,000).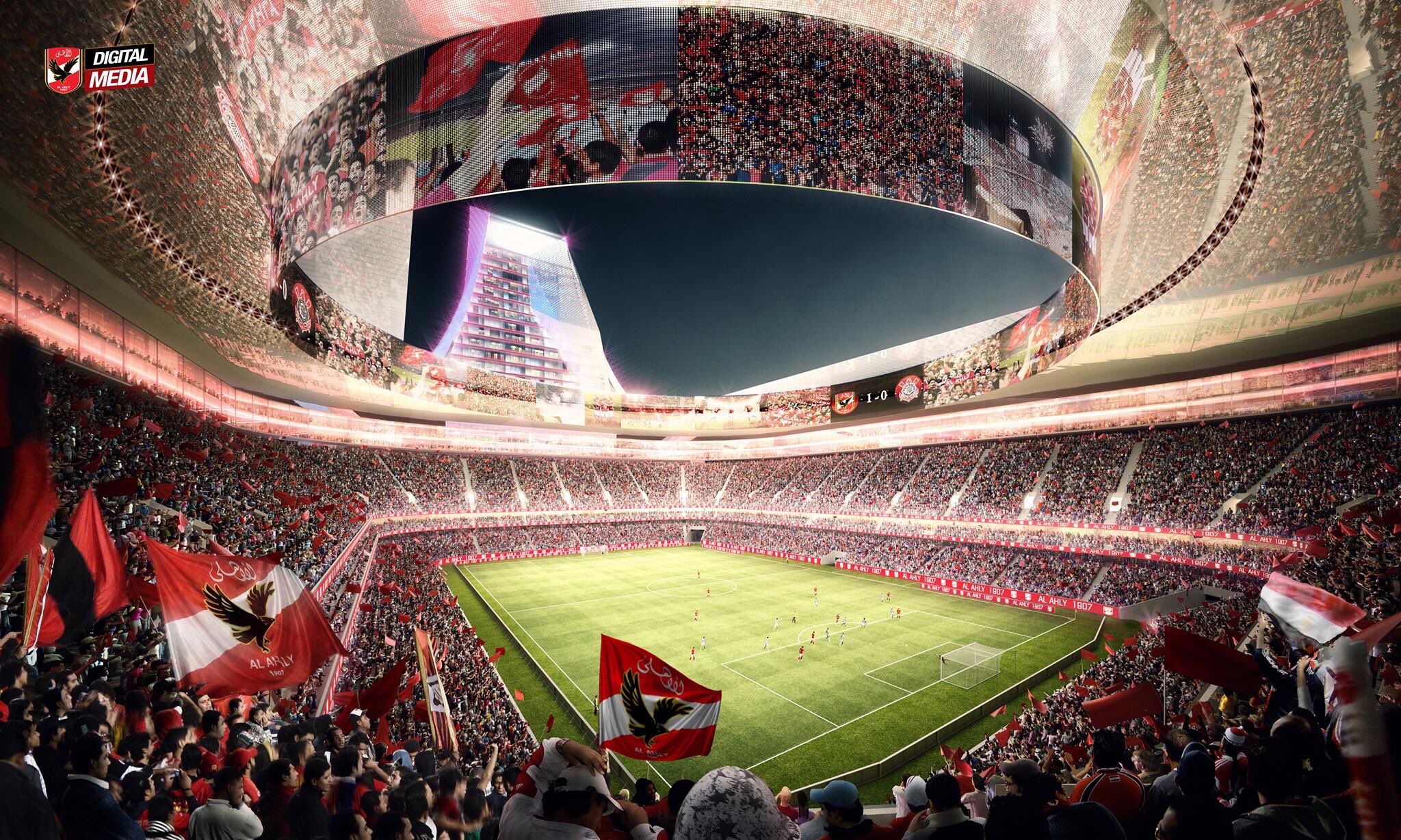 © Popuolous, Al Ahly
The new venue will become Egypt's largest football-specific venue, covering 48,000 square metres out of a plot spanning 23.1 hectares. Aside from the main venue, numerous secondary facilities are expected, like a hotel and smaller sports facilities. The commercial component is necessary to attract private partners, who would help co-finance the scheme in exchange for future revenue.
Detailed financial scheme hasn't been revealed today and that's understood, it's simply too early. Only once all technical and economic documentation is prepared, the price tag will become clear. But, according to statements made today, the hard part is over and Al Ahly will not back out from the scheme.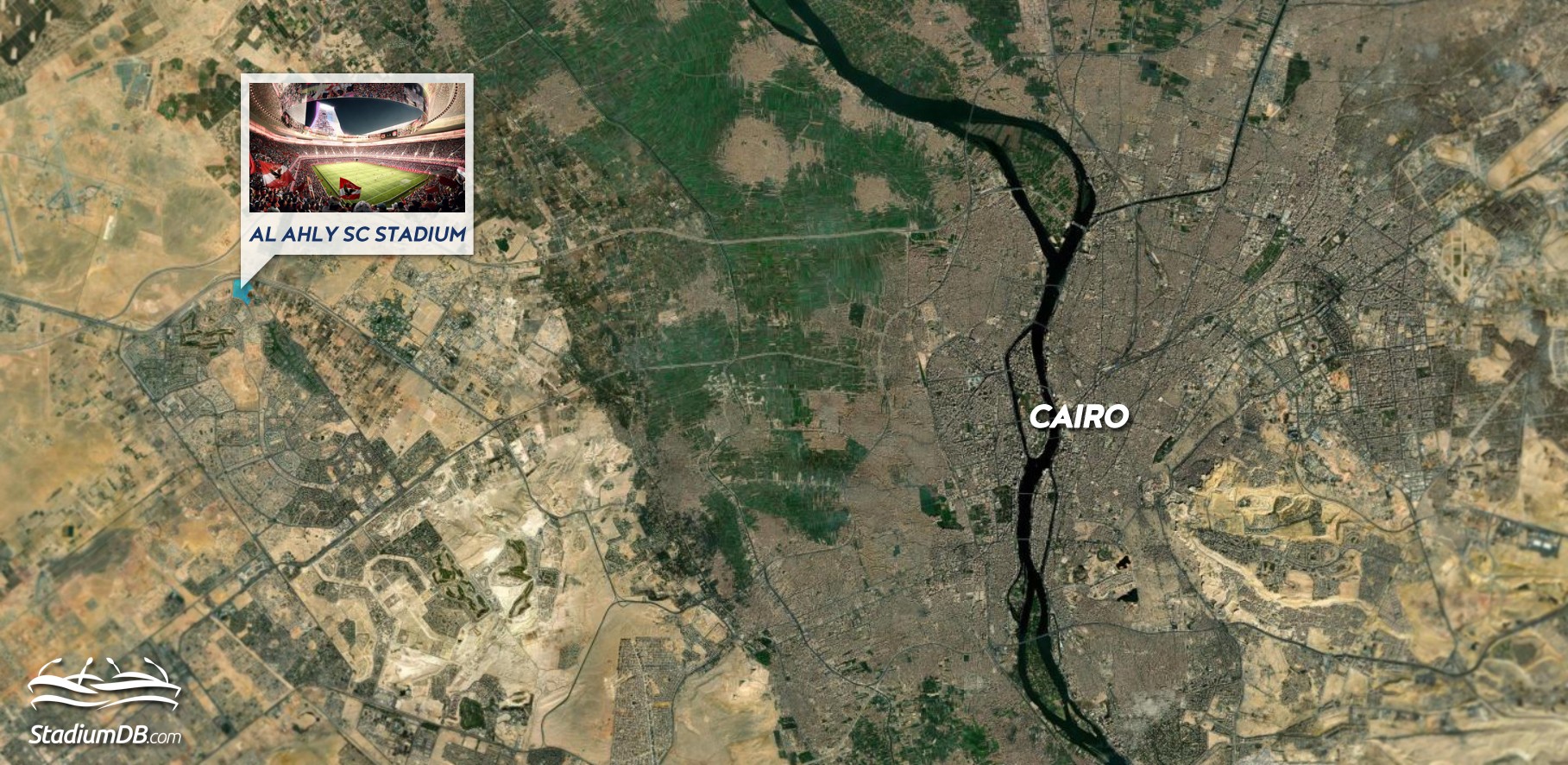 Currently the club is using two stadiums. Top games can be played at the Cairo International Stadium, while smaller at Al Ahly WE Stadium in Al Salam. The club gained freehold of the second stadium until 2045 and invested substantial amounts in upgrades. But there is a clause that would see the deal terminated before 2045 if the move to Sheikh Zayed City proves successful.
Author: Michał Karaś