New design: Modern stadium in former capital of Montenegro
source: StadiumDB.com [TS]; author: Tomasz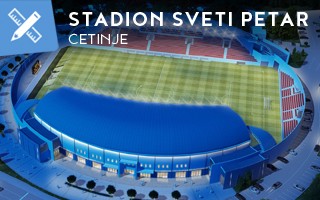 Montenegro is slowly making up for the shortcomings in the football infrastructure. One of the most interesting projects currently under construction is the stadium in Cetinje, which, when completed, will meet the requirements of international competitions.
Delay due to change of law
The stadium with a capacity of 5,192 seats is being built in Cetinje, a city in southern Montenegro, which was the country's capital until 1918. The construction cost is € 8.8 million, half of which is covered by the Montenegrin government. The rest was contributed by the Football Association of Montenegro and Old Royal Capital Cetinje.
The construction works officially began with the cornerstone laying ceremony, which took place on November 17, 2017. The main contractor is Erlang d.o.o. from Podgorica. The schedule assumed the completion of the facility within 3 years from the above-mentioned date.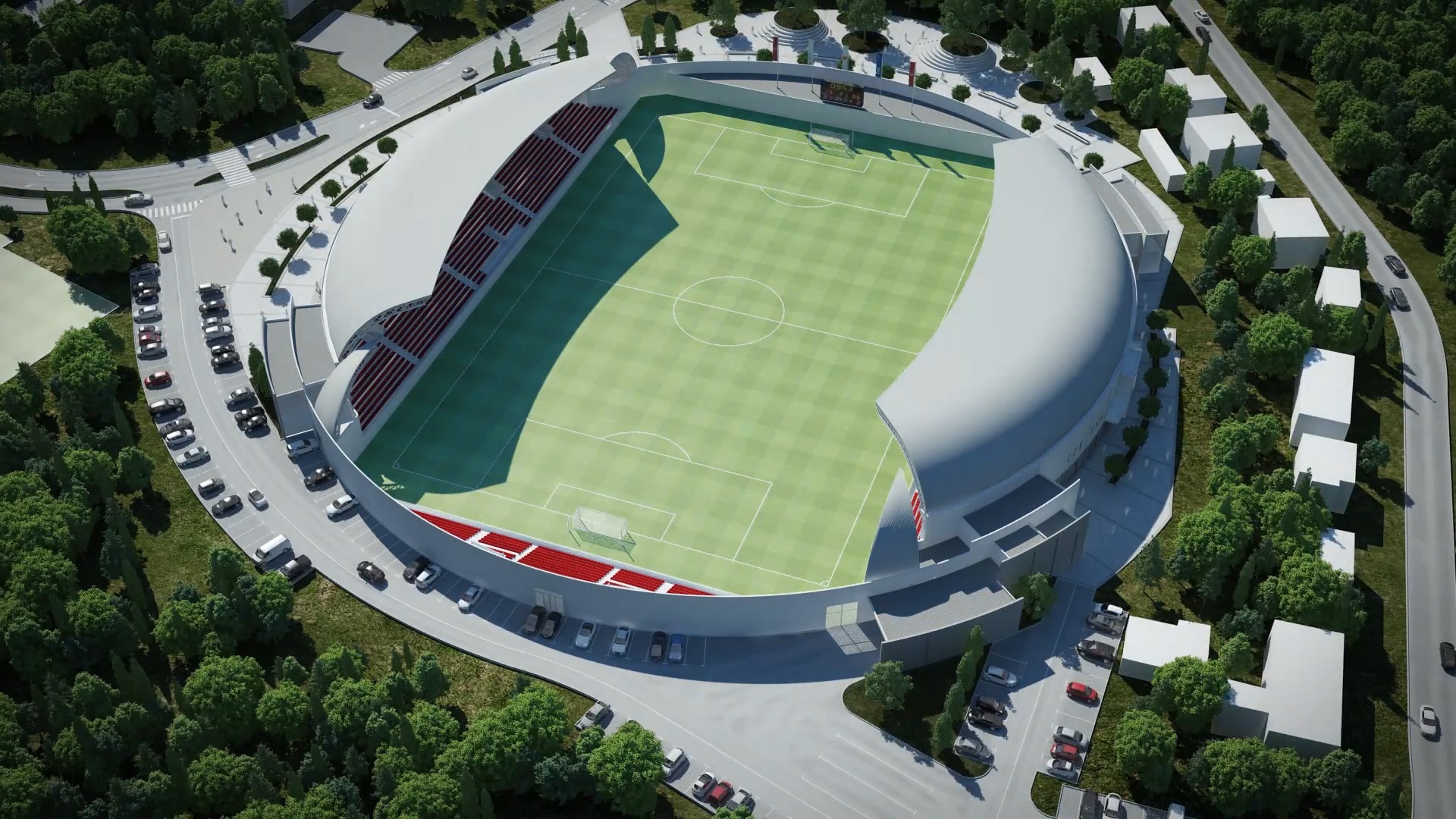 © Studio Komatina
However, changes in the law and stricter construction standards regarding wind and snow loads on the structure resulted in the delay of works, which in turn resulted in postponing the completion date of the stadium to 2021.
In autumn 2019, the concrete construction of the west and east stands was completed. In the summer of 2020, the assembly of the roof structure, as well as the plumbing, sewage and electricity installations began. This year, all works related to the pitch and the stadium's facilities should be finished.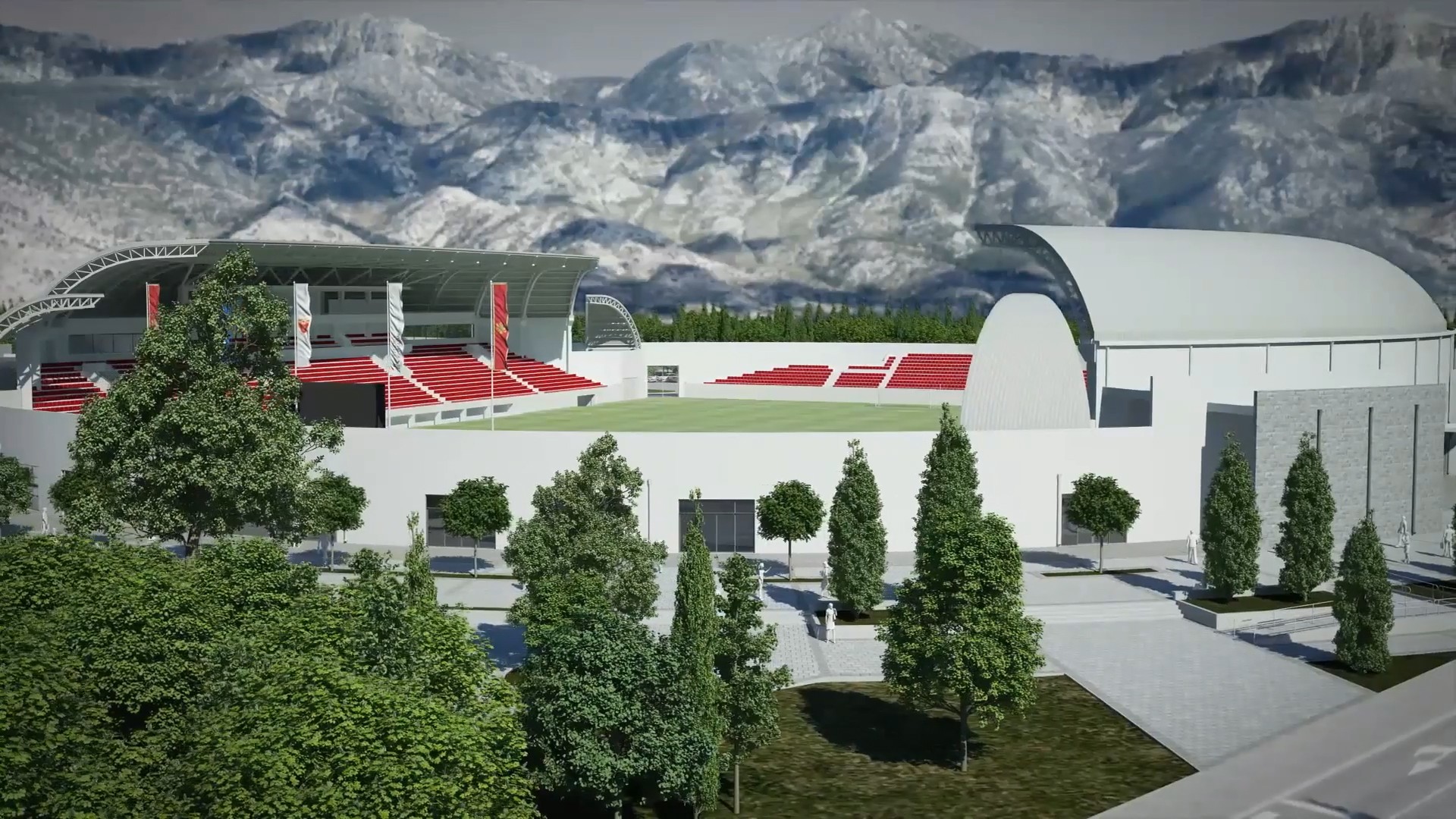 © Studio Komatina
What will Stadion Sveti Petar Cetinjski look like?
The new stadium will replace Stadion Obilića Poljana, which was built in 1957 and served until 2017. The first documentation regarding the construction of a new football arena in this place appeared in 2013. During the design phase, it was necessary to take into account that the facility is located within the historic core of the city and this required special sensitivity when designing the facade.
The venue, built on a circular plan, will consist of three stands and a commercial area, which has been planned behind the goal on the south side. The east and west stands were designed almost identically. Both will be covered and will have a similar capacity.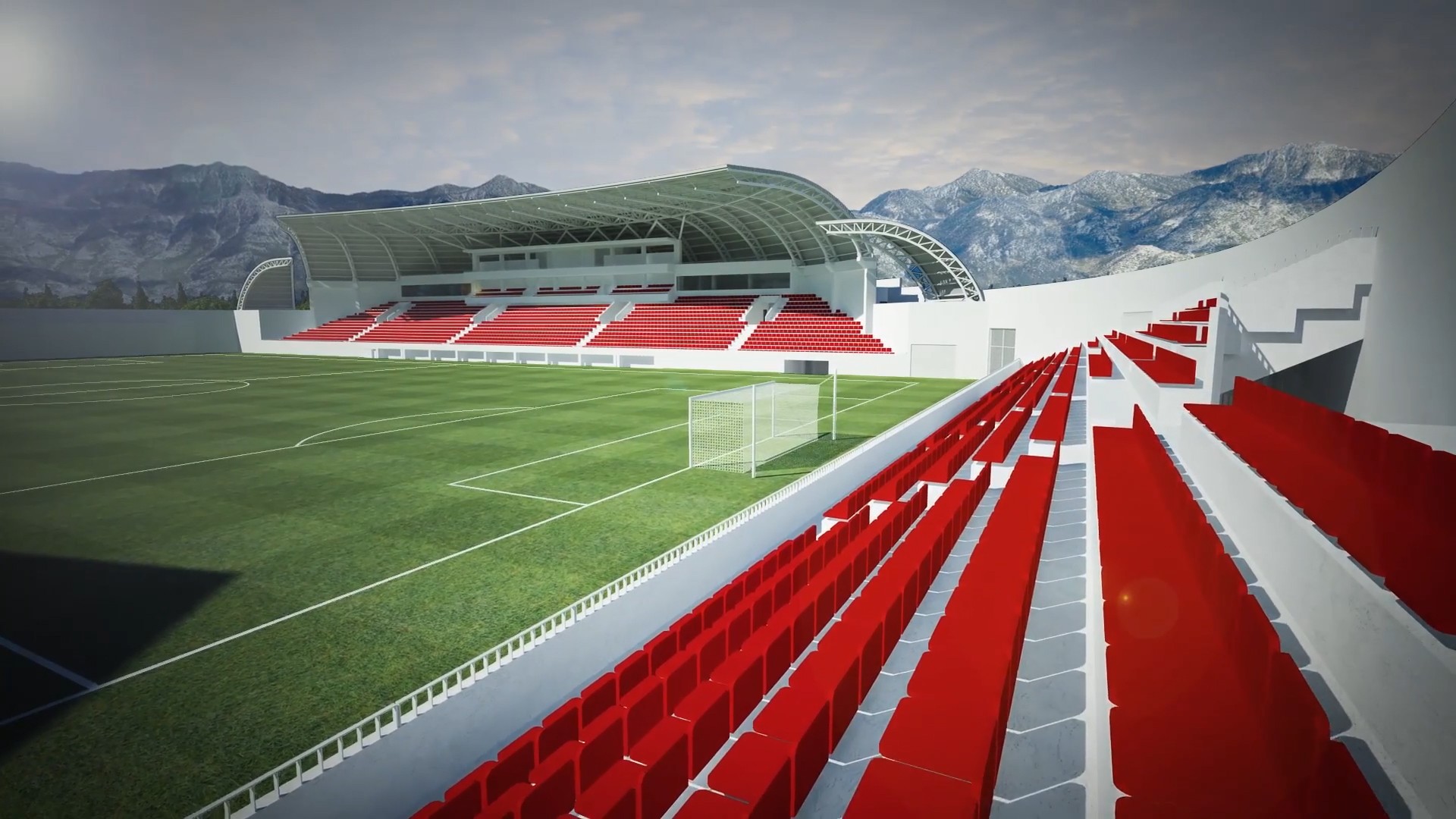 © Studio Komatina
The main difference is that the west stand will have media-adapted facilities, as well as dressing rooms for players and spaces for delegates. Behind the goal on the north side there will be an uncovered stand for the visitors' fans.
To the south, there will be a one-story commercial building with an area of 2,000 square metres and a plaza where fans will be able to gather before the matches. The new stadium will meet UEFA requirements for playing matches of national teams, although capacity will fall short of the highest category.
Author: Tomasz Sobura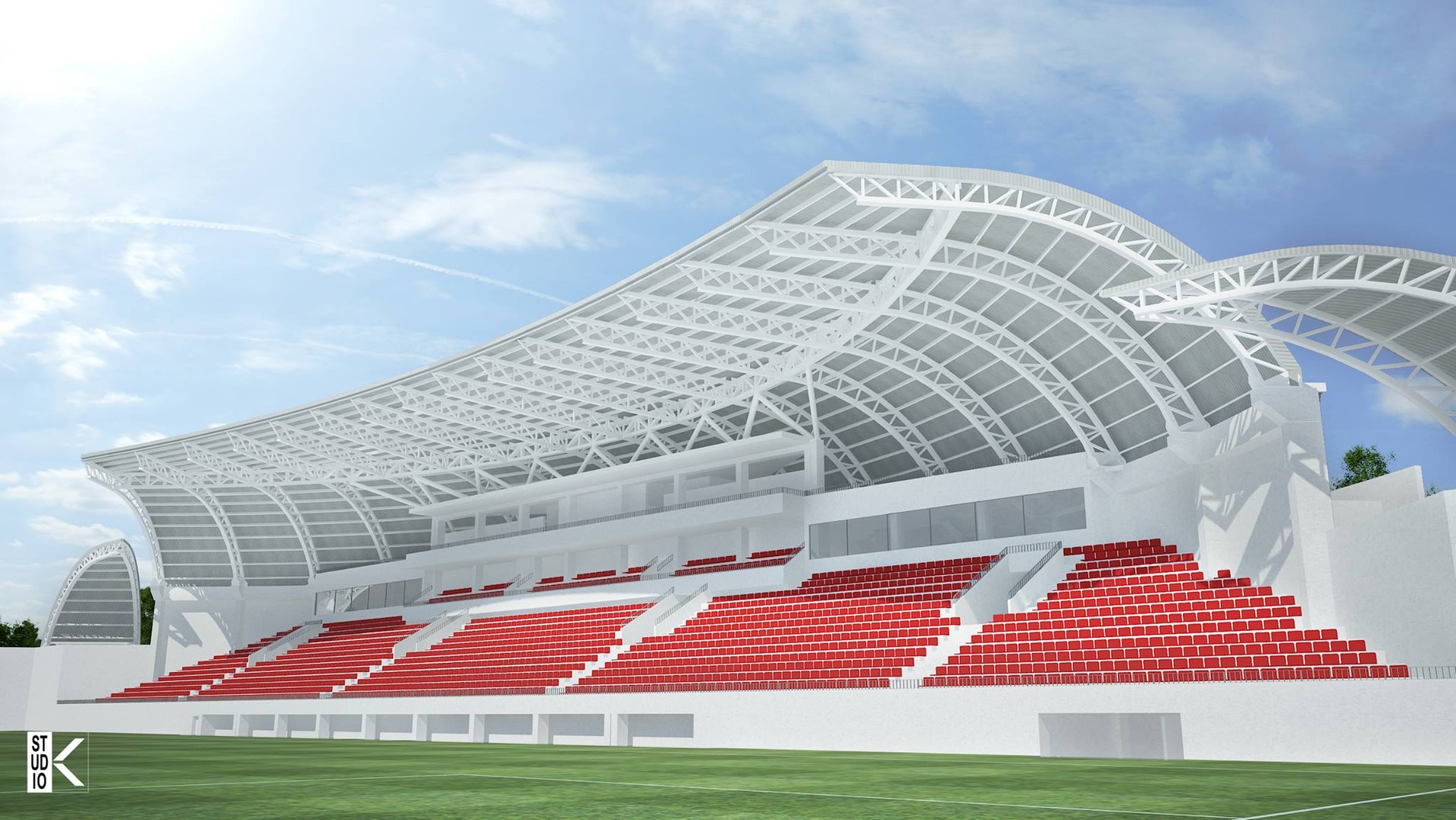 © Studio Komatina