New design: Stadium as boost for professional soccer in Spokane
source: StadiumDB.com [TS]; author: Tomasz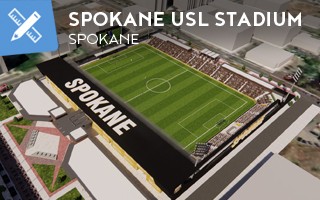 Soccer in the USA is developing very dynamically, not only at the MLS level. Two tiers down in the USL League 1, there is likely to be a new club that will play their home games at the Spokane stadium.
New stadium for professionals and amateurs
The 5,000-seat venue is to be built in the centre of Spokane, Washington. The intimate facility will have two stands along the pitch, one of which would be covered with a roof. Behind one of the goals there would be a large LED screen and a small stand on the opposite side.
The venue would serve mainly football, both professional and at school level. Additionally, it is planned to use the stadium to organize concerts and large special events. The originators of the construction of the stadium are the Downtown Spokane Partnership (DSP) and the United Soccer League (USL).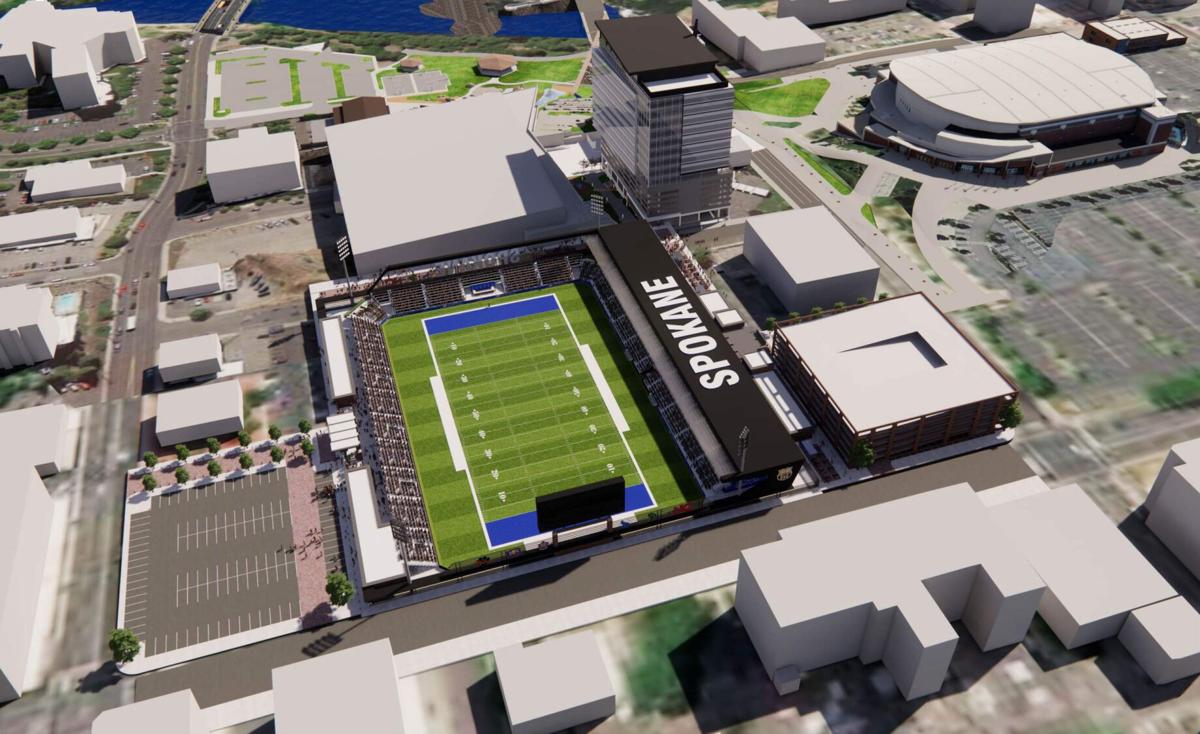 © Odell Associates Inc.
The facility has also been backed by the District Board for Public Facilities, which expects the project to be the subject of in-depth negotiation and analysis with Spokane Public Schools (SPS) and USL.
New stadium or modernization of the old one
The cooperation of all the above-mentioned entities is crucial in reaching an agreement on the conditions for the construction of the facility and its financing. It was initially assumed that the construction would cost $ 30 million.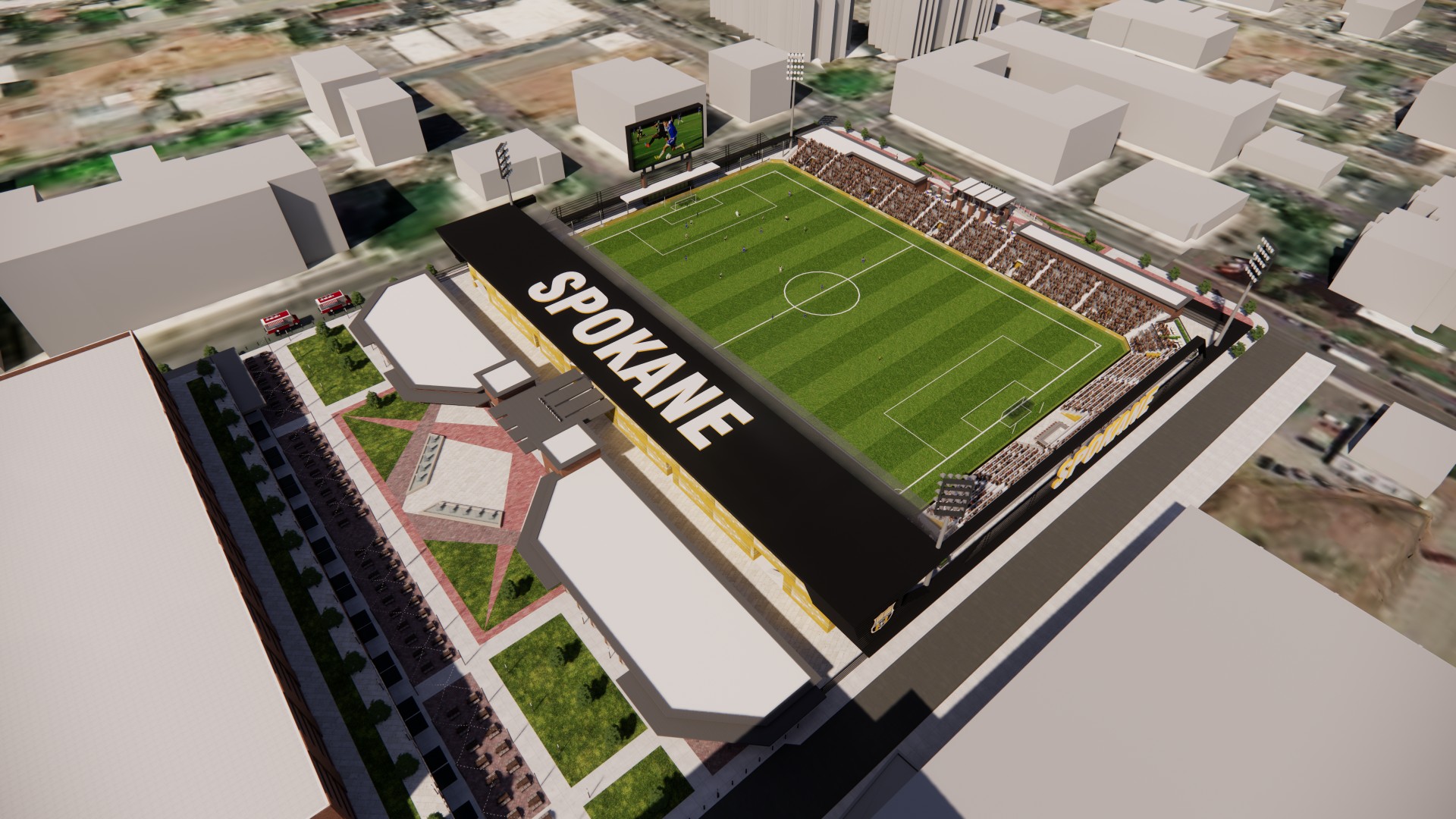 © Odell Associates Inc.
Its funding burden would be largely based on the SPS. This organization would be able to use the stadium free of charge during high school matches as well as any other school events.
As an alternative to the new venue, the modernization of the worn-out Joe Albi athletics stadium is being considered. However, the construction of a completely new facility is a much greater cash injection for the city compared to the renovation of Joe Albi.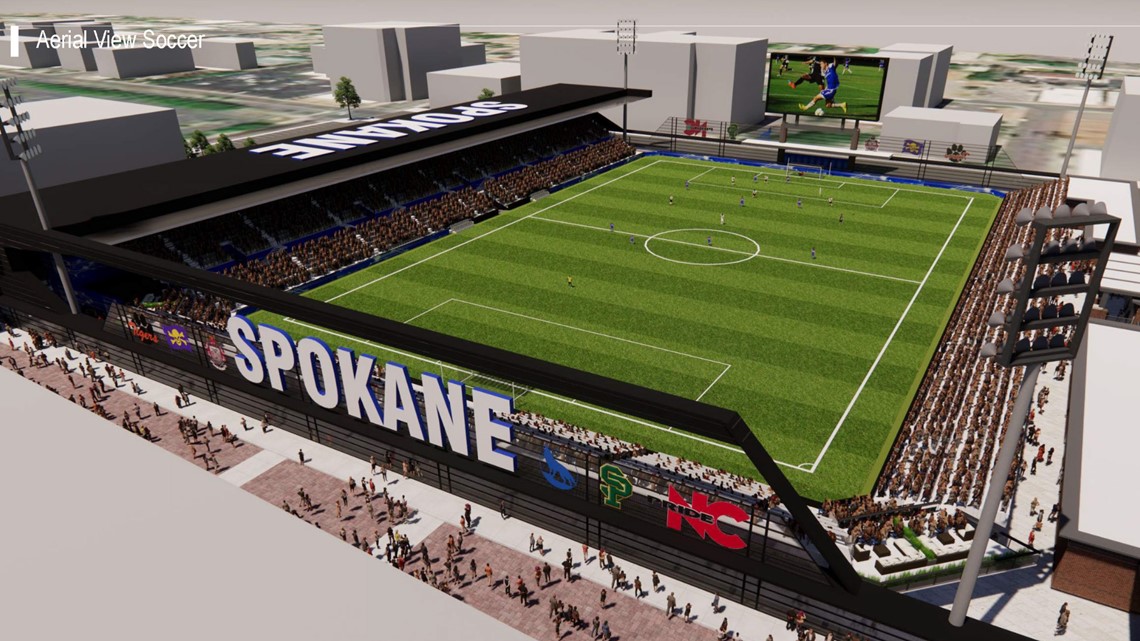 © Odell Associates Inc.
Preliminary calculations indicate that the redevelopment of an athletics stadium would bring only $ 1.3 million in annual revenues, and the creation of a new facility over ten times more ($ 11.4 million to be exact).
Another argument in favour of building the stadium from scratch is the fact that the city would save $ 17.5 million in operation and maintenance costs by concluding a partnership agreement for a newly built stadium in the city centre.
Author: Tomasz Sobura