New design: Belfast's Oval will no longer be an oval
source: StadiumDB.com [MK]; author: michał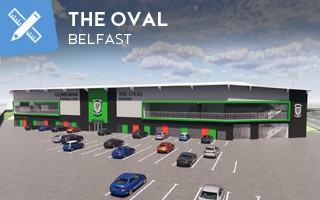 Glentoran FC have officially submitted their plans for a brand new Oval stadium, which would stop being oval in any way. But after 129 years in use, new facilities would surely be appreciated.
After 129 years at the Oval, in early March Glentoran FC filed their planning application to entirely demolish the old ground and build anew. The historical ground is to lose all of its existing sections, as well as the oval shape itself, replaced by a more rectangular one. But the proportions of existing sections are to be retained, with a dominant main stand in the south, smaller covered opposite straight and terracing behind goals.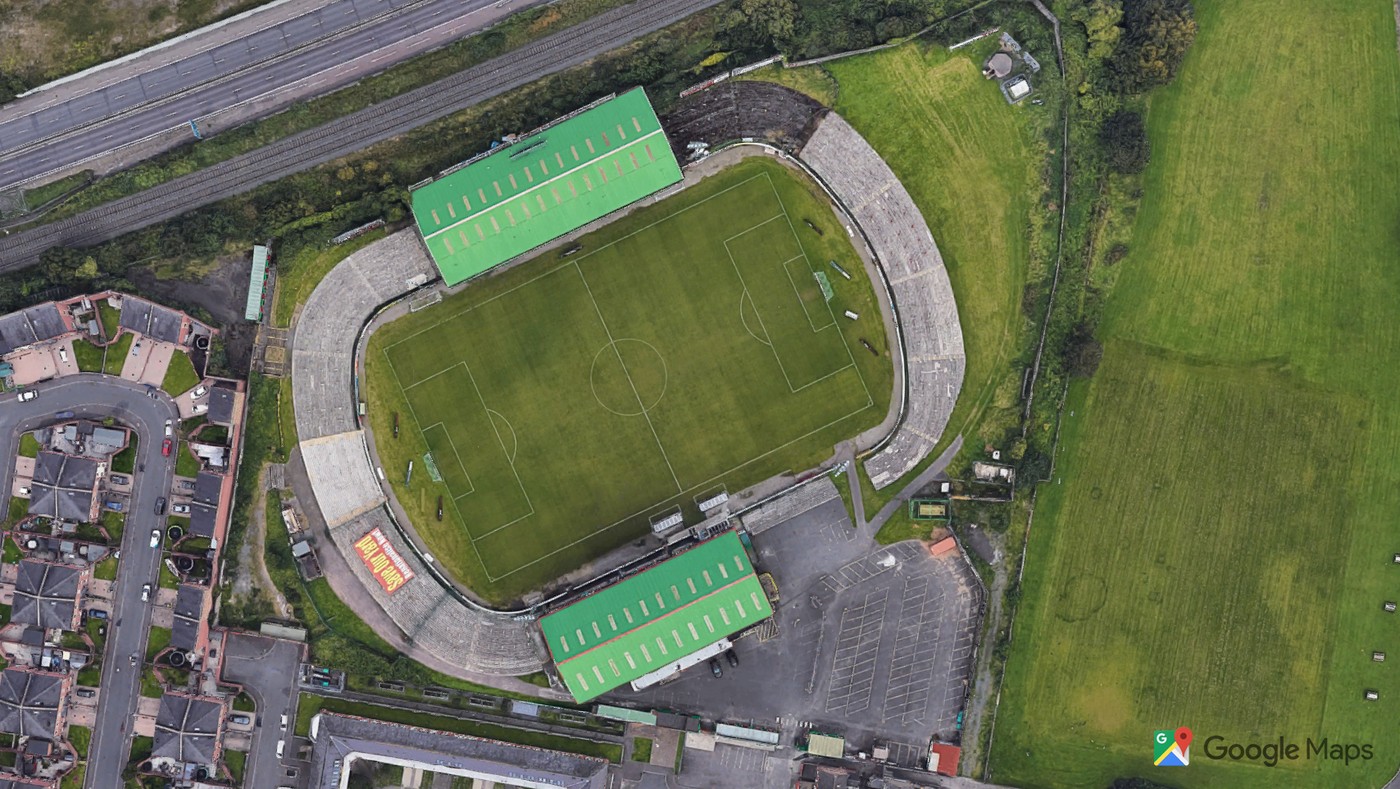 The main stand will reach the height of 20 rows with front row elevated above field level. The stand will house almost all facilities, spread across three levels. The north side will be slightly smaller, with 7 rows of seating. However, behind the auditorium there's room not only for kiosks and toilets, also for nearly 200 m2 of retail space. In total, the stadium is to hold 6,000 people after redevelopment, including 4,000 seated and covered, as well as 2,000 on terracing.
The revamp also includes replacement of the natural field with a 3G surface. Additionally, the project includes new, increased parking capacity, perimeter fencing and turnstiles. Altogether, this should help the Glens establish themselves as one of the strongest teams in Northern Ireland, possibly able to compete in Europe more than at present.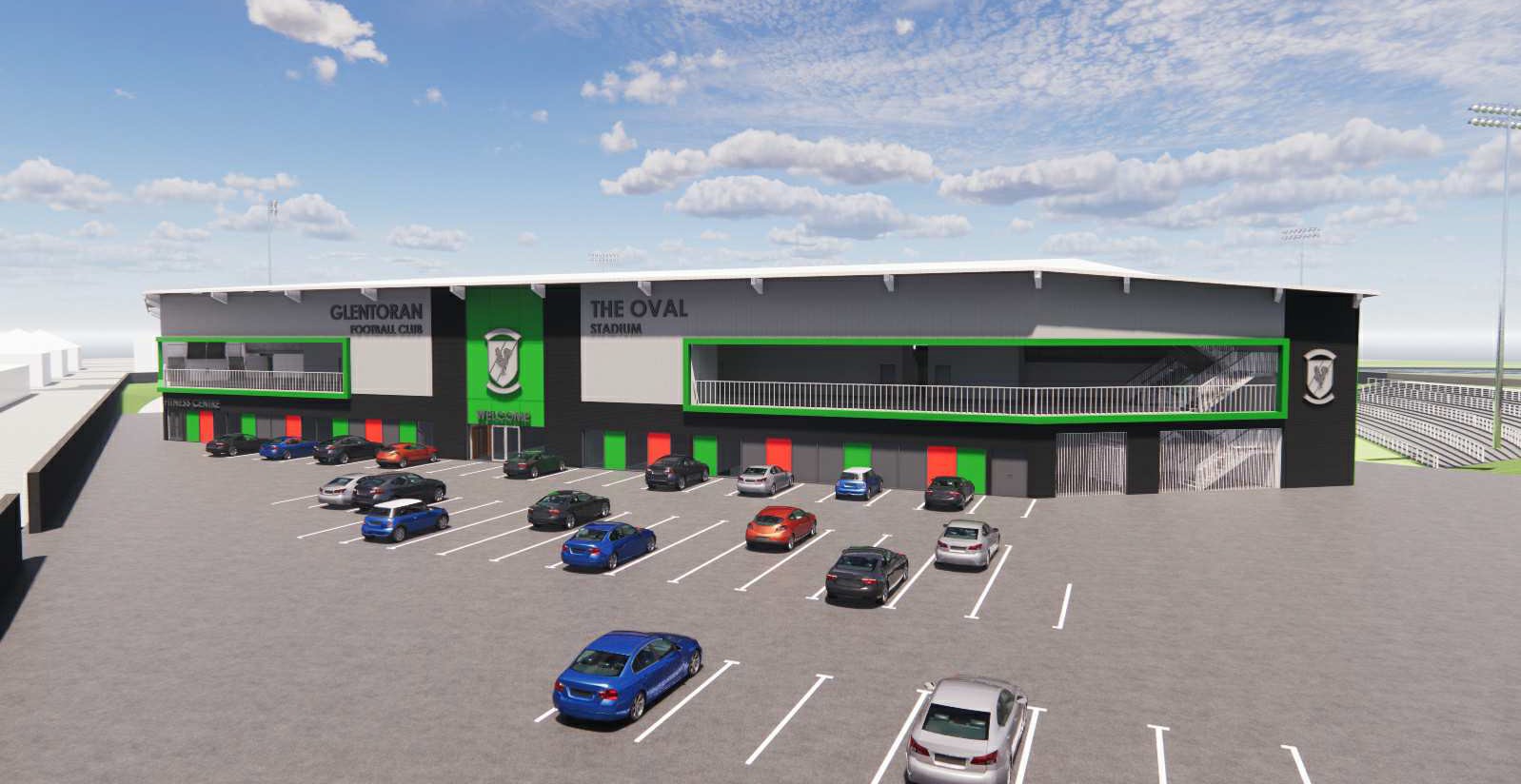 © Glentoran FC, Hamilton Architects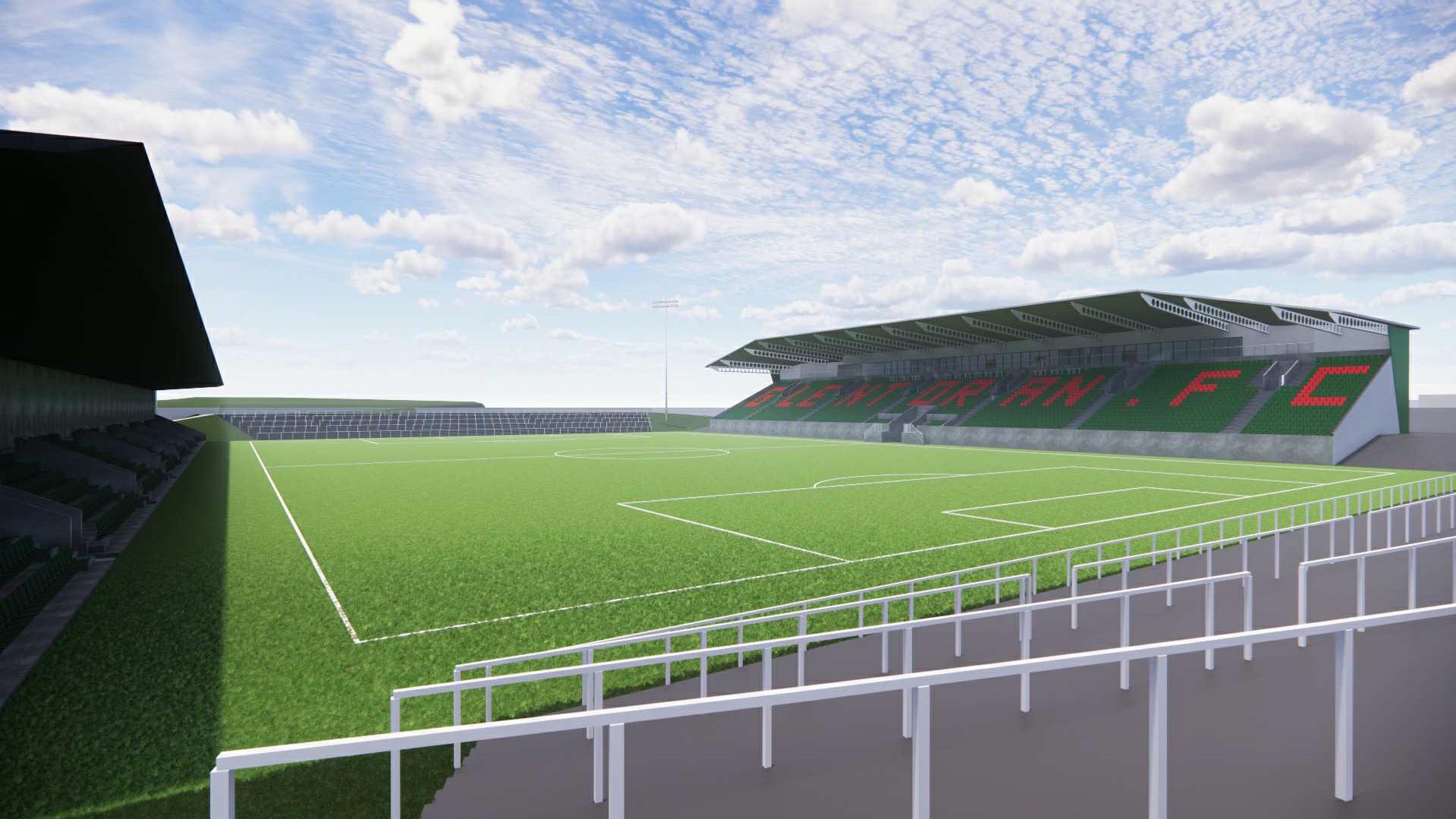 © Glentoran FC, Hamilton Architects
As things stand, the entire league represents a very low standard, at least in terms of infrastructure. That's not our opinion, rather that of Glentoran's manager Mick McDermott. "We know that Glentoran, as well as other clubs in the Irish League, are a Third World country when it comes to football facilities." he said in a recent interview.
Financing is expected to come from the sub-regional stadium reconstruction programme, but also from Glentoran FC's own resources. At present, the project is estimated at £8-10 million (€9.4 to 11.7 million), bulk of which would be funded publicly, just like other major stadium projects in Belfast, including Windsor Park and Casement Park.
Reconstruction of the stadium is considered another crucial stage of building a strong club in Belfast. The Glens were taken over in 2019 by new owners, who covered outstanding debt and are planning to move forward.
Author: MK