USA: New USL stadium for Des Moines, Iowa
source: StadiumDB.com [MK]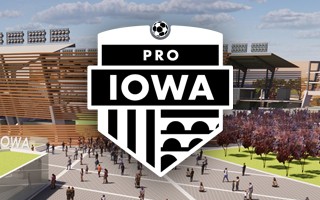 As part of a massive half-a-billion-dollar complex, Des Moines is about to get its first soccer stadium. It would cover part of a Superfund site.
Iowa is among the melting list of states with no professional football/soccer team. This is expected to change, along plans announced back in 2019. The Pro Iowa initiative is aiming at establishment of a USL (2nd league) team in Des Moines. In voluntary donations alone they've already collected $13.7 million (€11.4m).
Over the past months, Pro Iowa teamed up with Krause+, real estate development branch of the Krause Group. Together they intend to create a sports, leisure and commercial precinct as the city's western gateway.
The master plan is expected to consume $535 million (€447m today), which is a massive expense considering Des Moines' population of 215,000. Percentage spent on the stadium itself remains unclear at this preliminary stage.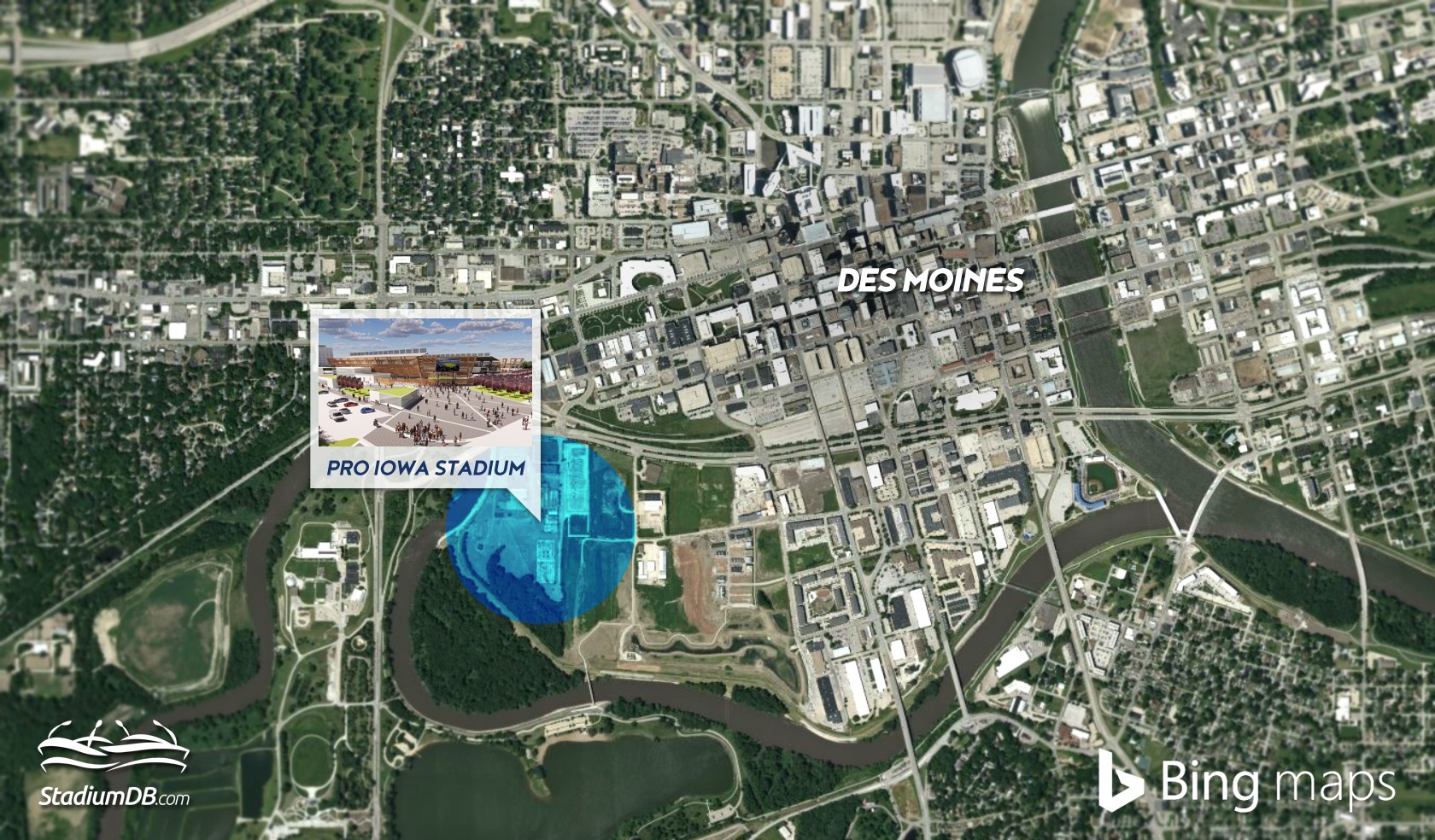 The entire complex is expected to cover 65 acres (26 hectares) and cover the post-industrial Dico Superfund site. In the US a 'Superfund site' refers to heavily contaminated area, requiring long-term mitigation. This could explain part of the budget but seems lucrative anyway due to the location just beside the green Raccoon riverfront.
It remains unclear what features the stadium will offer. Usually, USL stadiums are planned within the 5,000-10,000 range and the sole rendering released suggests upper part of that range.
A sunken field with small continuous ring of stands around, a glazed pavilion atop the west stand and a significant upper tier in the east. Both ends left open and wood-clad facades. That's as much as we've managed to establish, aside from the fact that renowned practice Gensler is on the job, boding well for the project.