South Africa: One of two unique giants at risk of collapse
source: StadiumDB.com [MK]; author: michał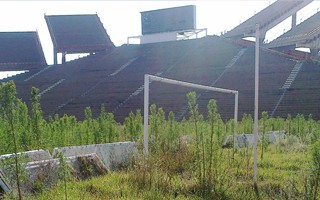 There are only two stadiums of this kind worldwide, both in South Africa. Neither of them seems to have a bright future, but the less fortunate one could begin to collapse any day, it seems.
Mmabatho Stadium in Mafikeng is one of the world's most distinctive stadiums. Built in 1981, the 40-year-old facility was reportedly designed in the USSR and built by an Israeli contractor. The bizarre seating layout made it famous worldwide, but these days it only serves amateurs, no professional sports events can be held at the dated and ill-maintained venue.
Still, Mmabatho is standing, even if disused. Its less known twin brother could face a much worse fate. Odi Stadium in Mabopane lies 245 km (152 mi) east of the original stadium and is a few years younger, supposedly delivered in late 1980s. At the time both venues were part of Bophuthatswana, the Bantustan incorporated back to South Africa after collapse of the apartheid.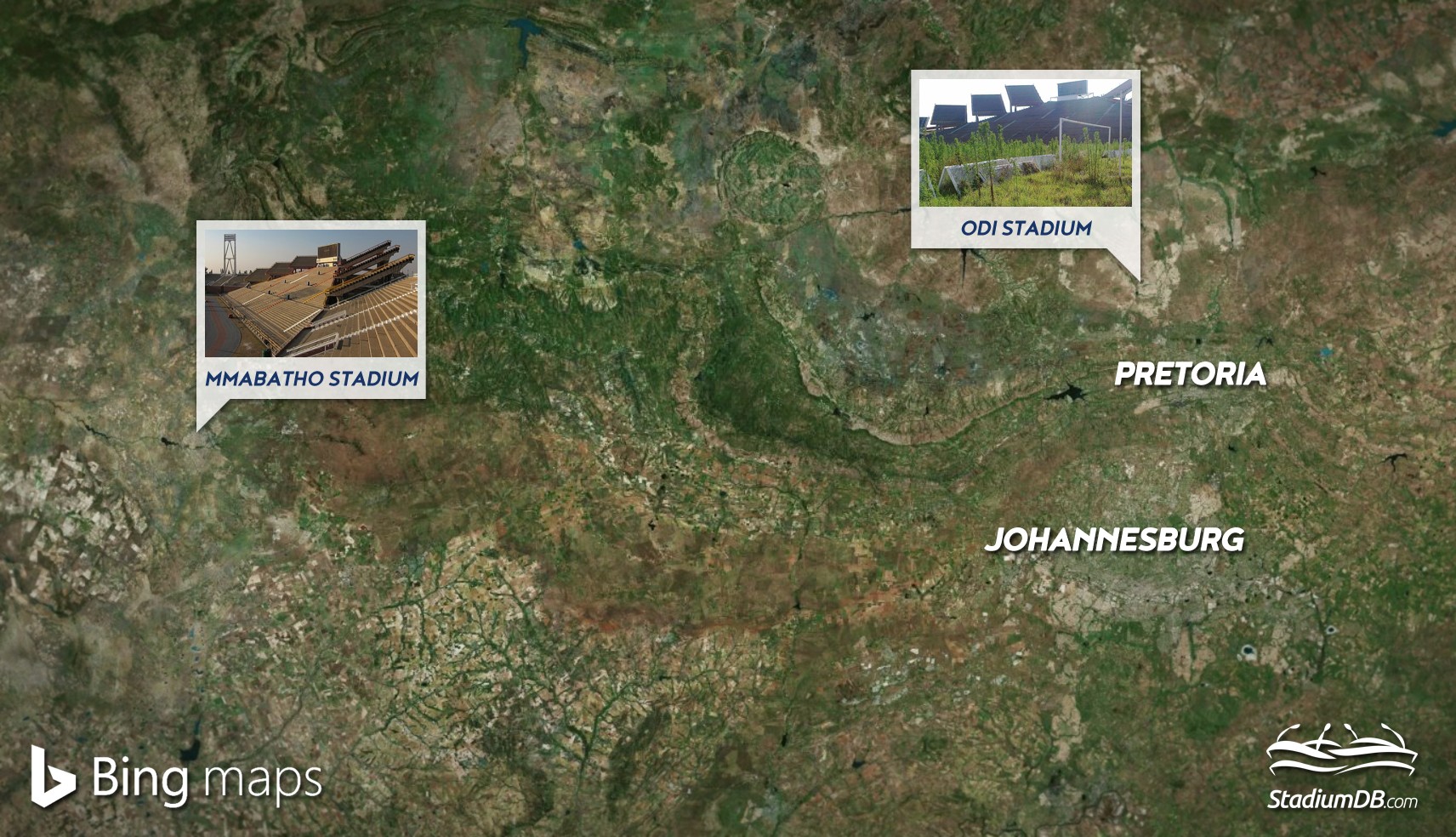 Aside from the peculiar design, both these stadiums are connected with the unfortunate lack of an anchor tenant. This makes both 60,000-strong stadiums white elephants. Ever since they were transferred to South African rule in 1994, only the original Mafikeng stadium went through a major renovation.
In recent days news broke that Odi Stadium could begin to crumble any day. It's officially been closed for safety reasons since 2005 but to this day there is no strategy of bringing it back to life. Local people, living around the Mabopane facility (sometimes in unofficial settlements) are taking advantage of this.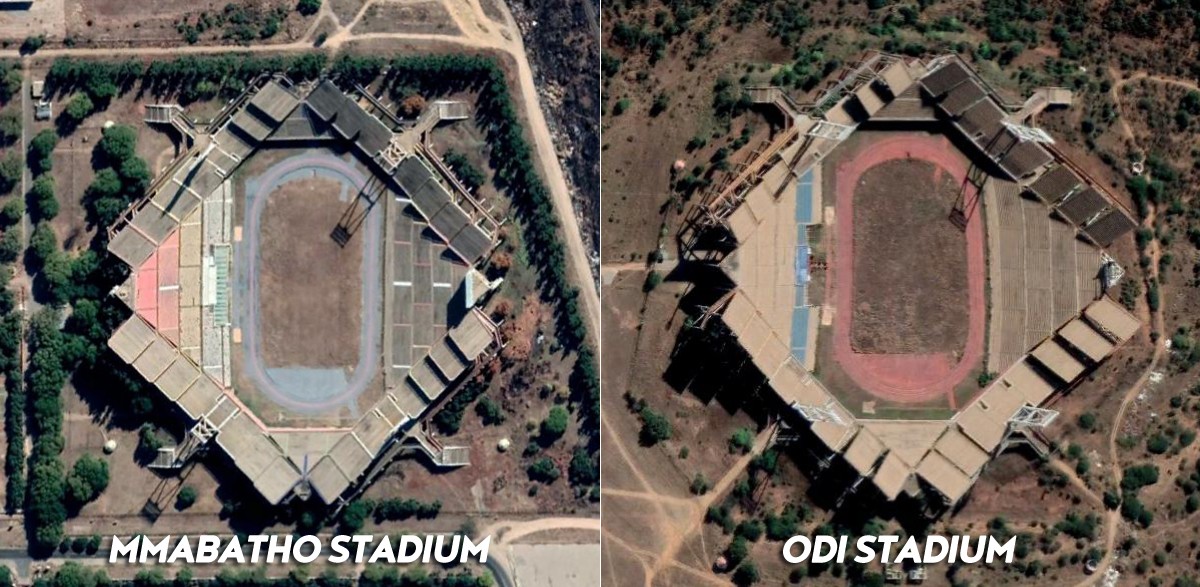 Ask anyone around here and they will tell you that when people need ceiling boards, taps and bricks, they shop for, or rather steal them, at the stadium, says local resident Siphati Chiloane, quoted by IOL.co.za.
It should be noted that Mabopane is among the poorest urbanised areas of South Africa, with 79% of adults unemployed, 48% of families declaring no income aside from modest state subsidies and basically no access to higher education.
That's why an abandoned, massive stadium became a way to source materials crucial for survival. For years the fencing around Odi Stadium has been basically non-existent. With structural elements of the stadium being torn out, the risk of collapse seems to be a 'natural' consequence. However, we should also note that fears of collapse have been reported in previous years as well. To date, the structure still stands.
Author: MK