England: EFL back wooden stadium in Forest Green
source: StadiumDB.com [TS]; author: Tomasz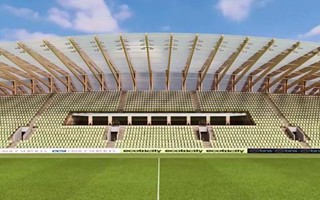 The England Football League have officially approved Forest Green's plans to relocate to a new eco-friendly stadium, most of which will be made of wood. This is an important step towards finalizing the stadium design.
Disputes over the stadium
Chairman of Forest Green Rovers Dale Vince would like to build a 5,000-seat facility next to junction 13 of the M5. The venue would be fully ecological and built mostly of wood. Dale Vince is the owner of a company that deals with renewable energy sources.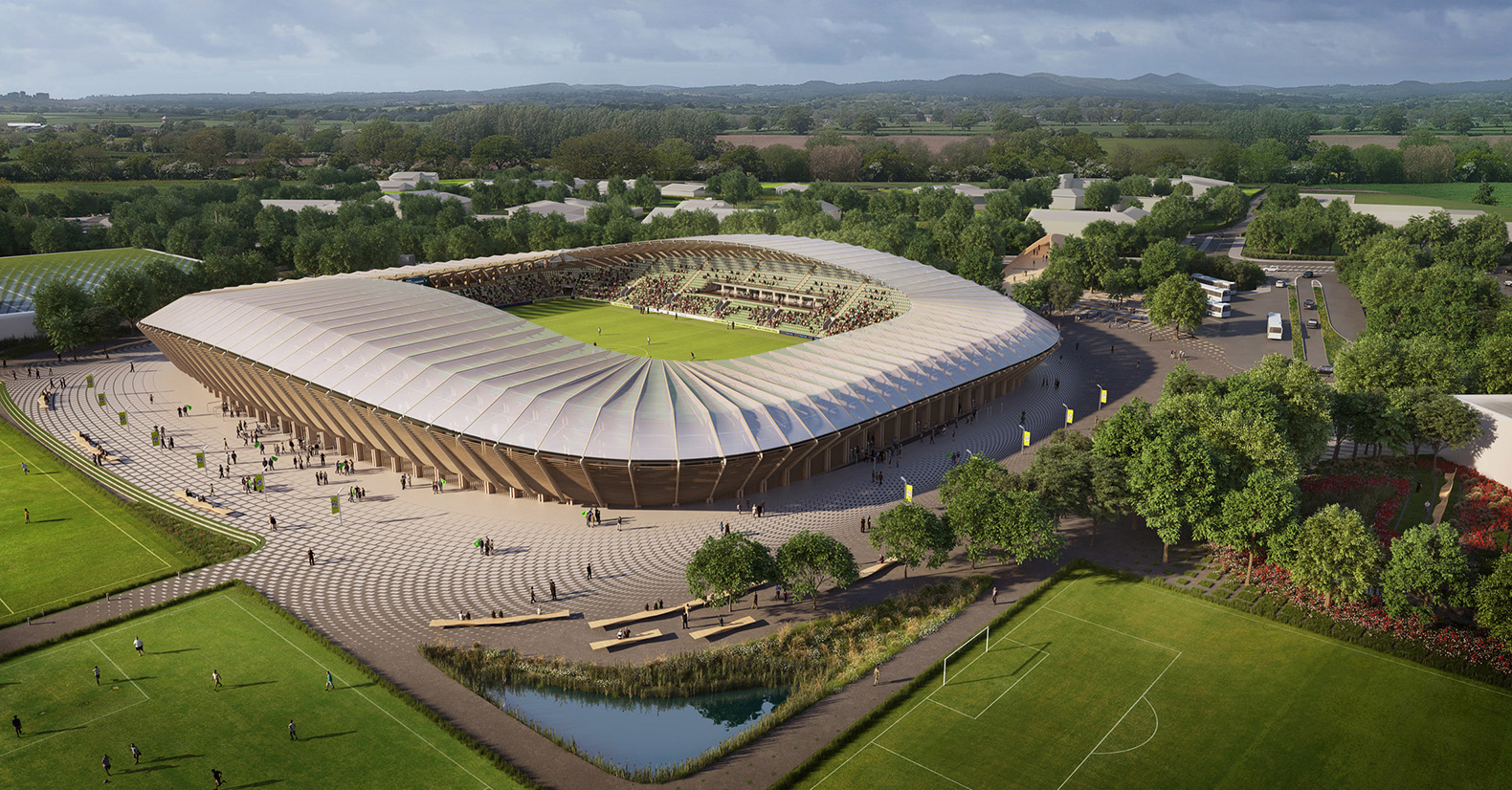 © Zaha Hadid Architects
The construction of the stadium underwent two votes in the Stroud District Council. The first vote took place in June 2019 and ended against the club's expectations. The stadium construction plans were rejected by a majority of 3 votes.
The club's authorities managed to get another vote on the construction of the venue, which this time was a success. In December of the same year, the stadium was approved by the councilors by six votes to four
It was not yet a full construction permit, because Forest Green Rovers only received an approval for spatial development, and they still had to prepare the detailed documentation. Everything was going according to plan until Stroud's new MP Siobhan Baillie arrived. She demanded approval of the project by the secretary of state for housing, communities and local government.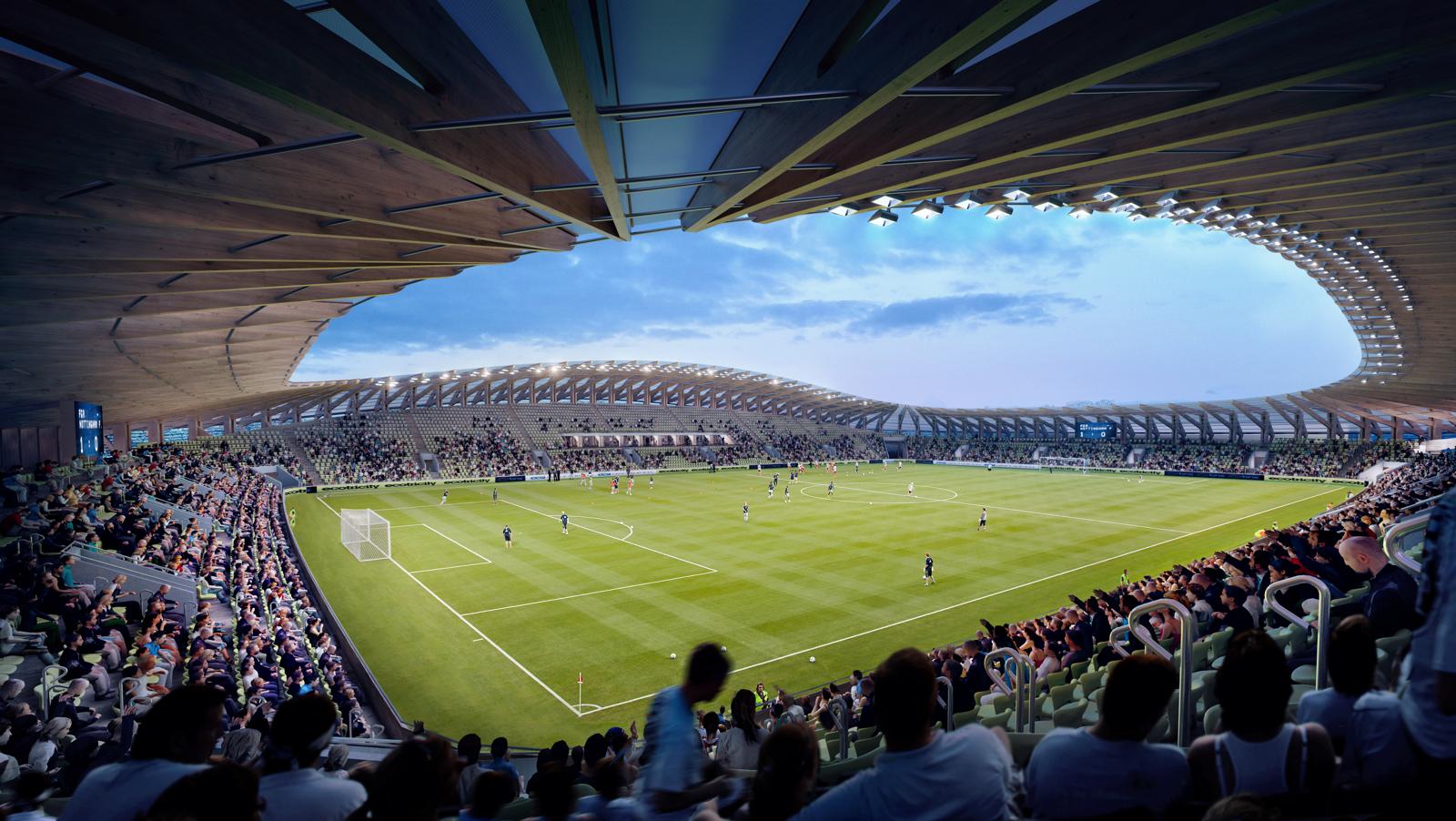 © Zaha Hadid Architects
Involvement of Siobhan Baillie and Eastington Parish Council
Siobhan Baillie backed the motion of Eastington Parish Council, which expressed strong objections about the creation of the new stadium. The biggest complaint about the project was the fear that the stadium would disturb the landscape, although it would be less than 20 metres at its highest point.
In addition, the Parish Council was concerned about the noise level the new stadium would generate, and was also worried about the planned parking lots around the facility. During the consultations, the investor undertook to build the venue slightly further than previously planned. The main beneficiary of the changes is a centre for children with learning difficulties.
© Zaha Hadid Architects
This whole procedure significantly extended the waiting time for the green light for the construction of the facility, as it had to be decided whether everything was legal. Ultimately, the secretary of state refused to initiate the procedure due to a lack of justification, but it took 4 months to go through the appeals path.
The decision made by EFL authorities to approve the stadium this week is a big step towards completing the construction design and starting creation of the stadium for the League 2 team. Stadium will be located in Eco Park. Perhaps the construction process will start this year.
Author: Tomasz Sobura