Austria: Another stadium in Linz soon under construction
source: StadiumDB.com [TS]; author: Tomasz Sobura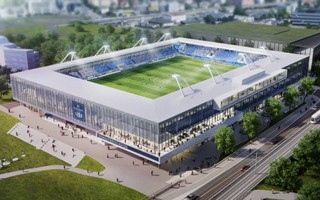 LASK recently announced the creation of a new stadium, now it's time for Blau-Weiß. On January 21, the cornerstone will be laid for the construction of the venue, which will be built right next to the Danube River.
The first match in the summer of 2023
Blau-Weiß will return to the Donauparkstadion, where they played until the 2010/11 season. It will be possible thanks to a thorough reconstruction of the facility and increasing the current capacity from 2,000 to 5,000 spectators.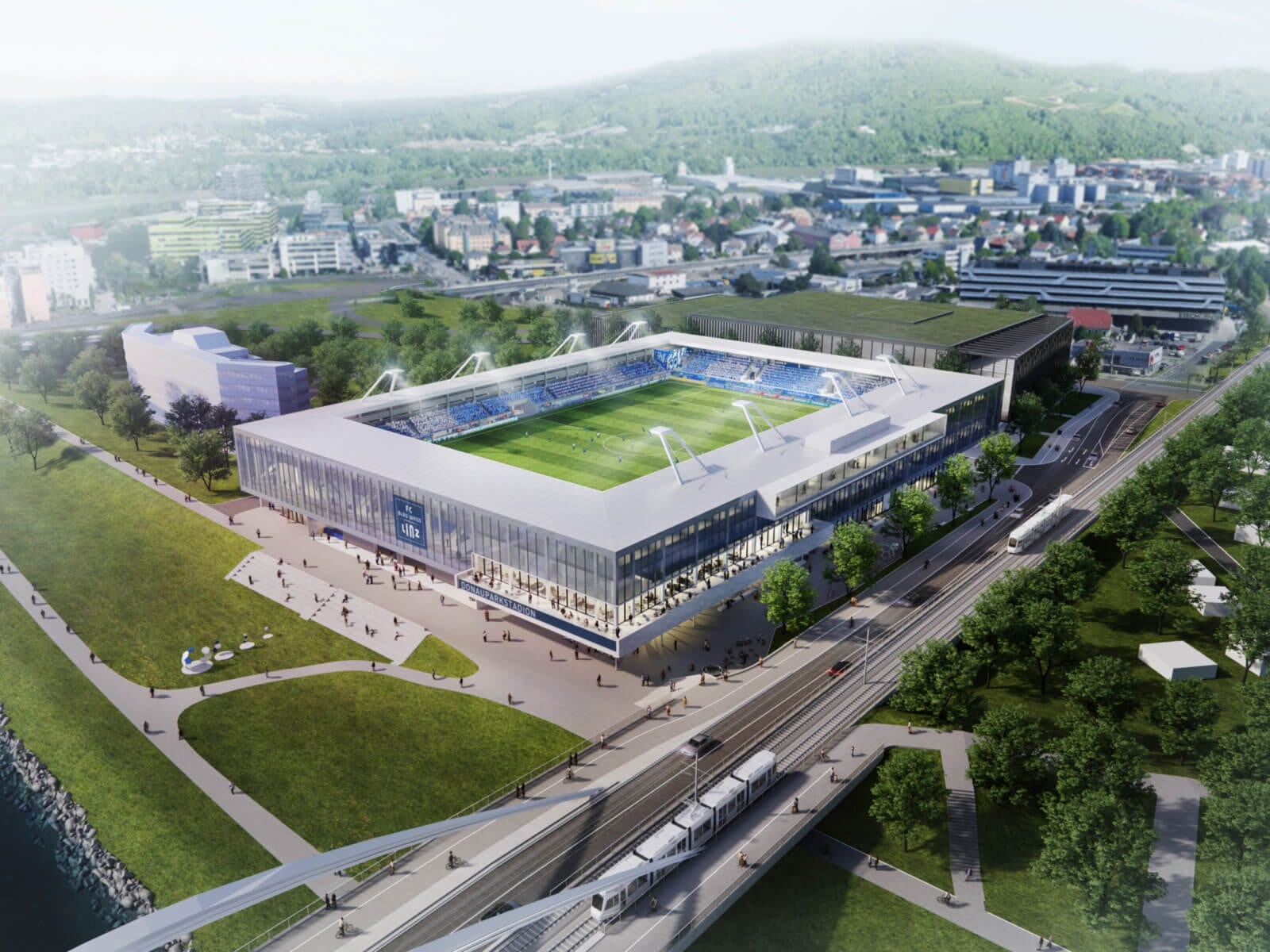 © Atelier Mauch
So far, the second division footballers have played their games at Linzer Stadion, because Donauparkstadion does not meet the requirements of professional league. However, they were forced to leave Linzer Stadion, when local rival LASK announced the construction of the Raiffeisen Arena on this very site.
The plan envisages the commencement of creation of Donauparkstadion in summer 2021, and the completion of the investment is scheduled for mid-2023. As a result, the first fixture will be played in the new facility in summer 2023.
In addition to the Blau-Weiß matches, games of the women's national team are to be played there, as well as fixtures of the Austrian U-20 and U-21 national team. During the construction of the stadium, the Blau-Weiß team will move to the venue in the sports park in Lissfeld.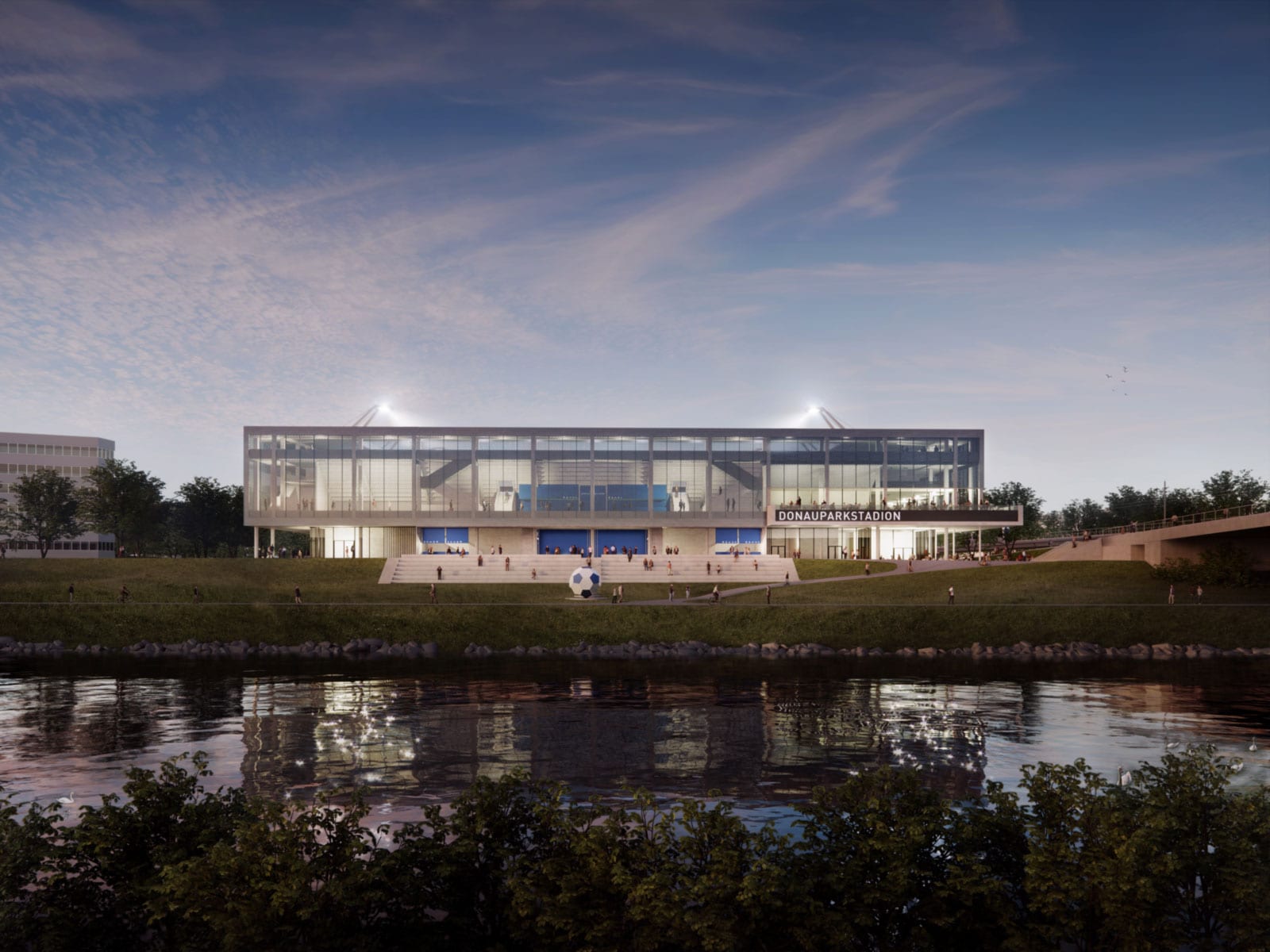 © Atelier Mauch
Stadium on the top of a furniture warehouse
Initially, the reconstruction of the stadium in the Lustenau district was to cost € 9 million. The costs were to be shared proportionally between the city of Linz, the government of Upper Austria and the Blau-Weiß Linz association.
Ultimately, the cost of building the stadium itself increased to € 14 million. The entire investment, including the football venue, furniture warehouse, and additional infrastructure, such as shops and restaurants, will amount to € 28million.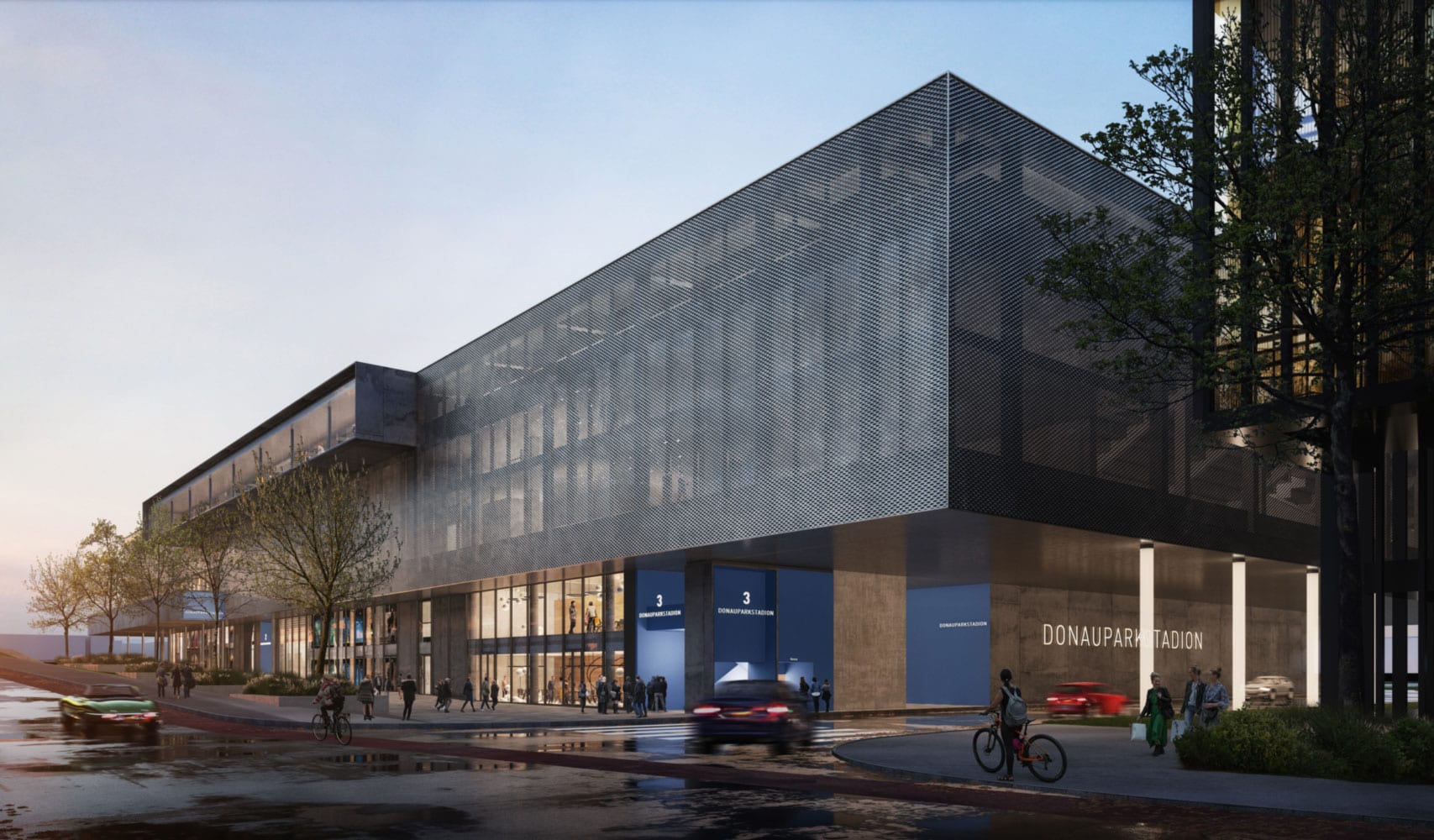 © Atelier Mauch
The project will be financed by a real estate company of the city of Linz, which will refinance the investment through long-term rental income. The mayor of Linz, Klaus Luger, has announced the establishment of a holding company, which will include the aforementioned real estate company, the Blau-Weiß club, and the furniture company XXXLutz. The operations of the holding company are to be supported by the government of Upper Austria.
Interestingly, XXXLutz is to have a warehouse located under the stadium building, which will raise the pitch and invert it almost 180 degrees. This will bring the turf above street level.
Author: Tomasz Sobura

© Atelier Mauch