New design: The blue waves of Dalian
source: StadiumDB.com; author: michał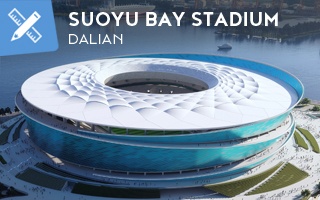 This will be one of Asia's most iconic football stadia, also home to one of China's top football clubs, also a true gem of the 2023 Asian Cup. And it won't stay on paper, it's already under construction!
Official groundbreaking ceremony took place on October 11, construction is expected to last until late 2022. General contractor, China Construction Eighth Engineering Bureau, ensures all deadlines will be met on what is a 1.88-yuan contract (as of today $287m).
The central football stadium in Dalian, northeast China, will be built on a headland created in 2019. The area covers 26.5 hectares and is a key part of the Ganjingzi district, under immense revitalisation from industrial to residential use. The entire headland area will only be taken up by sports and leisure, with the main stadium, two training fields, plazas and public green areas.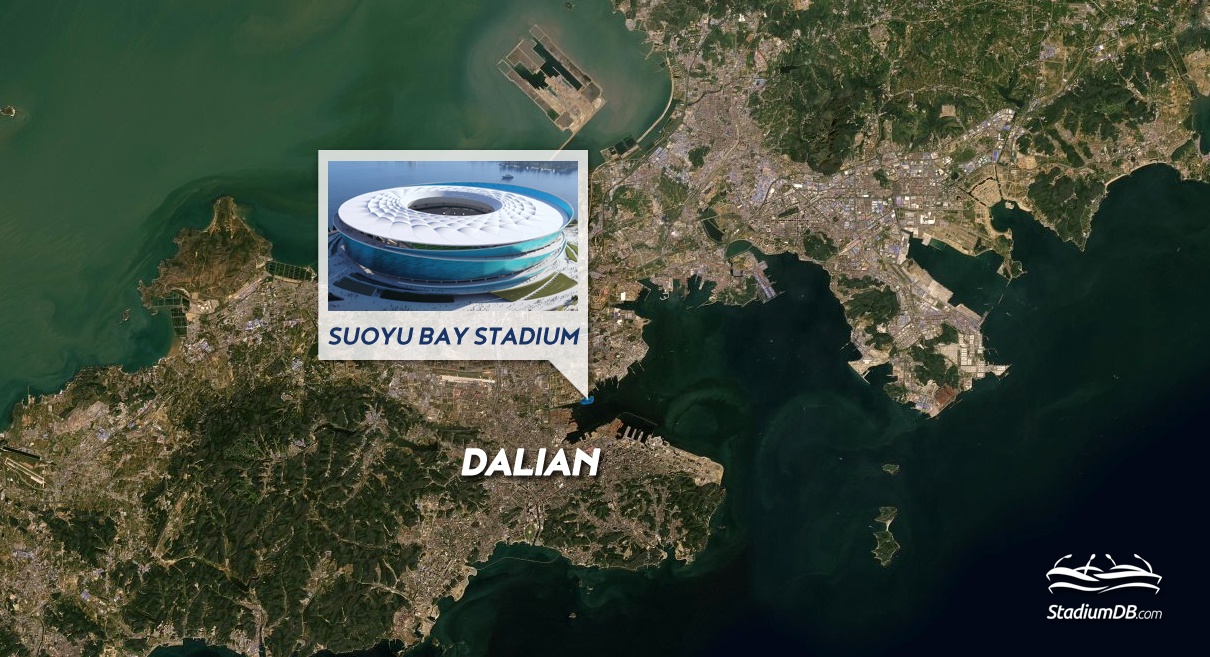 The architectural concept was created by Pattern, a rising practice known primarily for sports venues in Britain and the Middle East. Pattern have defeated HKS and HPP in the closed competition for official stadium design, winning the Wanda Group's approval with the maritime-themed vision.
The stadium has received a dynamic form thanks to three stacked rings, each wave-inspired. Expected to be covered with ETFE panels in shades of blue, the building should reflect sun and give a shimmering effect, much like the Suoyu bay waters.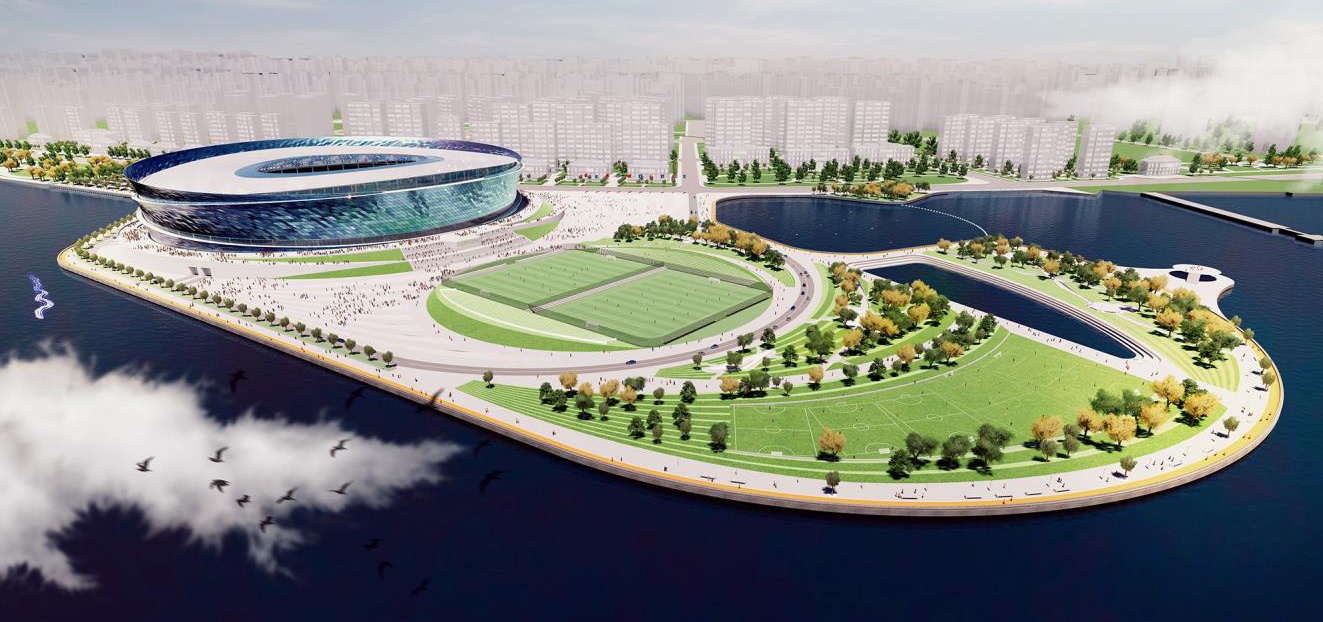 Not just for admiring, the facade becomes a viewing point itself as the rings' edges are covered with walking and running paths. In total, the stadium will be wrapped by 1.65 km of paths, peaking on the southwest side, where a viewing deck with amenities for tourists will be located. The idea is for the stadium to be fully accessible on a daily basis as a sightseeing area, offering a 270-degree view of the surrounding districts, water and mountains.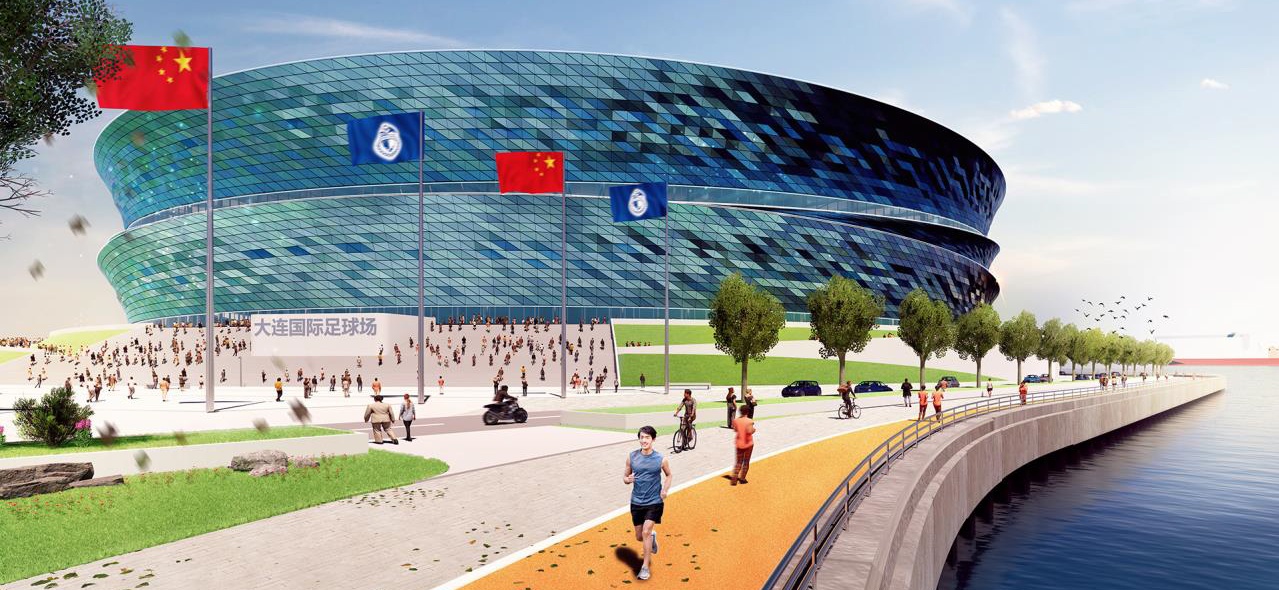 The auditorium is expected to hold 63,000 people divided into three tiers, as is customary. In total the stadium's construction area should amount to 136,000 m2, capped with a lightweight cable roof. Not just a new landmark of the football-rich metropolis, the stadium will become home to Super League's Dalian Pro FC.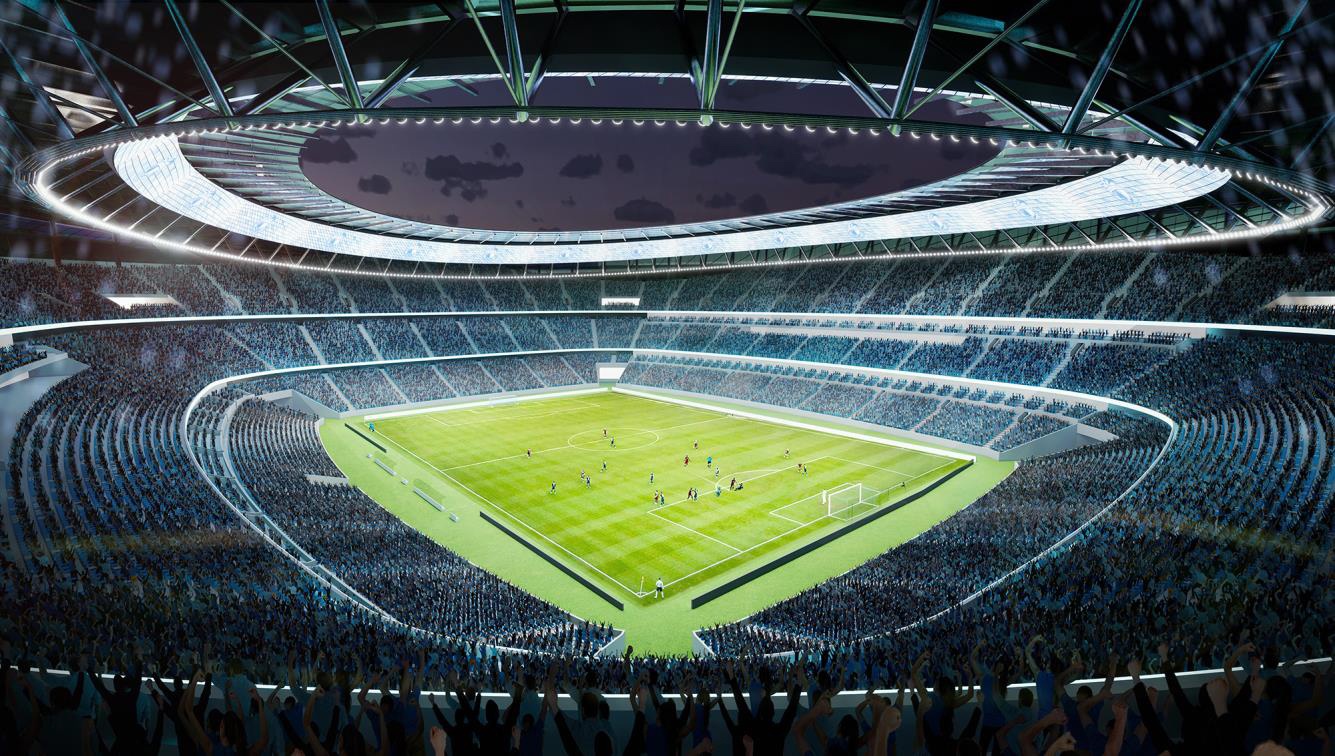 Direct reason for its cunstruction is different, however. It will be among China's host cities for the 2023 Asian Cup, alongside Beijing, Tianjin, Shanghai, Chongqing, Chengdu, Xi'an, Qingdao, Xiamen and Suzhou. Also, Dalian is expected to join the host list of China's Club World Cup, to take place shortly after Suoyu Bay's stadium completion.