Missouri: Proper construction in St. Louis starts today
source: StadiumDB.com; author: michał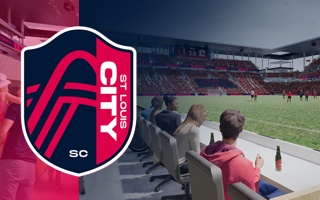 It's rarely the case to see a football club hand over a construction milestone to supporters. This is what will happen today in St. Louis, where 11 fans will sign the first steel beam.
In just a couple hours St. Louis, Missouri will witness a symbolic moment: mounting of the first steel beam at the new MLS stadium. The football club has decided to include supporters in the ceremony. Aside from St. Louis City SC CEO and municipal officials, a 'starting XI' of supporters will give their signatures on the first vertical element of the stadium.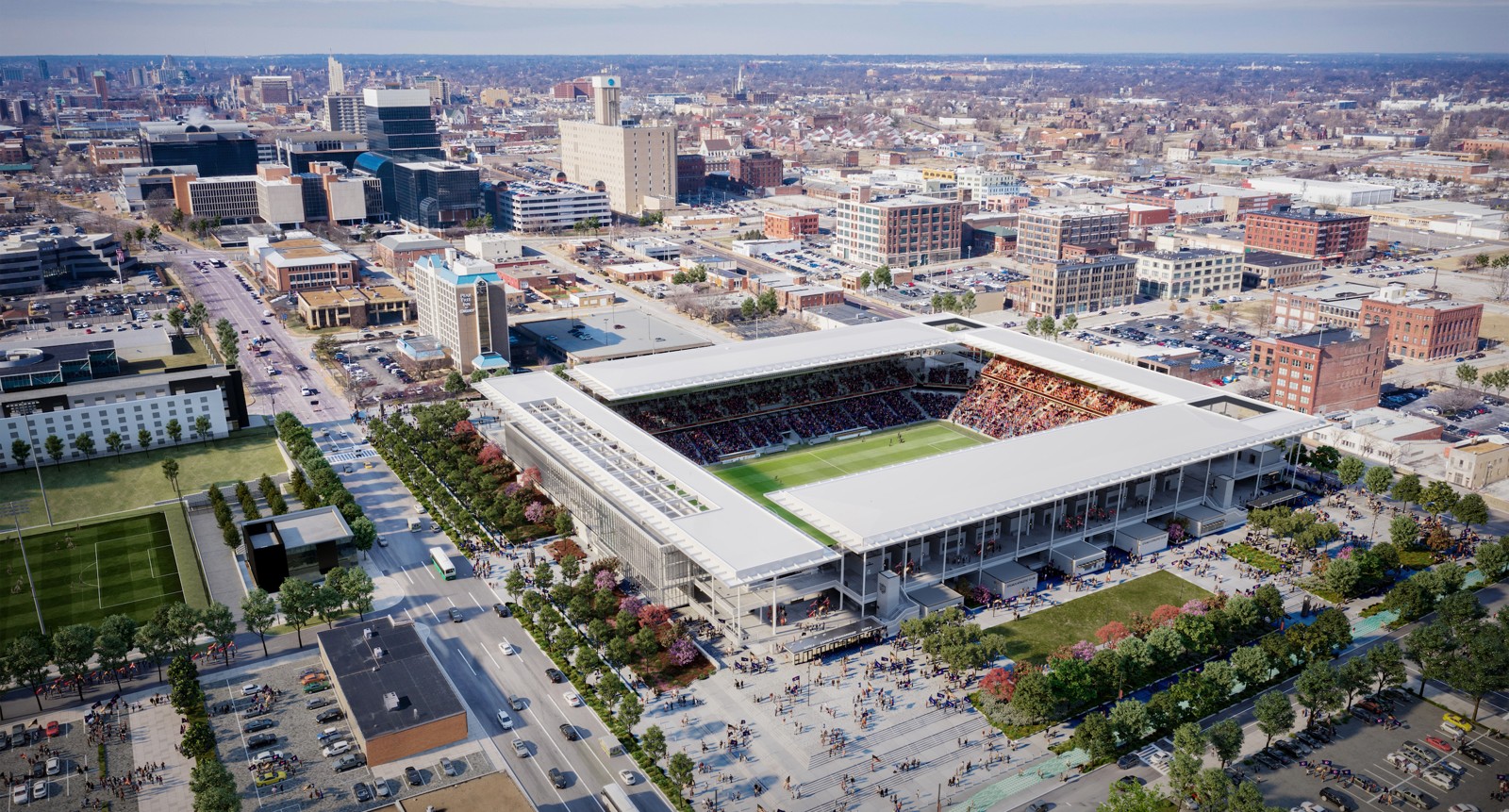 © HOK Architects, Snow Kreilich Architects
You may have noticed we wrote 'proper construction'. Work on the site just off Market Street has been ongoing since February, when clearing began, along with demolition of the highway ramps. Followed by excavation and foundation phases, the stadium outline can almost be seen by now.
Keep in mind, in order to keep a pedestrian-friendly and discrete scale, the stadium will have its playing field 40 feet (over 12m) below ground level, so there was a substantial amount of excavation to be done.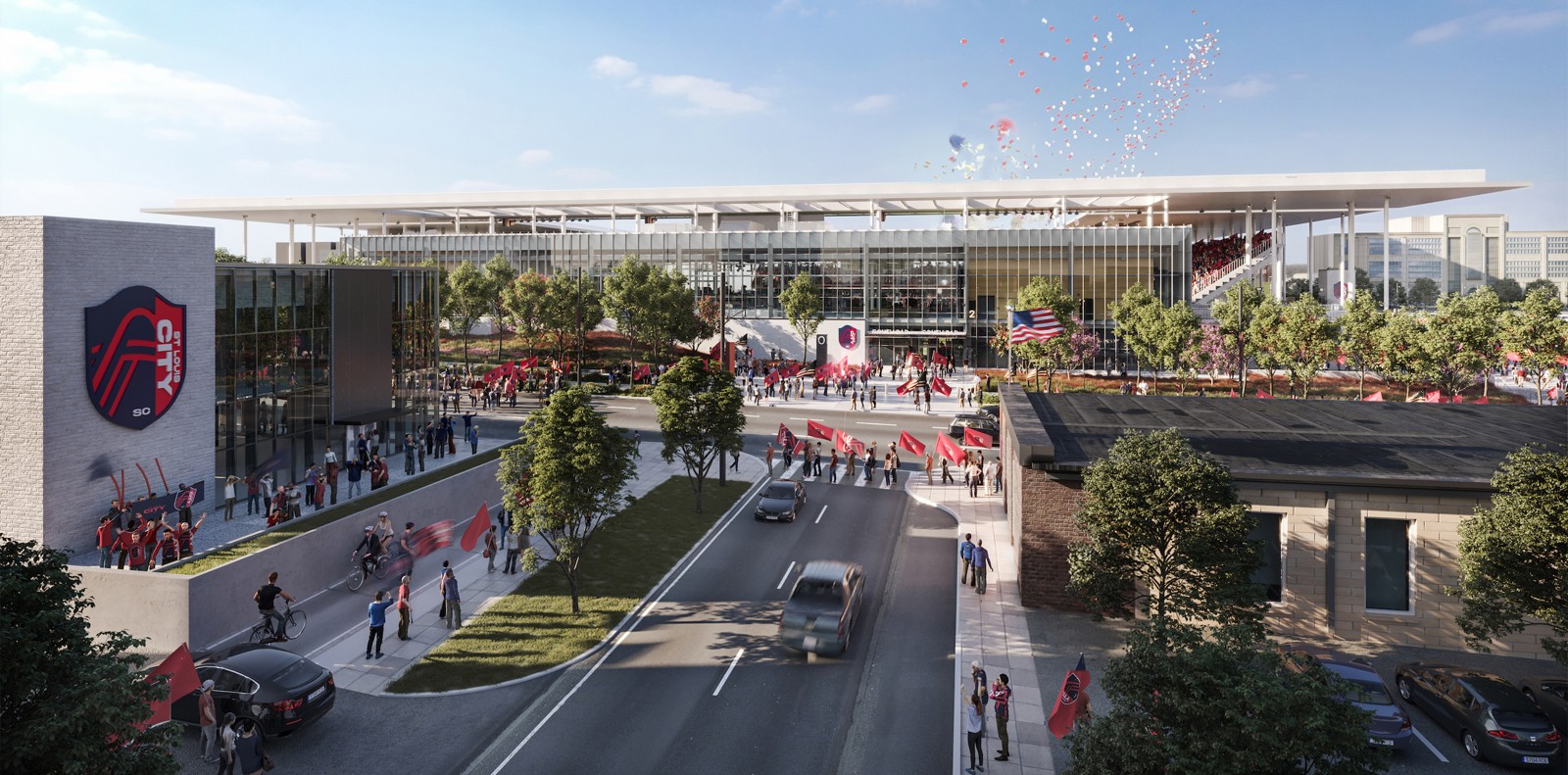 © HOK Architects, Snow Kreilich Architects
With foundations laid, now the prefabricated steel skeleton can begin to rise. Although early phases were carried out rather smoothly, COVID-19 has forced a delay in the project's schedule. While structurally it will still be delivered in 2022, opening can only come at the start of the 2023 MLS season.
Along with the latest announcements, St. Louis City have released a new batch of visualisations, showing further improvement in pedestrian access and landscaping, as well as minor structural changes.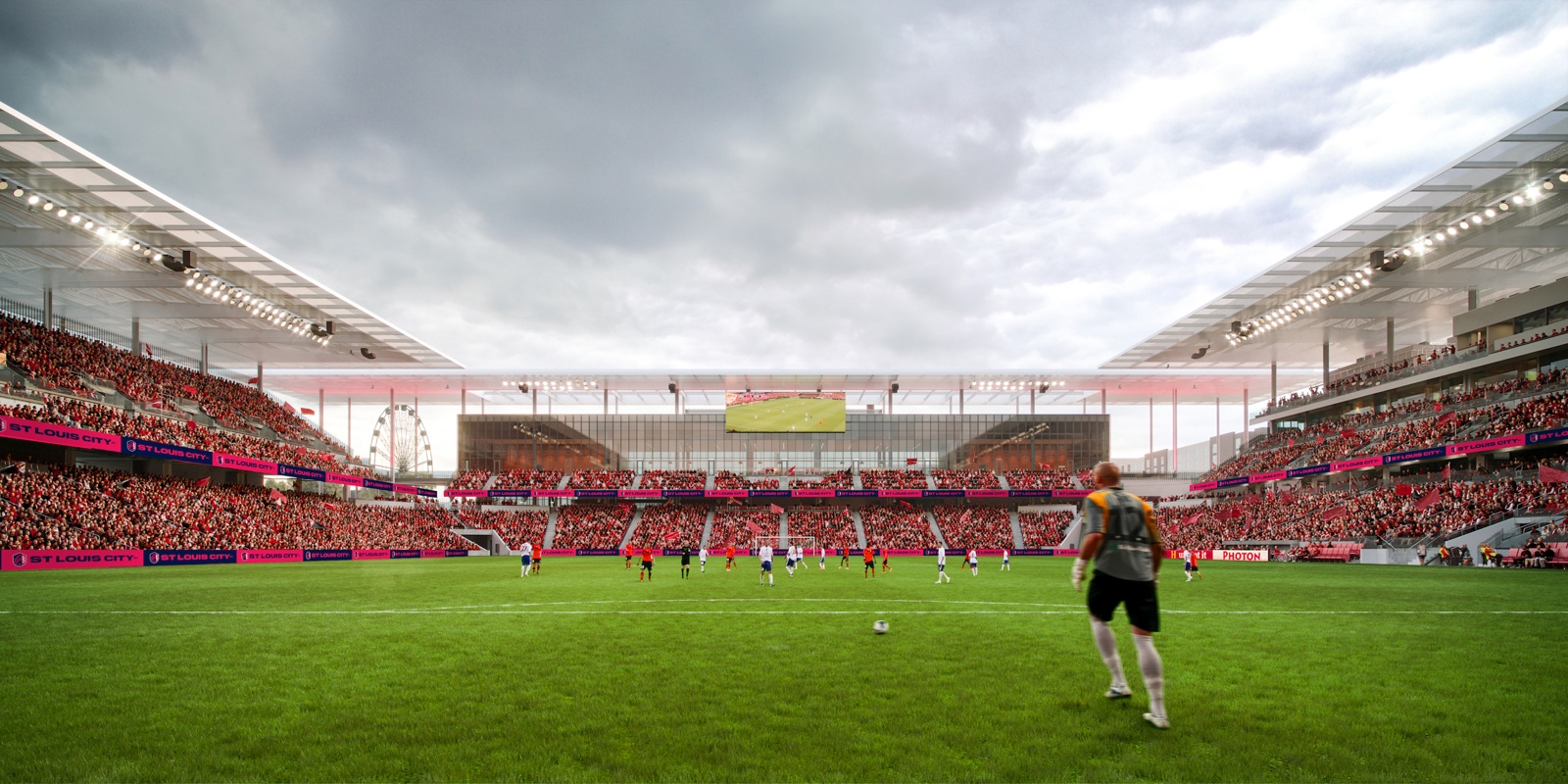 © HOK Architects, Snow Kreilich Architects
City's press release attached to the materials is focused on terms like access, inclusivity, and integration, which pop up over 10 times. Quite rightly as the new MLS stadium is far from the stereotypical US ground image, surrounded by an ocean of parking. Instead, flexible plazas surround the semi-open venue, creating a sense of fluid transition between the sports part and public leisure areas.
This kind of welcoming atmosphere, aided by additional stadium gates and catering kiosks facing the streets, can help bring the stadium to life on non-match days. With no unnecessary fencing or enclosed spaces, instead with fine landscaping, the stadium should become an extension of the Gateway Mall, a 1.55-mi (2.5-km) green strip leading straight to the famous Gateway Arch on the Mississippi riverfront.

One significant doubt surrounding the stadium is whether its capacity is high enough. The envisaged 22,500 isn't even half of the 50,000 ticket deposits already paid by interested residents, over 2.5 years before completion! Even before distribution began St. Louis City SC was aiming at a rate of nearly 93% regular seat sale and 100% corporate seat occupancy, now the first number seems to have been underestimated.
One number that does seem far too high is the estimated price tag. Initial estimates suggested a range of $200-250 million, earlier this year it was pushed up to $350-400 million, now only the latter number is used. Which represents a price per seat of $17,777, an extremely high figure in global comparison, though not an outlier within the US.