Hong Kong: Updated design of Kai Tak Sports Park released
source: StadiumDB.com [KT]; author: Karol Tatar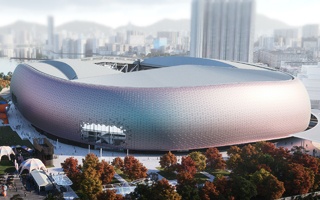 The Kai Tak Sports Park team have recently revealed fresh renderings highlighting the design progress of the most expected sport facility in Hong Kong. This complex will be one of the world's best multi-purpose sports and entertainment precincts.
The fully integrated Kai Tak Sports Park will be the largest sports complex in Hong Kong. It will be located within easy reach from the Greater Bay Area, at the area of the former Kai Tak airport. The complex was designed to bring people together through world class sports and entertainment events.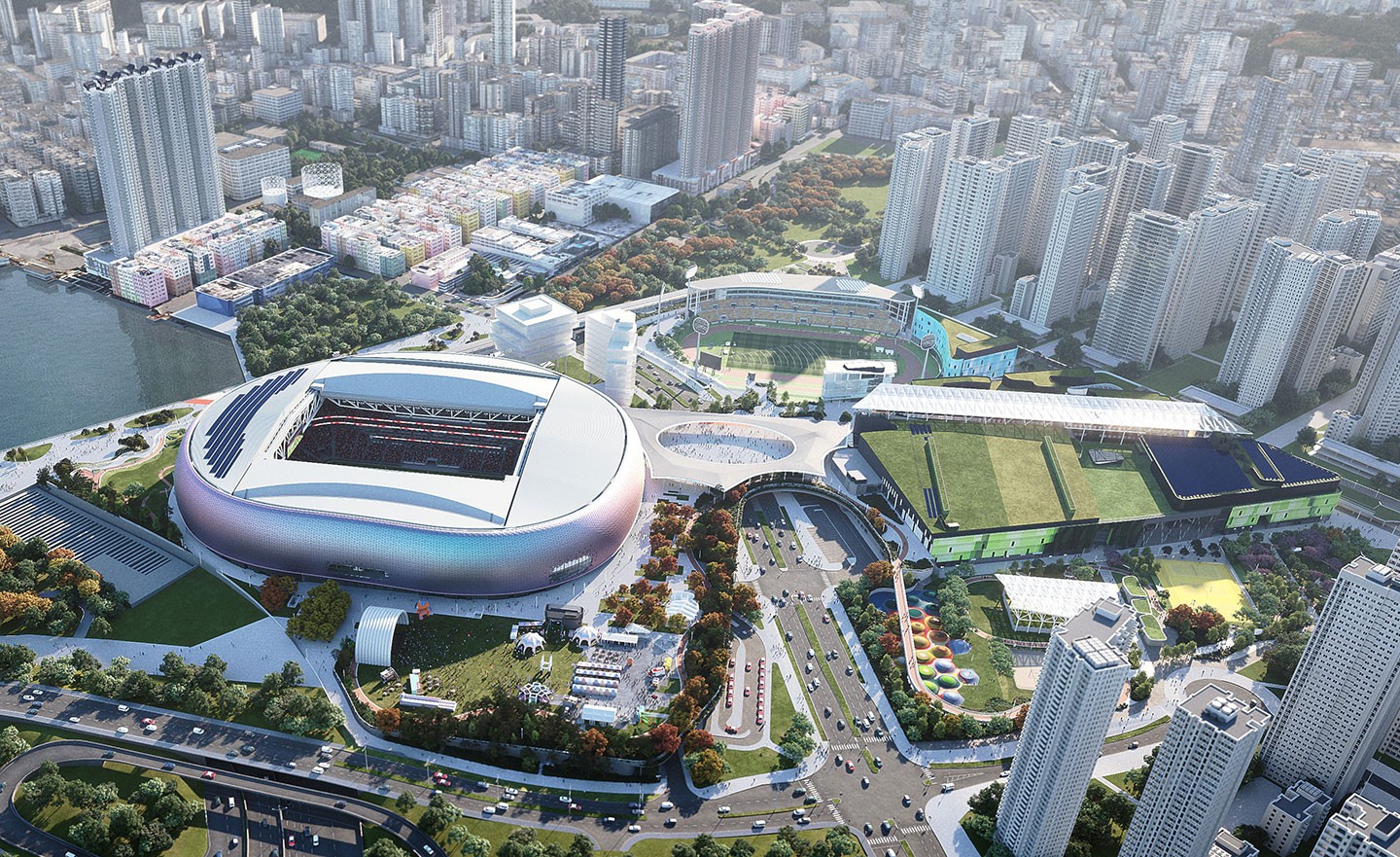 © Kai Tak Sports Park, Populous
The 50,000-seats main stadium plays the centerpiece role of the whole infrastructure and is inspired by Hong Kong's reputation as the "Pearl of the Orient". A fully retractable roof, together with a flexible pitch system and a south stand window overlooking Victoria Harbour are expected to be completed in 2023.
The most recent design renderings show refinement of the outer cladding. While usually stadiums lose some of the initial charm during final design phases, this time it seems the original vision was preserved very well.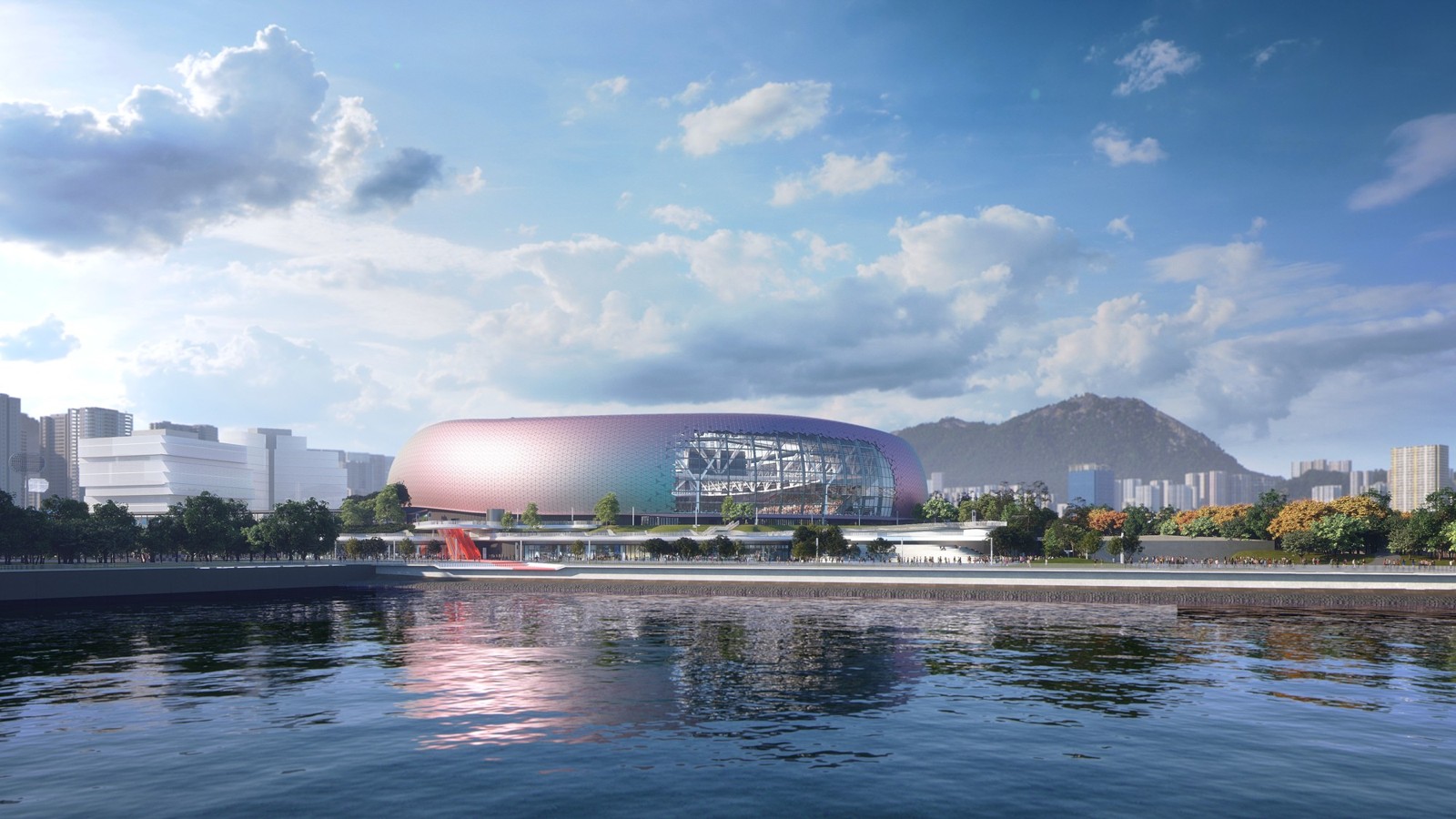 © Kai Tak Sports Park, Populous
Richard Breslin, senior principal & director of Populous, explained: We are excited to be able to share new images of Kai Tak Sports Park, to paint the picture of these world-class facilities for the community as well as for international visitors to Hong Kong. Nothing of the scale or level of integration between community, sports, entertainment and retail facilities designed for Kai Tak Sports Park exists anywhere else in the world.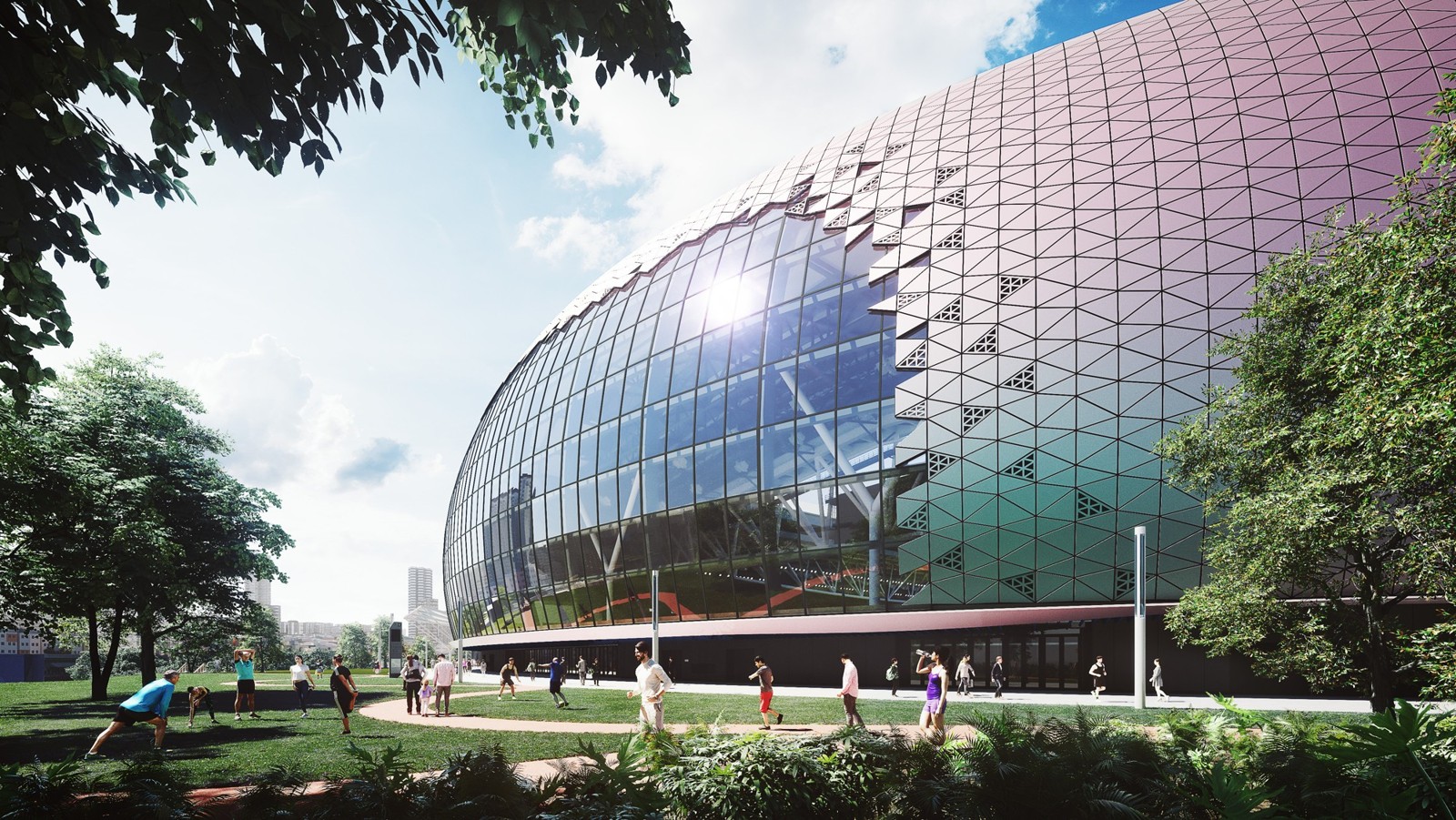 © Kai Tak Sports Park, Populous
Together with the football and rugby stadium, the Kai Tak Sports Park will provide high-quality facilities, including those for daily enjoyment by the community. With a wide variety of sports venues, open spaces, green facilities, retail and dining outlets, it will be set to be an urban heart to meet the diverse needs of the public, professional and amateur athletes.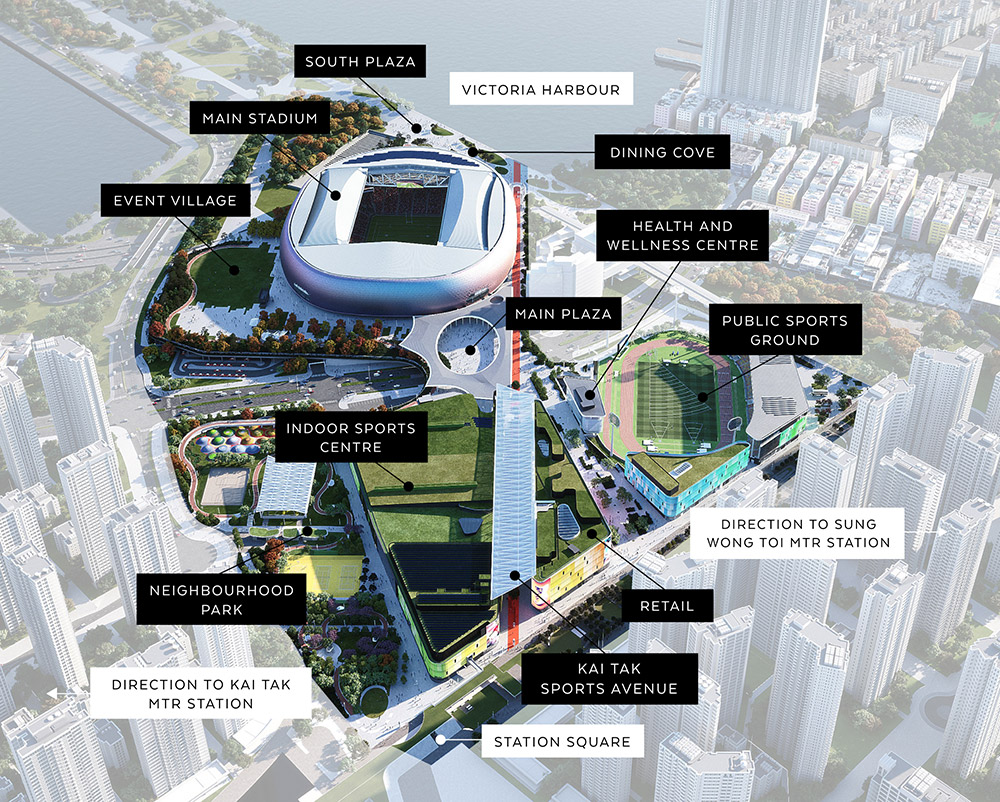 © Kai Tak Sports Park, Populous
Raising the Kai Tak Sports Park supports the three key government sport development policy objectives: promote "Sports for All" in the community, providing high quality sports facilities, support elite athletes and make Hong Kong a centre for major international sports events.
Author: Karol Tatar
© Kai Tak Sports Park, Populous