Decision needed on Jacksonville future in NFL
source: StadiumDB.com; author: michał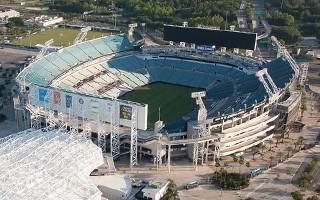 Despite upgrades in recent years, TIAA Bank Field in Jacksonville remains one of just two NFL stadia not to have a significant revamp in the past 2 decades. Before lease extension, Jacksonville Jaguars want to examine their options.
You may recall that Jacksonville Jaguars are the first NFL franchise to install swimming pools overlooking the field at their stadium. This required a reduction in capacity to the tune of 9,500 seats and investment of $63 million. In nearly all countries worldwide a change of that kind, done to a stadium just over 20 years old, would seem absurd. But in the US it doesn't even qualify as a major change to a stadium.
At least according to NFL, which sees expense of $400-500 million as major. By that standard, TIAA Bank Field is just one of two stadia across NFL not to have had a major revamp this century, along with the Bills Stadium in Buffalo. Meanwhile, the team's lease of the stadium is about to expire in 2030, prompting Jaguars to mention greater changes to the stadium.
No details are available at the moment but certainly complete reconstruction is on the table. And if not, upgrades would include a thorough overhaul of all IT and telecommunication networks, the things you normally read about on https://telecomasia.net/. Never mind new HD LED giant screens having been installed recently, we mean 5G internet connection, hundreds if not thousands of flat screens scattered around the stadium, ordering services via apps.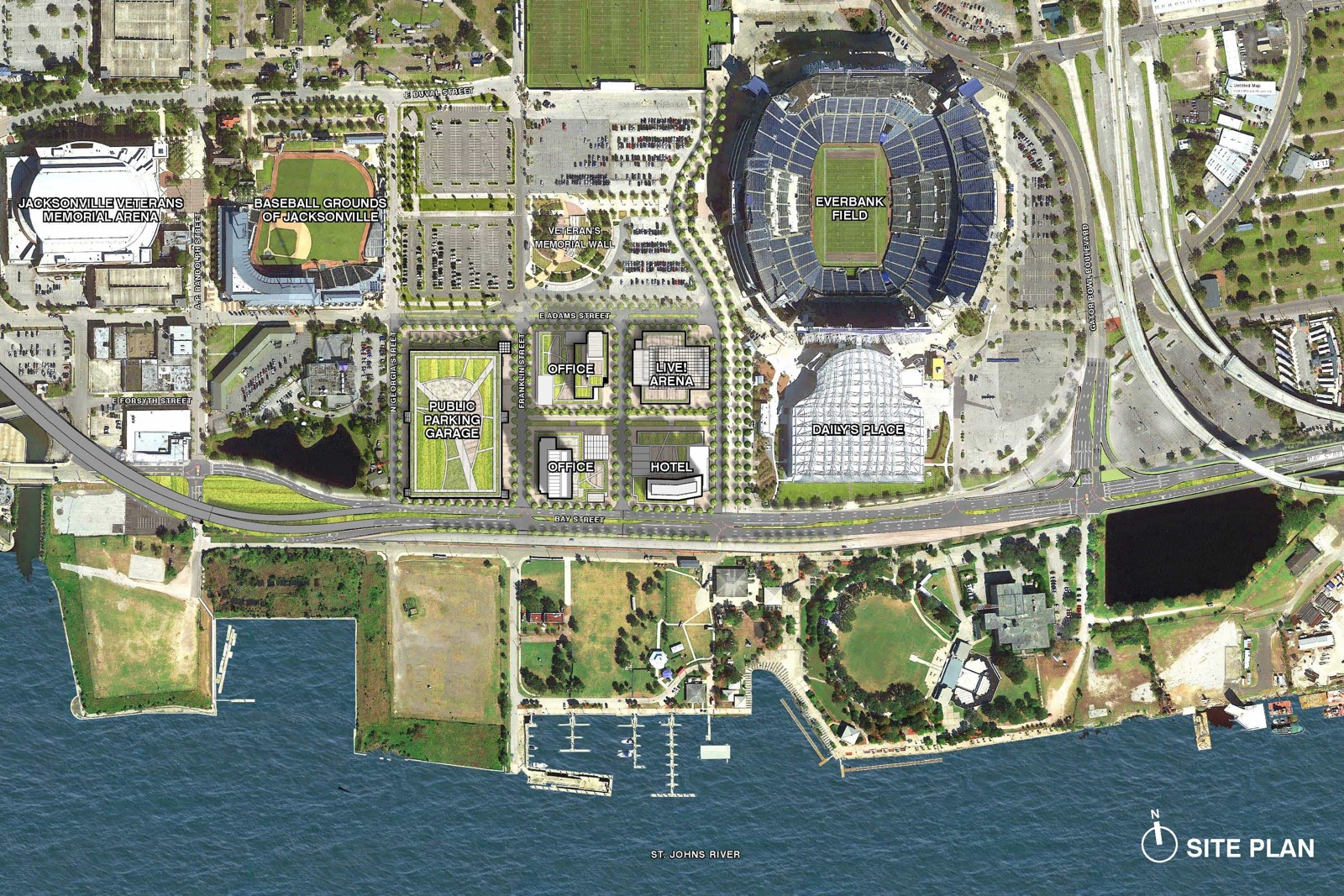 Jaguars president Mark Lamping recently gave a lengthy interview, suggesting the major investment is a necessity for NFL to approve a lease extension. A 75% approval among other NFL owners is required for a new lease to be considered valid by the league. While not equal to blackmail, this procedure puts immense pressure on local authorities: you either help us get the stadium up to our desire or we may leave.
In his interview Lamping argued this is not a negotiaton tactic to get financial help or incentives from the city hall, however journalists instantly expected a reply from the mayor. Lenny Curry has on numerous occasions stated that the city is determined to keep the Jaguars but this does come at a price.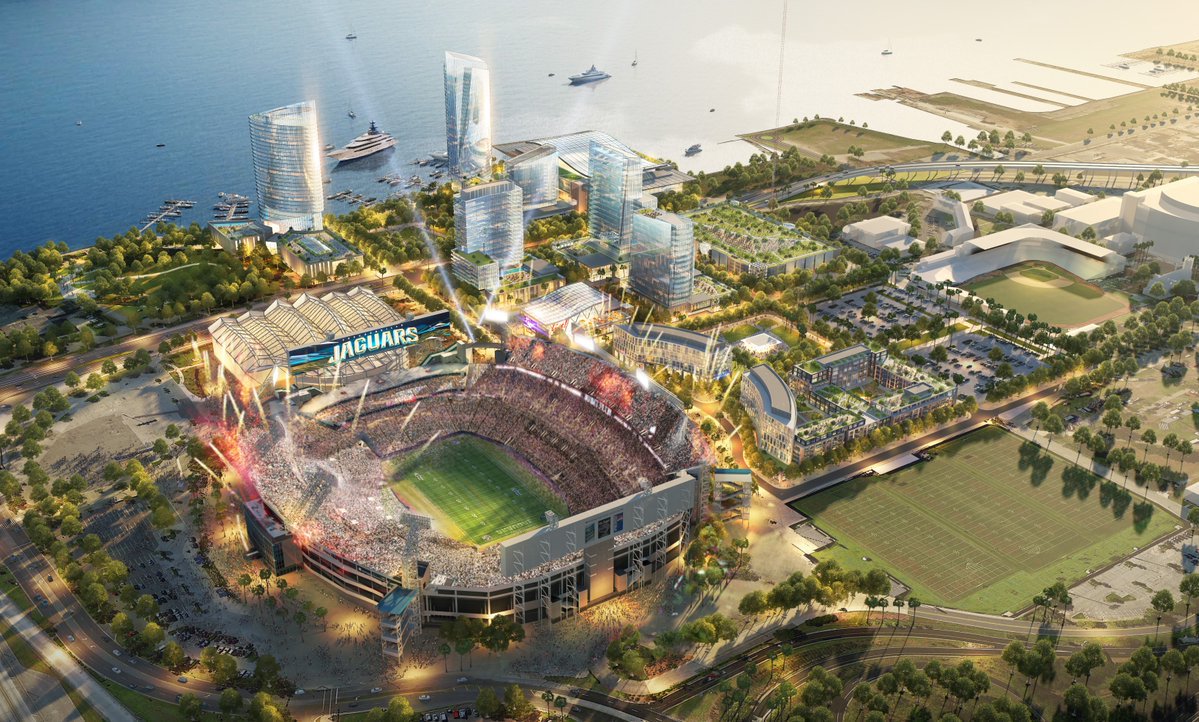 Take Lot J as key example. The parking lot area south-west of TIAA Bank Field is about to be redeveloped into a major mixed-use project. It will comprise a Live! Arena event centre, retail and residential components with high-rise buildings.
Estimated to come at a price of $450 million, the project was granted a stunning amount of $220 million in incentives by the city, not without scepticism from residents and some council members. After all, if anyone needs public support or tax relief, it shouldn't be multi-billionaire Shahid Khan, owner of the Jaguars.
As of now, the team are formally examining their options for stadium changes in what has been called 'Project Lifetime". In a couple of years it should become clear on what the NFL franchise would require and who would finance it.