Turkey: Izmir Atatürk closed after earthquake
source: DailySabah.com / YeniAsir.com.tr / DokuzEylul.com; author: michał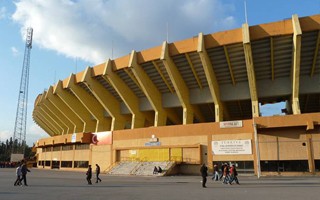 Contrary to initial claims, therecent earthquake in Izmir may have caused damages to the city'slargest stadium. Karşıyaka and numerous athletes are homeless fornow.
On October 30 the city of Izmir was hit by a 6.6-point earthquake, which killed over 100 people and injured over 1,000. Early evaluations of municipal stadiums suggested none of them have suffered damages. Özgür Kaplan, manager of the country's second largest Olympic stadium, has initially reassured everyone publically that the stadium is safe.
However, just a day later, on Thursday, the Izmir governorate has ordered the stadium to be closed until a thorough inspection is carried out. The 52,000-seat venue is located just 1.5 km south of the most-hit area of Bayraklı and it's been notorious for cracks and structural issues.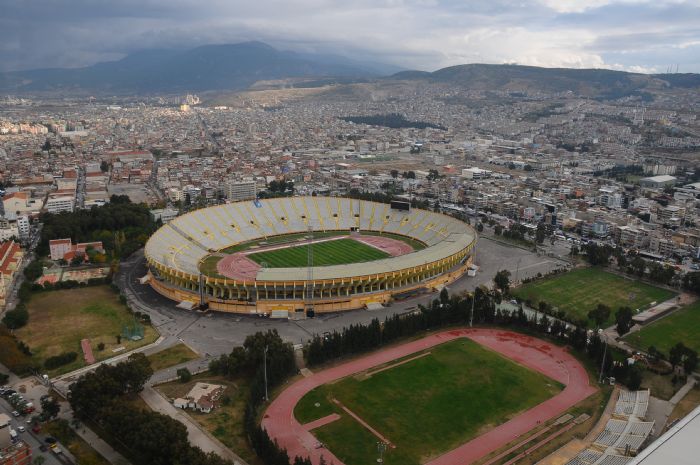 Issues with the Atatürk Stadium have several causes. Its overall structure has often been called as of poor quality. Adding to that, the building was built on an unstable wetland area. And over the past decades it withstood numerous earthquakes, the most recent strong one in 2017. While there were repairs and upgrades, its structure was never strengthened to ensure longer lifespan.
That's why, until further notice, all of the built-up area of the stadium is off-limits. So a football game could theoretically take place but no-one, even journalists and officials, could use the stands. Also, numerous training facilities beneath the auditorium are now closed.
This effectively leaves Karşıyaka (currently 4th tier) homeless. The club signed a deal to play the first half of 2020/21 at the massive stadium, where its supporters have once set a record for 2nd league fixture at 61,000+.
The closest functional stadium is the Bornova one, however it's been turned into a refugee centre for those most affected by the recent earthquake. Paradoxically, Karşıyaka has been saved from issues by COVID-19 because the team's upcoming fixture had to be postponed due to the rival team having too many infections.
Other stadiums across the city have been reported to not have any major issues. Closest to the epicentre and still under construction, the new Alsancak stadium is supposedly safe. So is the southern Gürsel Aksel Stadi.
We should note that all modern stadiums in Izmir are built to withstand powerful earthquakes, a necessity with the city's tectonic location. Older ones weren't prepared as well, thus the demolition of old Alsancak several years back, and the ongoing issues with Atatürk.